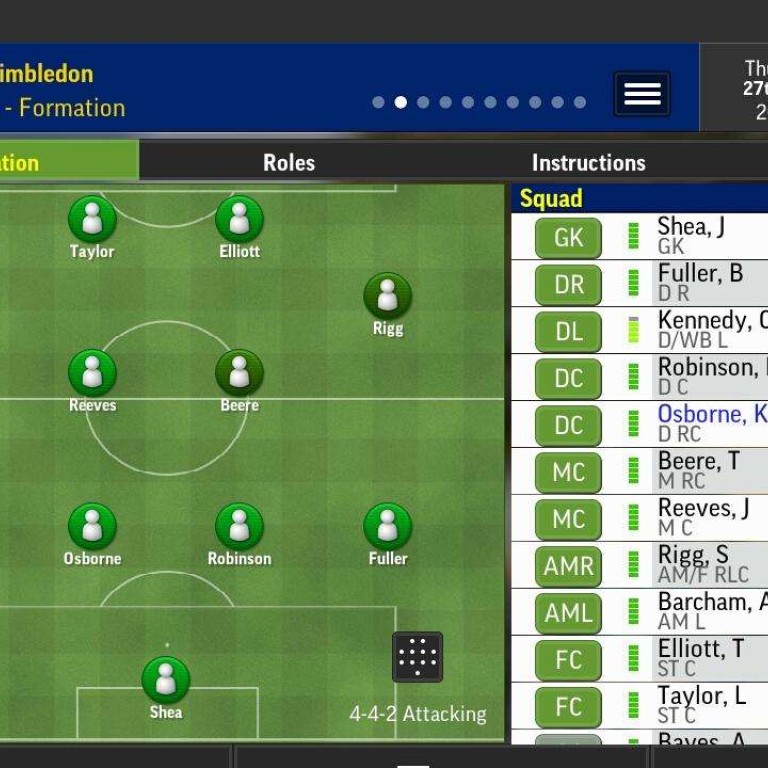 Review

|
Review: Football Manager Mobile 2017 – the phone version keeps all the crucial elements of the full game, without the fat
Handset version of long-running soccer management game series offers just the right amount of gameplay – you can still build a team, decide how it plays, etc – without time-consuming minutiae of full PC version
Sports Interactive
4.5 stars
Hello, my name is Pavan and I'm an addict. I've been hooked on Football Manager in one way or another since I was about 12-years-old. The game's taken some of the best years of my youth and all but wasted an expensive college education.
There have been long periods on the wagon, but my last relapse came about four years ago when I wasted a month-long trip around Europe on my phone, compulsively guiding A.S. Roma through seven championship seasons.
So what drove me back this time? It wasn't because I had to review the game – I've been able to dip my toe into releases over the past couple of years without getting hooked. Maybe it was the disillusionment of our post-Trump-victory world, maybe it's a Hong Kong divided – or maybe, just maybe, Football Manager is an addiction that never truly dies.
I've managed to restrain myself to the pared-down new mobile version, which is something – but I've got friends who have again succumbed to the full PC edition. More than in previous years, this mobile release feels like the ideal functioning high, bringing together classic no-frills gameplay with a slightly fanatical approach to tactical specifics to create the kind of monster I can keep in check.
I can go about my life, playing out the day-to-day banalities that make up an average, mundane existence – but all the while, somewhere in the background, my smartphone calls to me. It urges me to change my formations, try out different tactics, scout for new players and maybe splash out millions for some new blood.
Gone this year are the annoying press conferences, the frustrating board interferences, the overly methodical approach to anything that doesn't give you the focused, much-needed fix.
FM2017 Mobile pares back this niche genre into the ideal framework, one that's almost the perfect distillation of what makes the series so addictive. Forget the overly visual Touch edition, don't even think about the lethally Byzantine full version. Do yourself a favour and just give in to the mobile release.
Your friends and family might wonder why you're constantly gagging for a phone-tap, but you know full well that it could be so much worse. I might be an addict, but at least I'm a functioning one.