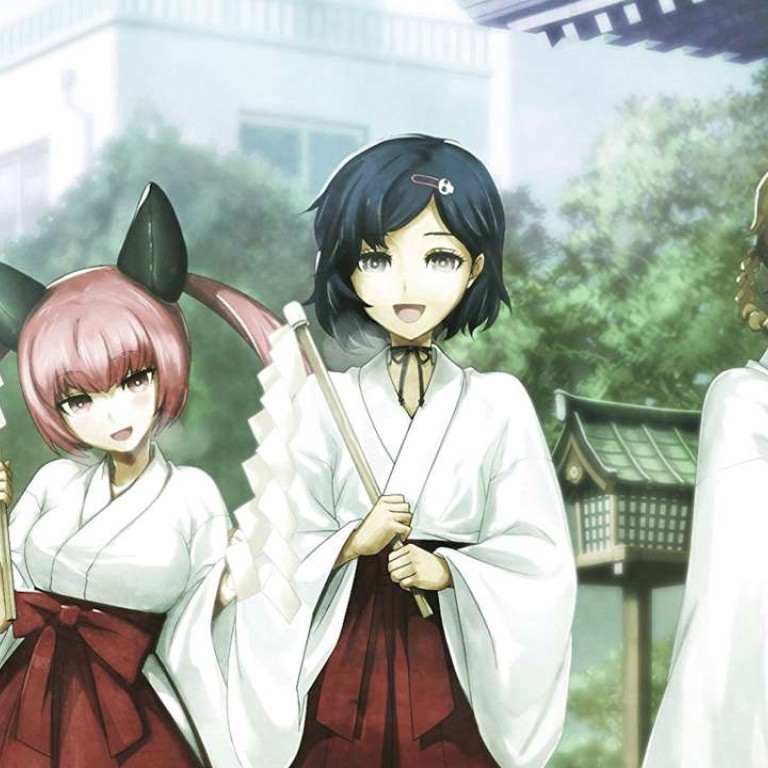 Christmas gifts for tech lovers: three of the best Japanese visual novel video games
Fans of anime, manga and Japanese video games will love Steins;Gate 0, Psycho-Pass: Mandatory Happiness and SD Gundam G Generation Genesis
There has been an explosion in Japanese visual novel games in recent years, with bestselling series such as Danganronpa and Zero Escape being released in English and/or Chinese versions. Two titles, newly localised and which came out over the past couple of months, are must-haves for those who are into this genre.
The much anticipated Steins;Gate 0, follow-up to Steins;Gate, returns this awesome time-travel tale and, quite literally, revisits the part of the story that leads up to the "true ending" (visual novels often have many endings depending on the choices you've made throughout the game).
Needless to say, you will need to have played Steins;Gate in order to fully enjoy (and understand) Steins;Gate 0. But despite its slow pace, the writing, riddled with pseudoscientific and conspiracy theories, is so brilliant it's worth investing your time in.
PlayStation 4, PlayStation Vita, PlayStation 3 and PC. US$39.99 on Amazon.
Psycho-Pass: Mandatory Happiness is based on the anime Psycho-Pass which is set in an authoritarian, dystopian future Tokyo. You play a detective working for the Public Safety Bureau and the choices you make affect the storyline.
The game is beautifully presented and the plot will keep players engaged for hours.
PlayStation 4 and PlayStation Vita. HK$375.
Fans of the turn-based tactics/strategy series Super Robot Wars – especially if they are into Gundam mecha – will definitely love the latest release of SD Gundam G Generation Genesis. Released recently in English and Chinese, there are lots of maps and stages to conquer and many challenges to tackle to unlock parts, skills and robots.
There is so much depth to this game, players may forgive the slightly subpar graphics.
PlayStation 4, PlayStation Vita. HK$479.
If you prefer sprawling action-adventure games, take a look at Final Fantasy XV, Dark Souls 3, Watch Dogs 2, Dishonored 2, and Uncharted 4 which were all released in 2016.