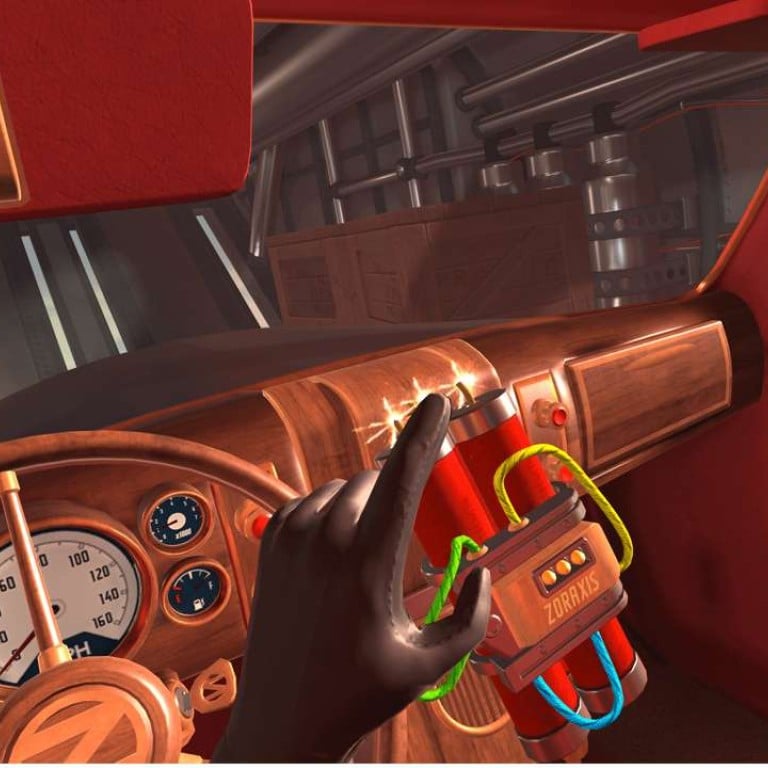 Review

|
Game review: I Expect You To Die – 007-inspired puzzle game revels in the spy genre's thrills and clichés
Even playing in standard 2D format, this short but sweet game offers challenging escape-room-type puzzles
Schell Games
4 stars
"Do you expect me to talk?," asks the tuxedoed spy, strapped down and facing a comically oversized laser. "No, Mr Bond," replies the slightly pudgy German villain. "I expect you to die!"
I love that scene from the James Bond film Goldfinger. It's my favourite part of an otherwise average Bond flick – and appropriately it provides the title of this cool little spy game.
Full disclosure, though: most critics are harping on about its virtual-reality capabilities, but my low budget meant we were forced to play it on a standard PC. That didn't detract much from the overall gameplay, but we imagine complete immersion is a decidedly different experience.
The concept is simple, taking 1960s-style spy film clichés and transporting them into escape-room puzzle environments. But what could have been yet another set of stealthy situations poorly put together, are instead clever, crafty and often comical takes on being an overly curious video game spy.
Most games take death a little too seriously, but Die takes its name seriously (if little else), and you really are expected to croak it numerous times before finding the not-too-obvious solution. Submarine escapes, serum concoctions – there's a whole lot of classic espionage love in this package, everything from its British-tinged voiceover to the overly obvious quips and one-liners. We can't say we loved every single one of them, but we did appreciate the exactitude.
Sadly, there aren't enough levels here to sustain a proper experience, although that might change with add-ons and patches.