CNBC
Get more with myNEWS
A personalised news feed of stories that matter to you
Learn more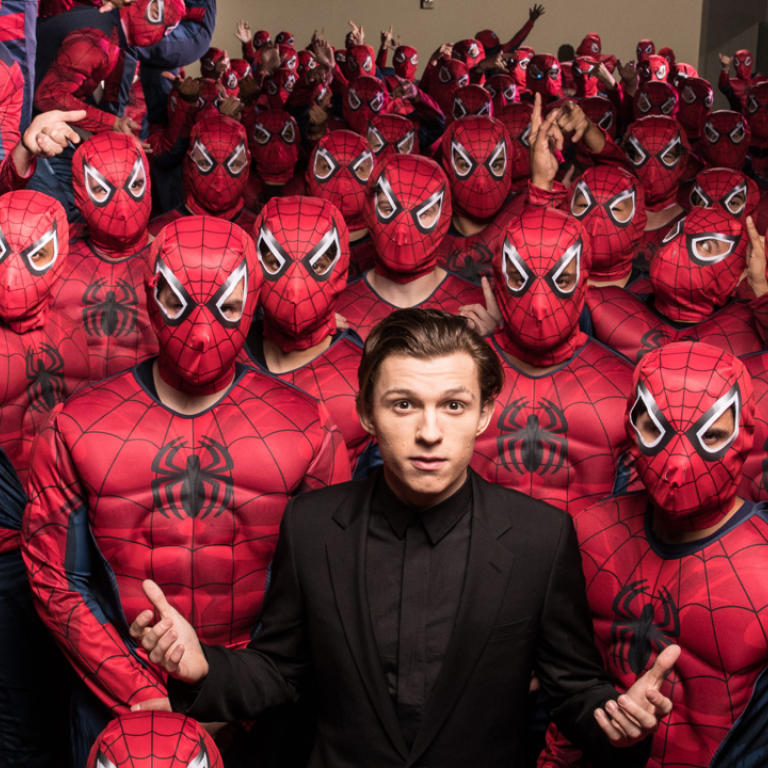 Why 2017 may be the year of 'comic book nirvana' for superhero movies
Logan's last outing and the long-awaited 'Justice League' movie among the hotly anticipated titles of the coming year
It could be a huge year at the box office for comic book movies, as studios look to serve up a number of sequels to some of their most popular franchises, while introducing a host of new properties.
The year has a number of milestones in store. The latest iteration of Sony's Spider-Man franchise merges with Walt Disney and Marvel Studio's cinematic universe. Warrner Bros. and DC Comics launch their answer to Marvel's Avengers with "Justice League." Meanwhile, Hugh Jackman portrays Wolverine one last time, after eight separate appearances in the role since 2000—a few of those in his own solo films.
For Marvel Comics and DC fans alike, 2017 is shaping up to be "comic book nirvana," said Paul Dergarabedian, senior media analyst at comScore.
The coming year "is going to be a killer. I think it's going to be the biggest year ever," he told CNBC. "The superhero side of things I think is going to be kind of off the chart."
Here's why the box office could bulge on the strength of this year's superhero slate.
The LEGO Batman Movie, February 10
The year of superhero "nirvana" kicks off on a silly note, but ticket sales for "The Lego Batman Movie" may be nothing to laugh at.
The animated action-comedy spins out of the 2014 Warner Bros. feature "The Lego Movie," which drummed up US$469 million worldwide and earned a spot among the top 20 highest-grossing computer animated films of all time. The sequel marks the return of comedic actor Will Arnett's caped crusader, who played a supporting role in "The Lego Movie."
Logan, March 3
The last solo outing for the X-Men's marquee mutant was a moderate hit, though its US$415 million worldwide gross is more impressive in light of the relatively low budget for "The Wolverine." That film, like the upcoming "Logan," took a grounded, gritty approach.
The first trailer for "Logan" — featuring an older, more world-weary Wolverine navigating a dystopian future — generated about 77,500 tweets in the week of its release, the highest for any upcoming movie, according to Boxoffice.com.
Following the success of Fox's R-rated "Deadpool" this year, Twentieth Century Fox released an international trailer for "Logan" with a scene of graphic violence. With an "R" rating of its own, "Logan" has stoked fan expectations for the rough-edged hero.
Guardians of Galaxy Vol. 2, May 5
Two years ago, analysts were sounding warning bells as Marvel prepared to release "Guardians of the Galaxy," it's biggest gamble at the time. But the light-hearted space opera cemented Marvel's reputation as a hit-maker, eventually earning US$773 million at the box office.
That take beat the haul for movies starring better-known characters like Superman, Spider-Man and the X-Men. Fans have been eagerly awaiting the return of Marvel's band of intergalactic misfits since 2014, since which the star of leading man Chris Pratt has risen appreciably.
"Now 'Guardians of the Galaxy' suddenly becomes a premier title that gets to be in that No. 1 slot for Marvel, which is that opening weekend of the summer season," Dergarabedian said.
Wonder Woman, June 2
Studios have long struggled to bring DC's star-spangled heroine to life, but Warner Bros. hit the mark last year. Gail Gadot's Wonder Woman was lauded as one of the strongest — if not the strongest — part of Warner Bros. "Batman v Superman: Dawn of Justice."
Despite negative reviews, "Batman v Superman" took in US$873 million worldwide, enough to crack into the top 10 highest grossing superhero movies. The Amazonian princess takes centre stage in a World War I period film this summer.
Had "Batman v Superman" been more loved, it could have been a billion-dollar movie, Dergarabedian said. With "Wonder Woman," Warner gets another chance to breach that mark, a feat it has failed to achieve since 2012, when Christopher Nolan's final Batman film earned nearly US$1.1 billion.
Spider-Man: Homecoming, July 7
Sony's last attempt to reboot the legendary wall-crawler fell flat; both films in its "The Amazing Spider-Man" series failed to surpass the worldwide gross for any of the movies in the original "Spider-Man" trilogy that concluded in 2007.
Now, Sony has a not-so-secret weapon: A creative partnership that brings Spider-Man into Marvel Studios' multi-billion dollar shared cinematic universe.
A teenage Spider-Man, played by Tom Holland, made his high-profile debut in "Captain America: Civil War" — the fourth highest grossing superhero movie of all time. He will also get an assist from Robert Downey Jr.'s massively popular Iron Man in "Spider-Man: Homecoming."
Marvel's The Inhumans, September
Marvel announced last month it would launch "Marvel's The Inhumans" on ABC, marking a change in its plans to bring the royal family of super-powered individuals to life in a 2019 film. But the Inhumans will still grace the big screen, thanks to a deal with IMAX to co-finance the pilot, and screen it in theatres for two weeks in September.
It's hard to tell how much the limited engagement will make, but the theatrical release gives Marvel the opportunity to make some hard cash on the series premiere. Inhumans are not an unknown property; the race of superhumans has featured prominently in "Marvel's Agents of S.H.I.E.L.D.", now in its fourth season on ABC.
Thor: Ragnarok, November 3
Thor returns for his third solo outing, but Marvel's 'God of Thunder' is bringing backup. Fellow Avenger the Hulk joins Thor for the Nordic end of days, in what co-star Mark Ruffalo has called "an intergalactic buddy road movie."
That suggests Marvel will rely on two strategies it has recently used to great success: pairing up characters it has introduced on the silver screen over nearly a decade, and merging superhero blockbusters with other film genres.
Fans get the chills seeing comic book characters pop up in one another's movies, said Dergarabedian. "That's the key to success for most of these films going forward."
Justice League, November 17
Warner Bros. will take a major step on that front with "Justice League." The film unites DC's holy trinity — Superman, Batman and Wonder Woman — on the big screen for the first time, with support from the Flash, Aquaman and Cyborg.
Warner Bros. has walked a rockier road than Marvel in building an interconnected web of movies. Its comparatively grimmer films have been poorly reviewed, and often underperform Marvel's more light-hearted flicks at the box office.
But the studio gained traction this year with "Batman v Superman" and its villain team-up "Suicide Squad," both of which rose above negative reviews and succeeded financially. If any DC film has a chance of breaking a billion, it's "Justice League."
"They're still trying to find that voice, that rhythm, and I think 2017 may be the year that delivers what people are rooting for, which is, in a given year, a couple of phenomenal DC movies," Dergarabedian said.