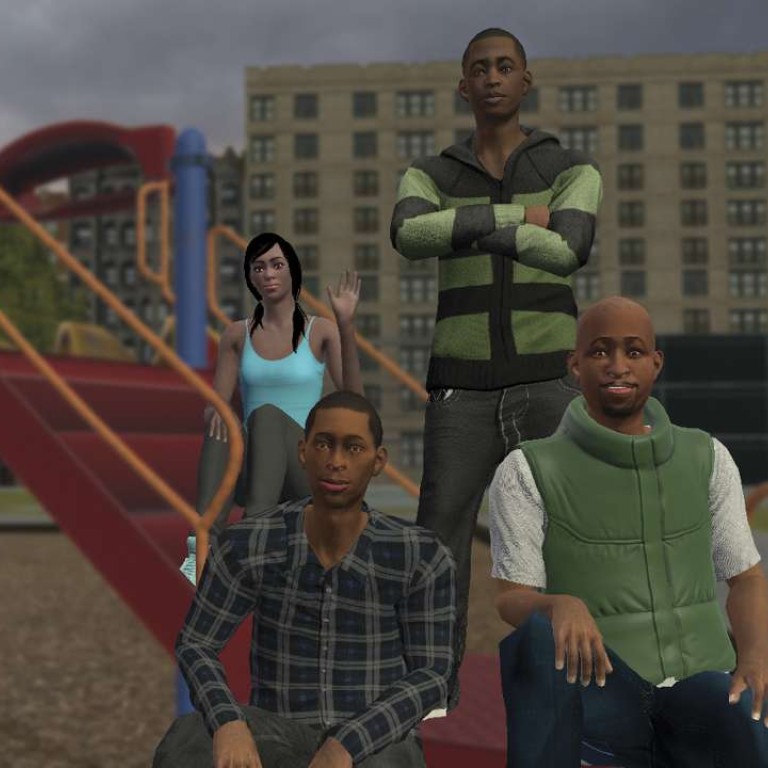 In video game about Chicago violence, players win through empathy, not guns
Creator says game is 'a new way of exploring familiar territory', although not everyone in the gaming community agrees that this style of game is a good path to understanding others' experiences
Chicago's bloodshed has been well chronicled by journalists, musicians and filmmakers aiming to understand its perpetrators and victims. Now this mission has shifted to a new medium.
A small Chicago company is finishing a video game titled We Are Chicago, in which players assume the character of a teenage boy in an unnamed city neighbourhood. They guide him through his final week of high school as gang tensions and street violence threaten to upend his life.
We Are Chicago is part of a wave of video games that aim to provide more than shoot-'em-up thrills. Dubbed "empathy games", they lead players through wrenching real-life situations, exploring tough subjects in a new way.
Such ambition comes with a risk. Video games are rarely taken seriously as an art form or a means of communication, and their attempts to tackle serious topics can strike some as superficial or exploitative.
Michael Block, lead programmer of
We Are Chicago
, says he understands the criticism but considers games to be a new way of exploring familiar territory.
"If someone was making a documentary or writing a story about growing up on the South Side, no one would bat an eyelid," he says.
"This is going in that same direction. We're not trying to make a game that's super fun. We're trying to make a game that's telling an important story, and trying to engage people in a subject they might not have experience with."
The most celebrated empathy game is That Dragon, Cancer . Using lo-fi animation, it puts players in the shoes of parents caring for a dying child. Reviewers called it a breakthrough for the medium.
The genre still has its critics. Developer Anna Anthropy, a transgender woman whose game Dys4ia conveys the experience of hormone replacement therapy, later denounced the notion of empathy games in a blog post, saying true understanding can't be gained in a round of gaming.
"Being an ally takes work, it requires you to examine your own behaviour. it is an ongoing process with no end point," she wrote. "That people are eager to use games as a short-cut to that, and [as a] way to feel like they've done the work and excuse themselves from further educating themselves, angers and disgusts me."
We Are Chicago will be available in early 2017 via online platform Steam. Although Block hopes it will appeal to people who enjoy narrative-style games and those curious about the lives behind the headlines, he says it might also help at-risk children.
There hasn't been much research on the effects of playing empathy games, but Iowa State University psychology professor Doug Gentile says the basic psychological principles of gaming are well established: violent video games produce aggression, while "pro-social" games produce helpful behaviour.
Given that, he says, a game in which players are induced to care about the characters' lives could end with a newfound sense of compassion. "It's basic brain science," he says. "Whatever you practise, you get better at."
This article appeared in the South China Morning Post print edition as: Empathy game takes aim at gang violence