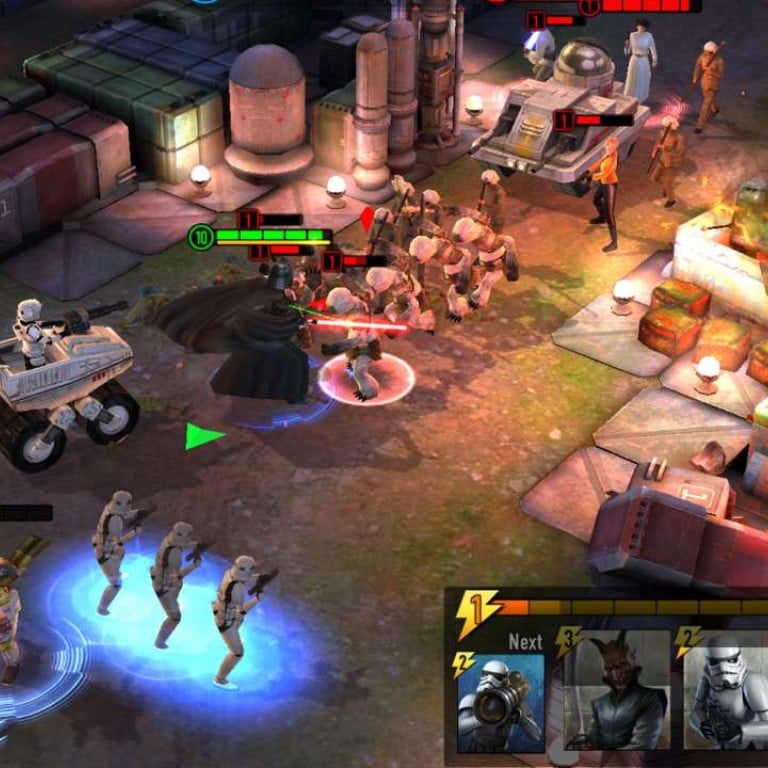 Game review– Star Wars: Force Arena offers old–fashioned fun in player vs player battles
Latest MOBA release for iOS and Android features the cast from the films and extras via a virtual deck of cards which combine to perfectly balance entertainment and challenge
I loved Rogue One – it might even be my favourite Star Wars movie (although I said the same thing about The Force Awakens this time last year).
The older Star Wars movies were badly written and pretty much suck but the new ones are straight-up fun. And so are their accompanying games, a clever series of console and mobile releases that strike a perfect balance between challenge and entertainment.
Star Wars: Force Arena (for iOS and Android) is the latest game connected to the much-loved series – and it doesn't disappoint.
Force is a multiplayer online battle arena game – MOBA for short – and at the heart of the genre are player-versus-player battles in which you have to destroy enemy turret bases with your set of characters. But what separates this franchised adventure from your standard phone-tapper are the Star Wars cast and various accoutrements available via a virtual deck of cards. Each time someone dies, you dish out a card and a new player appears.
It may sound boring but the whole board game aesthetic is really just an excuse to blast your way across mini-battlefields with your favourite Jedi or wookie. The maps are quite small compared to other MOBAs, meaning you're just shooting your way from one side to the other and matches are over in a matter of seconds. It's quick, exciting and probably the most fun we've ever had with a MOBA.
The graphics are quite impressive considering it's a mobile game, sound effects match with the franchise, and the characters range from that nobody in A New Hope to what's-his-name in Rogue One.
Best part of all, Force Arena costs you zero dollars. You can waste your hard-earned cash though, on levelling up, boosters and other useless things – but you can have a fine time without any of them.
Force Arena is a strong entry into the new Star Wars gaming stable. Like Rogue One and Force Awakens, they're finally understanding that we don't want anything fancy – just good, old-fashioned entertainment.