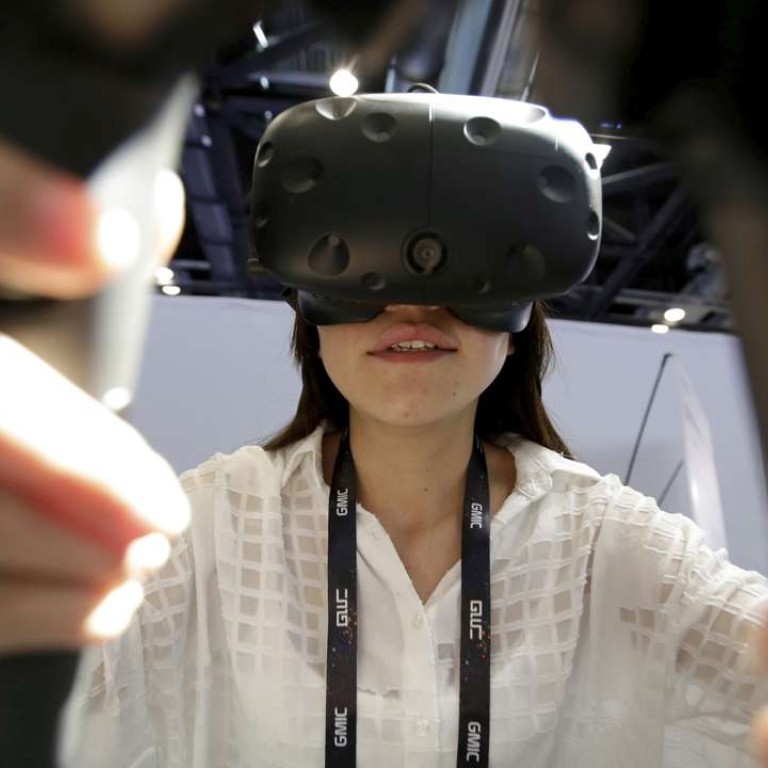 The women who make a living gaming on Twitch
A growing number of Australian women are making a living from a live-video platform that allows people from all over the world to watch each other play games
Two years ago Chelsea quit her job as a pharmacy technician to play video games.
"I went to work one day and I was like, 'I would actually be making more money if I had stayed at home and kept playing video games than coming here,'" she says. That week she handed in her resignation.
Chelsea is one of a growing number of Australian women making a living from Twitch.tv, a live-video streaming platform that allows people from all over the world to watch one another play games.
It's also a social network: chat rooms are embedded into user pages next to video streams, allowing the broadcaster and audience to interact in real time.
Going by the username Xminks, Chelsea has become renowned for her skills in Call of Duty – so much so that playing it online has become her bread and butter. Every night about 10pm she turns on her webcam, chats to some of her 330,000 followers and gets to work.
Twitch has somehow escaped becoming a household name despite its phenomenal popularity: the company claims it has 9.7 million active users on its site every day and more than two million streamers a month. Amazon saw its potential in 2014 and bought it for US$970 million, even though the decision left many business commentators scratching their heads at the time.
The company doesn't only deal in online interactions: it also live-streams some of the world's biggest video game tournaments, in which professional gamers compete in stadiums in front of thousands of people and millions of online viewers.
Audiences for game tournaments routinely surpass those of mainstream television – yet somehow the scene manages to retain the illusion of being a subculture.
While a tiny number of gamers become tournament megastars, more garden-variety streamers make their money through fan donations and sponsorships. Popular streamers are offered the option of partnering with Twitch to install a subscriptions feature on their page, which gives users the opportunity to pay a fee of US$4.99 a month to the streamer's channel. Twitch, of course, takes a slice, but half the subscription fee goes directly to the streamer and most users subscribe to support their favourite gamers.
"It becomes a base salary for streamers, instead of just relying on tips, which one month could be US$100, which next month could be US$4,000 – you never know," says Mia. She is a relative newcomer to the world of live-streaming. Although she has been playing games since she was kid, she only discovered Twitch about 18 months ago, through an online friend.
"I didn't have gamer friends … and it's not something that you would just stumble across," she explains. "When I found Twitch and saw that so many people have all these friends and were doing amazing things and sharing their experience together, I just really wanted to get on board."
Mia, whose screen name is SeriesofBlurs, dived straight in. "I was working my normal full-time job and then I would come home and start streaming straight away … and then go to midnight and then repeat," she says.
She knew very quickly that she wanted to become a full-time streamer, but building up a following while holding down another job was hard. Then there were the social implications. "I would constantly be having to defend it, not only to my friends, who were like, 'Why aren't you coming out?,' but to myself as well, because I had a lot of self-doubt."
Being a professional gamer sounds like a dream come true and an increasing number of Australian women are making it their profession – many of them using Twitch as a platform, making anywhere between the equivalent of the minimum wage to hundreds of thousands of dollars a year.
Whether or not it can be a decades-long career, though, remains to be seen.
Mia and Chelsea are positive about their career choice. "As long as I keep putting effort in, I foresee that I could do it for the next five or 10 years at least," says Chelsea.
Mia says: "At the end of the day, I'm doing what I love."
But when it comes to making money, there are added expectations, especially if you are a female gamer.
"There are some weird things that streamers get asked to do, like sending panties – people e-mail and ask for that,"says Kat, whose username is Loserfruit, started streaming while she was at university and is now a high profile Australian gamer with about 240,000 followers on Twitch. "Or like, pictures of their feet in exchange for money."
The fact that Twitch now seems to be borrowing features from porn site architecture only increases the association. New features on Twitch called "cheers" – animated emojis purchased by viewers as tips and sent as chat messages – closely resemble functions on the webcam porn platform Chaturbate, in which live-streaming video performers are paid through tips, and use apps to set tip goals and associated "rewards".
But there are points of resistance. At a platform level, Twitch does give users some control, allowing streamers to ban abusive or unwanted users from interacting with them in chat. And, in 2014, the company banned both male and female users from appearing topless on cam or dressing "suggestively", in what might arguably be a corporate intervention into a culture of expectation – or perhaps, a move to protect its brand.
At a grass-roots level, though, women streamers have started banding together to help each other navigate the volatile space of online gaming.
"It's really important to me to try to help [other streamers] out," Chelsea says. "Because I know it's super hard when you first start and it's really overwhelming."
Sometimes it is surreptitious. "There's definitely like, a secret girls' club, where we all just know each other and we've always kind of lurked each other's stream," says Kat.
For those interested in a ready-made community, there's Widget – a not-for-profit feminist organisation with more than 650 members, set up to support women in games, development and technology. Established in 2013 and operating mainly through a Facebook group, Widget provides everything from moral support to fundraising assistance for members experiencing domestic violence and financial hardship.
But some women just do it the old-fashioned way: by seeking out kindred spirits.
"We call it a stream team," Mia says. "And basically it's four girls from all over the world and if we need advice or something weird is happening, which occasionally it does, we just ask each other … we're just there for each other."