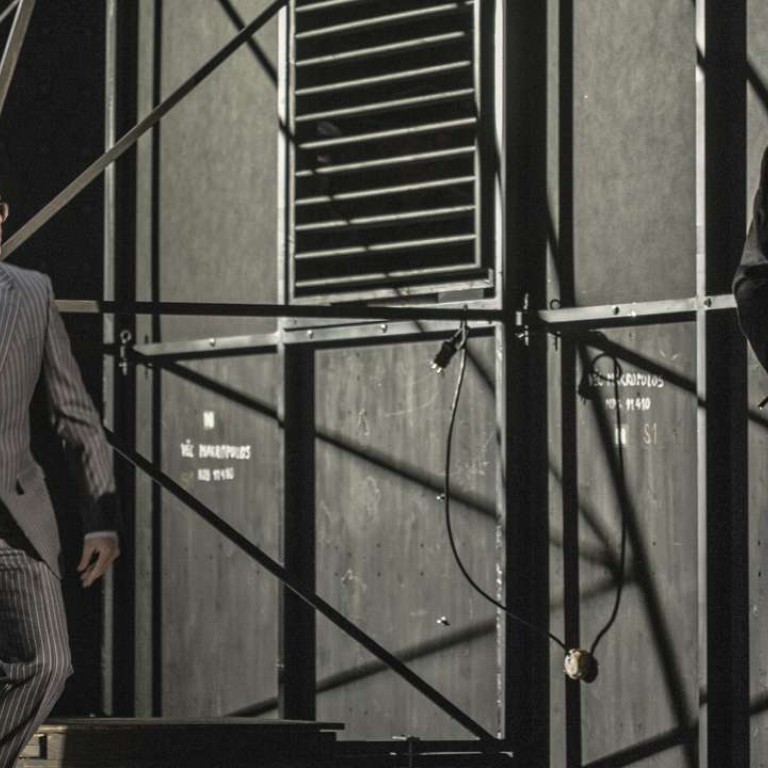 The 'great power of life' in 40 minutes: Janacek's Glagolitic Mass, a Hong Kong Arts Festival highlight
Czech composer's work has unique qualities, says conductor Jaroslav Kyzlink, who'll lead performances in the city of the religious work
After the first performance of Leos Janacek's Glagolitic Mass, in December 1927 in the stadium concert hall in Brno a reviewer wrote that this was "a marvellous religious work of an old composer".
Janacek was furious. "I am not old. And I am certainly not religious," he retorted. He was 73 and had less than eight months to live when he wrote this mass, dying in August 1928 of pneumonia after a summer excursion to the Czech hills.
In the last decade of his life Janacek, in a fervour of unrequited love for a young woman, Kamila, had written the best things of his career, the works that would make him famous in his own lifetime, and keep music-lovers in awe, 90 years on.
And the Glagolitic Mass – a highlight of this year's Hong Kong Arts Festival, performed by the Orchestra and Chorus of the Janacek Opera of the National Theatre Brno – is, of course, in almost every way religious.
After all, it has a Kyrie section, an Agnus Dei, a Credo and all the key elements of the old Slavonic masses from which it is inspired and after which it is named. "Glagolitic" is the name of an early Slavic alphabet, which later evolved into the modern Cyrillic alphabet still used in Russia today.
And yet, says its conductor Jaroslav Kyzlink, it is more than, or perhaps other than, a traditional Catholic mass.
"There is something behind it," he says. "Something unique, looking at the great power of life in a different way. It's just 40 minutes long. And everything in life is written into it."
Kyzlink explains how, in many ways, Janacek, although not a practising Catholic, was strongly religious in a wider sense.
"He was educated in a monastery," he says, describing how Janacek was admitted at the age of 11 to study at the Augustinian cathedral school in old Brno, which offered scholarships for musical boys from poor families.
"He always liked the old influences from Russian liturgy. And later he often used it to base composition exercises for his own students."
Writing a grand choral mass had been one of Janacek's vague plans for some time.
"He'd thought of other ways of doing it before that, but then a friend wrote him a letter about the old mass, and he found the text in a book. Then he went in and he made the text shorter, as he always did, and then he wrote the whole thing very fast."
Conducting anything by Janacek brings its own challenges, says Kyzlink, not least in deciding exactly which notes should be sung or played: "There are quite a lot of mistakes because Janacek wrote very fast."
At first it was tempting to try to remove some of the things that seem illogical, and any conductor has to think hard about which version or versions he or she will use. "But sometimes the mistakes are so clever, there is something clearly behind them," Kyzlink adds. "At the time people laughed at how Janacek wrote music and said he should study more. But he really invented a unique language in music."
For the arts festival, the Brno musicians chose three of the greatest works by Janacek to be performed in one evening, alongside Antonin Dvorak's romantic yet moving Stabat Mater, and two performances (including the Hong Kong premiere) of his extraordinary opera The Makropulos Case.
"Janacek's Sinfonietta is really concentrated," Kyzlink says. "Everything is done within 20 minutes. It will touch everyone from the beginning."
Meanwhile, The Eternal Gospel, rarely if ever performed in Hong Kong, will be a suitable accompanying piece to the grander Glagolitic Mass.
"It has a suffering central character, who is played by the tenor, and it includes an extraordinary violin solo which is like a dialogue with the tenor in his pain," says the Czech conductor.
There has been a big turnover of musicians at the National Theatre Brno in the past five years, with many retiring. But when Kyzlink joined in 1996 as a chorus master at the age of just 23, most of the musicians had worked almost all their lives under the communist system that controlled every element of home and work in Czechoslovakia until 1990.
And coming from the city of Brno, the capital of Moravia, where most of Janacek's works had been premiered – and indeed coming from the theatre built on the site of the place from which Janacek's coffin had departed on the day of his funeral – they were uniquely linked to the composer, and often invited overseas to perform his work.
"You can't imagine how difficult it was to get recordings from abroad at that time," says Kyzlink. "It was a real effort to get something like a recording of Aida sung by Maria Callas … I remember that one in particular.
"Musicians used to bring so many cassettes and records from foreign tours in suitcases and we used to wait for them with such excitement.
"Now, of course, you have YouTube. It's completely different."
Stabat Mater , Feb 26, 5pm; Sinfonietta , The Eternal Gospel, Glagolitic Mass , Feb 28, 8pm, Cultural Centre Concert Hall. Inquiries: 2824 2430
 
This article appeared in the South China Morning Post print edition as: power and glory