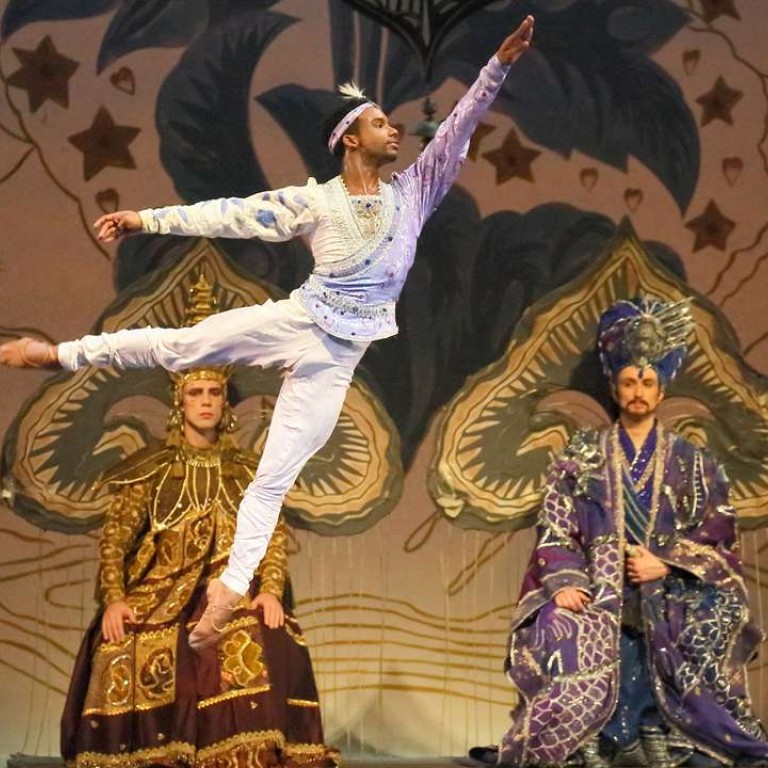 Arts review: La Bayadere opens the Hong Kong Arts Festival with a balletic love triangle
The Bavarian State ballet performs Marius Petipa's story of unrequited love involving a temple dancer, a warrior and a princess in India
The 2017 Hong Kong Arts Festival opened with Bayerisches Staatsballett (the Bavarian State Ballet from Munich) performing one of the great 19th century classics: La Bayadère.
Choreographed by Marius Petipa in St Petersburg in 1877, the ballet is set in India and tells the story of a love triangle between Nikiya, a temple dancer (bayadère), the noble Solor and Gamzatti, the Rajah's daughter.
Ordered by the Rajah to marry Gamzatti, Solor agrees, breaking his oath of love to Nikiya, who is then murdered by the jealous princess.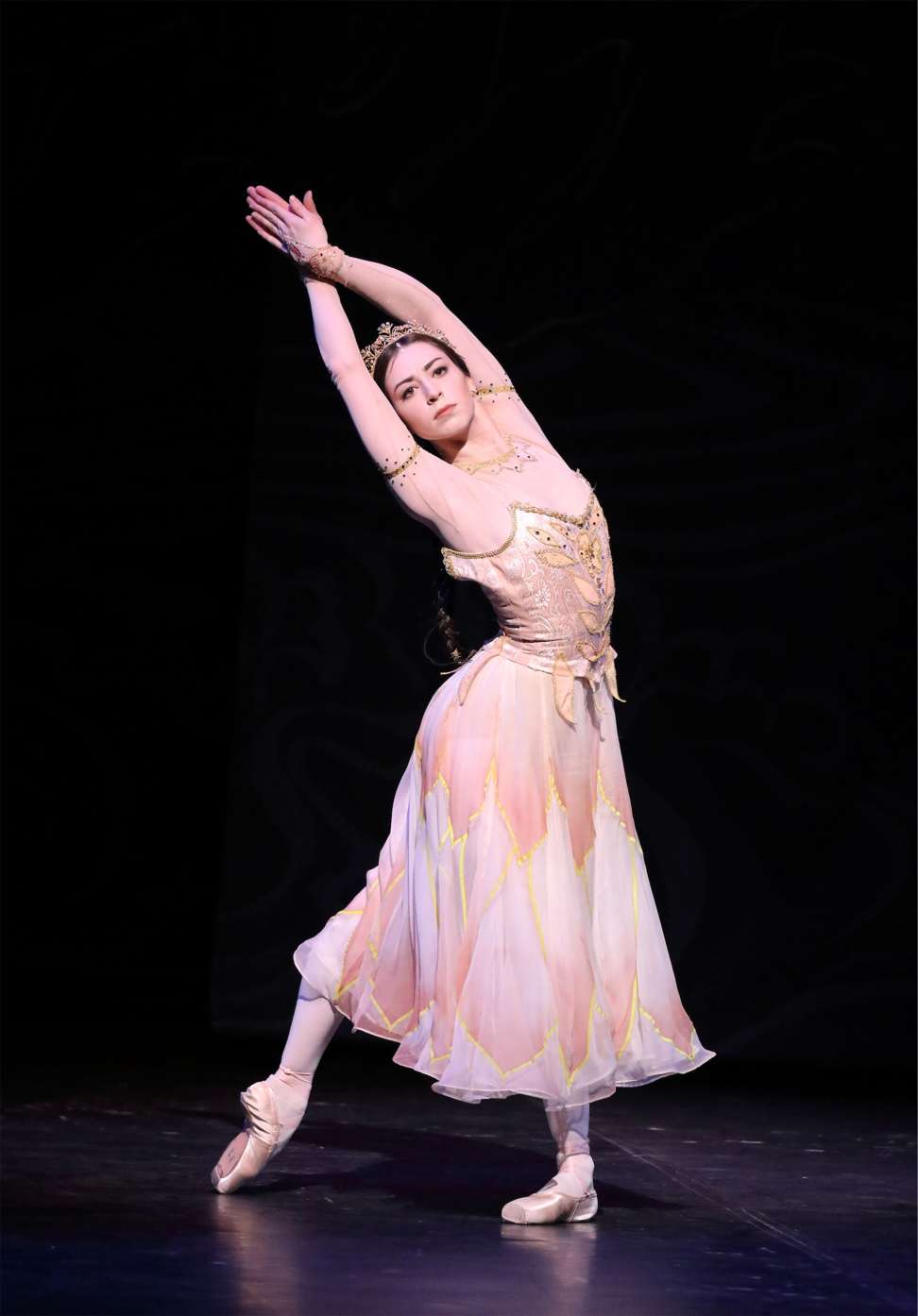 In the ballet's most famous scene, Solor smokes opium to numb his grief and has a vision of Nikiya, accompanied by a procession of phantom girls (the Shades) who appear out of the darkness in a series of 38 long-held arabesques, arguably the most demanding corps de ballet set piece ever choreographed.
At the wedding of Solor and Gamzatti, the gods avenge Nikiya's death by sending an earthquake in which everyone perishes. The ballet ends with the souls of Solor and Nikiya united in the hereafter.
The Staatsballett's production is by Patrice Bart of the Paris Opera Ballet, with designs by Japan's Tomio Mohri, known for his work with Issey Miyake.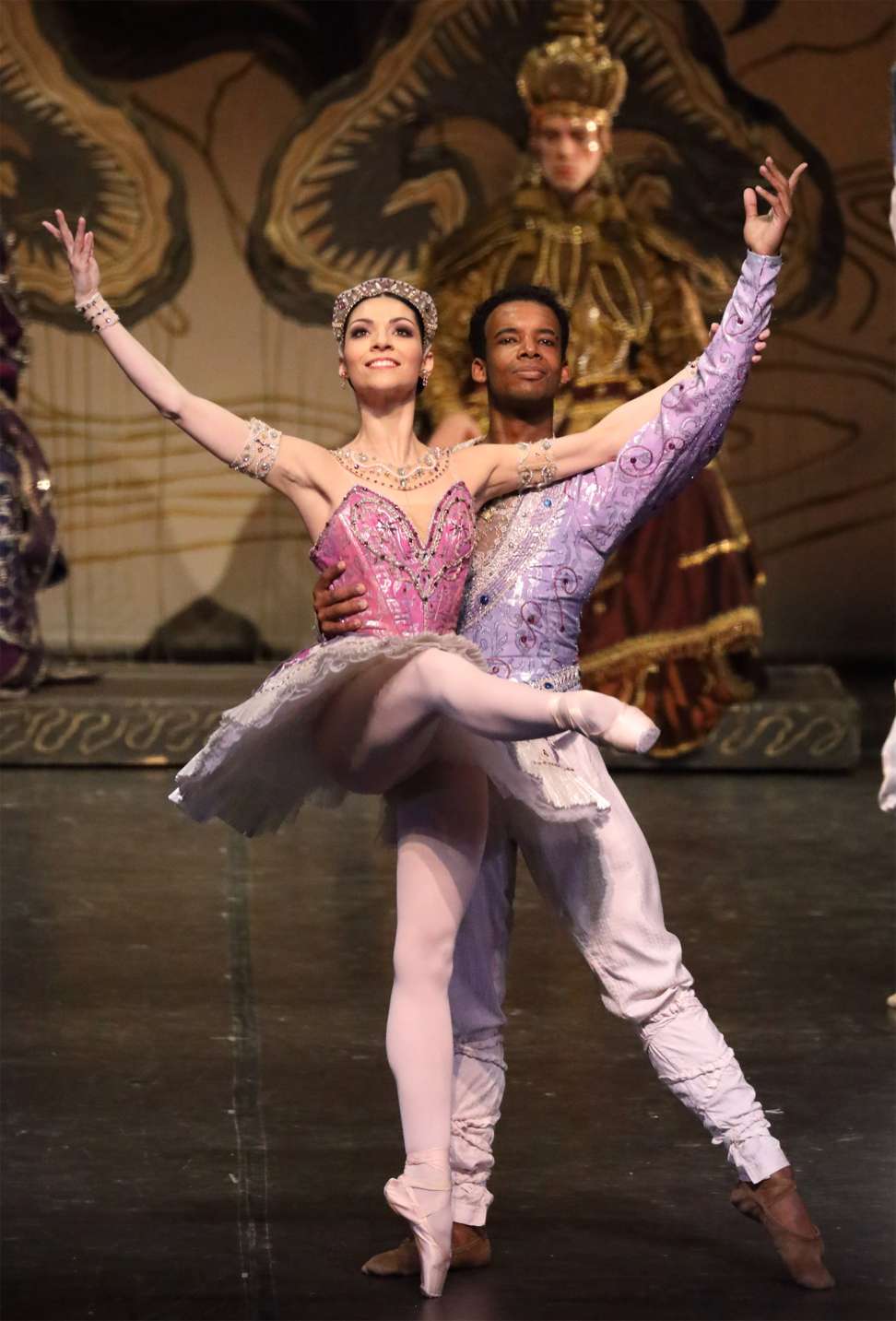 Bart has kept the standard version of Petipa's choreographic text and the production is packed with dancing. On the downside, a number of cuts, notably in the first act, speed things up at the cost of depth and complexity, while having Solor ascend to heaven with Gamzatti as well as Nikiya (presumably for a ménage à trois in the afterlife) is odd to say the least.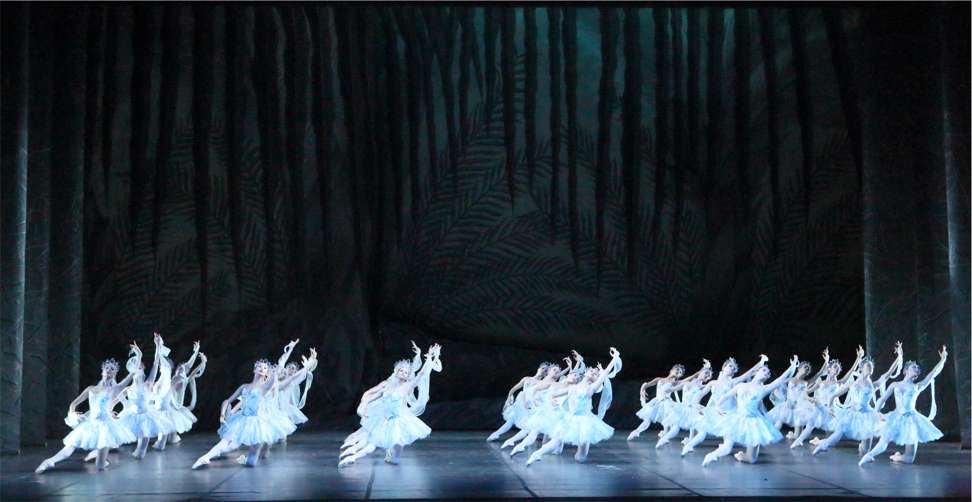 Mohri's opulent designs – Indian with Japanese notes – feature many gorgeous costumes and a spectacular earthquake, yet suffer from errors of judgement. The iconic entry of the Shades is obscured by a gauze curtain, which is then distractingly raised halfway through their défilé. The costumes in the second act are marred by clashing colours and the Rajah and Brahmin priests are burdened with ludicrous outsized headgear.
Allowing for a few first-night wobbles on an unfamiliar stage, the company danced soundly and got better as they went along, with the corps de ballet doing a commendable job as the Shades.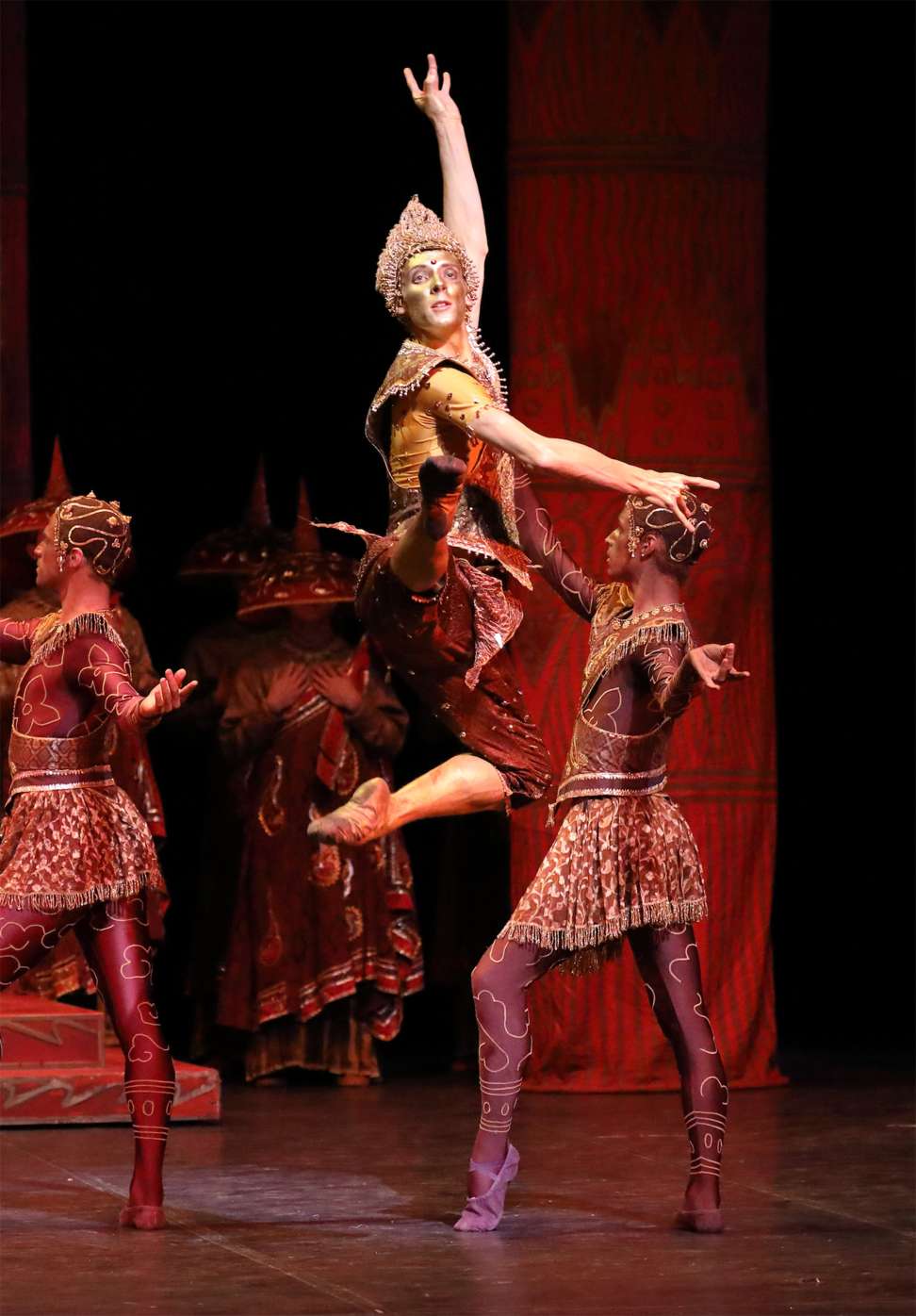 However, the overall performance was more solid than scintillating. The character roles made little impact and apart from Jonah Cook, who made a strong impression as the Golden Idol, the soloists were lacklustre.
As Nikiya, Moscow native Ksenia Ryzhkova danced with typically Russian lyricism and breadth of movement – still very young, she promises to become an outstanding ballerina.
Another young dancer, Osiel Gouneo from Cuba, produced some lovely jumps and turns in his solos as Solor but had little rapport with either of his leading ladies. Ivy Amista gave an assured portrayal of Gamzatti, vividly acted and confidently danced.
La Bayadere
Bayerisches Staatsballet
HK Cultural Centre Grand Theatre
Reviewed; February 16