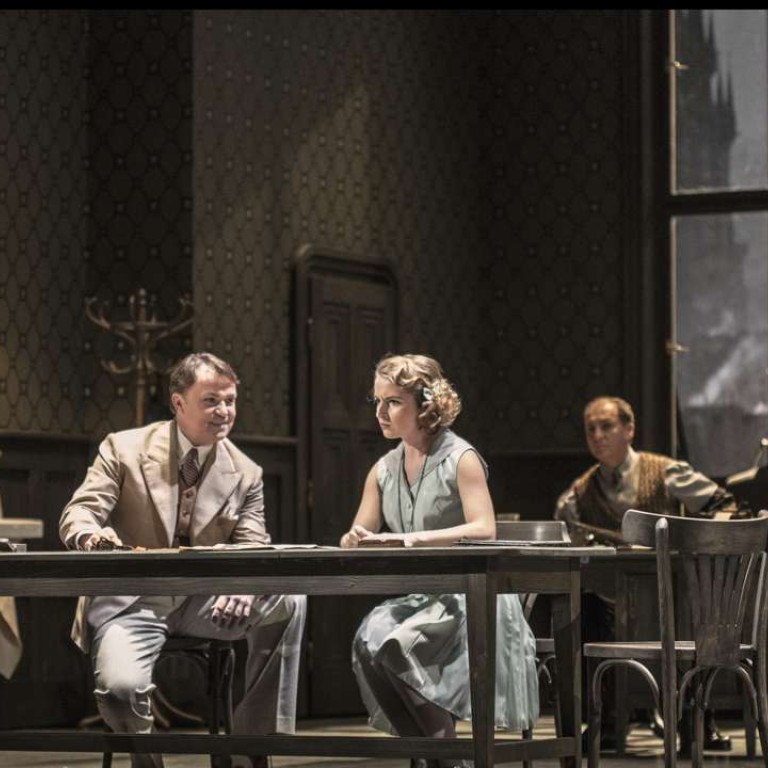 Review: The Makropulos Case – cast, score and stage shine
Annalena Persson's performance as opera singer Emilia a standout in a successful undertaking in which staging and score flowed seamlessly and the cast acted and sang with dramatic conviction
Emilia Marty is the kind of operatic role most sopranos would kill for. She is, first of all, supposed to be a celebrated opera singer. Second, she entrances practically any man who comes her way. And oh yes, she's more than 300 years old.
All that nearly makes up for not having a decent aria.
The central figure in Leos Janacek's 1925 opera The Makropulos Case, which received its belated Asian premiere last week in a highly effective 2015 production by the National Theatre Brno, shares several characteristics with Tosca, her fellow diva in the operatic repertory, but having memorable tunes is not among them.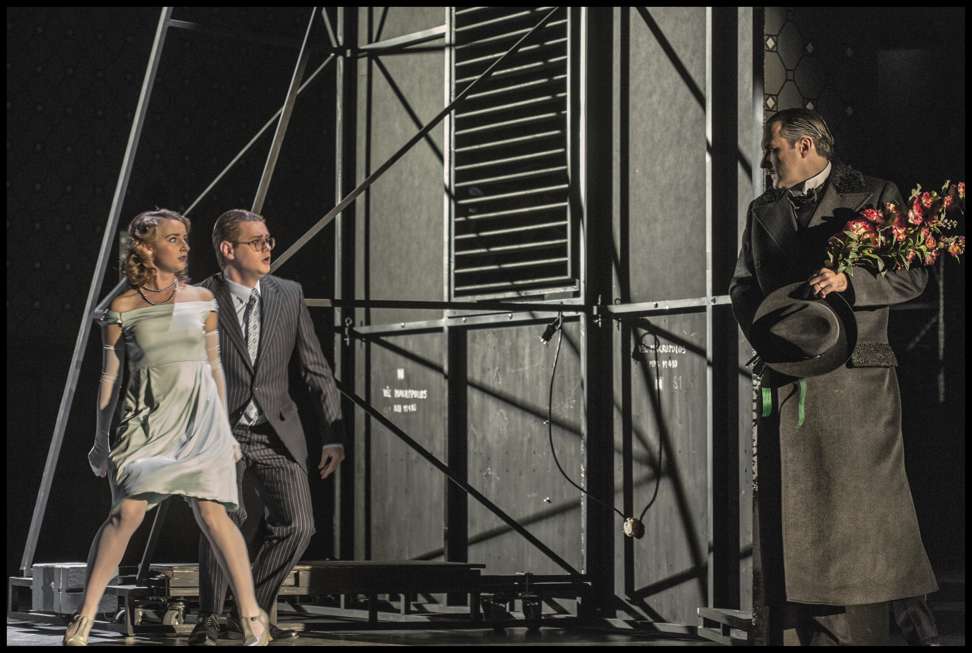 Where Puccini harnessed his dramatic potboiler to the arching lines of traditional Italian romanticism, Janacek adapted Karel Capek's psychologically rich play with something more modern in mind.
Born Elina Makropulos, the daughter of a 16th-century imperial court doctor, Emilia was forced to test her father's elixir of immortality by a suspicious monarch. It worked, but it also meant that she had to change her name and profile every few decades to avoid detection.
Since becoming "Emilia", she finds the elixir is wearing off and needs to track down the formula, which she once gave to a long-dead husband; it remains sealed with his papers in a protracted probate case.
Janacek's eerily fragmented score is well-matched to the story, its lack of thematic development mirroring a certain lack of personal development in the protagonist and the other characters at large, who collectively remain a beat behind the audience as the plot unfolds. Setting his own libretto, the composer generally lets the linguistic flow dictate the musical terms.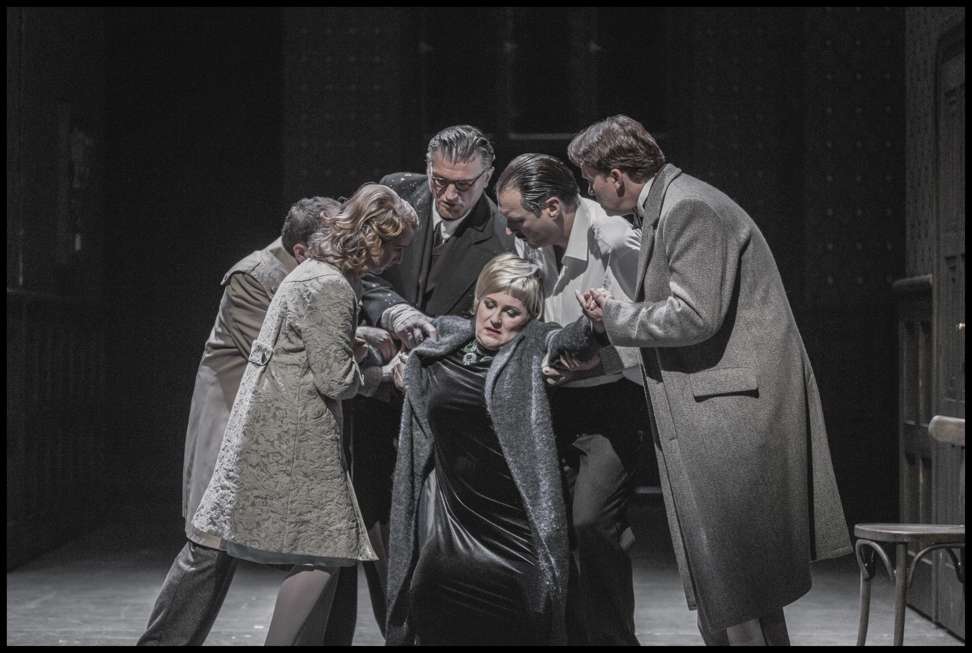 So where Tosca throws herself off a church, Emilia throws herself into a lawsuit. Where Tosca can play off baritone and tenor characters of equal weight, Emilia has to carry the show more or less herself until the others catch up. Even in Act III, when Janacek's icy idiom starts to melt and his central character grows sympathetic, the music blossoms into a bouquet of lyrical shadings rather than a focused heartbreaking tune.
All of this meant that soprano Annalena Persson's Emilia bore a disproportionate responsibility for the evening's success. While Persson's sheer physicality dominated her every moment on stage, her singing was altogether more subtle. Playing an opera singer requires a far more vocal command than other cast members playing, say, lawyers, but Persson's intensity came as much from emotional and intellectual focus as it did vocal firepower.
The Brno production was far from a one-woman show, however. Director David Radok and conductor Marko Ivanovic found a seamless naturalistic flow in the staging and score, and the predominantly Czech-speaking cast performed with such dramatic conviction that you could almost forget they were singing.
The opera's three acts were presented steadily without break. Though often a ploy with unfamiliar pieces to keep audience attrition to a minimum, the effect here made dramatic sense and resulted in much the reverse: nearly 50 people rushed down the aisles at the opening of Act II, having missed the 7.30pm starting time.
The Makropulos Case, National Theatre Brno, Hong Kong Cultural Centre Grand Theatre.
Reviewed: February 25