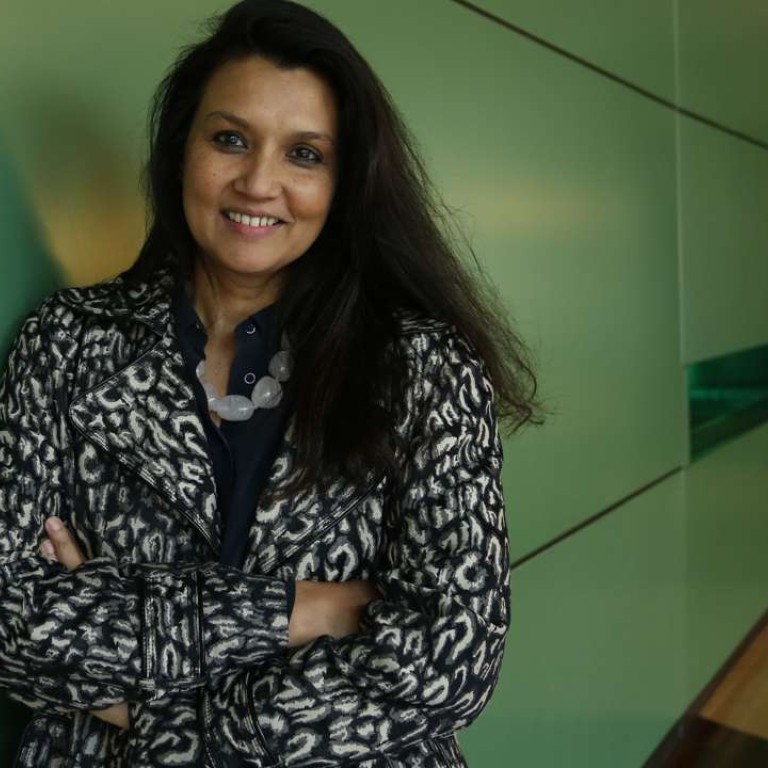 Head of Hong Kong's M+ museum unfazed at handling political 'hot potato' that is the West Kowloon project
Suhanya Raffel says she faced plenty of opposition in her previous job in Australia and, despite controversy over Hong Kong's planned Palace Museum, is focused on building a collection featuring more women artists
Suhanya Raffel, the new head of M+, speaks in a soft, measured tone that gives the impression it takes a lot to ruffle her. But every so often, there is a steely glint.
"I think they are wrong," the Sri Lankan Australian says without hesitation, when asked how she dealt with opposition to a museum project in Sydney. "There will always be different opinions. Handling that was my job and I was totally happy with it. I would go back to those people and say, this is why I believe in the project and why I think you are wrong."
The issue of how she coped with critics in her last job as deputy director of the Art Gallery of New South Wales came up because her new role in Hong Kong, overseeing the building of an audacious institution that aims to break the mould of Asian museums, just became more complicated.
Seven weeks after she started at M+ in November, the government stunned a city deeply divided over its relationship with mainland China with the news that it would build a branch of Beijing's Palace Museum in the West Kowloon Cultural District.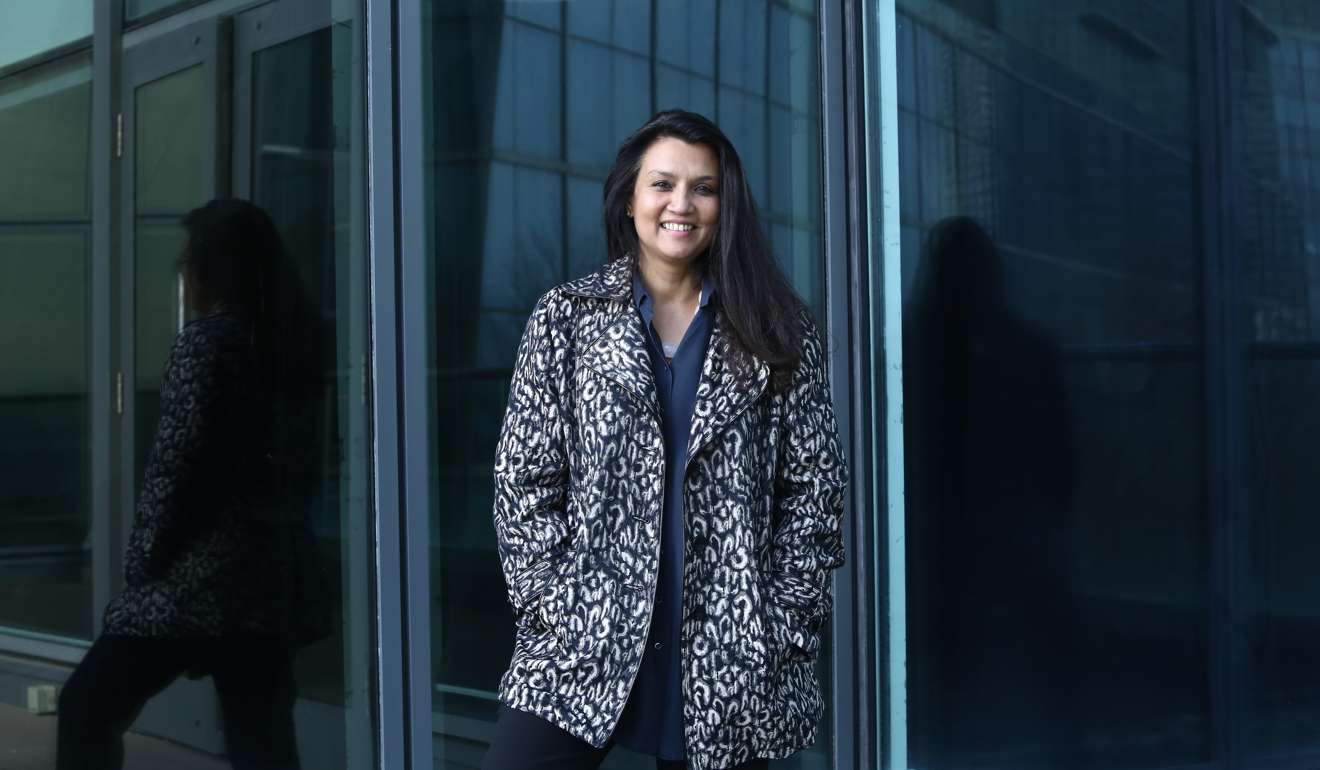 The secretive nature of the plans, the bypassing of procedures and the decision to devote more of the over budget, delayed and supposedly groundbreaking district to traditional Chinese culture will have turned the temperature up a notch in the new, glass-walled West Kowloon Cultural District Authority office at Cyberport in Pok Fu Lam – it is unquestionably a political hot potato. And the Palace Museum directly affects Raffel, who joined when M+ was, at least officially, the only museum planned for West Kowloon.
People close to the discussion tell the South China Morning Post that making Raffel the overall head of museums in charge of both institutions is one idea regarding the future management of the Palace Museum. She admits that how the Palace evolves will reflect on M+.
Raffel is now part of a team of six executive directors under chief executive Duncan Pescod who have to face a hostile local arts community while trying to make sure the development of M+ doesn't get derailed.
Raffel is no stranger to controversy. In the three years before coming to Hong Kong, Raffel was responsible for pushing through the Sydney Modern Project, a A$450 million (HK$2.68 billion) new wing for the Art Gallery of New South Wales to show modern and contemporary art, a project still held back by funding difficulties and lack of popular support. Former Australian prime minister Paul Keating attacked it as a "land grab masquerading as art".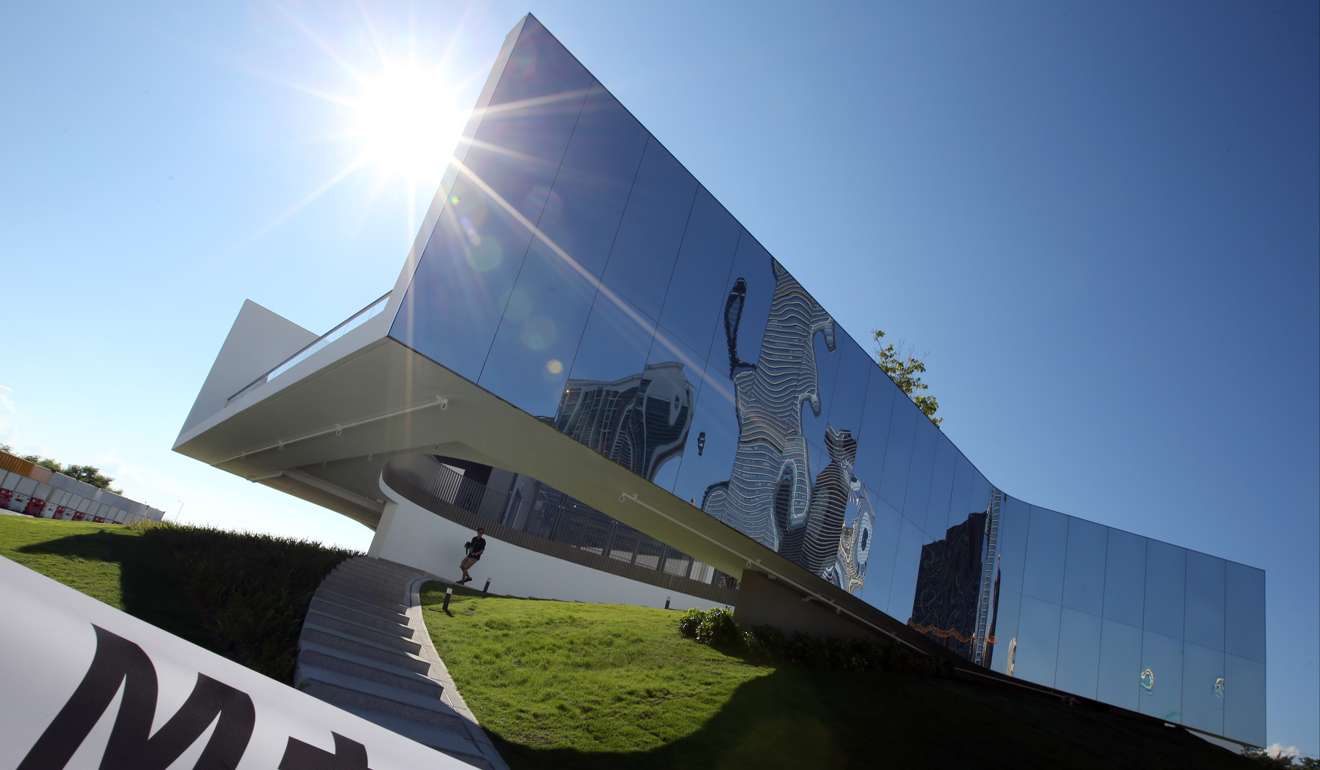 M+ is the first Asian museum devoted to 20th and 21st century art, design, architecture and moving images. Its inverted T-shape building (whose shape some Hongkongers have likened to the number three typhoon warning signal), designed by Herzog & de Meuron, will provide 60,000 square metres of display space when it opens in 2019. Under previous director Lars Nittve, the team built up a 5,300-piece collection anchored upon
an extensive contemporary Chinese art collection donated by Uli Sigg
. Exhibitions held off site and at the new M+ Pavilion nearby have been cosmopolitan and cross-disciplinary.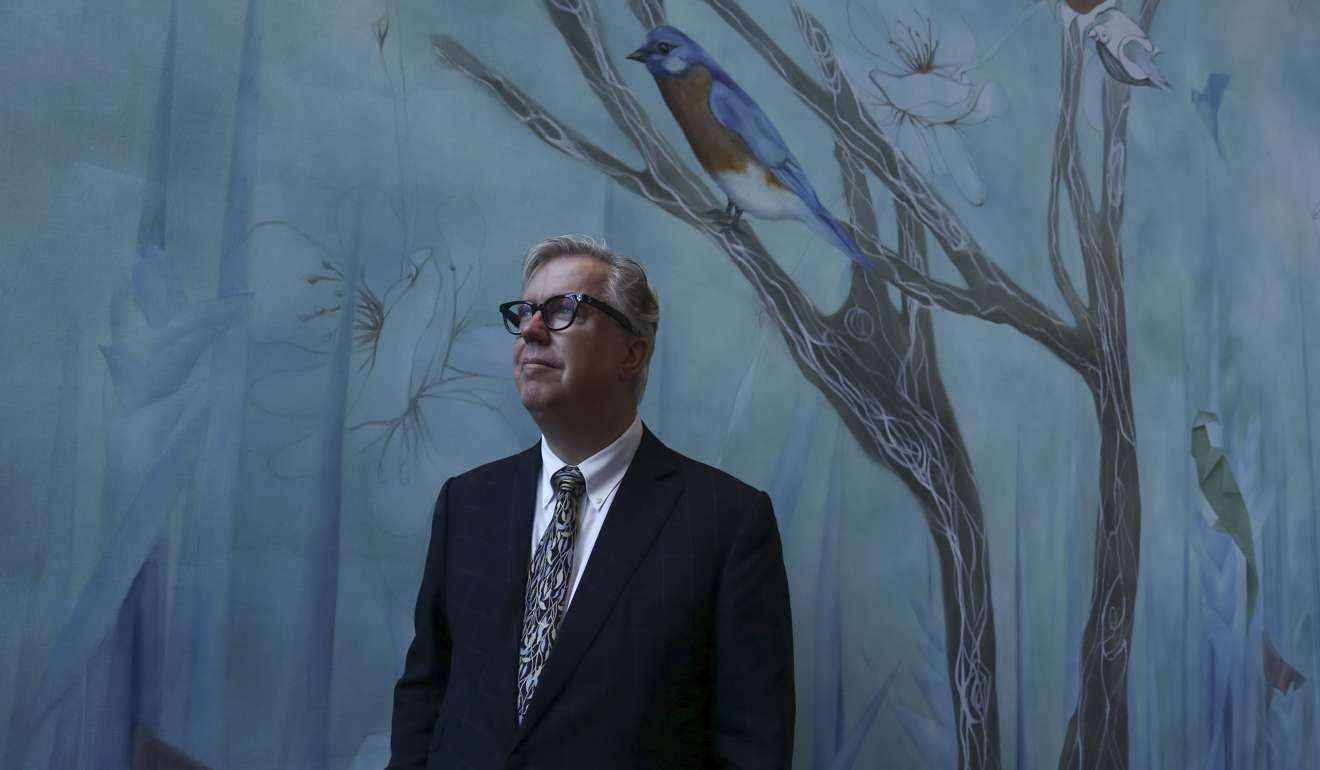 Raffel doesn't completely dismiss the possibility of running both M+ and Palace Museum Hong Kong, but points out she does not have the specialist knowledge to run a museum of antiquity. "Palace Museum will need a specialist staff. How the museums will be considered together is something that has yet to be decided," she says.
There are "great conversations" to be had about cooperation across the two sites, she says, but the two must remain distinct.
For example, it is unlikely that M+ will do crossovers of the new and old featuring antiques from the Palace Museum within its walls.
"We probably won't have temporary exhibitions featuring older objects. We are clearly a museum of the modern and contemporary. We go back to the 1920s and 1930s, perhaps, but not earlier," she says.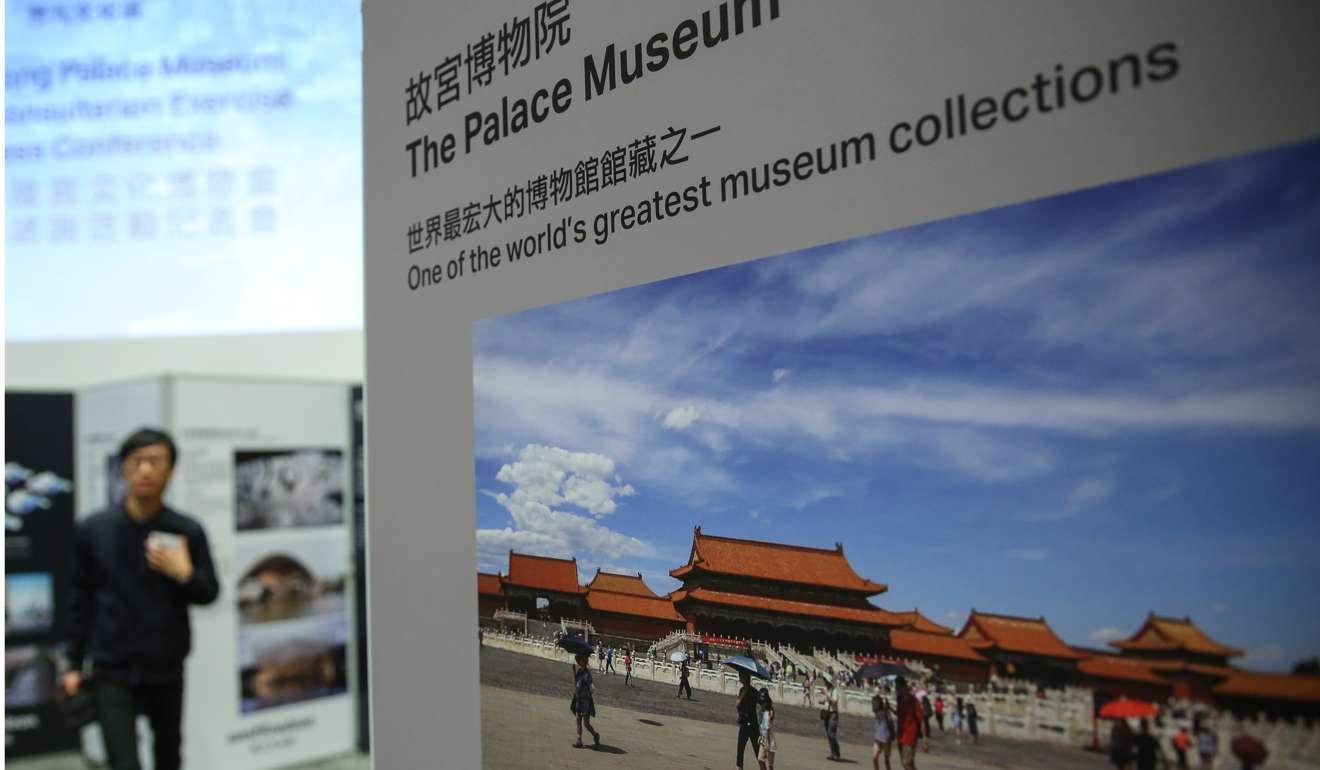 Another vital difference is in M+'s geographical positioning. The Palace Museum, scheduled to open in 2022, is about Chinese culture. M+ is about global culture.
"Amid the current tide of anti-globalisation, M+ has a role to play more than ever. For me, it is very important that M+ encapsulates the global vision for, and in, Hong Kong. It is outward looking and it embodies the region and beyond," she says.
However, it will look at the world from Hong Kong's point of view. "It is important for Hong Kong people to feel that their voices are absolutely integrated there. We will present Hong Kong's voice on the same platform as international voices, to show that they are equal. It is really important for the world to come here and see Hong Kong art and design. We believe in them and that's why a third of our collection were made by locals," she says.
Some expatriates who have served as executives of the arts hub authority have admitted to finding Hong Kong's bureaucracy and highly politicised cultural environment difficult, but Raffel, who led the Asia-Pacific Triennial of Contemporary Art when she worked at the Queensland Gallery of Art, is determined to stay at least until the museum's opening in 2019.
In the next three years, she wants to enhance the collection by adding more works by women, and more from South and Southeast Asia. "We are just working through the gender ratio of the collection so far. I know we have to amplify women's voices," she says.
Her team will also commission large, original works to be placed across the museum, including a massive LED screen covering one side of the building.
Originally intended to open in time for the 20th anniversary of Hong Kong's return to China this year, the museum is behind many other regional institutions that have also been aggressively buying, but Raffel says the unusual breadth of the M+ collection means that there is plenty left for her team to choose.
"I worked for 19 years at Queensland Art Gallery and I helped drive it from a regional museum to a global museum with an outstanding collection of contemporary Asian art. Queensland began those acquisitions earlier than M+, but that hasn't made it harder for M+ because M+ is more than visual art.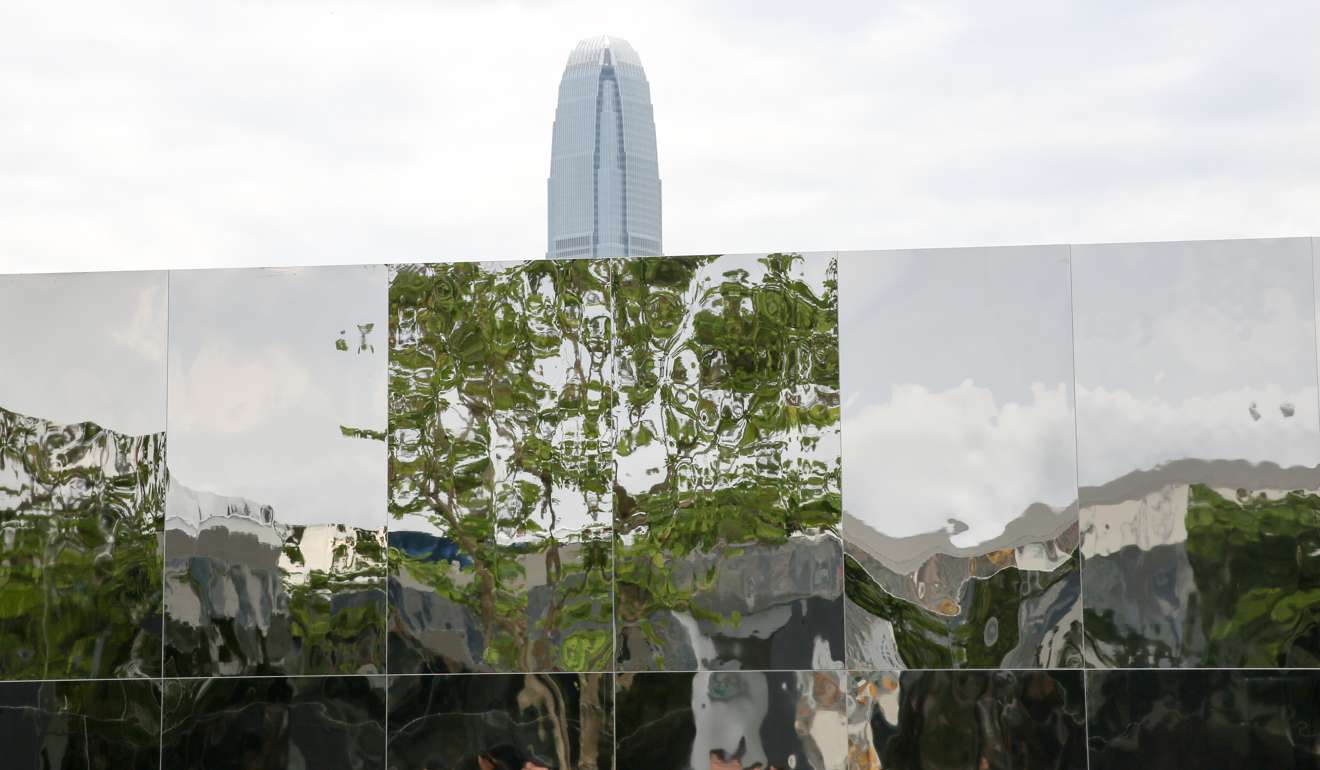 "There is a lot more to do on design, architecture and the moving image. Also, it is important for different places to do different things in art. Take Queensland for example. It is where the Australian art collection sits in dialogue with the Asia-Pacific collection. That's a very different kind of focus," she says.
She says while Australia is a land of migrants and different cultural mixes, Hong Kong's overwhelmingly Cantonese population is M+'s strength, not weakness. "It gives M+ a cultural location.
"At the same time, Hong Kong is also a cosmopolitan city where there has always been movement of ideas, objects and people," she says.
Raffel doesn't see politics as a major challenge. "Politics is not something that has stopped me for the last 30 years and I don't intend for it to stop me this time," she says.
One challenge is the fact that Hong Kong people are not used to paying for art exhibitions. A full-price ticket to the Claude Monet exhibition last year was HK$20, which is considered average.
Raffel says she wants to benchmark prices for costly special exhibitions co-produced with overseas museums against ticket prices charged for performances during the Hong Kong Arts Festival, for example, while keeping permanent exhibitions free, which is in line with international museum practice.
She says more work is needed to build a local audience for M+.
"The big work that has to be done is building an audience base. It takes time but it can be done," says Raffel. "When I began in Queensland, Asian art was completely unknown. The first triennale in 1993 had 30,000 visitors. By the time I left in 2013, the number of visitors was coming up to 850,000. The city only has two million people, but the bulk of visitors were locals who went more than once. You just show fabulous art and have fabulous learning programmes and they will come."
This article appeared in the South China Morning Post print edition as: on the plus side