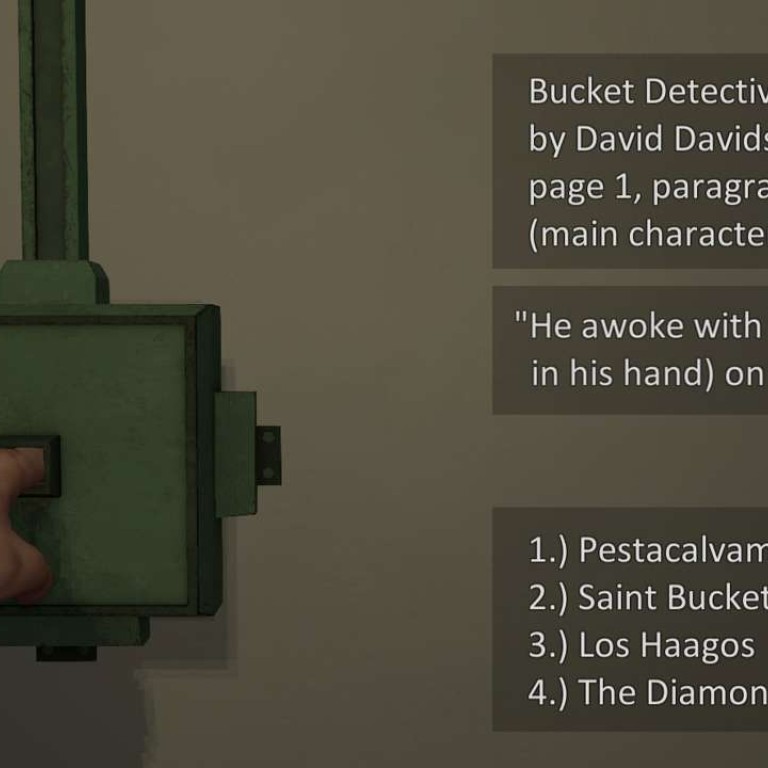 Game review: Bucket Detective turns novel-writing into a creepy, funny little game
A sleazy writer asks a cult to help him create a bestseller but their assistance comes with strings attached, and those strings get progressively bloodier and more awful
Jesse Barksdale
3.5/5 stars
Many of us have a novel inside of us – a literary masterpiece that could one day change the world, even if it's only appreciated after our demise. Or, at least, many people think they do. Balancing everyday life, absolute laziness and most importantly, a general lack of creativity is no easy task.
Most of us would rather retreat into the world of video game criticism than seek out divine inspiration.
That particularly grandiose obsession is what makes Bucket Detective such a strange, funny and mostly disturbing game. Players take on David, a silly little man who wants all the fame and fortune of being a novelist, without all the hard work (sound familiar?).
So, as you do, he asks a mysterious cult to help him out and they're more than happy to comply – as long as he completes a series of gruesome tasks.
It's a surreal first-person adventure from Jesse Barksdale, the creator of cult indie favourite The Static Speaks My Name, a frighteningly bizarre 15-minute game in which it's the player's last night alive. PC game Bucket Detective isn't as strange, and takes a little longer, clocking in at about one hour, but it also includes five different endings, meaning you can play it through several times. Whether you'd want to, though, is a different story.
This is because David is a horrible person, a grotesquely sleazy figure who is obsessed with sex. It only gets worse as the tasks are laid before him, starting simply enough, but eventually leading down horrific paths such as blood sacrifices, self-mutilation and things too ghastly to describe in this newspaper.
Bucket Detective is hard to recommend: it certainly achieves its goal, depicting a greedy, shameless human being and all the things he'd do to become a paperback writer. Barksdale has a warped sensibility, and it's certainly original – I'm just wondering if another medium would suit it better. Such as a novel.