Review: Les Ballets Jazz de Montreal - dancers dazzle in a patchy programme
Contemporary dance programme showed off the brilliance and energy of troupe and its two principal dancers, but had become repetitive by the end
Les Ballets Jazz de Montreal (or BJM Danse, as the company now prefers to be known) has been entertaining audiences worldwide since 1972 with its unique style of contemporary dance. The troupe is famed for its feel-good shows and its 14 dancers delivered a dazzling performance, although the programme, part of this year's Hong Kong Arts Festival, might have been better chosen.
The evening opened with Mono Lisa, an acrobatic duet by Itzik Galili in the manner of William Forsyth, performed by the company's two principal artists, Alexander Hille and Céline Cassone (wife of artistic director Louis Robitaille). Packed with impressive lifts in the style of pairs skating, it showcased Cassone's extraordinary flexibility (complete with six o'clock extensions à la Sylvie Guillem) and strong personality.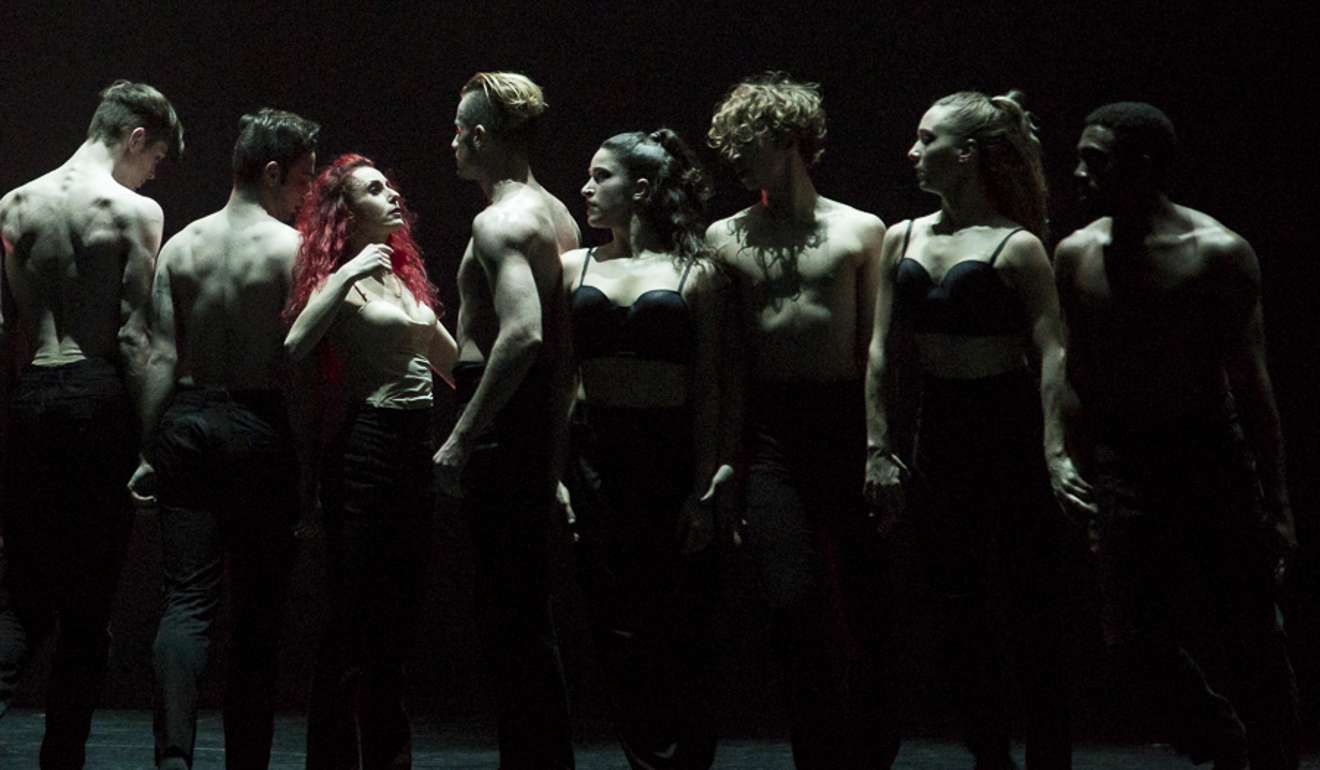 This was followed by the programme's most substantive work, Kosmos by Andonis Foniadakis. Danced with visceral energy and vertiginous speed by the whole company, this is a roller coaster ride. It ends on a mysterious note with a brilliantly imagined sequence using a pattern of projected light which turns the dancers into anonymous, illuminated figures like something out of a science fiction film – the effect is mesmerising. Kudos to Foniadakis and lighting designer James Proudfoot, as well as the dancers, all of whom were superb, with Benjamin Mitchell a stand-out.
The second half of the programme came as something of a let-down, opening with a second duet for Cassone and Hille, Closer, choreographed by Benjamin Millepied. A more lyrical affair than the feisty Mono Lisa, it had many similar moves and, despite the odd moment of inspiration, was as monotonous and repetitive as the Philip Glass music it was set to.
Another piece by Galili, O Balçao de Amor, was preceded by a "The Making Of" video - something the audience could catch for themselves on YouTube if they wanted to; it wasn't clear why they were expected to sit through nearly 10 minutes of it in the theatre.
The piece itself, a light-hearted tribute to the culture of Cuba with gorgeous music by Perez Prado, is fun, if slight. The dancers again excelled and clearly enjoyed Galili's knockabout humour, although yet another long duet for Cassone and Hille began to feel like overkill.
Les Ballets Jazz de Montreal, Hong Kong Cultural Centre Grand Theatre. Reviewed: March 3