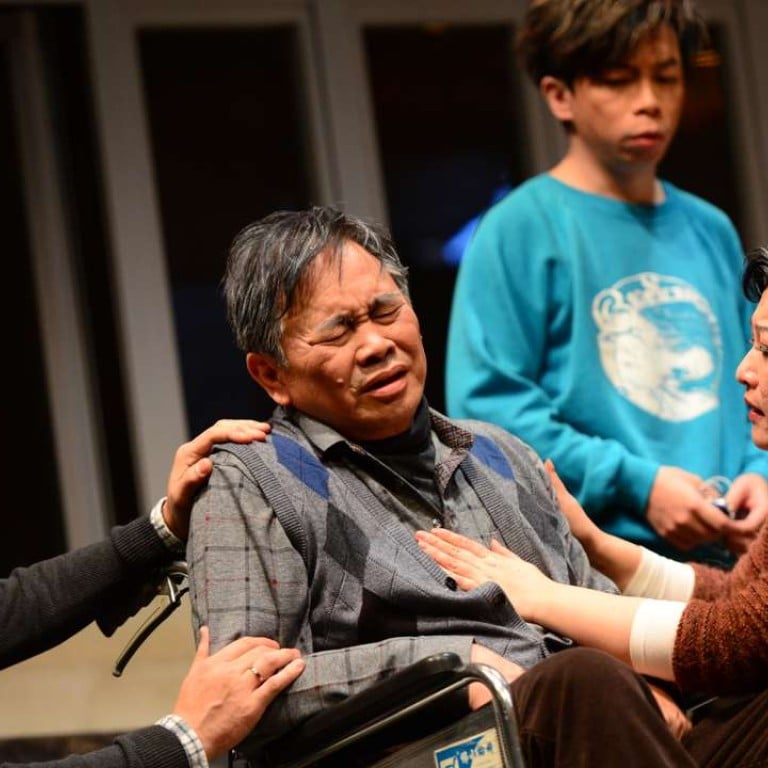 Review: A Floating Family - A Trilogy is the story of Hong Kong's past 20 years
Loong Man-hong has penned a human drama around some common themes – such as migration and the fortunes of family businesses – which, while well acted, leaves some characters underdeveloped
A Floating Family - A Trilogy is one of two stage trilogies presented by the Hong Kong Arts Festival this year, the other being The Public Theatre's The Gabriels: Election Year in the Life of One Family. While the latter is set during the months running up to last year's US presidential election, this Cantonese drama penned by Loong Man-hong spans the past 20 years, charting the changes within another divided household and in a city in transition. Like The Gabriels, A Floating Family is, at heart, a human rather than a political drama.
The Wongs are not your typical Hong Kong family. Patriarch Wong Foon (Yip Chun), who runs a profitable pest control business, is less successful on the home front.
His second wife, Ma Man-kuen (Alice Lau), and son from his first marriage Chau-wing (Poon Chan-leung) don't see eye to eye, and this tension never lets up, even though Chau-wing generally gets along with his three half-siblings, Chun-ping (Lai Yuk-ching), Ha-mei (Shirlee Tsoi Wan-wa) and Dung-dung (Alan Yeung).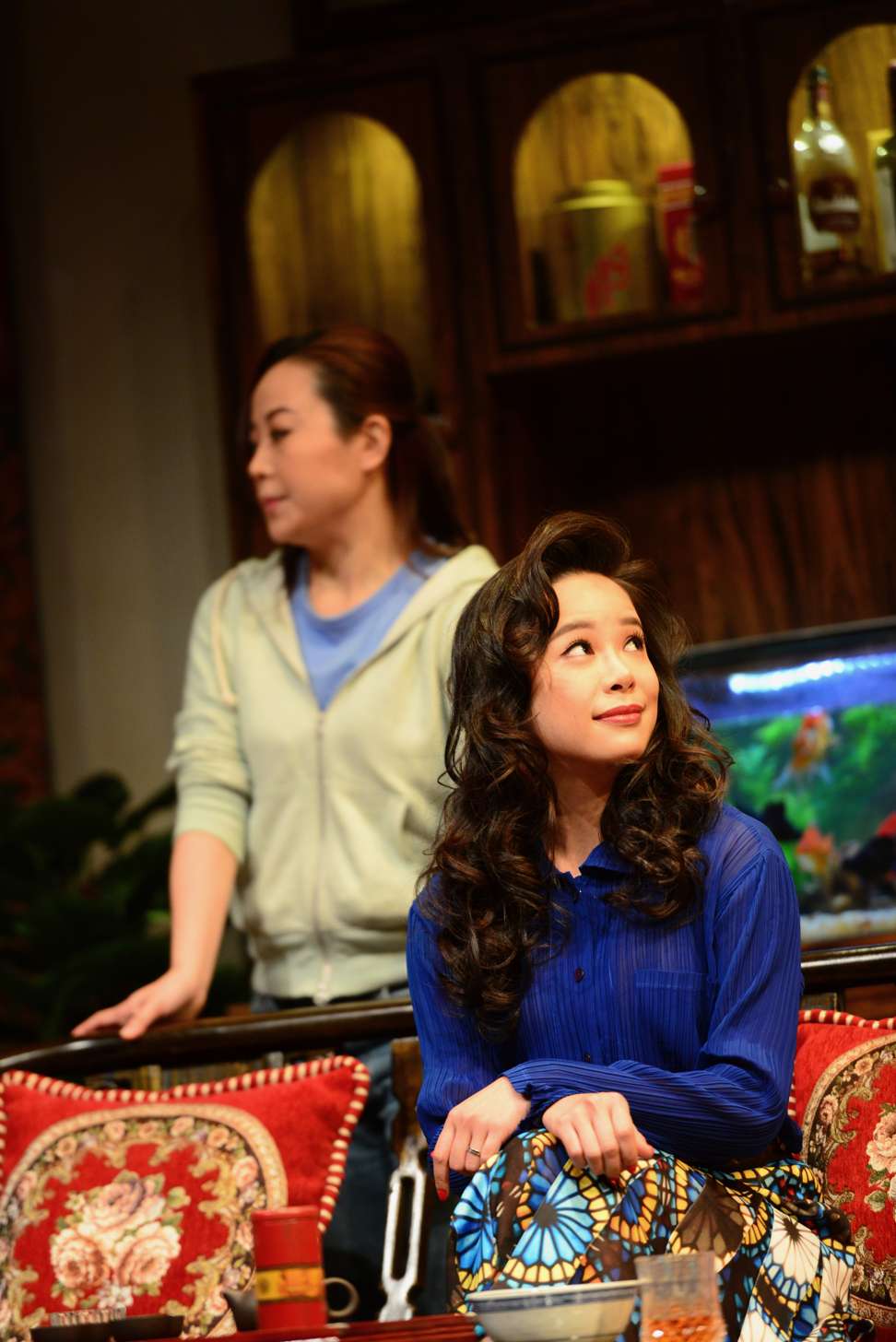 In Hong Kong Astronaut, the first part of the trilogy, Chau-wing finally brings home his wife, Clara (Kate Yeung), for dinner before the couple migrate to Canada ahead of Hong Kong's handover to Chinese rule in 1997. It is a marriage others frown upon, given Clara used to be a prostitute, but which Wong Foon chooses to overlook given his eldest is always his favourite.
To complicate matters, Clara already has a daughter, Nok-wai (Birdy Wong Ching-yan), but Chau-wing is happy to bring the child up as his own.
Hong Kong Astronaut sets the scene for what's to come – a fragmented family that is on the cusp of big changes – but All Out of Love, the second play, doesn't harness its energy to take the story forward.
Eight years have passed and Chau-wing, bored with life in Canada, returns home to find his father ailing and the family in discord. When Wong Foon suffers a stroke, Ma and eldest daughter Chun-ping are put in charge of the family business, which isn't doing well.
Peppered with flashbacks, All Out of Love descends into a melodrama that dwells on Wong Foon's death. While the play hammers on the fact that Chau-wing remains his father's favourite, other characters and their relationships are not fleshed out or developed.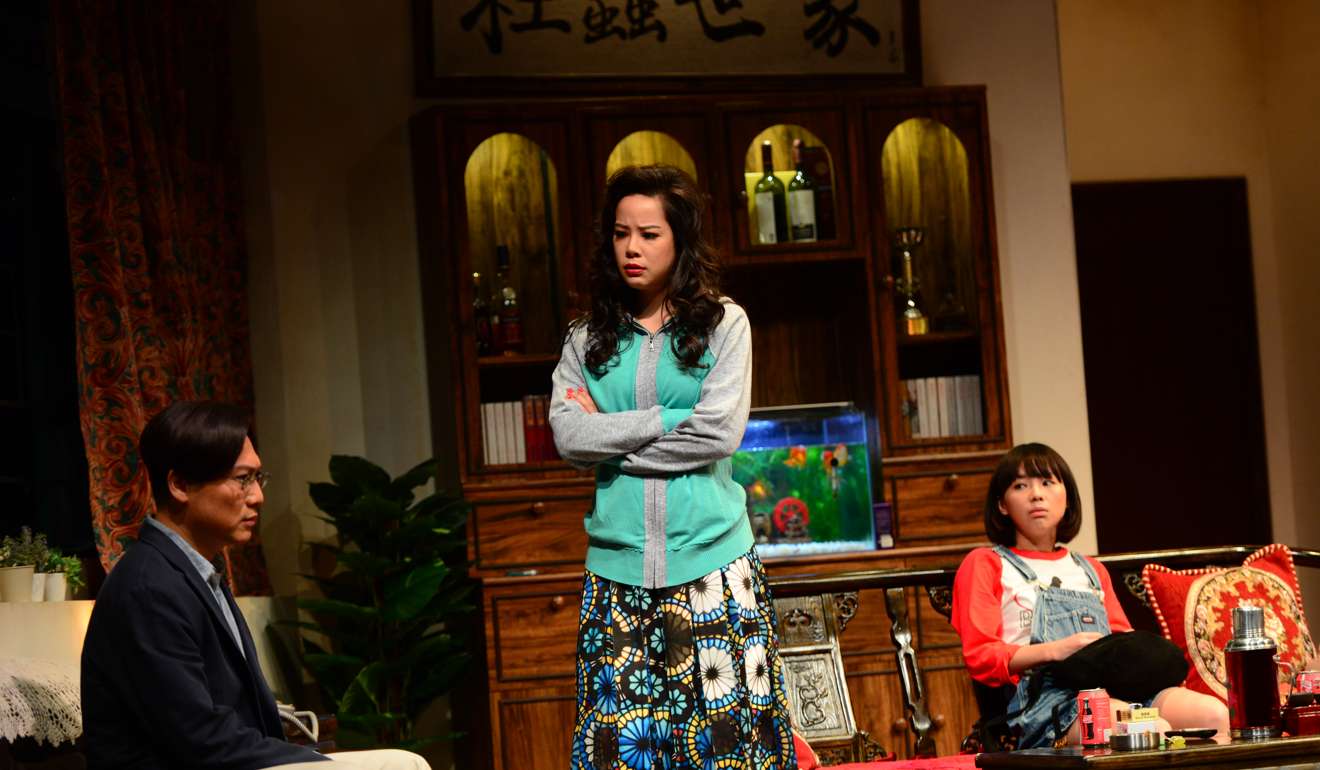 The final instalment, Vacant in the City, takes us to the present day. It is by far the most engaging of the three plays and the one in which Loong's writing truly sparkles.
Chau-wing is now a successful businessman who keeps a mistress in China while Clara stays behind in Canada. He is about to find out more family secrets and lies as the Wong children gather for dinner.
There is a lot to like about A Floating Family. The acting – especially from veterans Yip, Lau and Poon – is solid. The use of audio – the sound of aeroplanes roaring overhead, extracts from Cantonese operas, Canto-pop tunes, a certain mobile phone ringtone and TV jingles – effectively evokes memories of our recent past.
Director Fong Chun-kit paces the three 90-minute plays well, but the trilogy could do with some trimming in the middle and better character development to tell a realistic Hong Kong story we can all identify with.
Until March 19
A Floating Family - A Trilogy, Hong Kong City Hall Theatre. Reviewed: February 25, March 1 and March 4