Reservoir Dogs: Bloody Days is a video game prequel of sorts to Quentin Tarantino's gangster movie
Players control six of the infamous characters from the film, who are assigned a series of heists in Los Angeles that lead up to the Tarantino movie
Video games based on movies still don't have a great reputation. That's why it may give some pause when the Lionsgate film studio and Big Star Games announced
Reservoir Dogs: Bloody Days
. It's a game that's being made with approval of the film's creator, Quentin Tarantino, and it takes place before the events of the cult movie.
Players control six of the infamous characters from the film: Mr Blonde, Mr Blue, Mr Brown, Mr Orange, Mr Pink and Mr White. They all work for Joe Cabot and are assigned 18 heists around Los Angeles. Those jobs lead up to the Tarantino movie, so in a way, this is a prequel.
Bloody Days doesn't try to rewrite the top-down shooter. It's reminiscent of Hotline Miami, but there is a twist. Big Star Games CEO Liam Patton says: "It's a tactical action game but it has a strategic layer." The team members are fans of the film, and they realised that flashbacks played a key role in the narrative, so they incorporated that in the gameplay. That's how the "Time Back" concept was born.
In each level, players pick a three-man team for the mission. From there, they move one person at a time, and as they do that, they build a time meter. Once a squad member is done, the player switches over to the next character, and they can go about their business in the same time period the teammate took. The neat effect is that the game records the action of the first protagonist and the player can take advantage of the havoc he creates to advance in the level or take out unsuspecting bad guys. The same thing happens for the third character.
It creates a layered experience. It reminds a bit of what Insomniac Games did with Ratchet and Clank: A Crack in Time or what Capybara Games did with Super Time Force. It creates a dynamic where players have to think ahead during a level and use each character meaningfully.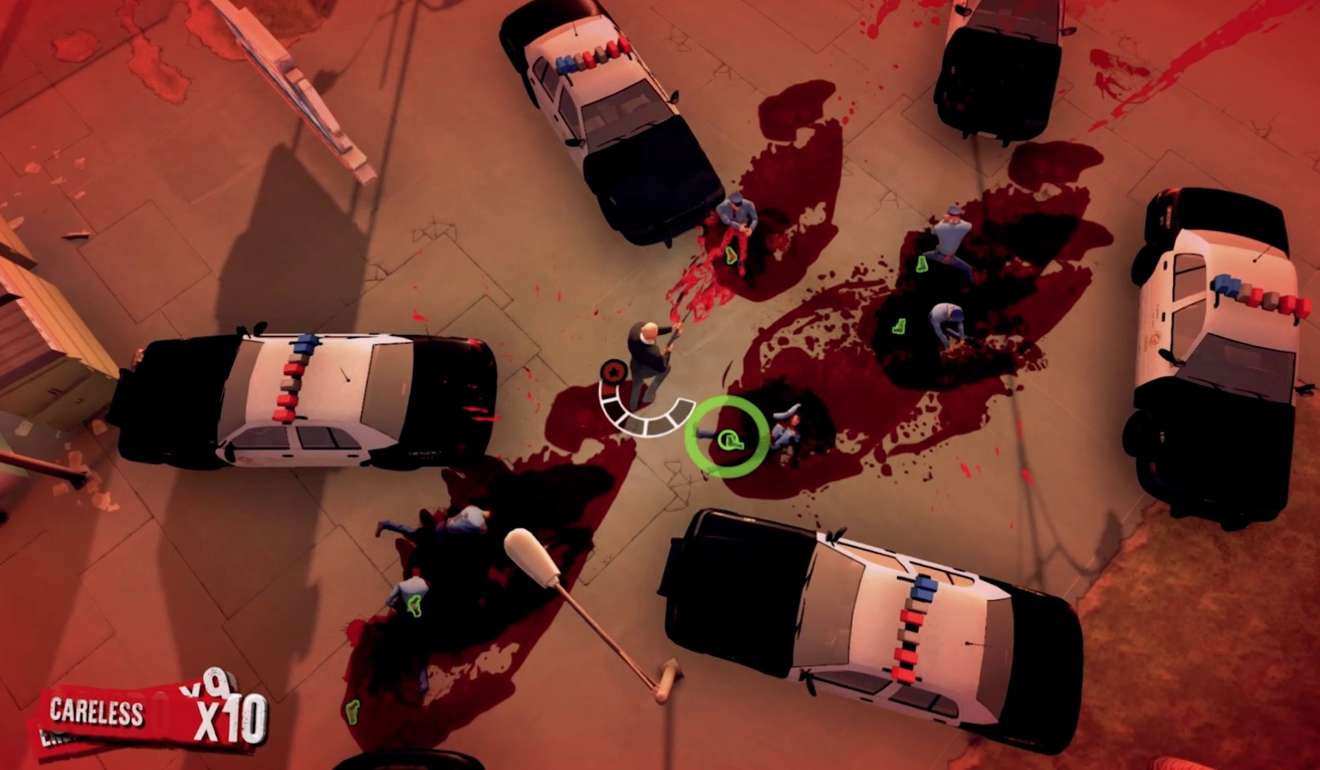 Mr Brown is the strongest guy and can carry bags of money easily. Others such as Mr Pink are good with electronics, and they can crack open a safe or take down an alarm. He can be occupied with opening a door while the other two have to deal with cops raiding the building. Meanwhile, players must pay attention to their ammo and rearm by picking up guns that security guards or cops drop.
Of course, players can power through a level with one character, but if he dies, that protagonist stays dead unless the other teammate during the second turn can kill the cop who killed the first character. If they can do that, the ally can survive.
The gameplay element sets up other tactics. For example, a teammate can go loud and start firing to draw thugs forward, and during the second or third turn, an ally can sweep around and flank them. The game is potentially full of these plans that reward smart play. Expect to see Reservoir Dogs: Bloody Days later this year on PC and Xbox One.