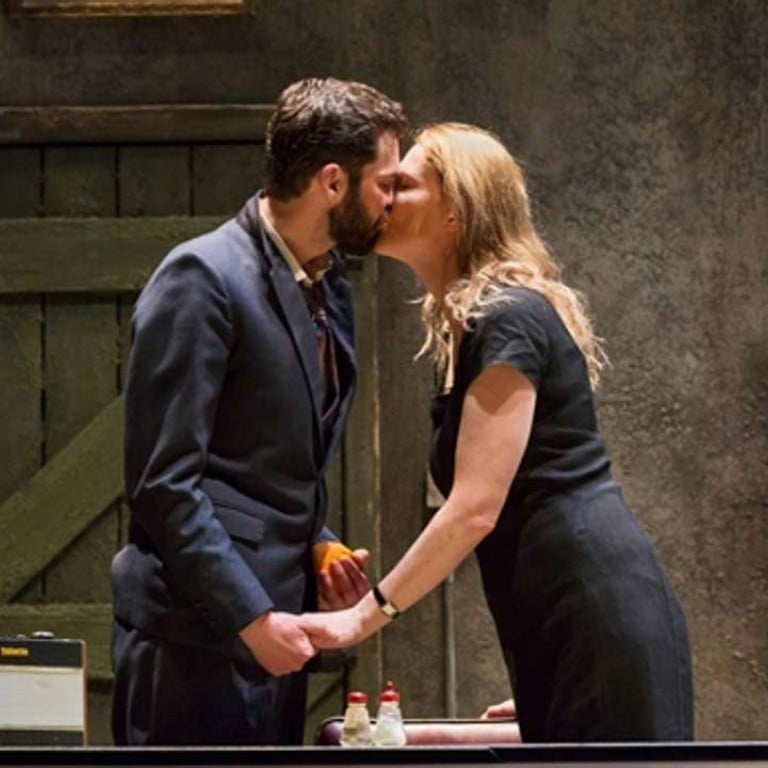 Review: revival of The Beauty Queen of Leenane a winning mix of pathos and black humour
This 20th anniversary production of Martin McDonagh's debut play, fresh from a New York run, features a cracking cast who create genuine emotion in this story of love and last chances in the west of Ireland
In 1996, a play by Martin McDonagh, then a little-known Londoner with Irish parents, opened in Galway. It was called The Beauty Queen of Leenane, it was performed by the Druid Theatre Company and it launched McDonagh's remarkable career. Two years later, it made Broadway history when its director, Garry Hynes, became the first woman to win a Tony in that category; its cast won three more. Now the Druid production, again directed by Hynes, has arrived at the Hong Kong Arts Festival from a 20th-anniversary run in New York.
Anyone in search of twinkling Celtic merriment this St Patrick's weekend won't find it in Leenane. There are (to be sure) laugh-out-loud moments – among his other works, McDonagh wrote and directed In Bruges, a 2008 cinematic gem of the blackest humour – but as the incessant Irish rain falls, you know there aren't going to be any rainbows.
The play's dramatic clues are laid out in the set dominated, as it is, by the portrait of a virgin – Our Lady, baring her lacerated heart. She's not the only one. Maureen (Aisling O'Sullivan), 40, unmarried and yearning, longs to escape from her mother, Mag (played by Marie Mullen, one of Druid's co-founders and winner of a Tony for her 1998 performance as Maureen).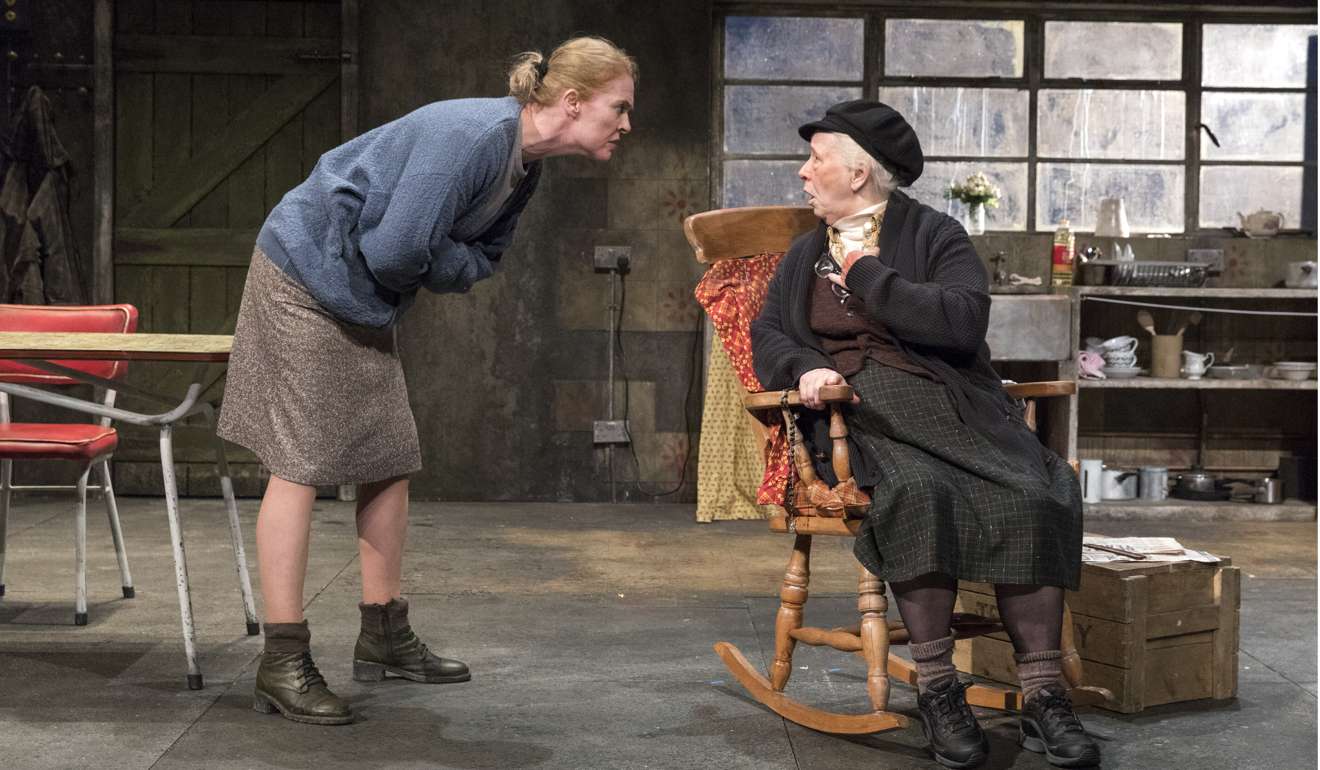 On another wall hang the Kennedy brothers, John F. and Robert, those personifications of America's tragic allure. There's a stove, a sink, a poker, a tea towel: humdrum domestic trimmings that have taken on distinctly sinister qualities by the conclusion. This is the sort of kitchen drama where even classic Irish biscuits – Kimberleys! Mikados! – become instruments of torment.
Twenty years on, the play can seem slightly dated (and possibly was even in 1996, by which time Ireland had firmly turned its face towards Europe). These days, a reference to a priest having a baby by a "Yank" woman sounds positively wholesome. The Arts Festival's programme has a warning about disturbing scenes and it's true, some of the early ones veer alarmingly close to stage-Irish slapstick; the promised violence, in fact, is surprisingly muted.
Also, judging by murmurs overheard on the opening night, the ripe accents and Yoda-like sentence constructions ("Another bit of turf on the fire put") of Ireland's rural west may test the mettle of English speakers; be assured, there are English as well as Chinese surtitles.
There's also a cracking cast, all of whom become increasingly attuned to their roles as the evening goes on.
The jokey nods and winks disappear, and when Pato (Marty Rea), an affable suitor working as a labourer in England, composes a letter to Maureen, there's genuine pathos in his situation. Pato doesn't know what he's dealing with and neither do we until it's too late.
"Who wants to see Ireland on the telly?" asks Pato's nitwit brother, Ray (Aaron Monaghan), at one point. No one gives him a satisfactory answer. But it's certainly worth seeing McDonagh's version of it on stage.
The Beauty Queen of Leenane, Druid Theatre Company, Lyric Theatre, Hong Kong Academy for Performing Arts, until March 19. Reviewed March 16.