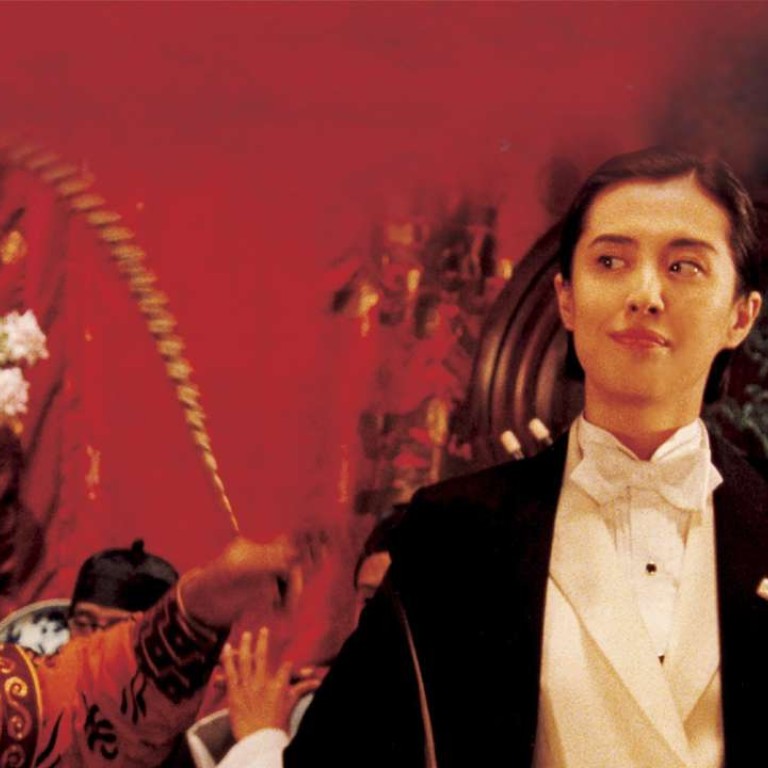 When boys were girls and girls were boys: Hong Kong popular culture's blurring of gender roles celebrated
Canto-pop godfather Roman Tam's peacock feather gown, Anita Mui's androgynous outfits, Yonfen's films and Leslie Cheung's red Manolo Blahniks – M+ show explores sexual ambiguity in Canto-pop and film
It was probably pure chance that an exhibition celebrating gender ambiguity in Hong Kong opened so soon after the chairman of the Equal Opportunities Commission paid homage to the female sex by saying that he expected his daughter, not his son, to look after him in his old age, and that women were better at housework.
But whether kismet or karma, it adds piquancy to the M+ show, which has opened to coincide with Art Basel Hong Kong.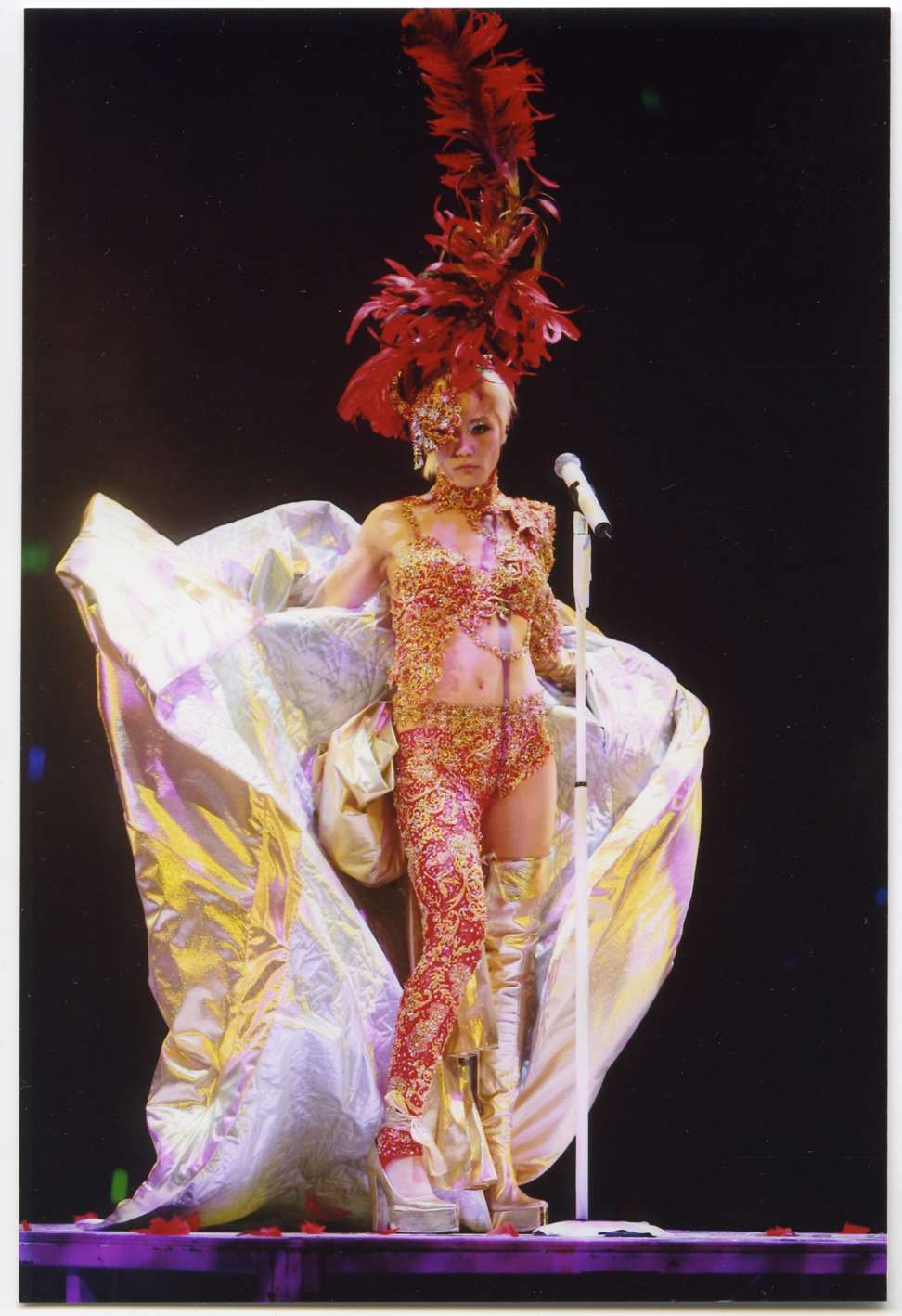 "When even our EOC chairman promotes gender stereotypes in 2017, when Hong Kong society still insists there can be no blurring between men and women, we have to do more to point out the blurriness," says Chow Yiu-fai, an adviser to the curators of the Ambiguously Yours exhibition and a well-known Canto-pop lyricist.
The exhibition is the first by M+ to focus on Hong Kong popular culture and there couldn't have been a cheekier response to the comments made on International Women's Day by the gaffe-prone Alfred Chan Cheung-ming: it is all about boys acting like girls, girls acting like boys and just how much the public love it.
The first section in the M+ Pavilion exhibition is devoted to some memorably camp concert costumes, starting with the spectacular peacock feather gown worn by the late singer Roman Tam (or Lo Man) during his 1996 farewell concert.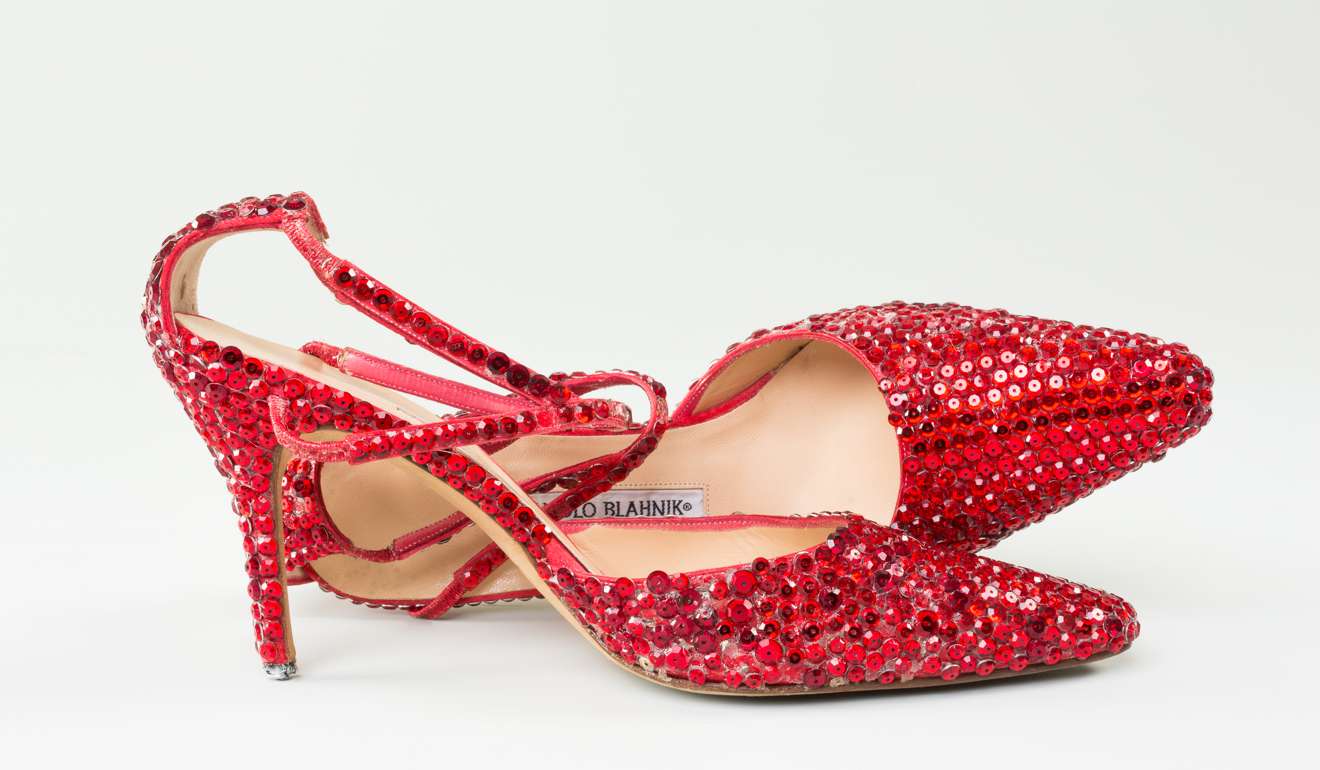 Nobody in the history of Canto-pop has been more outrageous than Tam, as numerous album covers and photographs in the exhibition attest. Born in 1946, he was older than later gender benders such as Leslie Cheung Kwok-wing and Anita Mui Yim-fong and a master at using television as a medium to promote his larger-than-life stage personality. His 1980s music videos for In the Laser Light and Persian Cat out-glammed the glam rock artists of 1970s Britain – and there was definitely more sashaying too.
Another highlight is the pair of red Manolo Blahnik stilettos that Leslie Cheung Kwok-wing donned when he sang Red, wearing red lipstick, during his 1996-97 series of concerts.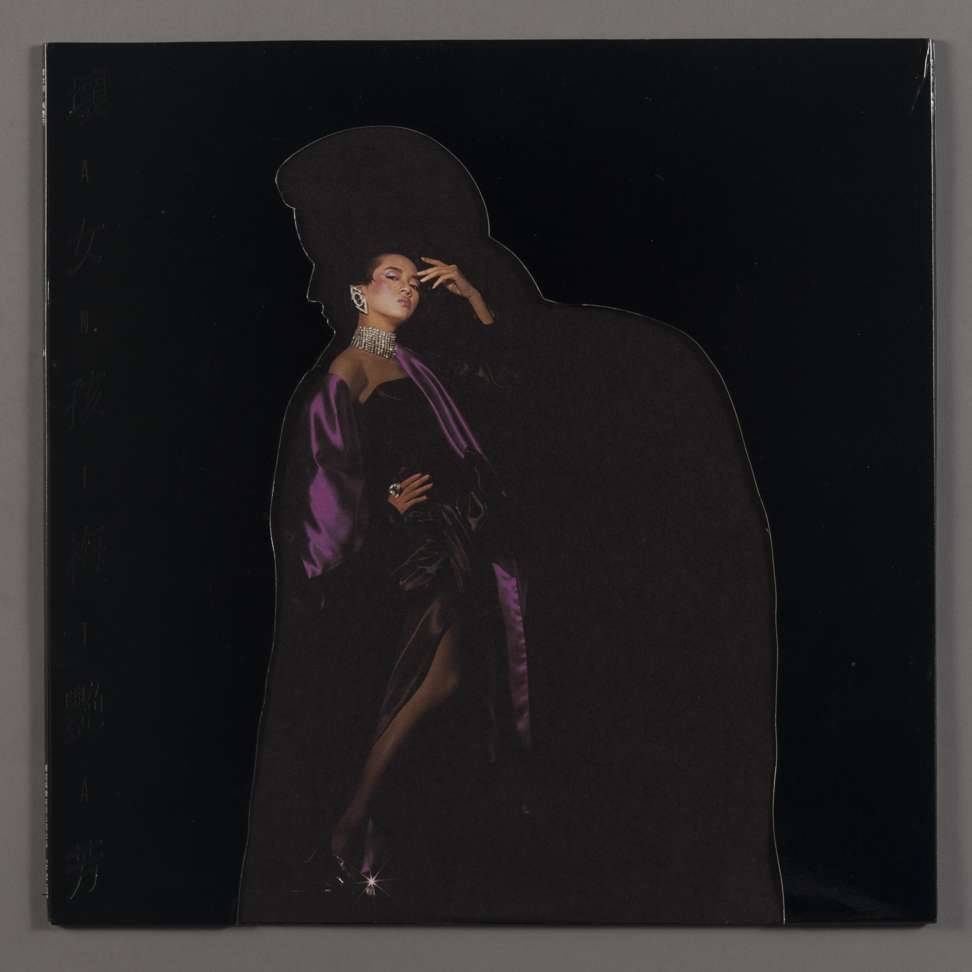 These are on loan to the exhibition from Nansun Shi Nan-sheng, a friend of Cheung's who received the high heels as a gift from the singer. "Apparently Cheung bought the stilettos and dyed them red - they were white originally," says Tina Pang Yee-wan, the Hong Kong visual culture curator at M+.
The concert appearances of Tam and Cheung, at least after Cheung's star status became unassailable, could be interpreted as defiant shows of their own sexuality. The exhibition also includes explicitly gay content, such as screen shots from director Yonfan's Bishonen (1998), a film about the tortuous, beautifully shot relationship between a gay hustler, played by Stephen Fung Tak-lun, and a uniformed policeman, played by Daniel Wu Yin-cho. There are also excerpts from Wong Kar-wai's Happy Together (1997), starring Cheung and Tony Leung Chiu-wai and He's a Woman, She's a Man (1994), another film with Cheung in the lead.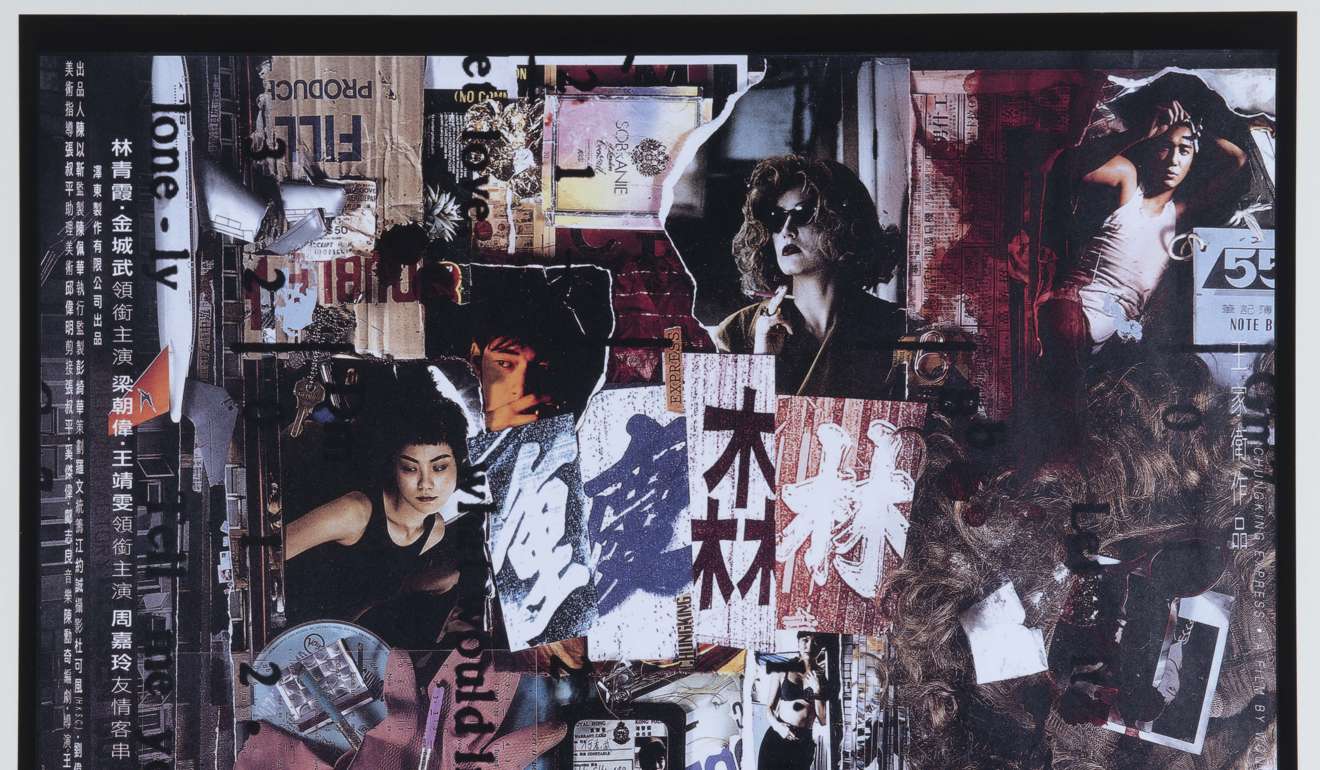 But this is a show about gender fluidity in mass media rather than LGBT identity per se. In Mui's case, the over-the-top, flamboyant gowns that she wore in concerts and her androgynous outfits – sunglasses and men's suits – were part of a carefully cultivated image that thrived on change and keeping it fresh for the audience. Her record company marketed her as the "ever-changing Mui Yim-fong".
"Creativity needs ambivalence to survive. Reiteration of mainstream values and beliefs is boring and not interesting to creative people," Chow says.
Androgyny has been a fashion fixture since the 1980s, as shown by a large display of City Magazine covers and portraits of pop stars such as Andy Lau Tak-wah and Sandy Lam Yik-lin.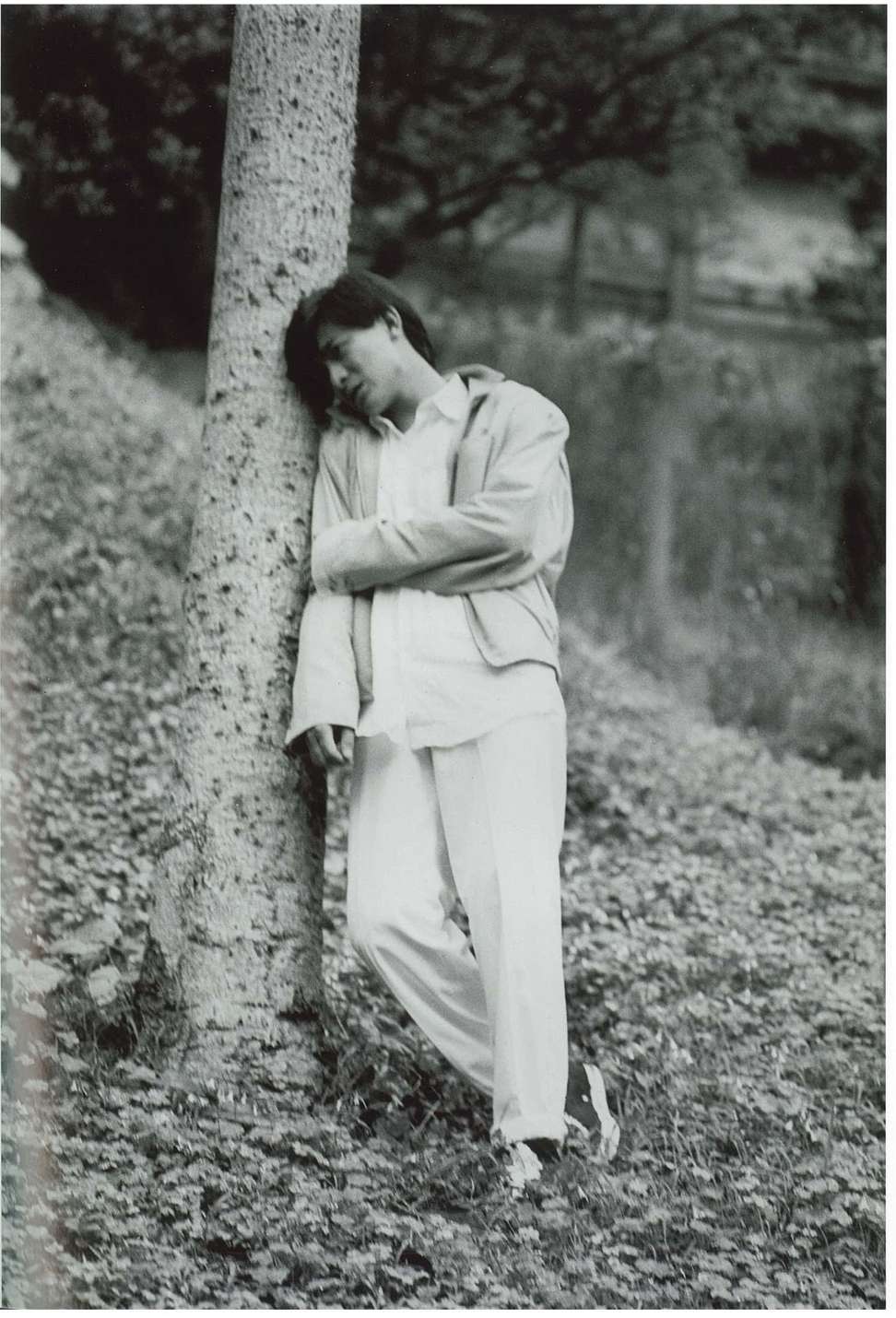 Pang says the commercial success of Hong Kong pop music, television and films in the 1980s and 1990s allowed more room for experimentation. "It also meant the industries had lots of resources and absorbed a lot of intellectuals, like poets and writers, who developed content that was very substantial in nature," she says.
The link with commerce did mean that nobody ever dared go too far. In He's a Woman, She's a Man, Cheung played a straight man who was distressed to find that he was falling in love with another man, only to find out that the character, played by Anita Yuen Wing-yee, was in fact a woman. Problem solved.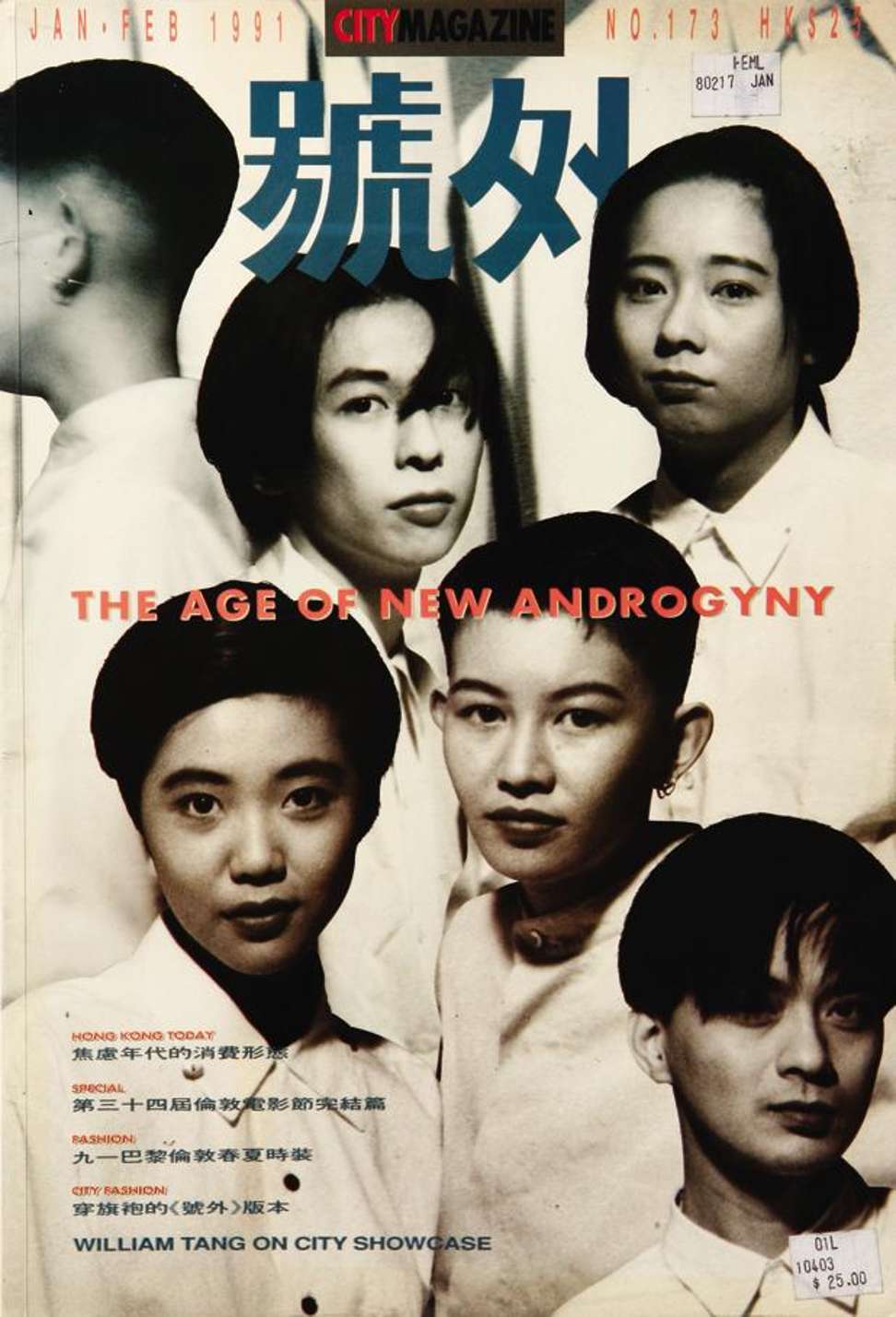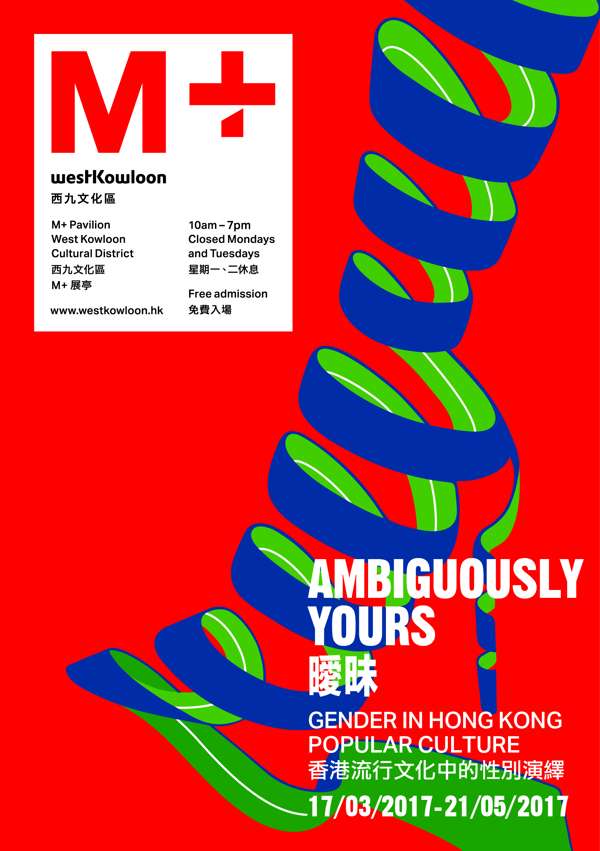 "Market-oriented content tends to show bits that are transgressive and then continue to build stereotypes. There will always be this kind of tension. But people can read between the lines, as long as they have the visual literacy," says Chow.
The exhibition by Hong Kong's future museum of visual culture is limited by the fact that the content has to be visual. The only sound in the exhibition space is from the film excerpts and not from the music of Tam, Cheung or Mui. So Chow installed speakers near the exhibition entrance that play recordings of his own, Canto-pop-inspired sound art. There is also a series of film screenings in April to accompany the exhibition. For details, visit
www.westkowloon.hk/mplusscreenings
.
Ambiguously Yours: Gender in Hong Kong Popular Culture, M+ Pavilion, West Kowloon Cultural District, Wed-Sun, 11am-6pm. Until May 21