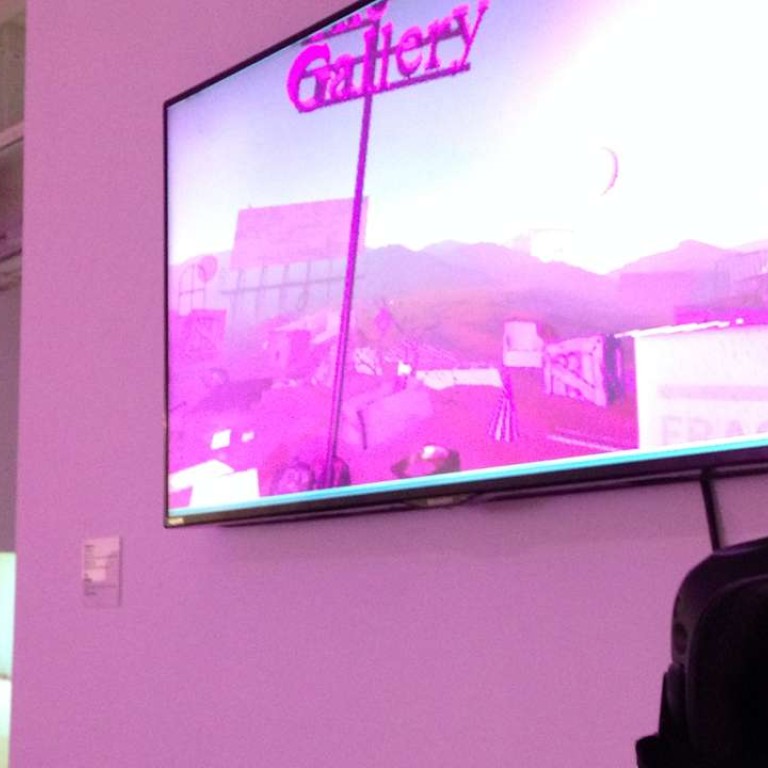 Hong Kong art show contrasting world wide web and China's web asks some big questions it doesn't really answer
Curiously named .com/.cn exhibition, a collaboration between Hong Kong's K11 Art Foundation and New York's MoMA PS1, offers sharp and humorous commentary on a hot topic, but demands too much of its audience
The oddly named ".com/.cn" makes sense when you realise that it is an exhibition that contrasts the world wide web and China's web.
Launched in time for Art Basel week, the latest project by Adrian Cheng Chi-kong to focus on Chinese and Western artists' relationship with the internet, boasts the curatorial firepower of Klaus Biesenbach and Peter Eleey from MoMA PS1, the contemporary affiliate of The Museum of Modern Art in New York.
In March 2016, Cheng's K11 Art Foundation partnered with the Serpentine Gallery in London to present
Hack Space
, an exhibition that explored open-source technology and the breaking down of business hierarchies, and his K11 art museum in Shanghai opened a new show last week called
After Us
, a collaboration with the New Museum in New York that focuses on how we all have "stand-ins" in the form of our internet personas.
All three have provided opportunities for major Western institutions to work with a large number of mainland Chinese artists in a meaningful way.
For ".com/.cn", Biesenbach and Eleey have paid numerous visits to artists' studios in China and they say they have plans either to acquire or exhibit some of those artists' works in the future.
A worthy exercise, certainly, but as an exhibition, ".com/.cn" is hard work for the audience. There is a fair amount of video with low production values to get through and the curators seem overly reticent about providing clues to how artistic practices differ within the show's context.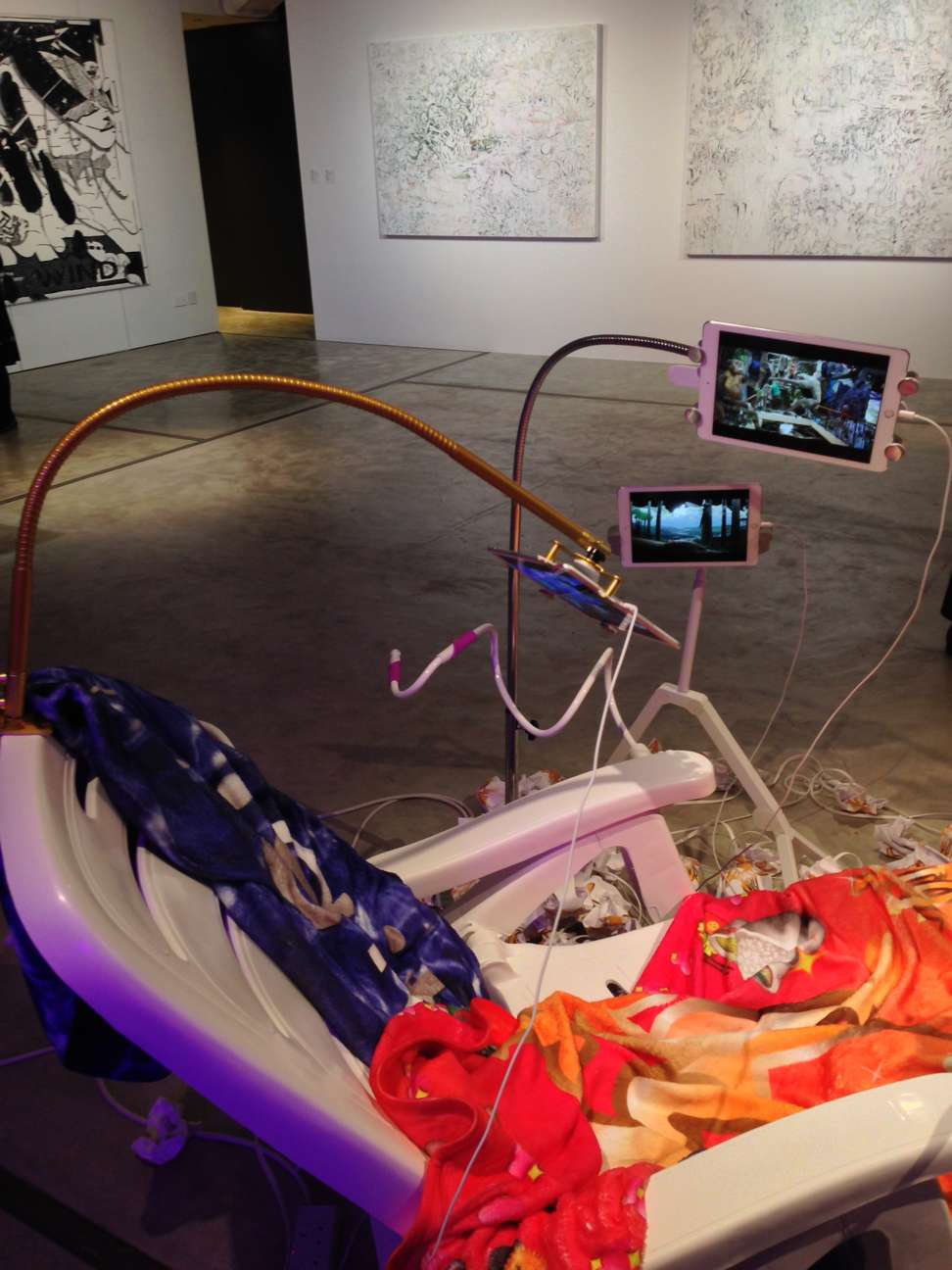 The premise is both fascinating and bold: do Chinese artists have a very different relationship with the internet given how many websites are blocked by their government, and does their work challenge the largely Western impression that the world wide web is a uniform, seamlessly connected space?
Miao Ying's Landscape.gif (2013) is, according to Eleey, the most "literal" attempt to answer that question. It is an installation featuring a reclining chair draped with blankets covered in symbols representing fortune and fulfilment and slogans such as "immigrate to the USA". It is surrounded by numerous mobile devices showing inane animal videos that are held in place by mounts sourced from Taobao. It is both a humorous and poignant reflection on the contradictory nature of China's heavily guarded internet space.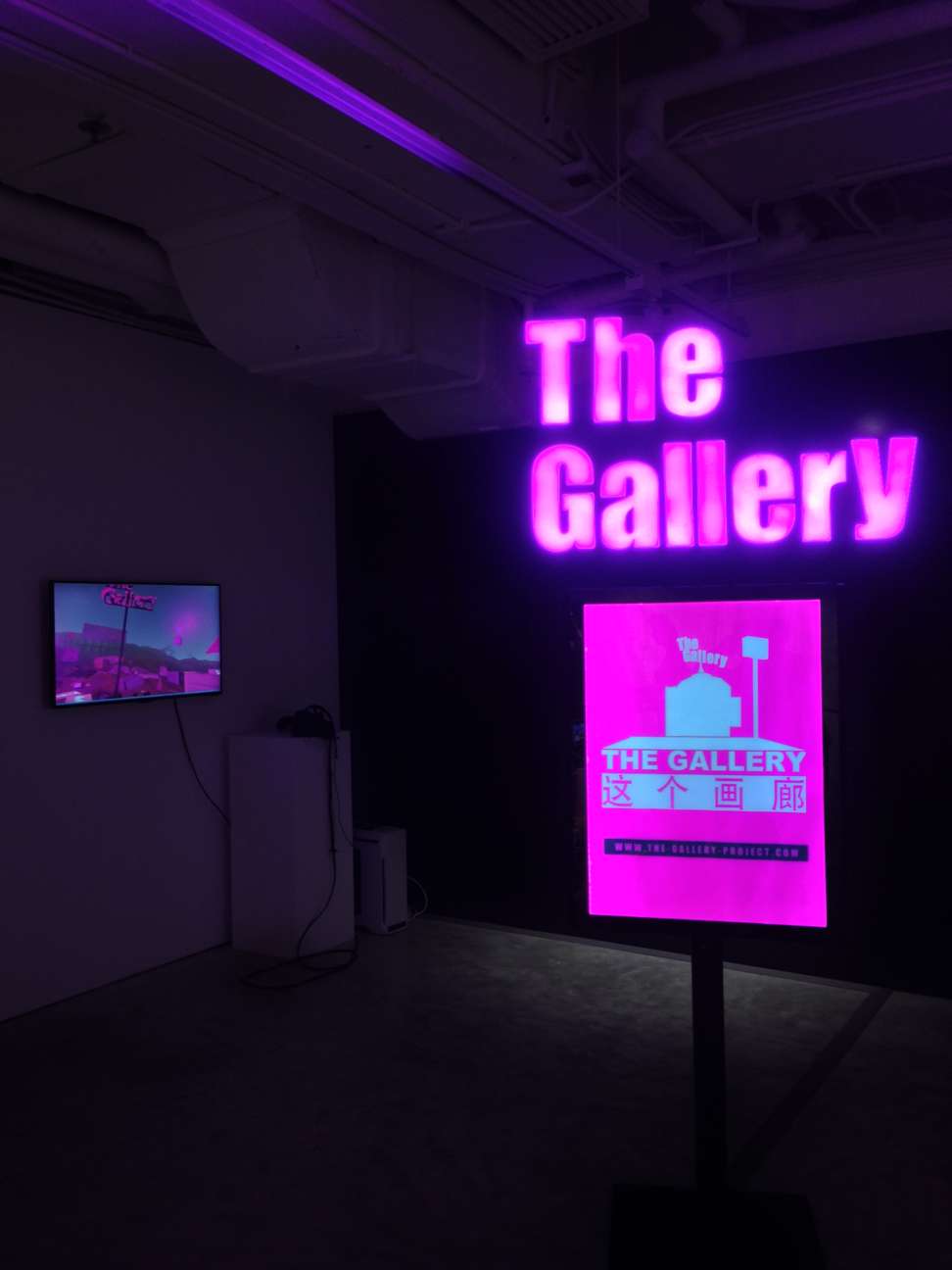 Western artists in the show also challenge the ability of the internet to unite worlds.
Oliver Payne has painted an oval-shaped picture of a corner of the MoMA PS1 building for the K11 exhibition space while another, representing the room in Hong Kong, is currently on view in New York. These totally useless "analogue" portals can be read as a comment on how accessibility isn't always a given on the internet, especially when shown in close proximity to Chinese censors.
Lin Ke's Fly (2016) is a video of the artist sitting in front of the camera and using a computer mouse to interact with the cursor that is visible on the screen.
The work stems from Lin's fascination with the concept of a computer as artist's studio and, in itself, says little about the .com and .cn divide. But what he told Biesenbach is more than relevant to the exhibition's theme. "I mentioned to Lin that I found his work very hermetic. He said, 'Ha, you Westerners think you are looking outward on social media when in fact you are only looking for views similar or friendly to yours.' In his view, Chinese internet users are more likely to go online to widen their views," says Biesenbach.
Visitors would doubtless benefit from more "footnotes" like this. As it is, "com/.cn" is an interesting survey of the works of 15 artists but doesn't go very far in answering the question it poses. It is meant to be part of an ongoing research project. Perhaps a ".com/.cn 2.0" will make it all a bit clearer.
.com/.cn, K11 Art Foundation Pop-up Space,G/F, Cosco Tower, 33 Wing Lok Street, Sheung Wan, 10am-6pm daily. Until April 30