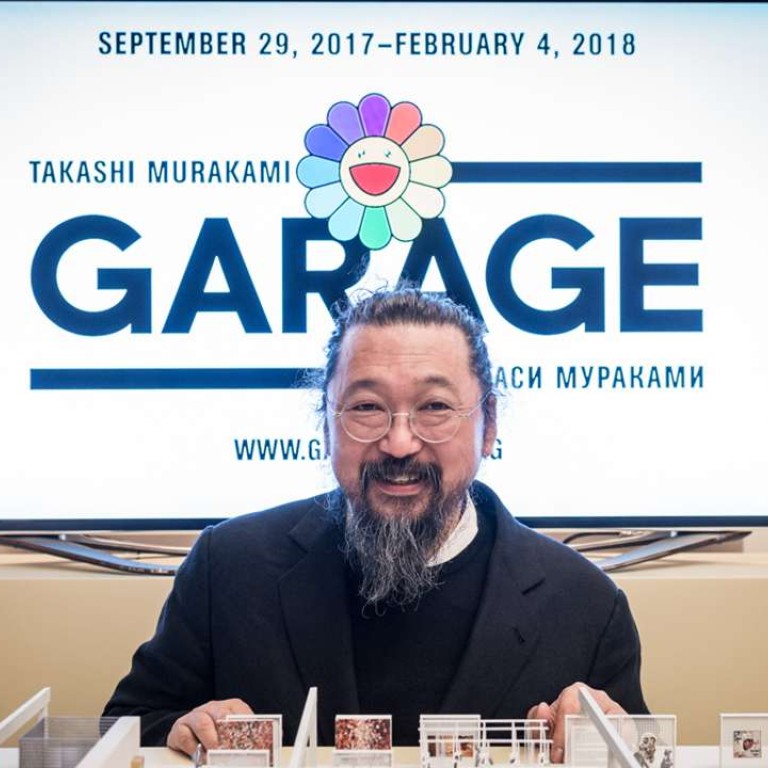 Takashi Murakami, recently at Art Basel Hong Kong, talks about his major upcoming retrospective in Moscow
The artist will use exhibition in Russia this autumn to show the connections between his 'superflat' work and classical Japanese art
The world portrayed by Takashi Murakami is so culturally specific and bewildering that the artist says he finds it quite odd his art seems more popular outside his country than in.
"I am very surprised that when I research my Instagram to see which city responds to my posts the most, number one is New York, number two is Los Angeles, number three is London, number four is Hong Kong and number five is Seoul. Why no Japan? That is my big question," he said last month in Hong Kong.
The Japanese artist was in town during Art Basel week to promote his upcoming exhibition at Moscow's Garage Museum of Contemporary Art. The first Murakami retrospective in Russia will open in September and it is the latest, and probably most extensive, international museum show to put the artist-cum-art historian in context.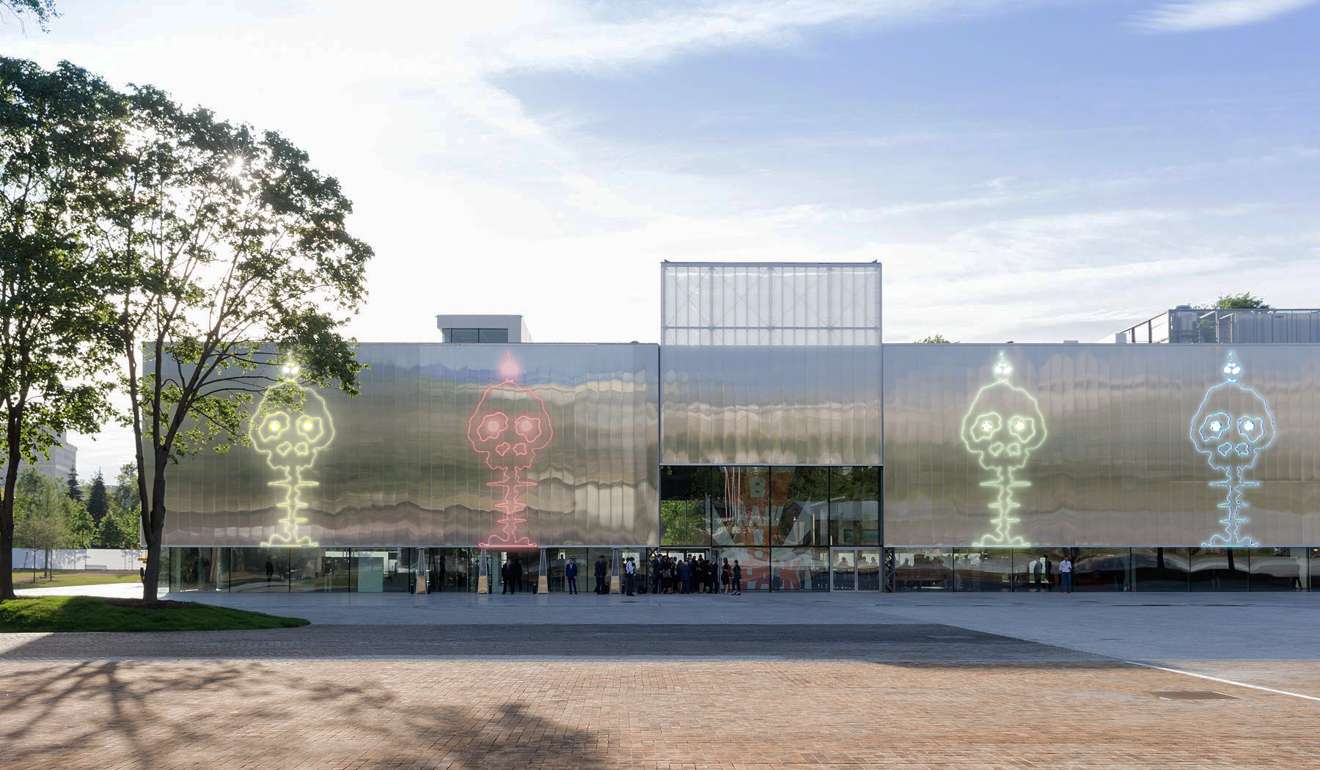 The 55-year-old takes a proactive approach to helping others comprehend his art, which, he says, requires some understanding of Japanese history and the country's bizarre, contemporary subcultures. In 2000, he coined the term "superflat" to describe the kind of art, inspired by anime, manga and pop culture, that he is best known for. Also that year, he curated a touring exhibition in the US to promote the genre.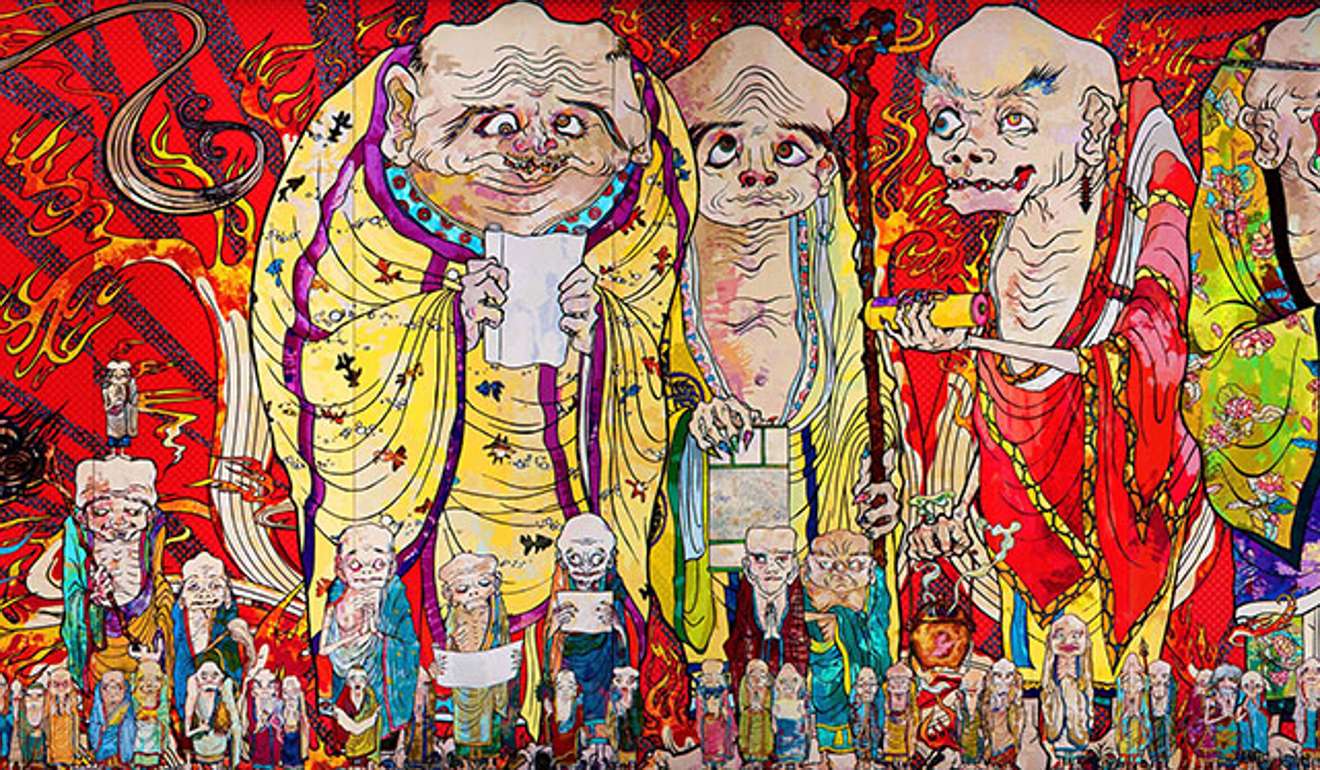 Armed with a doctorate in traditional Japanese painting, he also refers to historical influences in works such as the monumental The 500 Arhats (2012), a 100-metre long scroll he and his team executed after the Fukushima earthquake and tsunami.
The Garage exhibition reaches back as far as 1992 with Sea Breeze, a conceptual installation of lights, though that isn't the oldest work on show. There will be around 170 historic Japanese prints and paintings on loan from the Pushkin Museum of Fine Art, home to Russia's oldest and largest Japanese art collection, that Murakami has helped select to highlight the unbroken lineage between his works and classical Japanese art.
Murakami fought against the passive nostalgia that was popular when he was an art student in the 1980s. When Japan was revelling in an economic bubble that made the country enormously wealthy, artists were painting nice, calm, nostalgic motifs as if they were practising ikebana (flower arrangement), he said. "At that time it was popular to paint nice farms, nice landscapes. But I was young and I wanted to do more exciting things and escape from this world," he explained. To the young Murakami, that meant the world of comic books, or anime.
He didn't manage a career as a comic book writer, as he originally intended, but his studio in Nakano Broadway, Tokyo's geek capital, is a shrine devoted to the making of paintings, sculptures and films inspired by manga and strange aspects of Japanese popular culture, such as the ubiquity of extremely violent and sexual content. He even named his production and gallery business Kaikai Kiki, a play on the word kikai, which means weird.
He had gone from rebelling against tradition to honouring it as he got older as he had come to appreciate the links between the present and the past.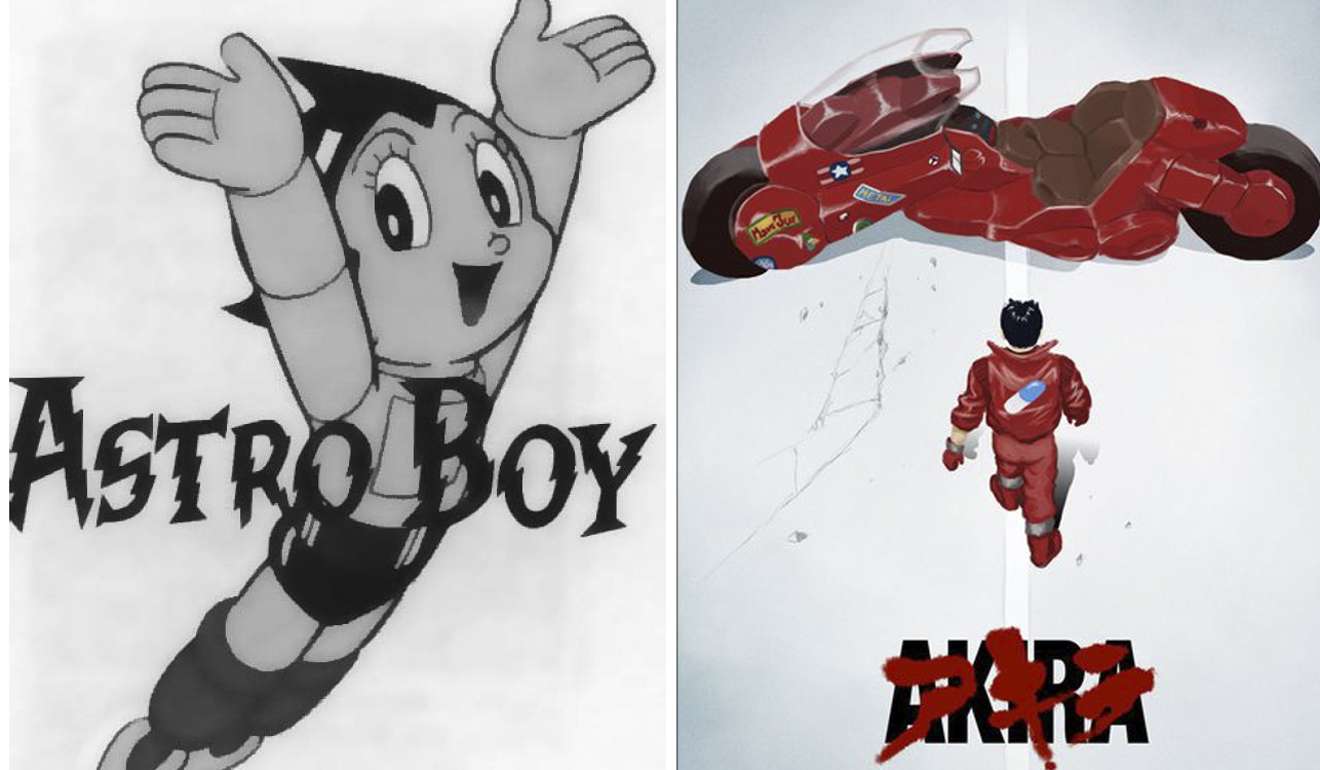 "Understanding the atomic bomb's place in Japanese history is part of understanding popular culture. For example, the famous manga Astro Boy and Akira both refer to the image of the atom bomb. Why do we keep referring to the atom bomb? Again and again, the animations, the movies, the comic books in our culture remind us of it – and also Fukushima," he said. He is going to cover the facade of Garage Museum in mushroom clouds, as a nod to what may appear to outsiders as a form of collective self-flagellation.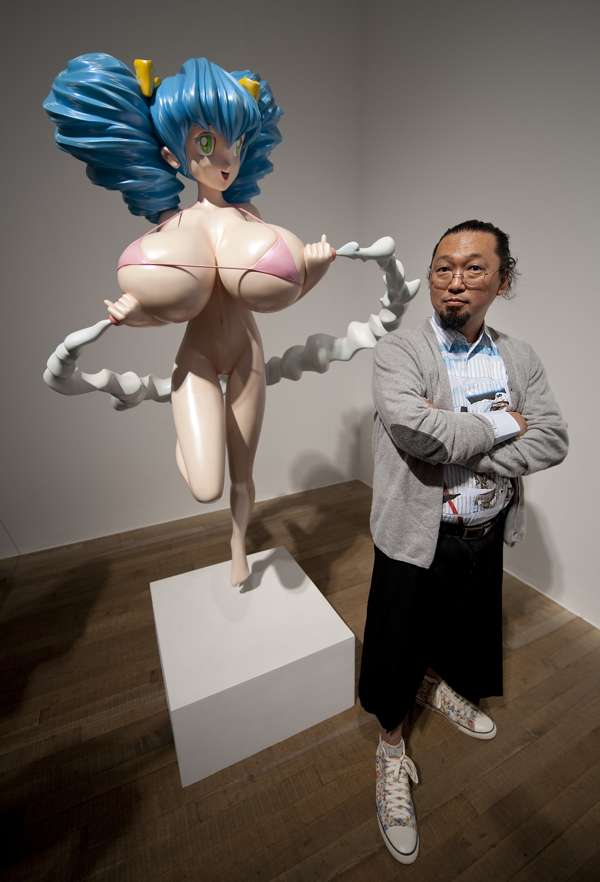 He is also fascinated by what he calls the "creepy" aspect of Japanese culture. Sometimes, he responds by making equally creepy artwork, such as Hiropon (1997), a sculpture of a manga-style woman with grotesquely large breasts skipping over a rope formed by the milk streaming out of her nipples, or My Lonesome Cowboy (1998), a sculpture of a naked young man swirling his ejaculate like a lasso over his head. Sometimes, it's more oblique: a panel full of friendly looking flowers with smiley faces, for example. Don't be fooled by the smile, he said.
"After the second world war, we have nothing to say so we can only smile and try and keep any communication positive. I have just seen in a newspaper a picture of Prime Minister [Shinzo] Abe smiling. When Abe went to see Donald Trump, he was also smiling. But as with Hello Kitty, the prime minister smiling is cute but also a little bit creepy," he said.
Visitors to the Moscow exhibition will be able to witness his distinct brand of "creepy geekiness" in the making. A team from his " factory" in Tokyo – so-called because of the huge number of assistants employed to make the art he envisions – will be making new works on site and the public can watch the processes through glass.
Takashi Murakami, Garage Museum of Contemporary Art, 9/32 Krymsky Val, Moscow, Russia, Sep 29, to Feb 4.
This article appeared in the South China Morning Post print edition as: An artistic vision better understood from a distance