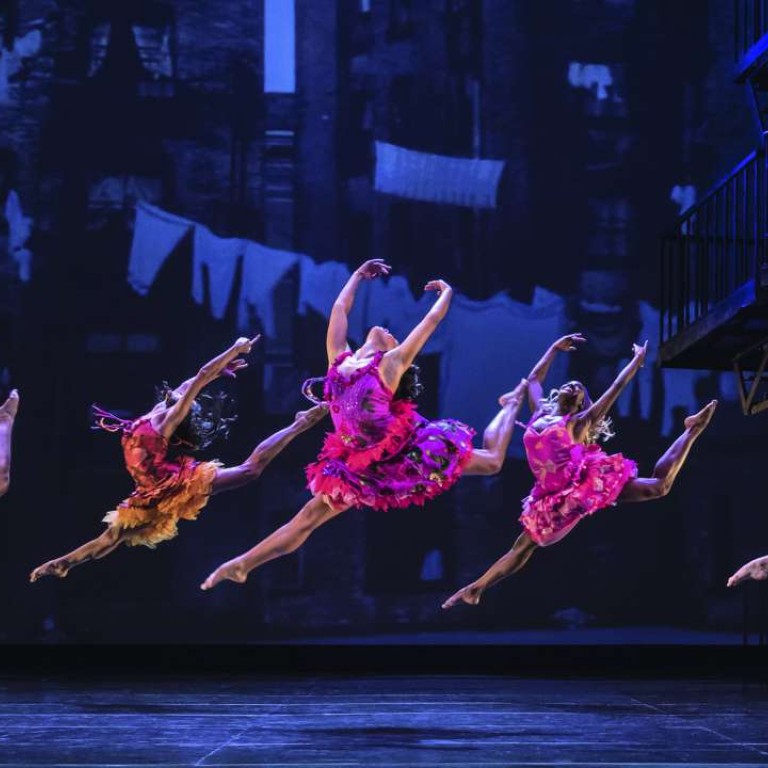 As classic musical West Side Story heads to Hong Kong, director and choreographer explain its contemporary relevance
Sixty years after its Broadway debut, this controversial show about the tension between delinquent locals and newcomers still resonates, says director Eric Rolland, while choreographer Joey McKneely describes how it changed dance theatre
"Back where ya came from," spits a young blonde Jet to a Shark, the rival Puerto Rican gang.
It is a line from the musical West Side Story, yet it sounds strangely familiar – a racist slogan of far-right politicians and their supporters, and part of the nationalist rhetoric sweeping Europe and the US.
Now on a 15-month global tour – including stops in Dubai, Istanbul, Paris and Berlin before arriving in Hong Kong in May – this classic musical with stunning choreography from Jerome Robbins reminds us that in the 60 years since the work was written, the world has not moved on much.
West Side Story, based on the book by Arthur Laurents, is a modern adaption of Shakespeare's Romeo and Juliet that tells the tale of an innocent love caught between two warring gangs – the operative word being "warring".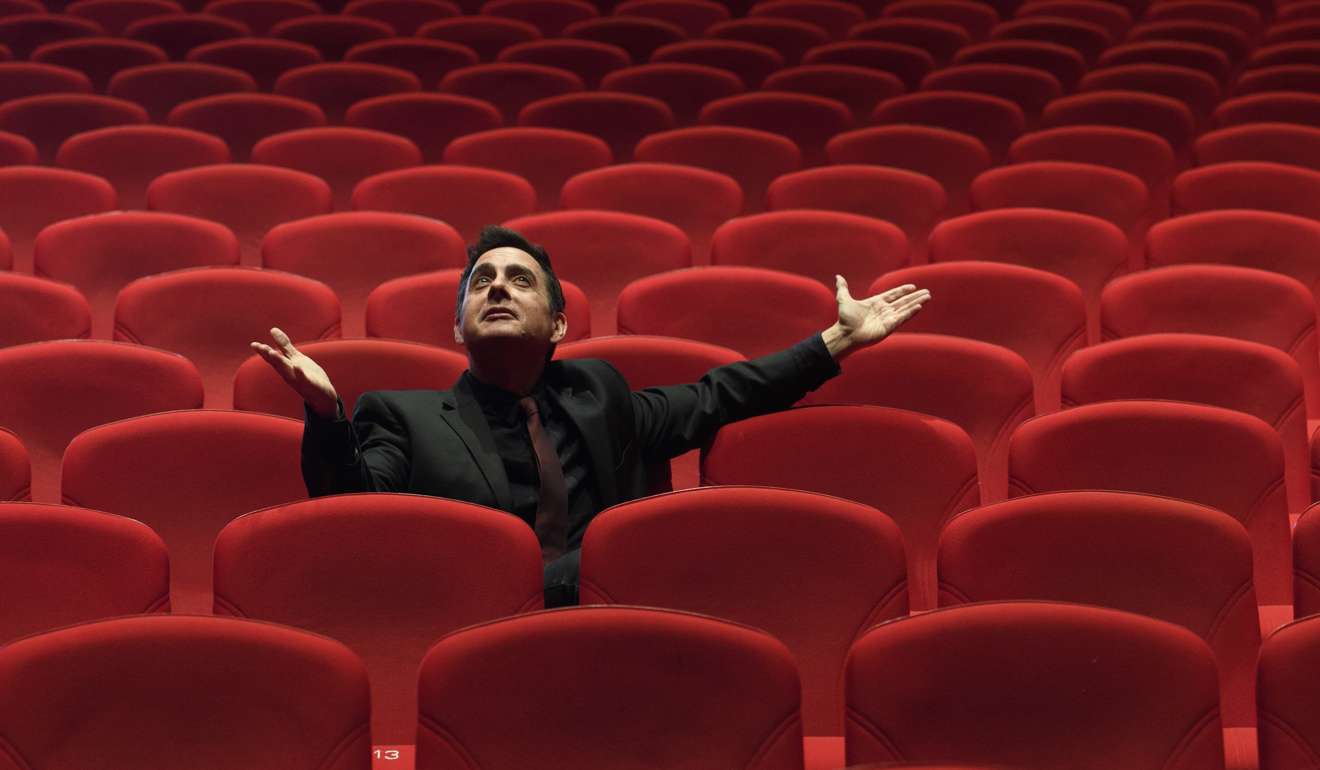 "The musical was originally conceived to take place in the Lower East side [of Manhattan] between Italians and Jews," says resident director Eric Rolland, who also plays the role of social worker Glad Hand.
"As it developed and as we moved into the '50s with the making of Puerto Rico as United States territory, there was a huge influx of Puerto Ricans into the West Side in northern Manhattan. That shook things up a lot," Rolland says.
The piece called America out on racism and discrimination at a time when segregation was still legal in many parts of the country.
Told from perspectives of delinquent locals and new immigrants, West Side Story depicts the very issues – street gangs, violence against women, poverty, gun violence – that plagued the nation then and still do. It was such a controversial musical that the original creative team staged the show amid fierce objection.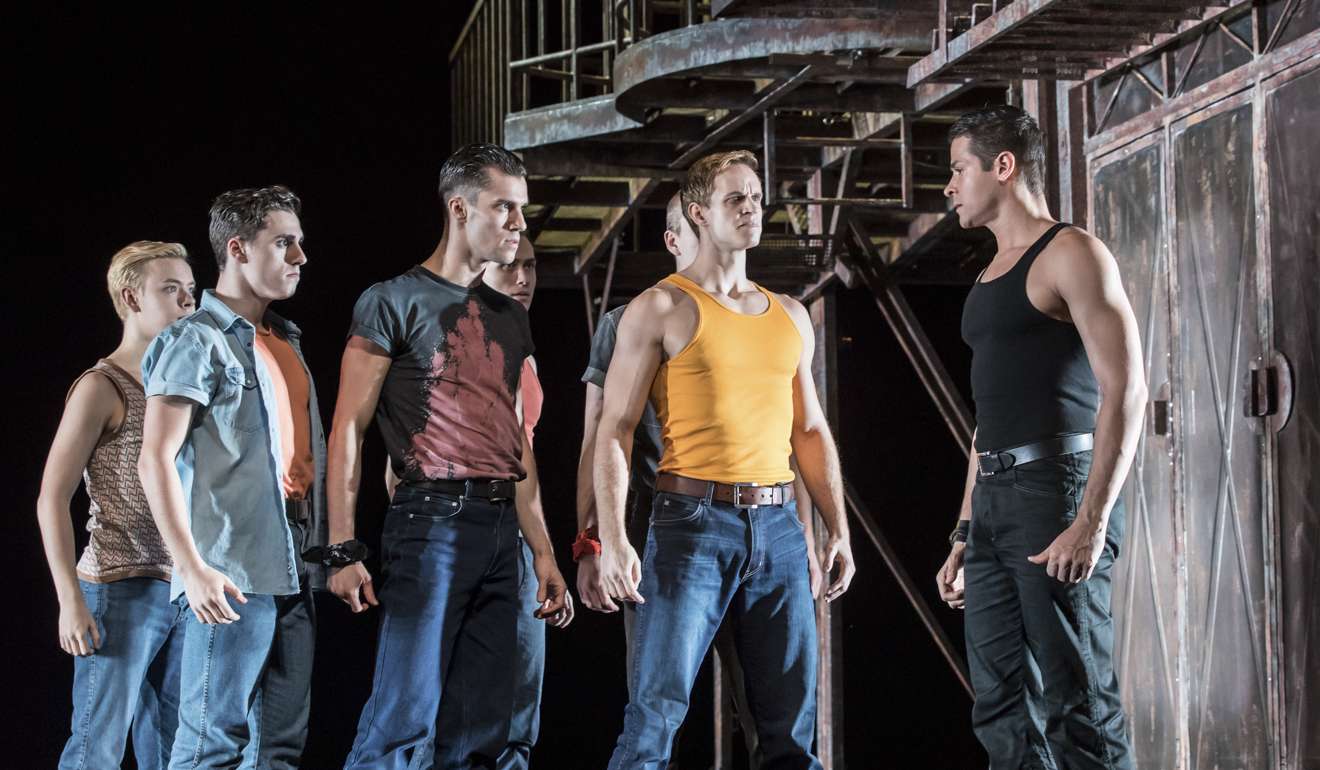 "Everyone told us to stop," recalled composer and conductor Leonard Bernstein, in the biography of original stage director Harold Prince. "They all said it was suicidal. I don't know how many people begged me not to waste my time on something that could not possibly succeed … A show that's so filled with hatefulness and ugliness?"
The show eventually premiered on Broadway in 1957, and though it lost the Tony Award for best musical to the more cheery The Music Man that year, it went on to become a timeless classic.
West Side Story has all the essential elements of a successful musical – extraordinary choreography, a beautiful score by Bernstein, clever lyrics by Stephen Sondheim and a compelling plot that revolves around the conflict between the white Jets and the Sharks. What starts out as harmless and even comical jests – tripping a rival gang member up, kicking another in the butt – soon takes an ugly turn and culminates in murder.
The political commentary adds an extra dimension to what is already a solid piece of entertainment.
"People can certainly relate to the issues in Wicked or Mary Poppins. But they are primarily entertainment. I think West Side Story goes beyond that in really speaking to visceral, common experiences for everybody," says Rolland.
For Rolland, whose experience was in TV shows and Shakespeare plays, the key to the musical is to honour its tradition while keeping it current: "The choreography and staging are as important to this piece as the book and the music. They really all go hand in hand and are intertwined in that regard."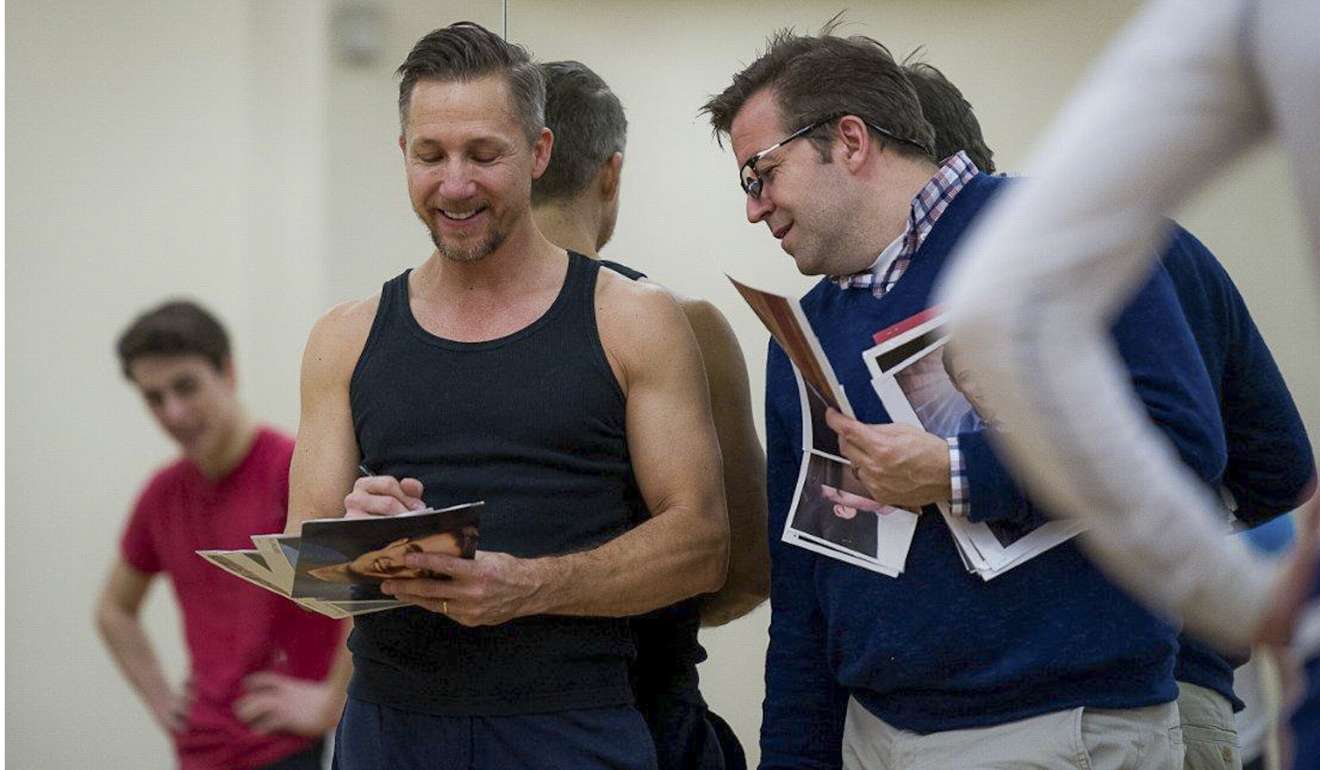 Choreographer Joey McKneely is uniquely qualified to perform this task. A protégé of the original choreographer Jerome Robbins, McKneely learned all the moves from the legendary dancer himself.
As a young performer in Robbins' Broadway show in 1989, McKneely rehearsed with him for six months (usually most musical rehearsals take only four weeks) to learn the exacting choreography.
"It felt like going to a college course with a master of musical theatre. Learning all of his production numbers and his choreography from all of his Broadway shows was really a lesson in how choreography can translate character and plot," says McKneely.
Perhaps the only thing that's more fascinating than the story is how it's told. West Side Story, and Robbins' choreography in particular, is credited for changing the way we think about how movement can contribute to storytelling.
"[The dance] comes from the character first. For a lot of modern choreographers, their choreography is indistinguishable from show to show. You see their style. With Jerome Robbins, that choreography can only be on that character in that musical," says McKneely.
"With Jerome Robbins, it's always a dialogue. The most specific one is Riff, the leader of the Jets. Something as simple as … a snap of his fingers. The way he communicates to his other gang members is through that snap."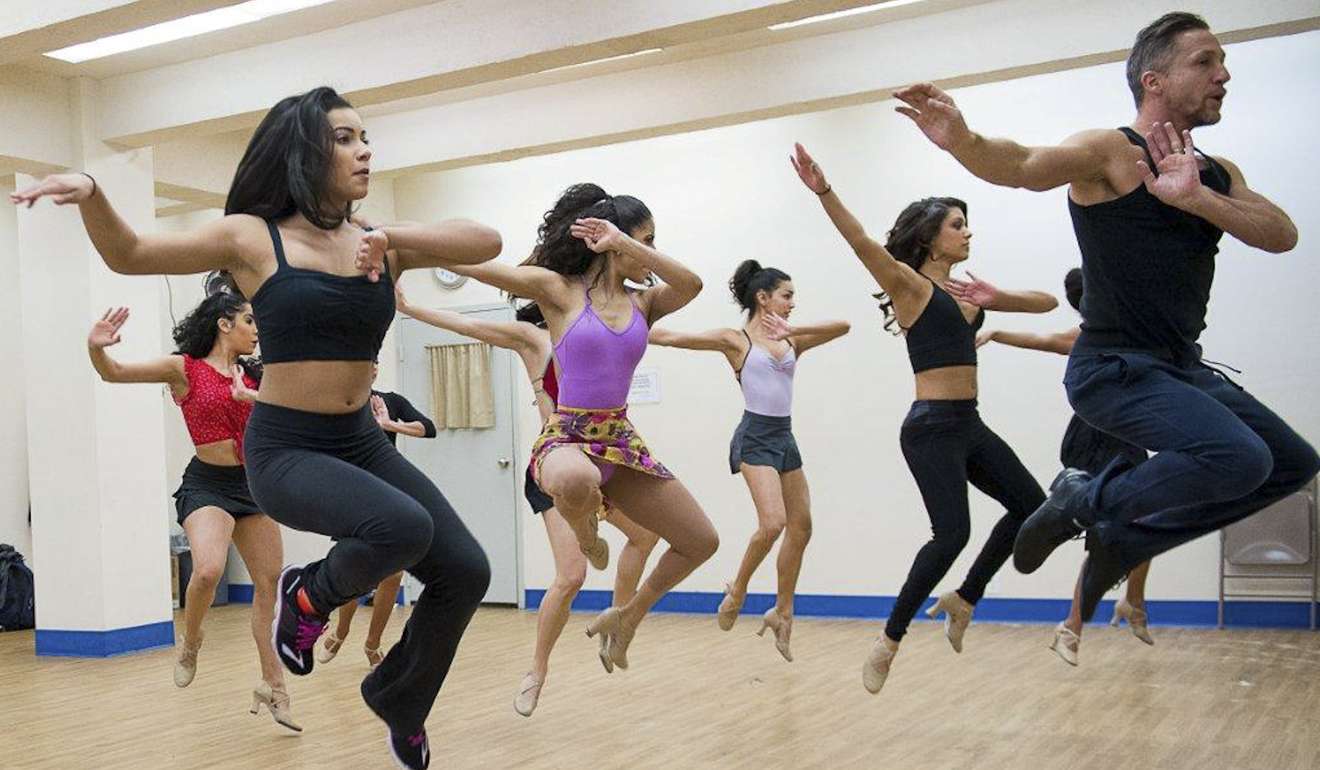 From the beginning, the prologue sets the scene using simply dance. But the message, communicated in depth, is loud and clear. The Jets feel threatened by the Sharks, whom they consider unwanted intruders.
Another scene paints the immigrant experience in vivid detail. With bold gestures, high kicks, rapid footwork and some loud whistling, Anita, played by Keely Beirne, and her friends dance and sing out their hopes for the American Dream. The lively banter between the women and men in the previous scene speaks amply about the complex interplay between their hopes of assimilating into a new culture and cultivating a brighter future, and the reality of the rejection they feel.
McKneely went on to direct several productions of West Side Story, including the 2009 Broadway revival, where he worked with author Laurents.
"Arthur gave me an insight into the characters and a deeper understanding about what motivated them," says McKneely. "At this point, I can say I really understand West Side Story more than just about anybody else."
Guided by two masters of American theatre, McKneely took what he has learned to form his own unique approach – bringing out the fullest emotions of the performers.
"You can do all the steps but they become meaningless unless it's derived from a level of emotional intensity. And that's most challenging because young dancers can be very shy and not willing to express themselves," says McKneely.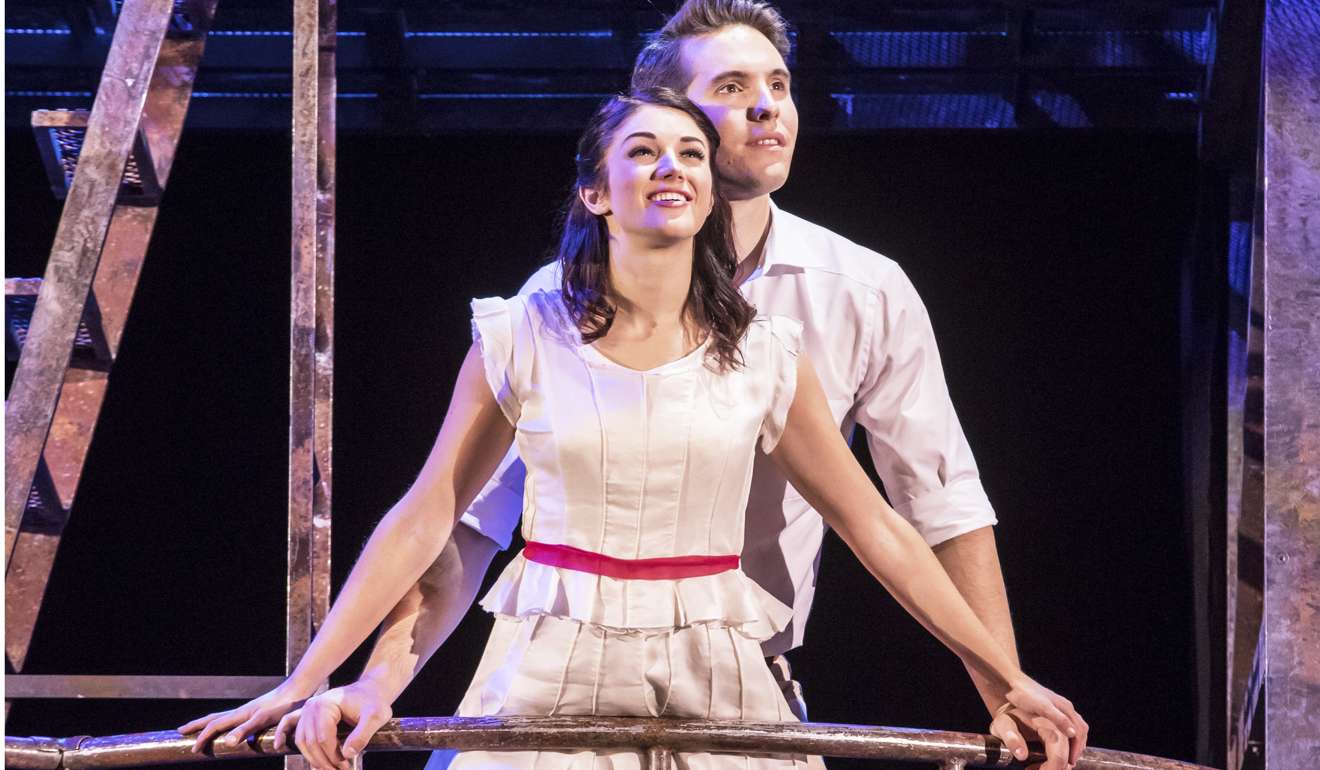 The demanding choreography and complicated dance sequences require dancers with a strong foundation in ballet. However, contrary to what McKneely expects from them, most ballet dancers are taught not to feel. So it was up to McKneely and the director to help the young performers draw out their raw emotions.
That's also what Kevin Hack and Jenna Burns, who play Tony and Maria, cite as their biggest challenge. "This is not one of the shows where you can go on autopilot, because you have to be emotionally attached to it," says Hack.
Fortunately for him, playing the love-struck Tony was "very, very easy". His exuberant personality greatly resembles that of his character – so much so that McKneely had his eyes on him right from the beginning. "When Joey got to me, he pointed at me and said, 'He didn't even need to act: he just was. That's my Tony,'" says Hack.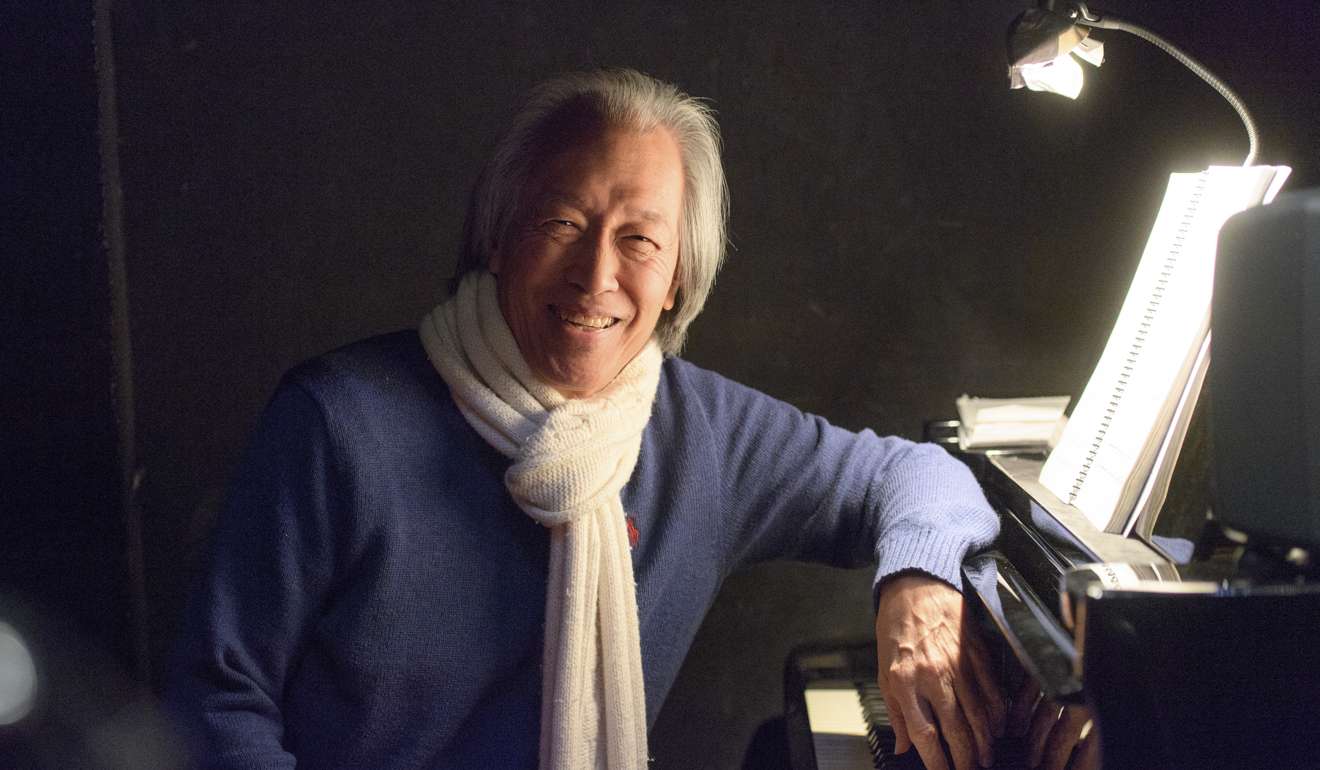 Musical director Donald Chan and executive producer Martin Flohr even flew to Finland, where Hack was working on a cruise ship, for a personal audition, then immediately handed him the role.
As for Burns, who admits she does not have the life experience of Maria, and was therefore initially unable to put herself in her shoes, some useful advice from Rolland did the trick.
"Our director was somehow able to get me there. He taught me how to access these emotions. For me, it helps to think of a what-if situation. What would be just as devastating to me?"
Another notable performance is by Joe Bigelow, who adds layers to Action, a character who can easily be overlooked as just a discontented young man. "For me, he represents a whole world of people who don't have the voice. All of the outbursts and anger … there are so many moments he expresses himself without words because he doesn't have words to express what's inside of him," says Bigelow.
Though Action does not have many lines in the musical, Bigelow is able to translate the depth of the character through movement and brilliant acting.
Given West Side Story is such a tragic tale, audiences are quite likely to step out of the theatre with a heavy heart, rather than feeling amused or entertained. But it serves as a wake-up call, particularly in these tumultuous times, exposing the foolishness of our fear of others.
West Side Story, Lyric Theatre, Academy for Performing Arts, May 18 - June 11, HK$445 - HK$995, Hong Kong Ticketing. Inquiries: 3128 8288
This article appeared in the South China Morning Post print edition as: east meets west side