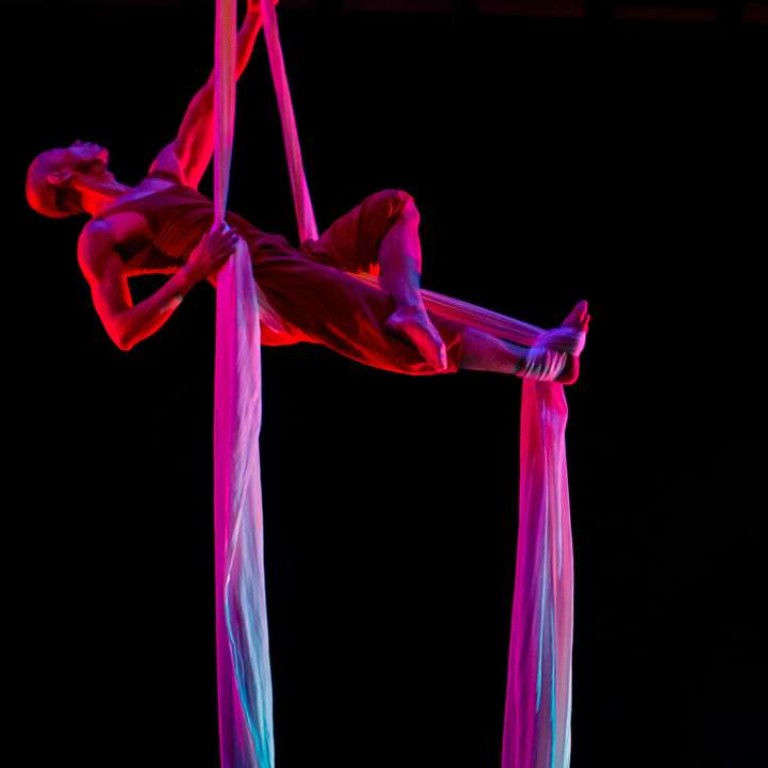 Out of this world: Hong Kong's young musical talent hits the big stage in new production Melodia
The Hong Kong Youth Arts Foundation show grew from a couple of songs into a musical after founder Lindsey McAlister met two composers with Cirque du Soleil credits; now the show is set to open at Queen Elizabeth Stadium
The story of Melodia, a new musical by the Hong Kong Youth Arts Foundation (YAF), began when composer musicians Violaine Corradi and Rose Winebrenner – best known for their work with Cirque du Soleil – met YAF founder Lindsey McAlister in 2015 and realised they all had a similar project in mind: a family show that highlights how artists can make a positive difference to a wider world.
"It was one of those synchronistic moments of a lifetime. It was meant to be, I think," says Corradi. "Rose and I already had a premise, but it really bloomed with Lindsey as a guide and co-creator."
And bloom it did. What started out as some songs Corradi and Winebrenner had written together soon developed into a story. McAlister subsequently took over as the main lyricist.
The original production now boasts a cast of 100, which includes a few adults but is mostly drawn from more than 30 Hong Kong schools. Some sections of the show are also tailored to the special talents of cast members, including aerialist Joe Lam, and a family of acrobats comprising Corina Sucre, Daniel Sierralta, and their daughter Ainara Mireya Sierralta Sucre.
Given the YAF is a major proponent of multiculturalism in this city, Melodia includes performers of Chinese, Japanese, Korean, Dutch, Russian, Slovakian, Italian, Turkish, British, Australian and Filipino ethnicity. Appropriately, ethnic harmony is one of the production's themes.
"There's a giant puppet, there's live drumming – so we've been teaching the kids percussion – dance, projection, acrobatics, and aerial arts. It's very much a theatrical experience. It is a musical, that's what we created. But it has gone beyond that now," says McAlister.
The show took about nine months to develop – "We had a baby together" – says McAlister, and has been in rehearsal since January. To prepare audiences, a book of the story has been published (in Chinese, although the show is in English with Chinese subtitles) and since March a travelling tent-show has been previewing some elements around Hong Kong as part of an outreach educational art programme.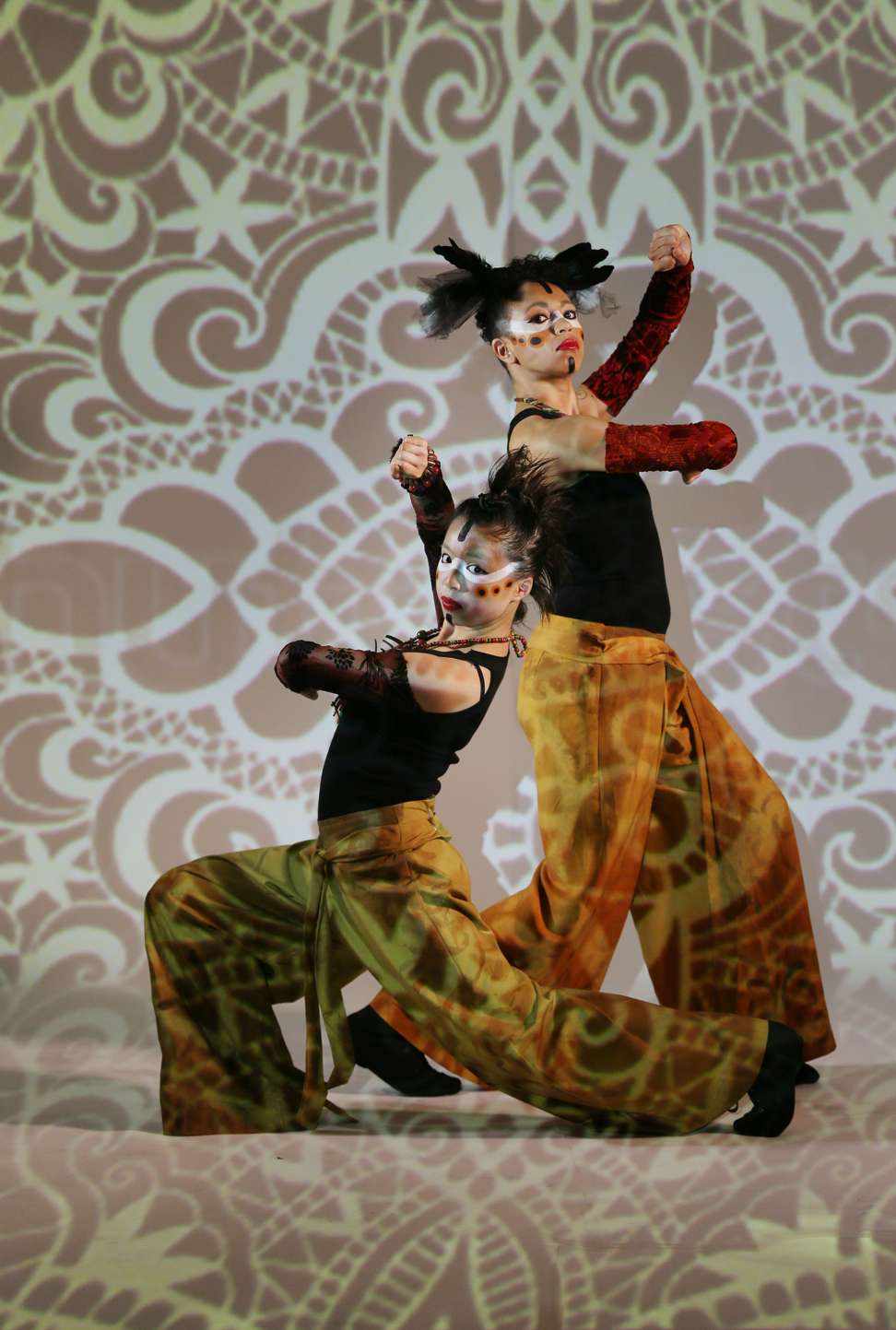 Melodia is set on a fictional planet called Zymbalia that is under attack from "dark forces" making hostile use of the power of sound to move matter. Winebrenner has a particular interest in cymatics – the study of sound and vibration made visible – which inspired some elements of the story.
The heroine, Melodia, played by Aoi Toba, believes she has innate powers that will allow her to save the people, and she embarks on an eventful journey in search of The Enchanter, described as "an evil force with a dark heart and two faces".
McAlister says one of the most rewarding aspects of developing the show is that everything about it is being done for the first time.
"The girl who is playing Melodia, Aoi, has done quite a bit of musical theatre before, but it has always been musical theatre that somebody else has done before her. When she has been cast in a role she has been able to look at YouTube and see how somebody else played that part. For this it's being created by her, so she has a lot of creative freedom to blossom into the character. She's amazing," McAlister says.
The show has also presented a golden opportunity to set and costume designer Marsha Roddy, and co-choreographers Giselle Liu and Kirsten Ho.
"We're creating a new world," says Roddy. "We have four different tribes within that world, and I had total freedom [with the costumes] to try to express that. In the Queen Elizabeth Stadium we're doing it on three sides, so everybody is going to get a different perspective on the piece. For me as a designer that's quite interesting."
This collaboration couldn't have come at a better time, as next year the YAF will be celebrating a quarter of a century developing the artistic talents of young people aged from five to 25. Melodia, funded by the Hong Kong Jockey Club Charities Trust, is its most ambitious stage production to date, working for the first time in the 3,500 seat Queen Elizabeth Stadium.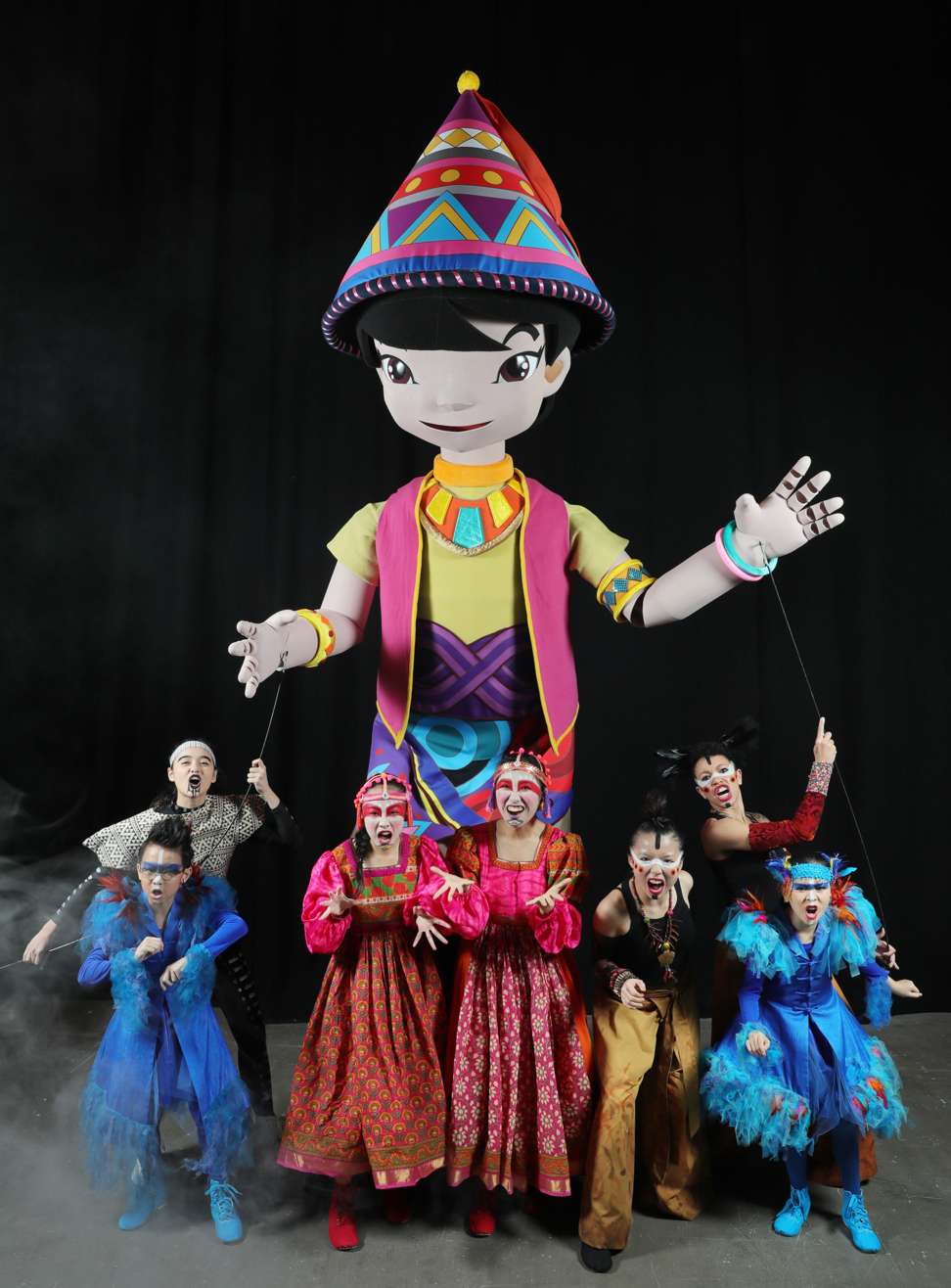 Ho is now in her fifth year as a YAF choreographer, and also appeared in the foundation's productions when she was between the ages of 13 and 18. She says the experience gave her the confidence to make her passion her profession.
"There are 30 dancers, and they are from a whole range of different dance backgrounds and different age groups. The music is so varied as well, and the choreography is really inspired by the music.
There's jazz, contemporary, acrobatics – everything. It's a great opportunity for the dancers to perform with a technique they've already excelled in, but also to learn other styles too. They contribute [to the choreography] as well."
Getting the pacing right for a 100-minute production that has to hold the attention of a young audience was one of the biggest technical challenges, but there is "never a dull moment' according to Corradi. It was an area in which the composers' Cirque du Soleil staging experience was particularly valuable.
"It's treated like a film. There's always something going on for the senses, for the heart, for the soul," she says.
"When there's dialogue, it's supported by soundscapes, so it's multidisciplinary and interactive. It's fun, there's dancing and getting down to the music, but we're sending out diamonds and pearls of wisdom that hopefully the kids will grasp, because we're doing it in a playful manner."
Melodia sets out to promote a positive view of individual initiative and of sound community and family values, but Corradi stresses that the show makes its points by storytelling rather than preaching.
"We developed it with this in mind. There are so many different levels. You can watch the show and just be entertained by it, or you can catch the other dimensions and messages," she says.
Melodia, Apr 27 to Apr 29, 7.30pm; Apr 29, 2.30pm. Queen Elizabeth Stadium. Tickets: HK$120, HK$160. Inquiries 2877 2595
This article appeared in the South China Morning Post print edition as: out of this world