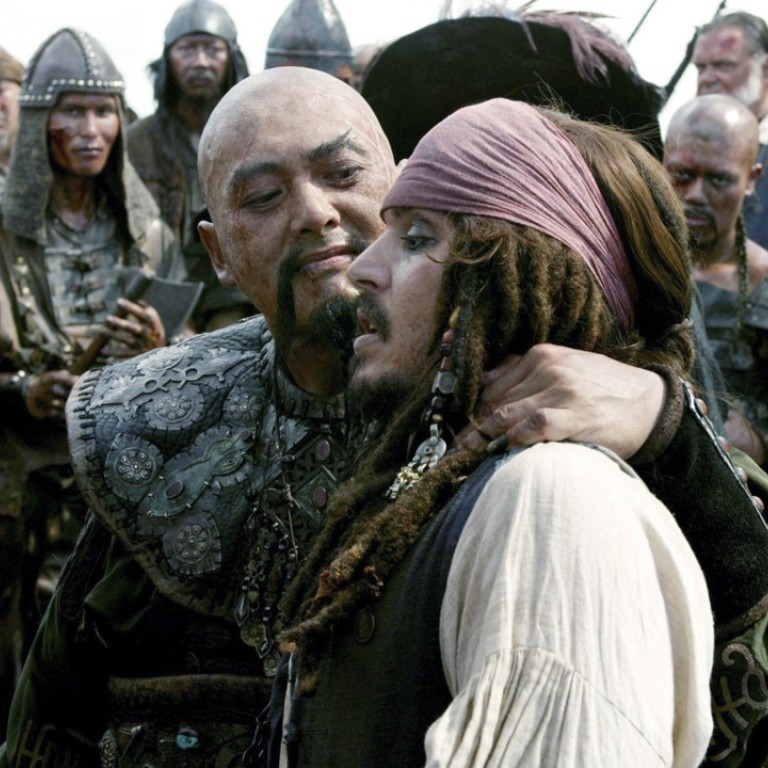 What Johnny Depp, Chow Yun-fat and a Hong Kong pirate legend have in common
Cheung Po Tsai, who inspired Chow Yun-fat's character in Pirates of the Caribbean 3, was captured by a pirate couple, was lover to both, and took over their fleet before joining the imperial navy, as a Hong Kong exhibition recalls
The fifth instalment of the popular Pirates of the Caribbean franchise is set for release this month, and the story of a real pirate who inspired an earlier character in the successful series is in the spotlight at the Hong Kong Maritime Museum.
The franchise's third episode, 2007's Pirates of the Caribbean: At World's End, features a Chinese pirate captain, Sao Feng, played by Hong Kong actor Chow Yun-fat and modelled on Cheung Po Tsai, one of Hong Kong's most notorious historical figures.
In the film, Sao Feng is a wily opportunist, quick to switch allegiance if it suits his needs. Accounts of Cheung's life suggest the screenwriters had done their research.
"Cheung Po Tsai was a hard-headed businessman who needed to survive in a brutal world and make a profit," says Dr Libby Chan Lai-pik, senior curator of the exhibition, "Pirates of the South China Sea: Chasing Cheung Po Tsai and Port Cities", which runs until October 8 at the museum in Hong Kong's Central district.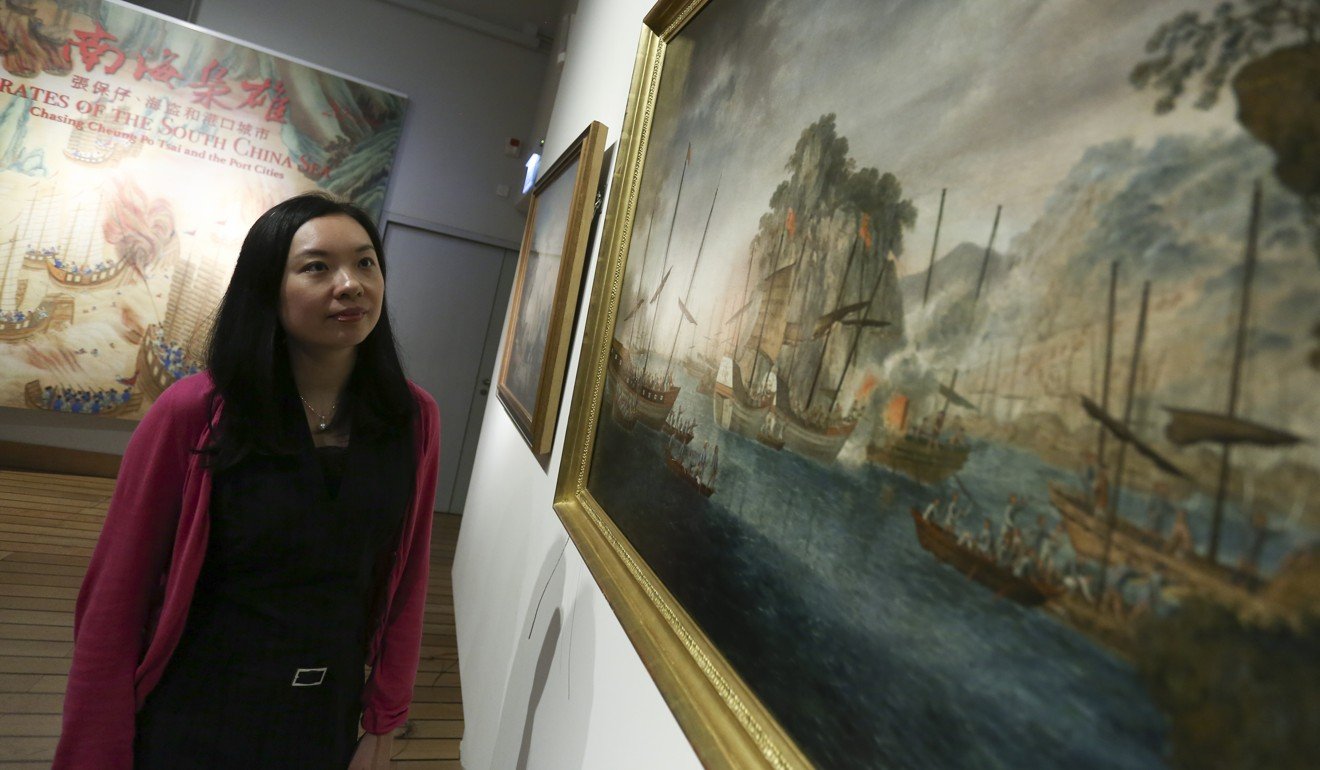 Cheung (also known as Cheung Po, Chang Pao or Zhang Bao) is believed to have been born in the Xinhui district of Guangdong province around 1786, where he grew up in a family of fisherfolk. He was captured as a 15-year-old by the most feared pirate chiefs in the South China Sea – Cheng I and his wife, former prostitute Cheng I Sao, co-leaders of the mighty Red Flag Fleet.
Some accounts suggest Cheung was taken as Cheng I's lover. Whatever the truth, he made a big impression because the outlaw couple adopted him as their son, and he became heir-apparent of an infamous and notoriously bloodthirsty pirate dynasty.
"I saw one man taken from a mandarin boat, nailed to the deck through his feet with large nails, then beaten with four rattans twisted together till he vomited blood; and after remaining some time in this state, he was taken ashore and cut to pieces," reported an English mariner called John Turner, who became a captive of Cheng I in 1806.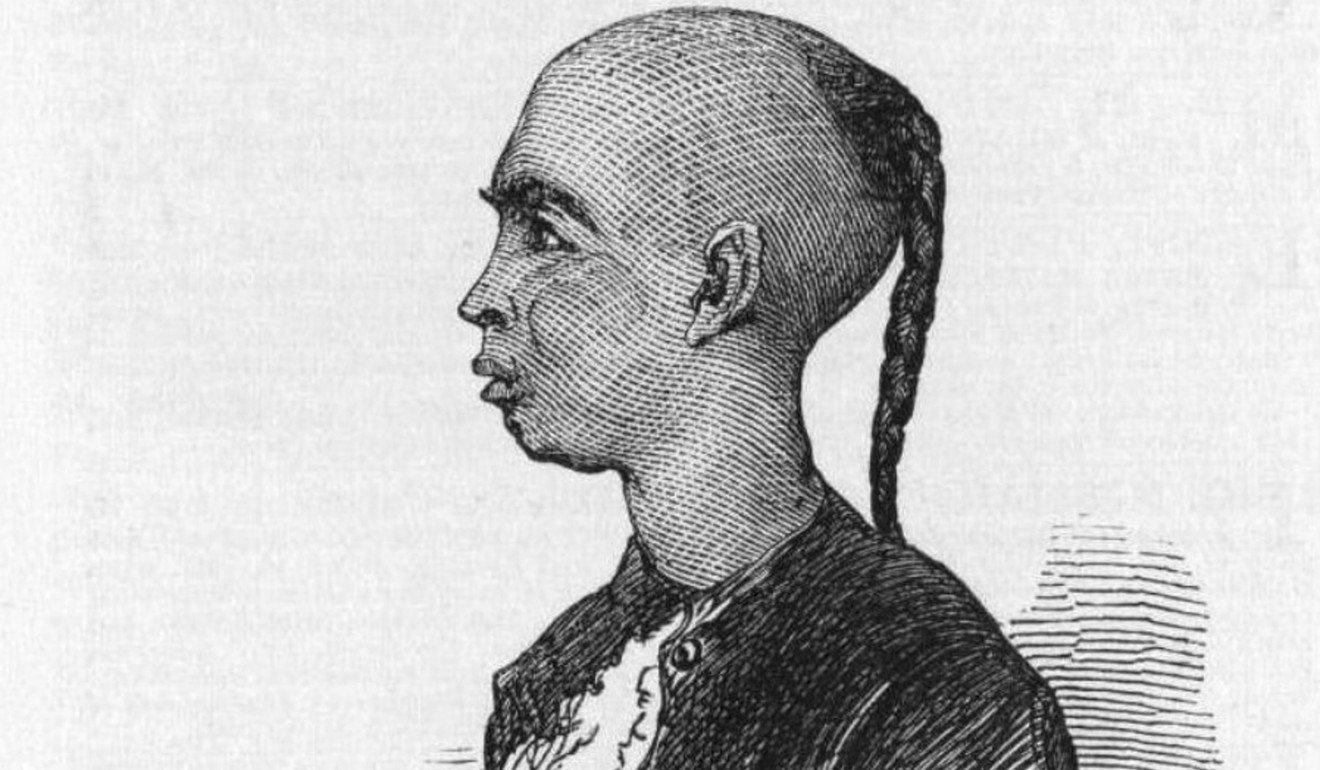 When Cheng I died, either in a typhoon or in battle in 1807, his widow took their adopted son as her lover and promoted him to first lieutenant of her notorious Red Flag Fleet. The unorthodox couple went on to grow the pirate confederacy to unrivalled proportions. They controlled the whole of the sea around the Pearl River Delta and served as a de facto government to most coastal communities in the area, imposing tributes and maintaining law and order.
It was a brutal existence, but piracy was not simply a matter of casual rape, torture and pillage. It was a sophisticated and well-organised trading, smuggling and extortion empire involving hundreds of junks and thousands of loyal armed followers.
"They had their own strict moral code, they gave money to the poor and some pirate groups would only attack Western vessels," says Chan.
Cheung's subordinates were forbidden from going ashore without authorisation and all loot had to be submitted to the leadership for distribution, with 20 per cent going to the finder. Promiscuous sexual activity was strictly forbidden on board, though female captives could be acquired as wives or concubines with permission. There was no career glass ceiling in 19th century piracy; women were expected to command ships and fight alongside the men.
Tributes were collected from villages semi-annually and from vessels once a year, and passes were issued to the vessels' captains on payment. It was reported that the chief of one squadron, having detained and plundered a fishing boat that had a pass, was ordered by his superior to return the boat and pay damages.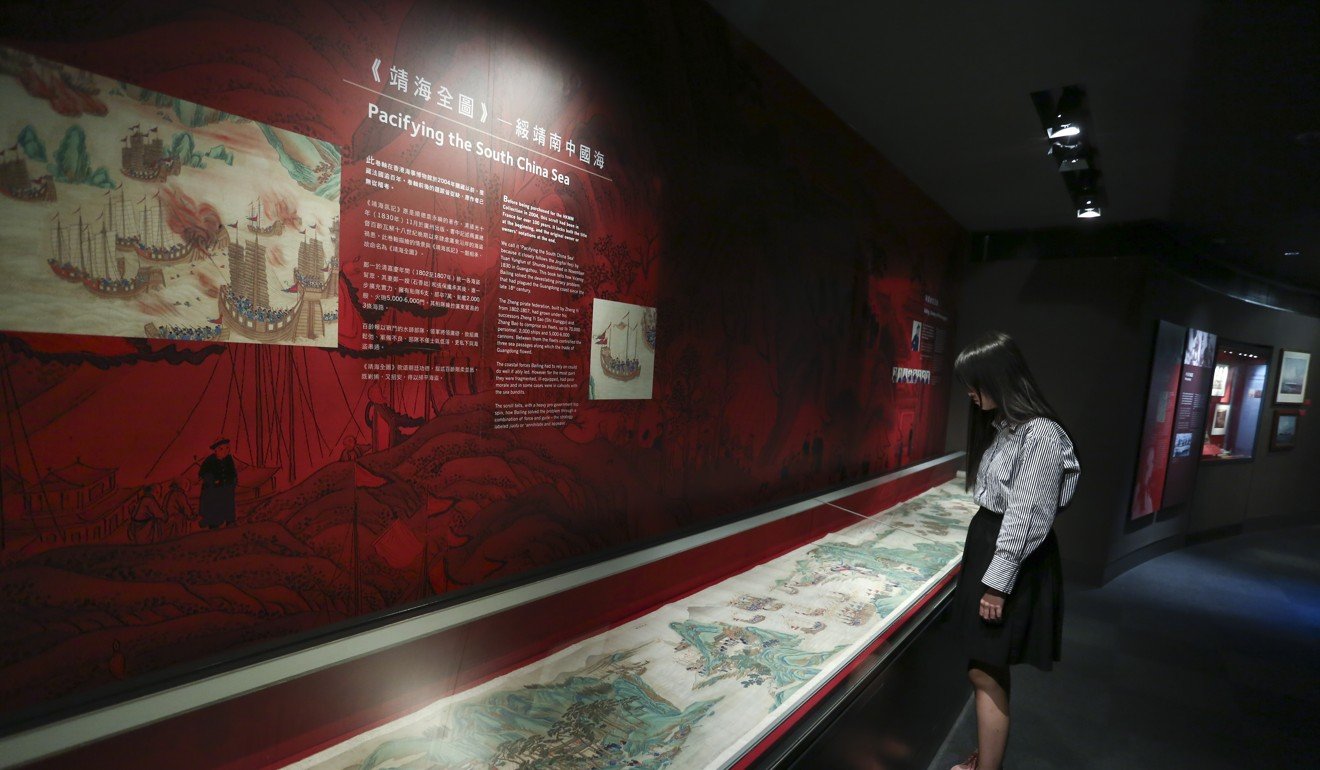 By 1809, the powerful pirate partnership was capable of summoning 1,800 ships and up to 70,000 battle-hardened personnel, and Beijing was extremely worried.
"The emperor was angry when he was being advised to focus on only some of the pirate bands and he wanted them all destroyed," says Chan, pointing to copies of court records from the time. The Qing authorities, with little understanding of maritime matters, were not at all happy about the pirates' domination of the southern seas, which smacked of independence and open defiance.
The Qing government's response to Cheung Po Tsai's rebelliousness forms a key part of the museum's exhibition. Supported by City University's School of Creative Media, it is a digitally animated recreation of an 18-metre-long scroll called "Pacifying the South China Sea". The exhibit recounts Cheung's violent confrontation with Viceroy Bailing, who was commanded by the emperor to rein in the recalcitrant and charismatic southern pirate once and for all. The ensuing confrontation took place at a spot where today aircraft, not boats, are more commonly seen.
"Most people know about his cave on Cheung Chau, but not many know much about his life and very few know about the nine-day battle at Chek Lap Kok," says Chan, referring to the island that was flattened and extended in the 1990s to build Hong Kong International Airport.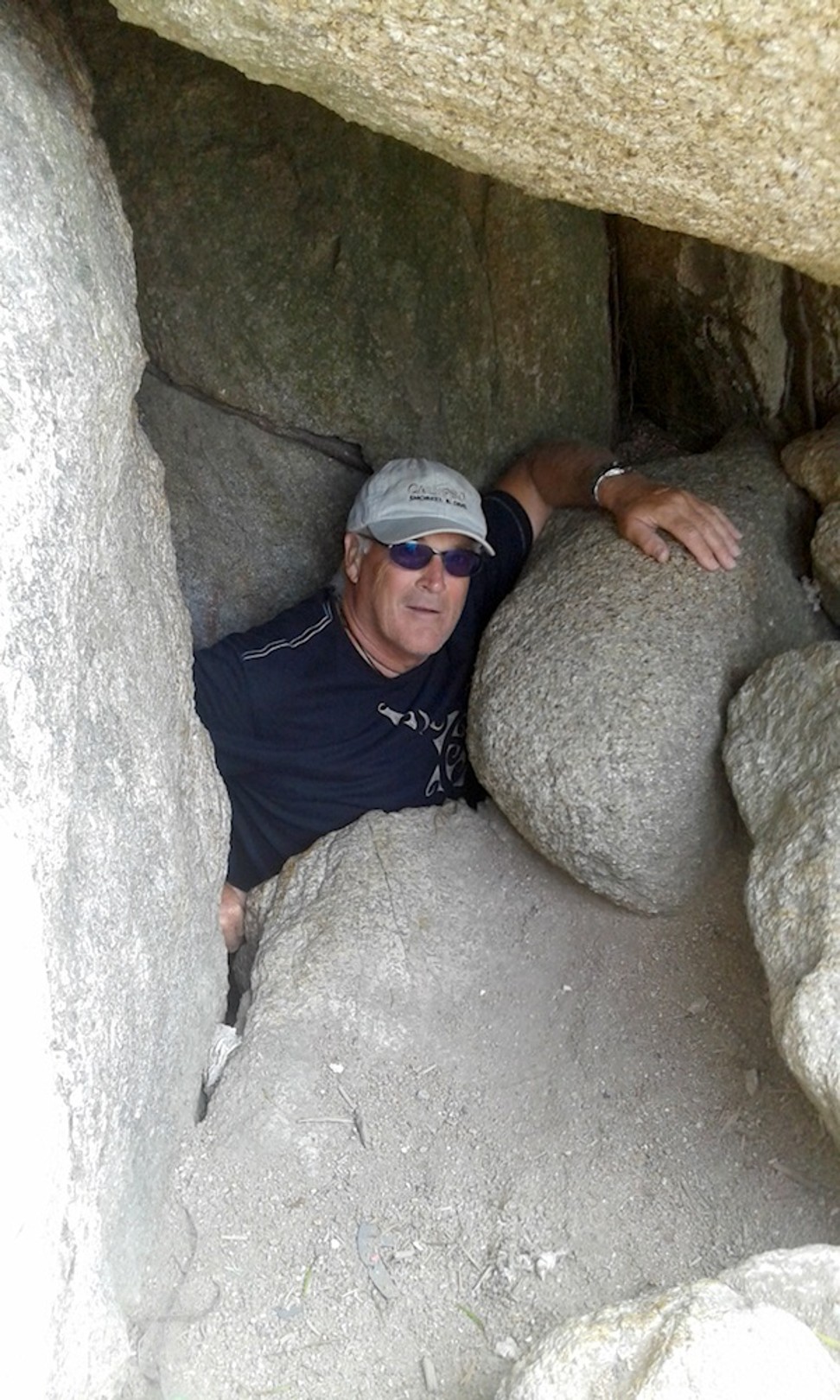 Signposts indicate the way to the cave on Cheung Chau's southern tip where legend has it that Cheung hid his booty. It's a popular tourist attraction, but there's no evidence left of Hong Kong's biggest ever naval battle. Visitors who take the cable car from Tung Chung on Lantau island to the Big Buddha at Ngong Ping, are afforded a view of the scene where 93 imperial war junks, six Portuguese men of war, a brig and a schooner hunted down Cheung.
There are conflicting accounts of the battle in November 1809. One was by an English merchant navy officer called Richard Glasspoole, who claimed to have been captured by Cheung and held for ransom. He later wrote a lurid account of the experience.
It was officially recorded that the imperial navy enlisted the help of the Portuguese navy, based in Macau, and bombarded the pirate boats. When that failed, they unsuccessfully attempted to incinerate the pirate flotilla by drifting fire boats into the bay.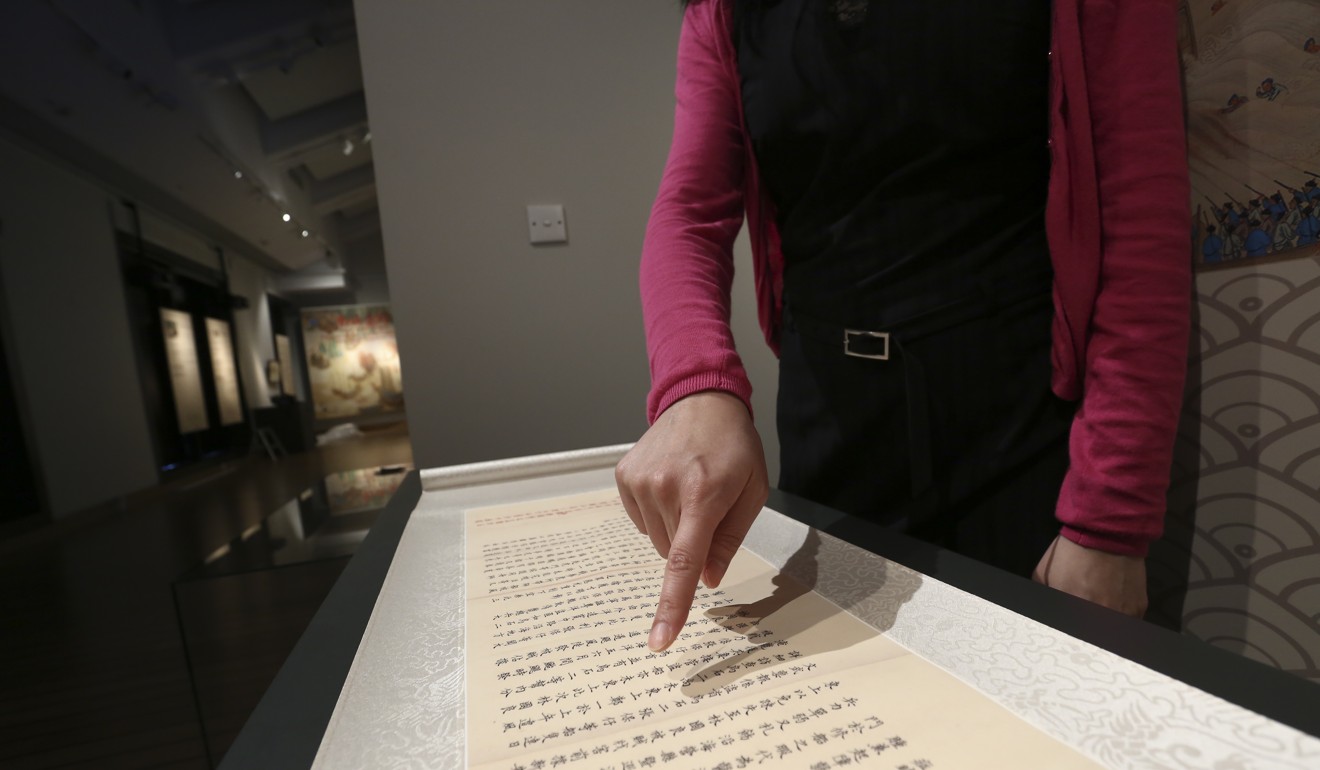 After incessant gunfire and skirmishes lasting for nine days, Portuguese and Qing accounts (including the scroll) suggest their combined forces had sunk dozens of enemy junks and killed up to 1,400 pirates. However, according to Glasspoole, "not a single Ladrone [pirate] vessel was destroyed", and the pirates survived to fight another day.
"The chief's wife frequently sprinkled on me garlic water which they consider an effectual charm against shot," Glasspoole wrote.
Viceroy Bailing eventually got his way through negotiation rather than force. In 1810, Cheung accepted the offer of a full pardon and converted to the side of law and order to become an officer in the imperial navy based in the far-off Penghu Islands, in the Taiwan Strait. It was Cheng I Sao who led the talks about making the switch from lawbreakers to law enforcers, although the deal was almost scuttled by the defiant couple's refusal to kneel in surrender. Instead, they knelt in a formal marriage ceremony. Face was saved and peace restored to the Pearl River Delta.
In the Hollywood blockbuster, Sao Feng meets a grisly end amid cannon fire. In reality, Cheung Po Tsai died in 1822 as a lieutenant colonel in the imperial navy. His irrepressible wife, however, reportedly ran a smuggling racket and remained a formidable character in the local maritime community until her death.
"We want him to be seen as a hero – he was not always good but he persuaded over 10,000 pirates to be lawful citizens. We would like to stimulate more research so that more can be unearthed about this local hero," says Chan.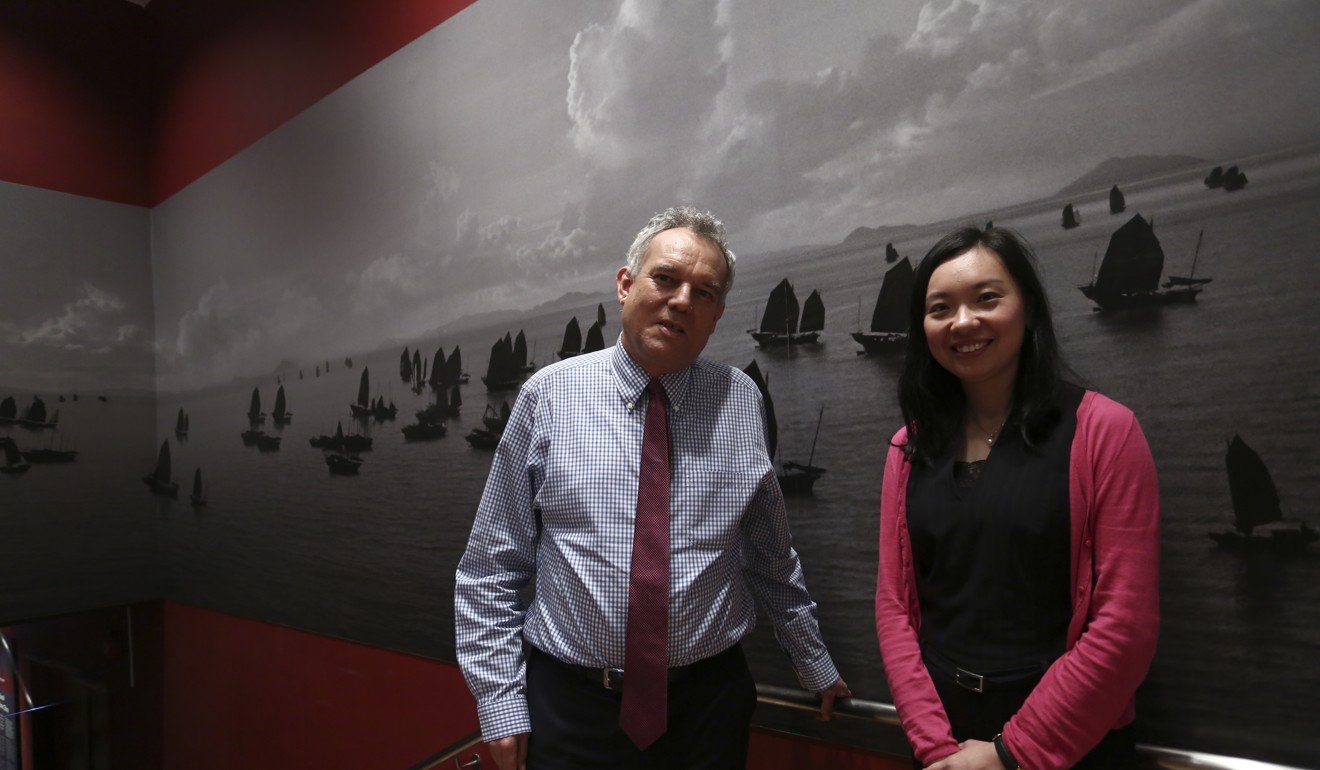 Today, Cheung Po Tsai is the Chinese name of tourist junk the Aqua Luna which plies they waters of Victoria Harbour. As well as
Pirates of the Caribbean
, his story inspired the popular but factually nebulous TVB drama
Captain of Destiny
, but few signs of him remain.
In his heyday, the tall, charismatic and probably bisexual pirate leader was said to have had bases not just in Tung Chung and Cheung Chau, but also in Aberdeen, Stanley and other Hong Kong villages, where he reputedly paid for construction of these places' Tin Hau temples.
A children's game at the maritime museum exhibition invites youngsters to locate all of Cheung's pirate bases. According to local lore, The Peak was originally known as Ngan Tau Shan (Stiff Head Hill) and was used by Cheung as his observatory. Other stories indicate it was also called Ce Kei (literally, pull the flag), referring to his means of using flags to communicate with his pirate confederates.
"His story still has a romantic Robin Hood appeal for Hongkongers battling against the system to make a living," says museum director Richard Wesley.
This article appeared in the South China Morning Post print edition as: The pillage people