Netflix
Get more with myNEWS
A personalised news feed of stories that matter to you
Learn more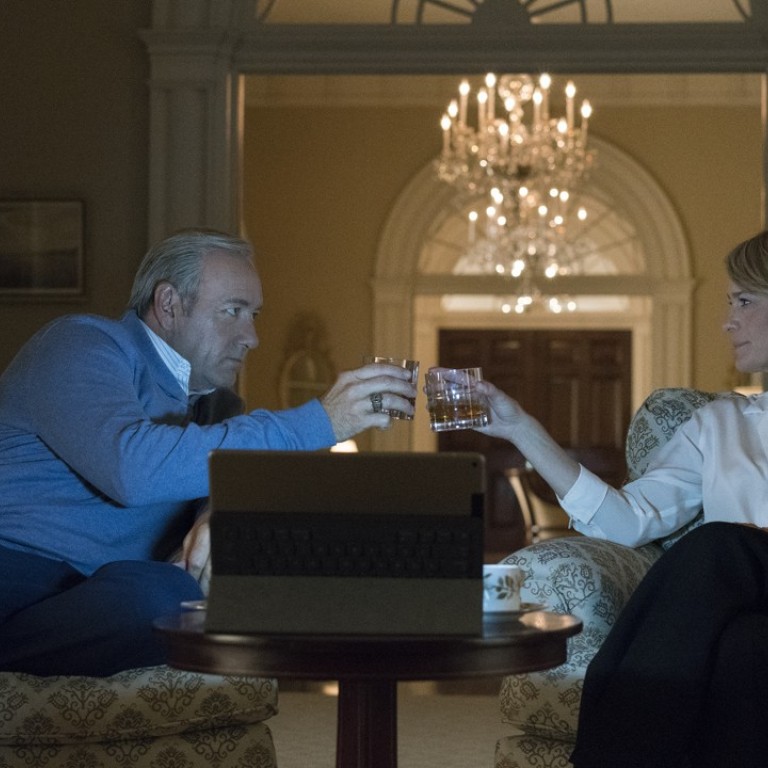 House of Cards star says Trump is 'stealing all our good ideas' – so how much shock value does Frank Underwood still have?
Kevin Spacey and Robin Wright won't give much away about fifth season of Netflix series about a Machiavellian US president, but concede it is getting harder to tell the difference between fictional and real politicians
We're sitting in the White House press briefing room in the West Wing, waiting for a press conference with the President of the United States of America.
Everything seems to be in order – there's the plaque on the wall, the podium flanked by flags and bearing the presidential seal, and some strategically placed television cameras – except that the members of this press corps are in Baltimore, not Washington, and the president is not Donald Trump but Kevin Spacey, who plays President Frank Underwood in the popular Netflix series House of Cards.
The producers of the show have duplicated numerous rooms from the White House – including the famed Oval Office – in a standing set on the outskirts of the American city.
"There are times when you actually think you are in the White House," says Spacey, who – in a breach of presidential protocol that may even be bigger than White House spokesman Sean Spicer's odd antics – has chosen to sit in a chair under the podium rather than stand behind it.
"I was at the real one on Sunday, and I walked into one of the hallways, and there was the picture of Bill Clinton, exactly where it should be," the actor says.
The sets, which are around the same size as the White House rooms and offices they depict, are useful aids for the actors, Spacey says. "We have great sets and great props, and they really help us get into character," Spacey says. Robyn Wright, who plays first lady Claire in the series, says: "It's correct right down to the mouldings and the fabrics."
Back before Trump turned the US presidency into a reality TV show with its own cast of shifty politicos, Frank Underwood was the nastiest politician on television. Based loosely on the scheming and self-serving protagonist of Shakespeare's Richard III, and channelling the nefarious ideas of Italian political theorist Niccolo Machiavelli, the first four series of House of Cards – adapted from a British TV series of the same name – depicted Underwood working his way up the ranks to become president.
Underwood is perfectly happy to use deception, blackmail, betrayal, and even murder to further his aims, and such tactics are happily embraced by his wife to achieve her own political objectives.
Spacey and Wright are sworn to secrecy about the fifth season, which streams worldwide, including Hong Kong, on May 30, and use the kind of equivocation and disinformation when faced with the world's press that some would say has become common in the real White House briefing room.
"All I can tell you is that there will be sets, there will be actors, and there will be drama," says Spacey. "There will be some new faces, some old faces, and some new faces on the old faces, although we haven't told the old faces that yet," he adds cryptically.
Although the assembled press corps have been forbidden to ask about the 2016 US presidential election, that has not stopped them from drawing comparisons between the happenings in the show and the Trump administration.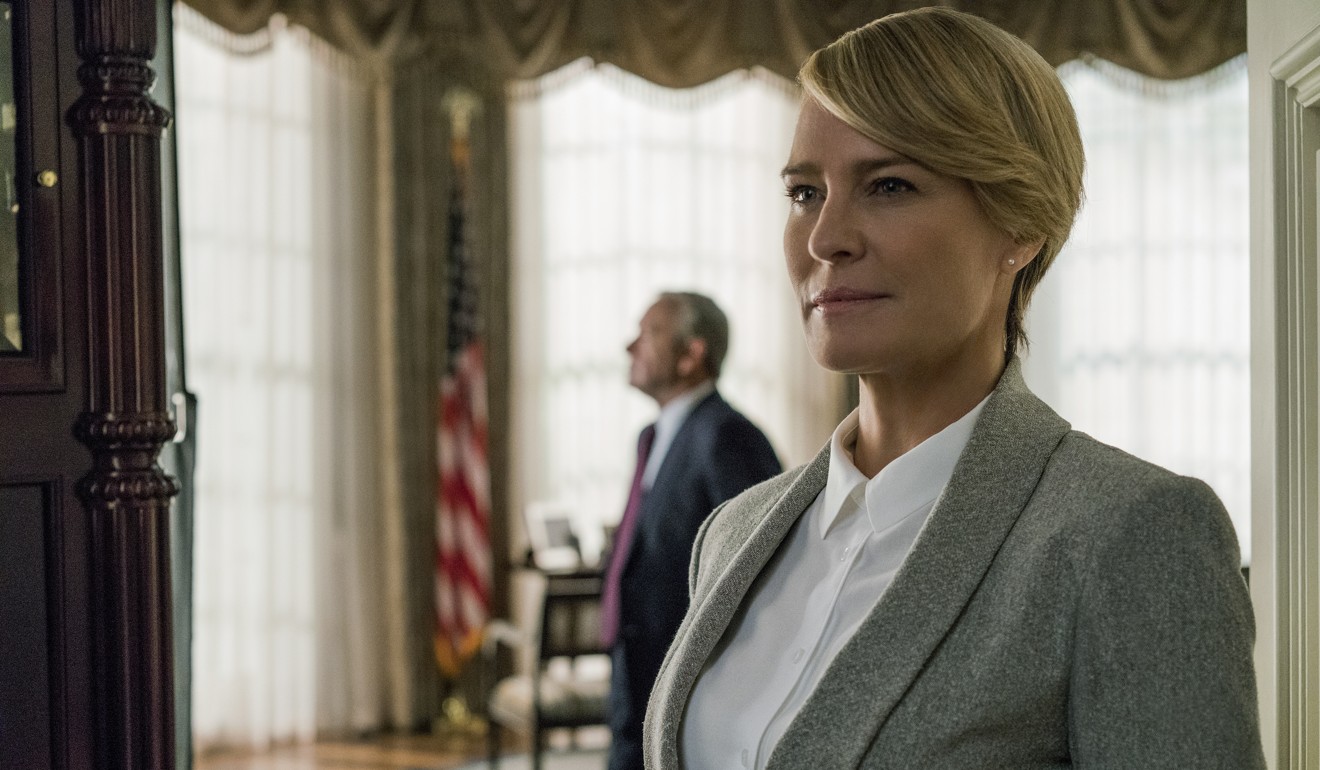 When House of Cards debuted in the US in 2013, the White House was considered an orderly place. Part of the fun was watching how the Machiavellian Underwood would manipulate his fellow politicians to get around the rules, and how his crimes would remain undetected.
Today, the fine art of political deception seems old-fashioned in an era of fake news and outright lying, so how can President Underwood be more outrageous than President Trump? "They are not making it easy for us," says Spacey. Wright adds with a laugh: "They are stealing all our good ideas!"
Spacey says that House of Cards should be enjoyed for what it is – a fictional television drama, and should not be taken as a political comment, even if the events are often too close to the reality of all political systems for comfort.
"We are a show, we are creative, we are a drama series. So I don't spend too much time comparing us to real-world politics," Spacey says. "The show is more than just about politics; it's about human beings, their relationships, and their complexity. You could set this story in any number of industries, in any number of corporations, that are high profile, and driven by passion, and ideology, and money, and you would probably see people behaving in a not dissimilar way."
Underwood, Spacey stresses, is a fictional character who's not based on anyone real. "I am acting him," he says. However, he concedes that Underwood is starting to look like he could inhabit the real Washington.
"Nowadays it's difficult to tell who is a real politician, and who is just one being played on television," Spacey says.
Viewers enjoy watching Underwood do bad things, he says, but such machinations need to have some grounding in the real world in order to work. "We always have an idea of what we can get away with. And that idea seems to be widening," he says.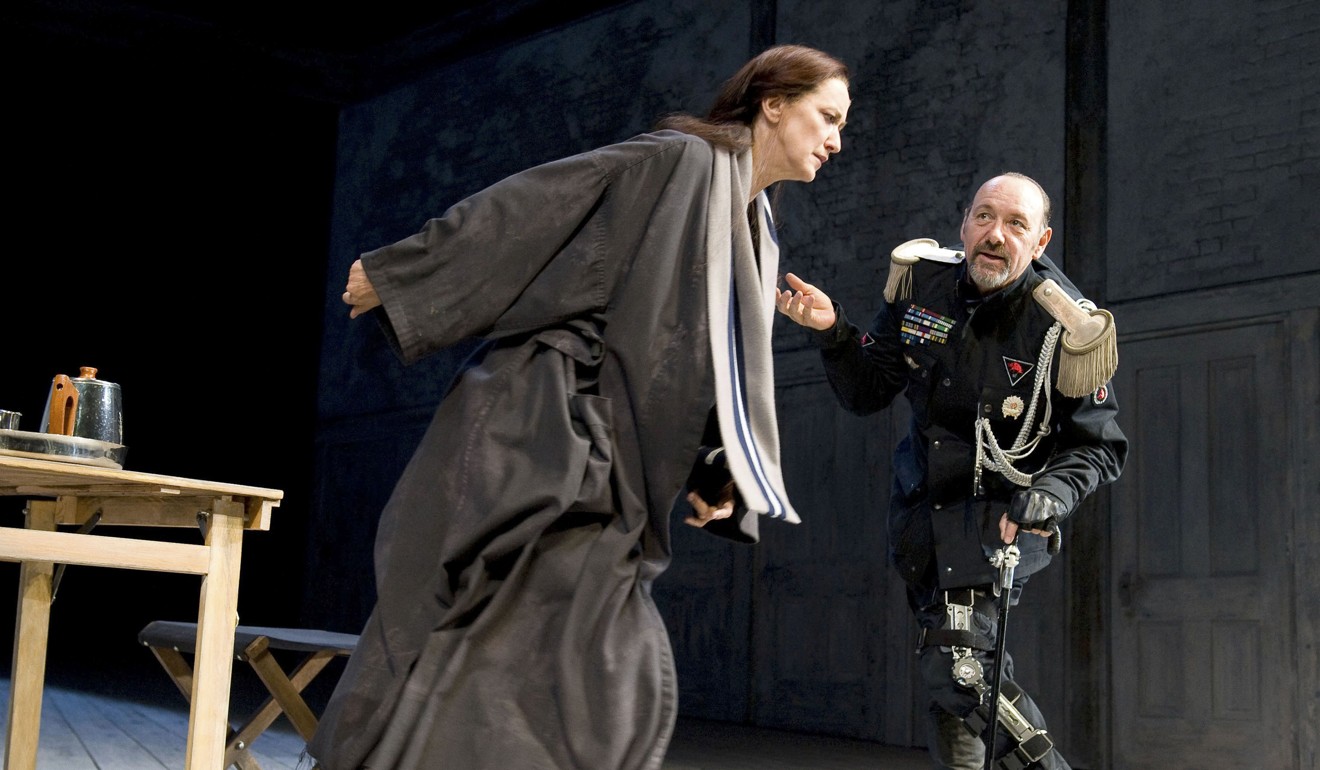 Richard III is a bigger influence on his portrayal of Frank Underwood than any modern politician, says Spacey. Underwood's direct-to-audience speeches also come from this Shakespearean villain.
"There had been soliloquys before Richard III, but a soliloquy is delivered to the room. Richard III was the first time someone on the stage had directly talked to the audience," says the actor, who played the English king in a production at London's Old Vic theatre (where he was artistic director from 2003 to 2015).
"When I was performing Richard III, I would look directly into the eyes of the audience. They were excited to be included, and they felt like co-conspirators."
It's often said that actors must find something to like about their characters if they are villains. But Spacey says that's not quite right.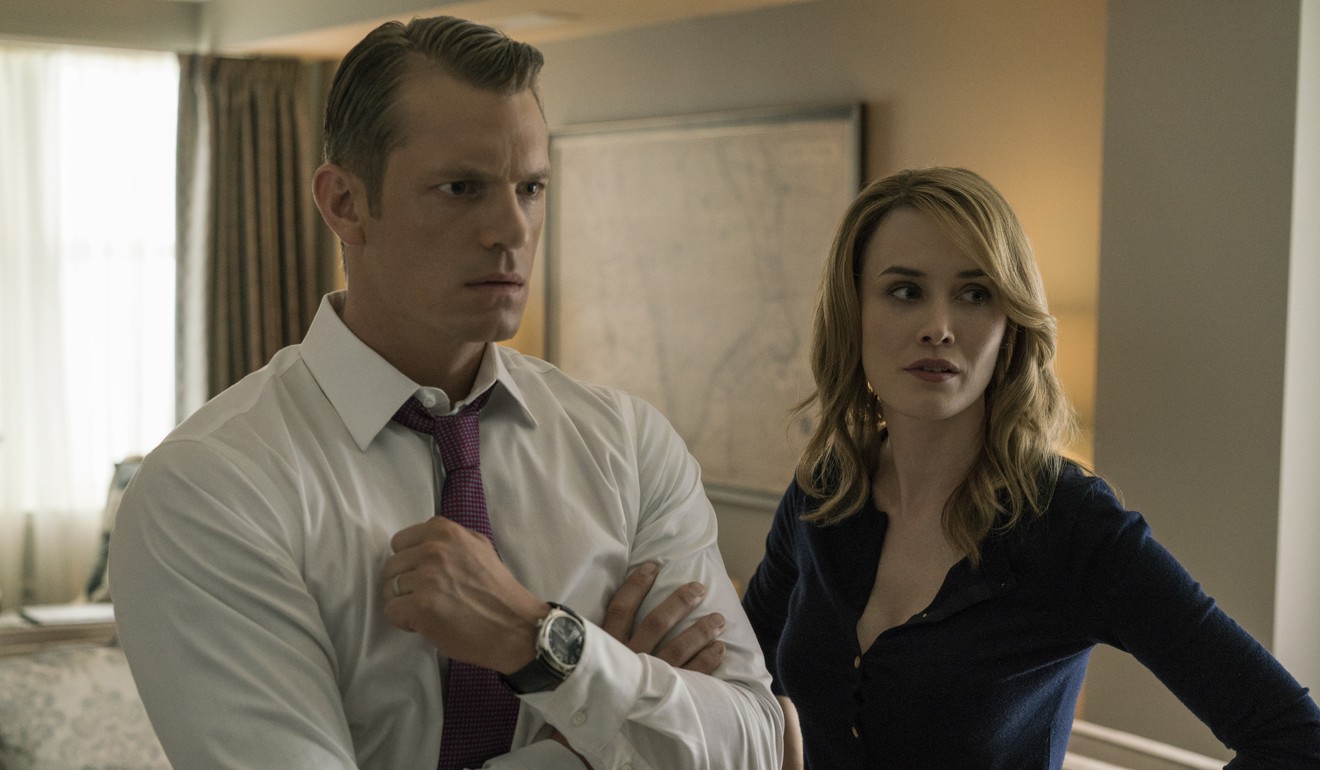 "I try to maintain the point of view that I can't judge the character that I play," the actor says. "I don't say, he's this kind person, or that kind of person. Critics may call him a villain, but you can't play 'villainy' as an actor – it's an idea but it's not something that's active. I never judge the character, I just play him, and let the chips fall where they may."
Wright says she doesn't see her character as wantonly evil. Rather, Claire is pragmatic. "It's about efficiency – she does what she needs to do to achieve her goals. I don't see it through the lens of evil intent. It's about what you will do to get done what needs to be done. That is so interesting to play as an actor," she says.
Although Spacey won't reveal any details about the new season, he does say that it will defy audience expectations. That's the art of good drama, he explains.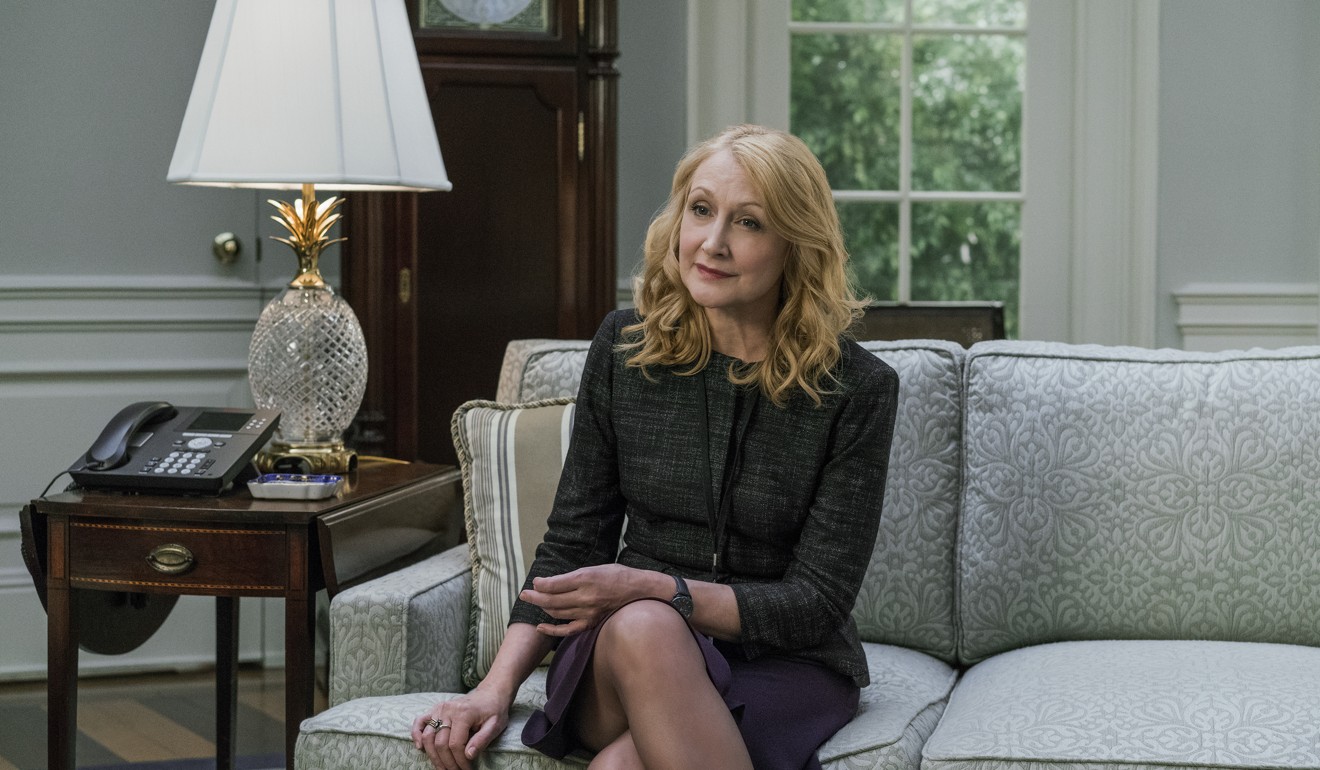 "Whatever people expect, you want to f**k them up. It's the same when you put on a play. The audience is sitting there, and something happens that they didn't see coming. Or something happens they did see coming, but it happens in a different way. We give them expectations, and then play with them. We don't go where you think we're going to go," he says.
So how will the new season of House of Cards defy audience expectations? "Everyone in this show gets what they deserve," he says with a laugh.
House of Cards is on Netflix from May 30
This article appeared in the South China Morning Post print edition as: Trumped by real life