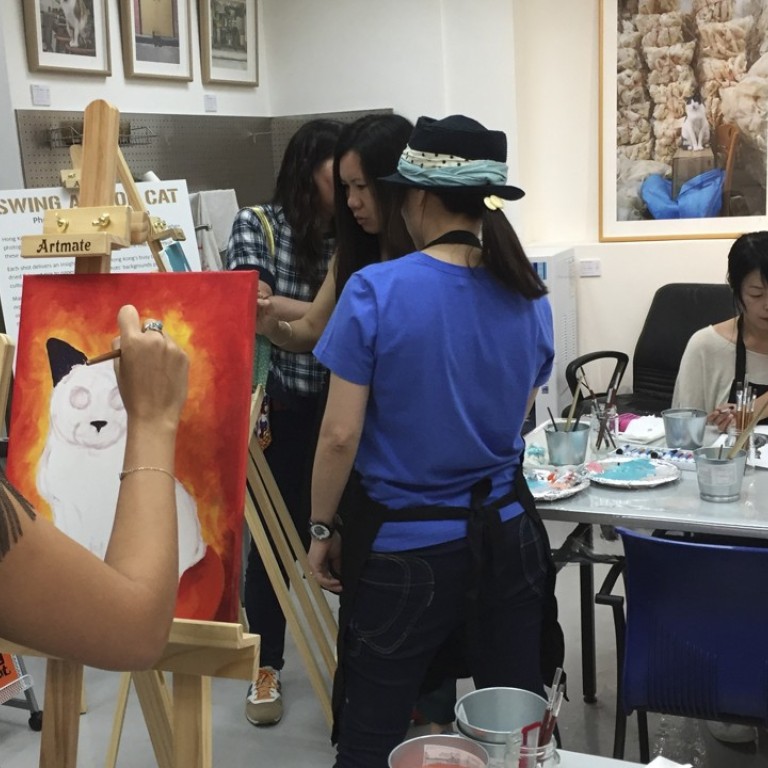 How Hong Kong cat and art lovers can combine their passions by painting their pets
A studio in To Kwa Wan is hosting a cat jamming session for all ages to coincide with its exhibition of Dutch photographer Marcel Heijnen's shots of Hong Kong shop cats
Lovers of arts and cats are in for a treat at a studio in To Kwa Wan.
The aptly named Swing A Cat studio – run by husband and wife team Catherine (Cat) Tai and Stephen Case – is holding a cat jamming session, allowing artists to paint their favourite feline friend, on May 28 from 3pm.
The session coincides with the studio's hosting of the "Swing a Cat Shop" exhibition by Dutch photographer Marcel Heijnen that runs till June 4. Heijnen's images focus on the city's cats – "feline emperors" – that occupy shops in Hong Kong.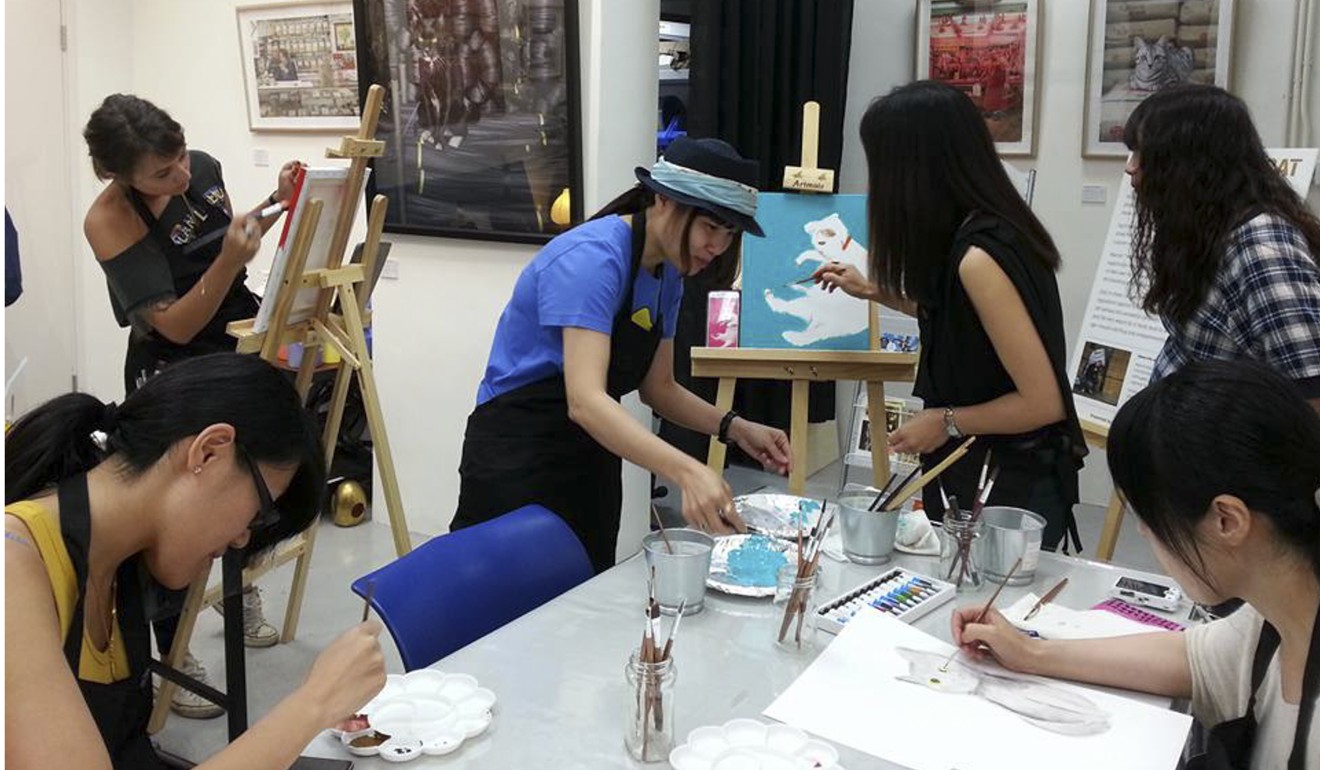 "Cat jamming is basically art jamming but with cats as the theme. We started it because we're exhibiting Marcel Heijnen's photography of Hong Kong shop cats, a series that's hugely popular, especially on Facebook and Instagram," says Case.
Watch: HK's cat photographer Marcel Heijnen
Case says cat jammers can use Heijnen's photos as inspiration or they can bring a photo of their own cat and paint it.
"Our tutor Emily will help people out and of course Cat and I will be there."
Case says budding artists can use acrylic, watercolour, pencils, even linocut. Open to all ages, the session costs HK$250 for two hours, art materials included.
"We had a session a couple of weeks ago that went pretty well so I'm sure our next one will be a lot of fun," he says.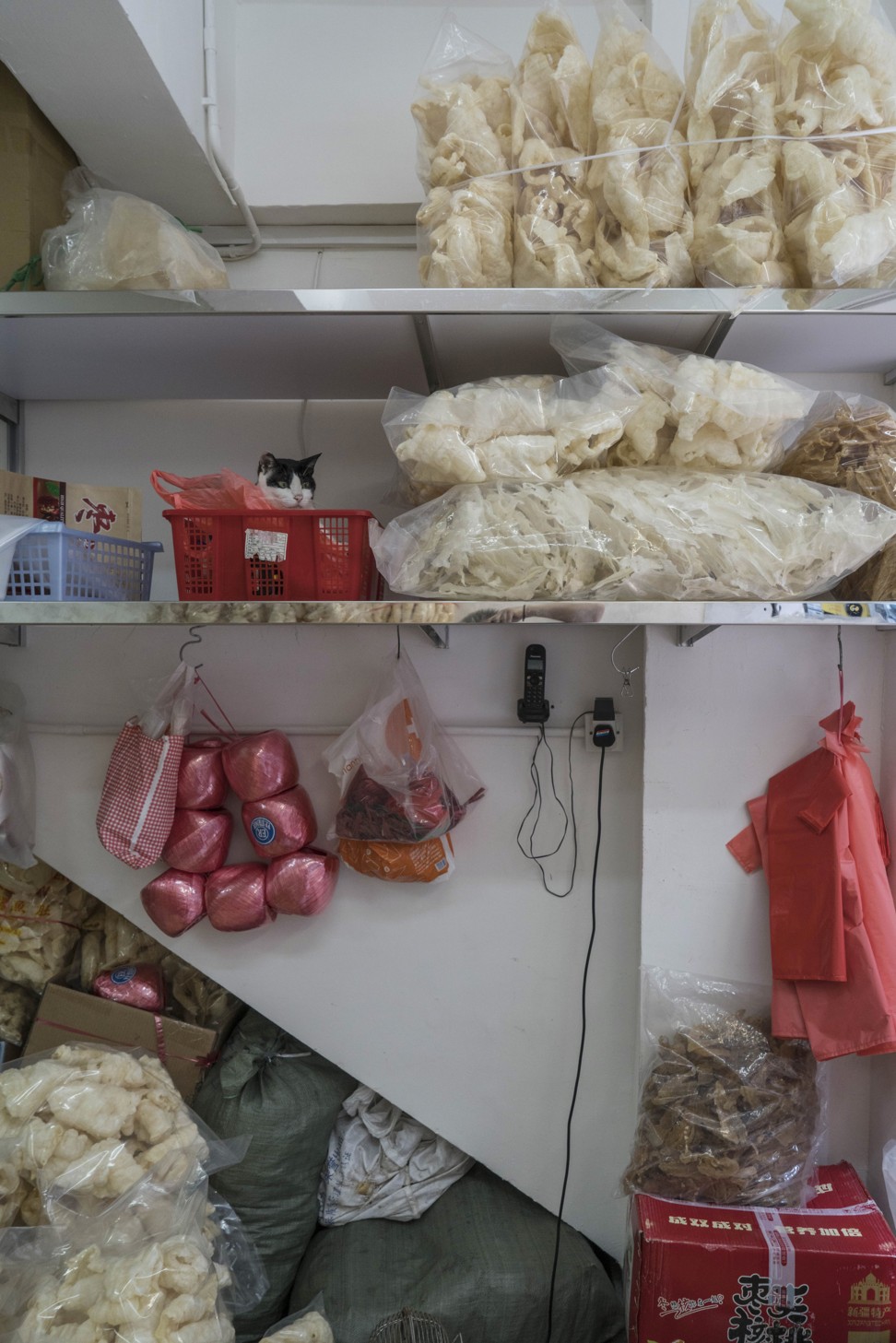 And everyone can join.
"Everyone knows how to draw – most people just don't practise it. From the age of four we are able to write our own name. We can take a drawing instrument and use it to make meaningful shapes on paper. There's an evil myth out there that a few special people ... can draw and everyone else can't. It's total BS!
"Trust me, if you can write your own name, you can draw a cat," says Case.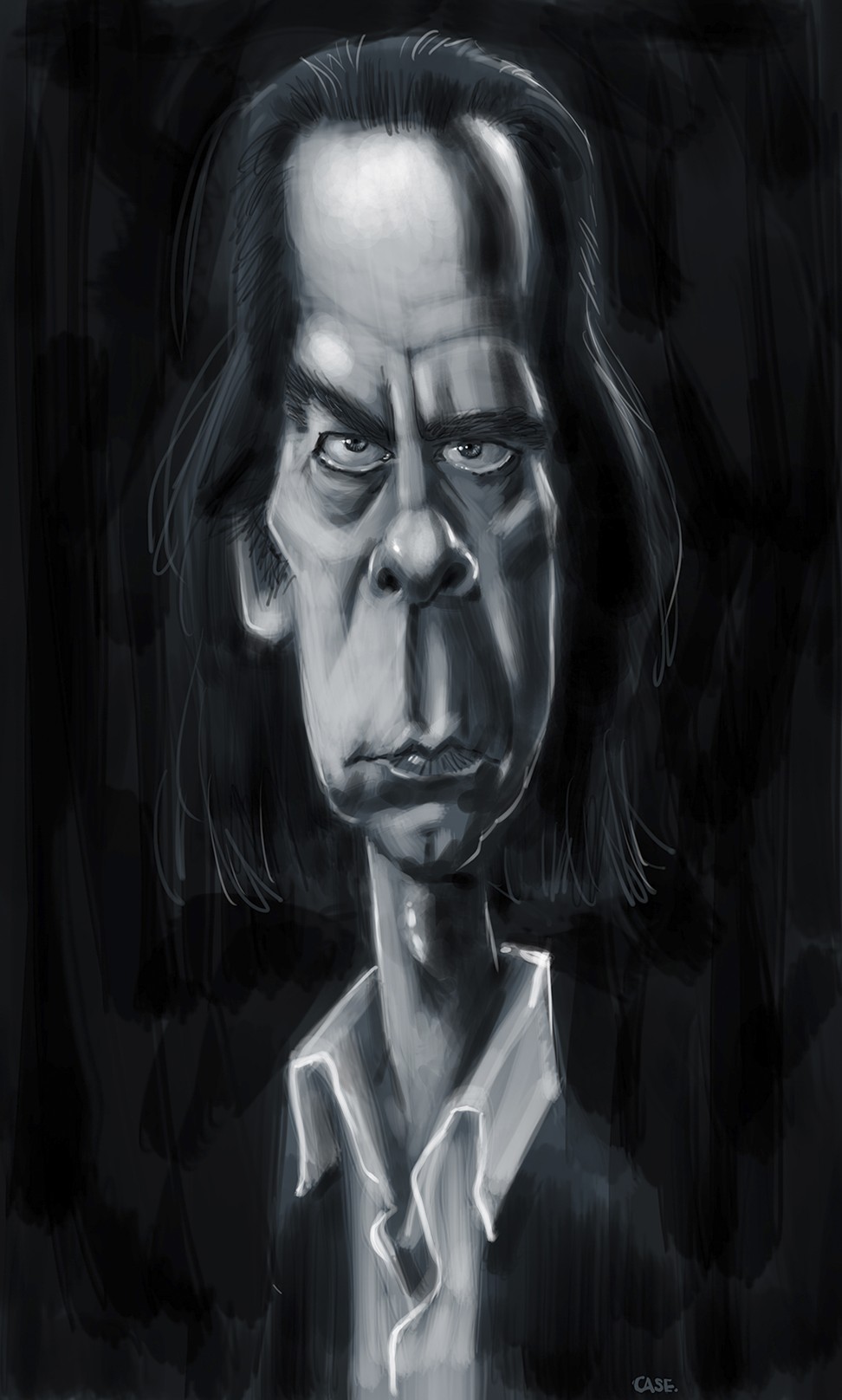 People shouldn't be deterred, he says. "The reason some people draw better than others is because they practise it."
Swing a Cat also hosts kids' arts and craft classes and caricature workshops (Case is a former art director of the South China Morning Post and The Australian).
Swing a Cat , 241 Rear Shop, To Kwa Wan Road, To Kwa Wan. Open 3pm-8pm Wednesday to Sunday.