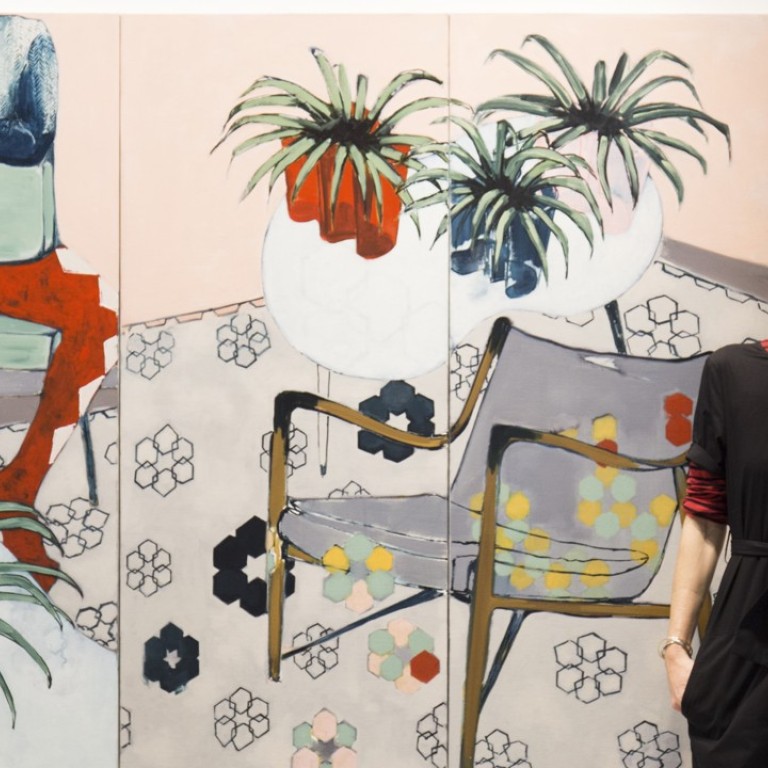 Artist Sara Berman makes global solo debut in Hong Kong - discover the ex-fashion designer's inspirations and aspirations
Berman shut her successful fashion line and went back to school to study fine art because painting was all she wanted to do. Now she's making her solo debut in an exhibition that plays with the idea of trickery
London-based artist Sara Berman was a successful fashion designer for 15 years before changing career paths to become an artist. She hosts her first solo show, "Big Cactus, Little Cactus", at Hong Kong's Galerie Huit until July 22. We caught up with the artist to find out more.
How did you go from fashion designer to artist?
In England, you need to complete a foundation course before you start your design or fine arts degree. As soon as I completed mine, I remember being torn between fashion and art. It was the 1990s in London, so fashion felt like it would be a lot more fun.
At 19, I started my BA at Central Saint Martins, and it felt like a really good decision. I launched my ready-to-wear brand a year before I graduated in 1998 and it just grew over the next 15 years.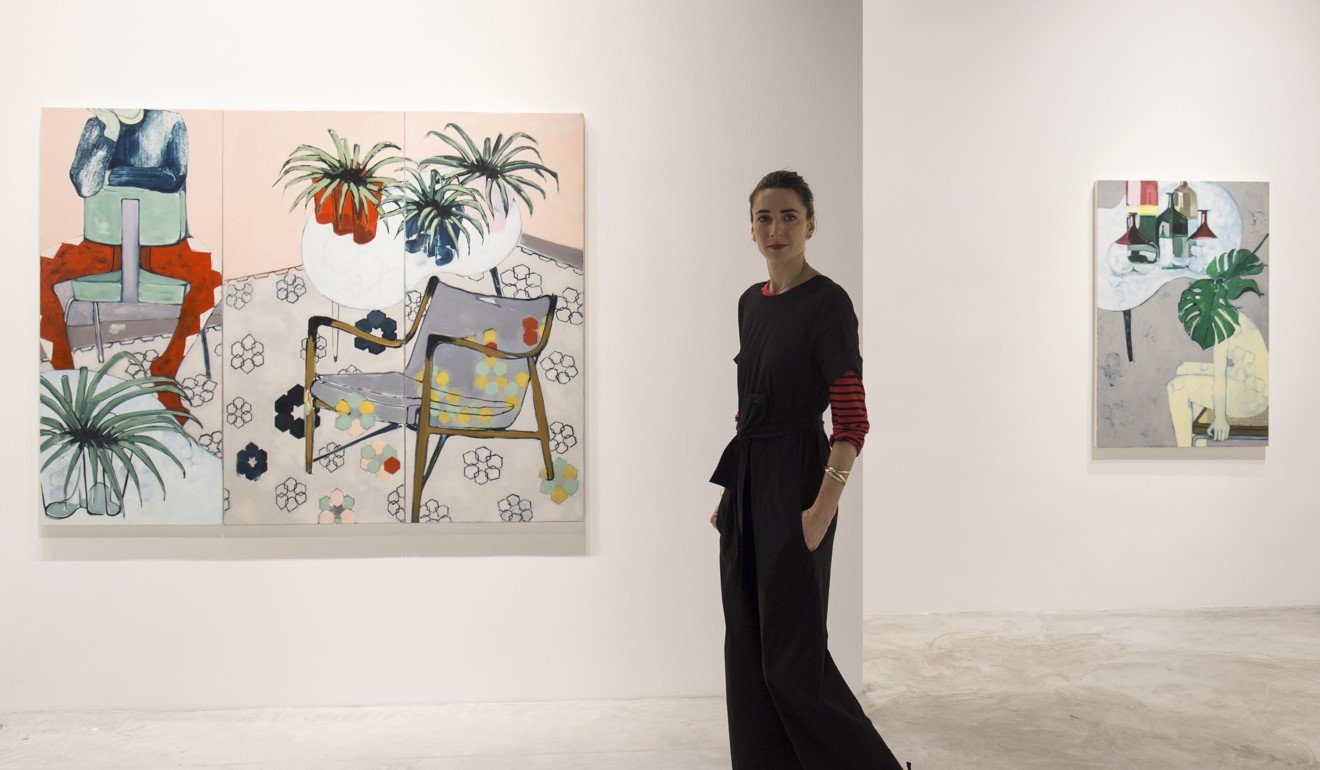 During that time, however, I never stopped painting. It eventually got to a point where I wanted to paint full-time. It was a difficult decision to close my fashion line because I wasn't leaving an ailing business, but painting was what I wanted.
Fashion and painting are two different worlds, so it was like taking a break and starting all over again.
You went back to school to study fine art when you were in your late 30s. What was the experience like?
Even though I had the ability to paint, I didn't have the practice behind me. I applied to the Slade School of Fine Art specifically to work with Lisa Milroy, who was my personal tutor. I was a lot older than the other students which gave me a different perspective – I had three children and previously built a career as a designer and business person.
On the other hand, most students do their master's straight after their bachelor's, but I was starting with a blank canvas – no pun intended. It was a very hard and rewarding experience. I finally graduated last year.
Your first solo exhibition, "Big Cactus, Little Cactus", is on show in Hong Kong at Galerie Huit. How did that come about?
People responded well to my graduate show, which sold out to some interesting collectors. It was during this time that I met London-based curator Monica Chung, who was struck by my work. She later visited my studio and saw my group shows, while watching my work develop.
She bravely offered me a solo show in Hong Kong. It's been exciting – it consists of all new works and this is my worldwide debut solo.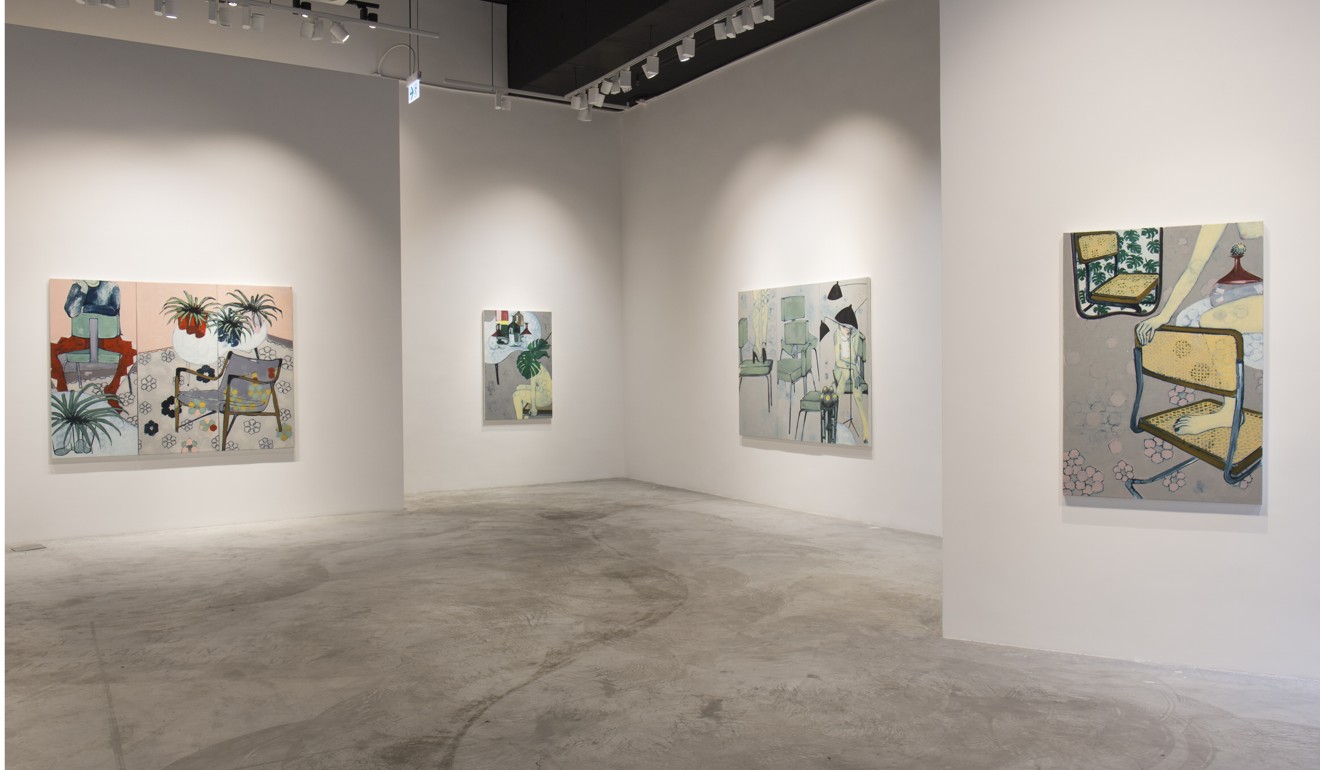 Is there a specific message behind your paintings?
I'm not a political artist, so I don't dictate a message to my audience. My job is the work – to be in front of the canvas and create, and whatever the viewer takes away from it is up to them. I am interested in a constructive narrative.
For example, when we search something online, cookies will then show us all this information related to this topic. In a sense we are drawn into believing in something that isn't true. We accept things at face value and my work deals with this idea of constructed identity and constrictive narrative.
I like to explore how objects are used or placed in the narrative to define things or persons, and how high and low culture is mixed.
With my current exhibition, I play with the idea of trickery. There are plants that look as though they can't be planted in a certain vase and metaphoric holes in paintings so when you look at the piece up close it looks as though the paint has fallen away. You think you're seeing something that isn't there.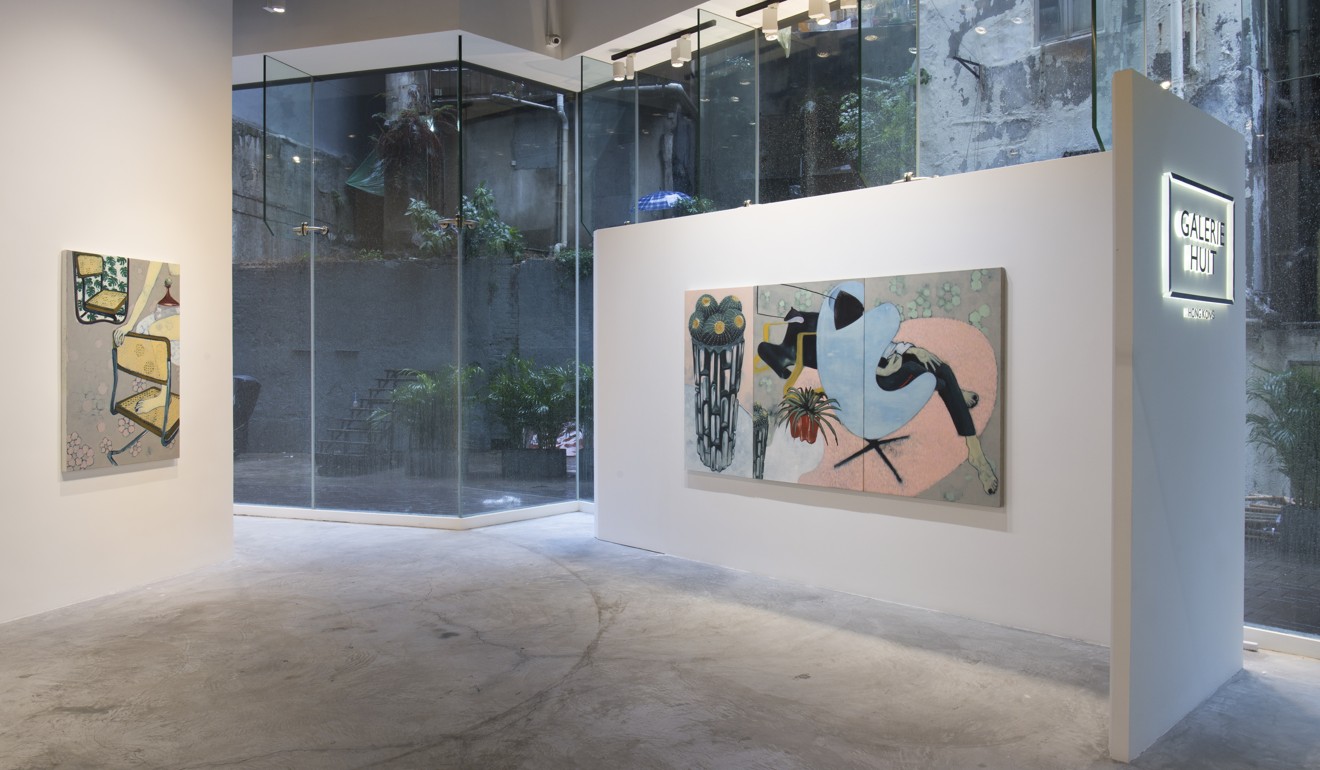 What inspires you?
I have a solitary practice, and I like to be in the studio as much as I can. It can be challenging as I am still a mother and my children are my priority.
When I am in my studio, all I am looking for is a reason to paint. It's not so much about a starting point but about finding boundaries and things that I can push against.
During my master's I spent so long intellectualising everything and reading psychology and philosophy. My tutor eventually told me to throw the books away. It took me a while to accept this and to just paint to push boundaries until I surprise myself or discover something new.
What do you want to achieve as an artist?
I need to make the best work I can make. It doesn't happen every day. Some days when I'm lifted, I paint well – that's what I am striving for. My job is to make work that I am happy with. I want the privilege of a long career, which is a big ask!
Sara Berman: Big Cactus, Little Cactus, Galerie Huit
Open daily 11am to 7pm, closed on public holidays. Until July 22