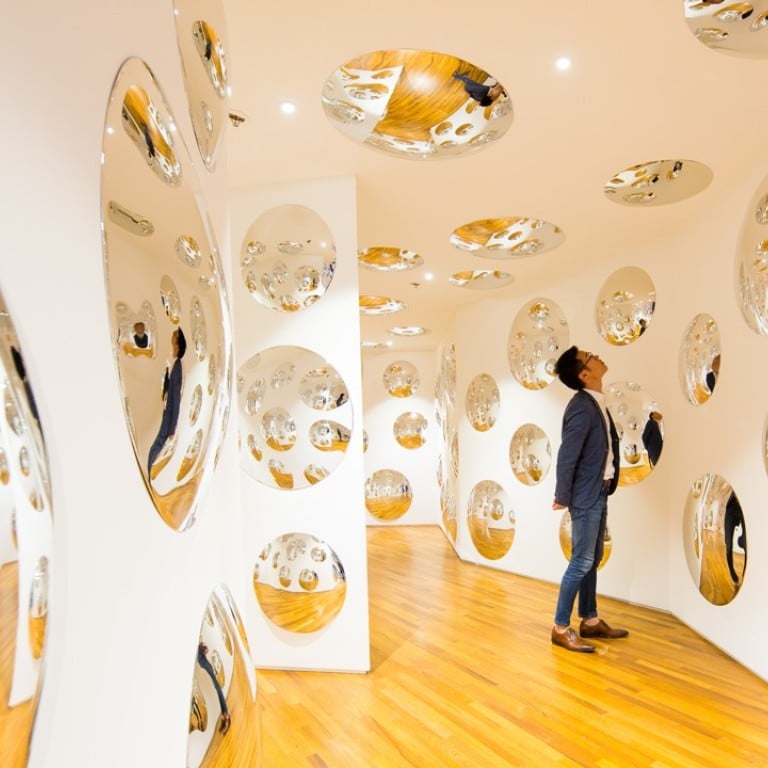 Singapore gallery mounts Yayoi Kusama retrospective on a suitably grand scale
National Gallery Singapore has the space to show the most monumental of works by Japanese artist, whose instantly recognisable art is an expression of the neurosis she's suffered since childhood
National Gallery Singapore is about to launch an immersive retrospective of Yayoi Kusama's dotty idiosyncrasy, surrendering its austere surrounds to the Japanese artist's psychedelic, all-enveloping vision.
Kusama's first major exhibition in Southeast Asia opens on June 9 and it will feature more than 120 works, including her instantly recognisable "infinity net" paintings, her mirror rooms and soft, phallic sculptures.
The former City Hall building has the luxury of space in which to show her work at its most monumental scale. Dots Obsession (2017) is a collection of huge, yellow eggs with black dots suspended in the middle of the glass-ceilinged UOB City Hall Courtyard.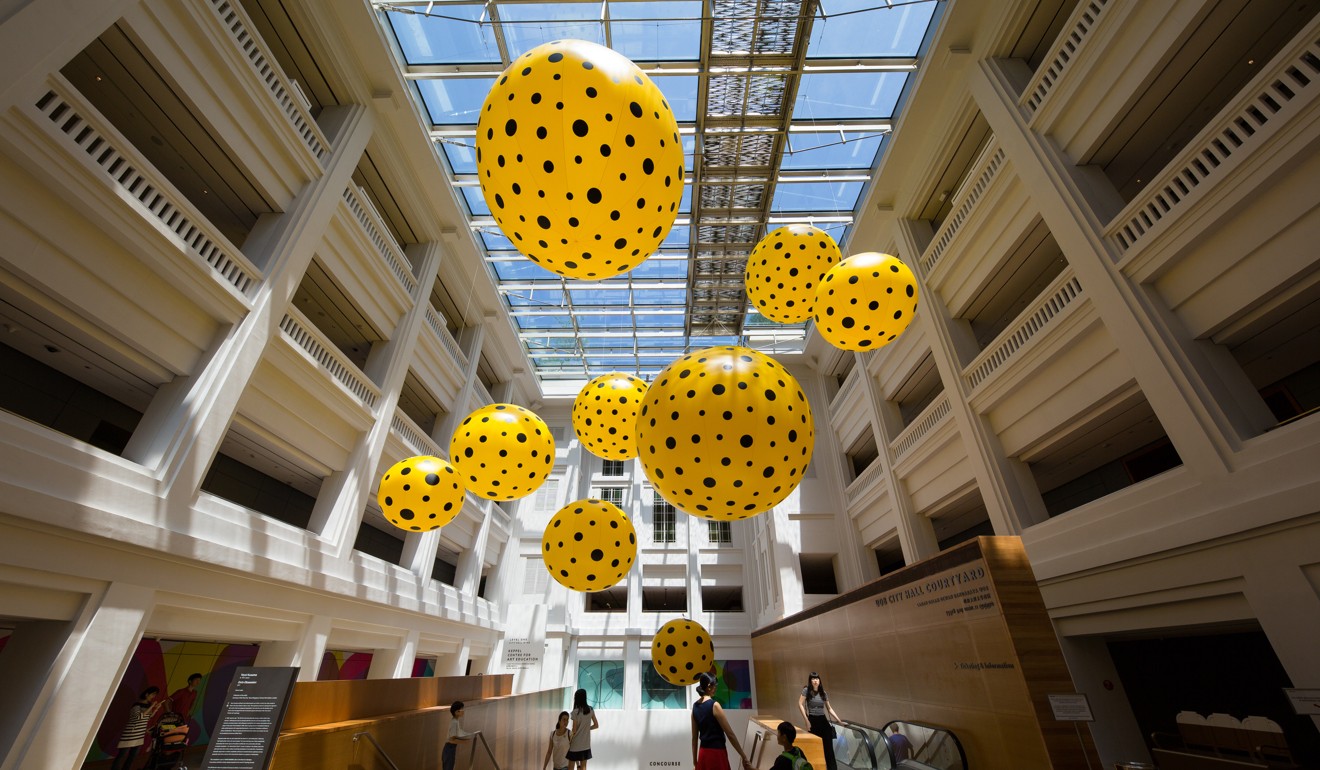 Narcissus Garden (2017) is a collection of 1,500 large stainless steel balls scattered all over the floor of the City Hall Chamber like loose ball-bearings. This is a re-enactment of her bolshy 1966 guerilla act at the Venice Biennale, when she asked visitors to take home the balls for a small sum as a protest against the elitist nature of contemporary art.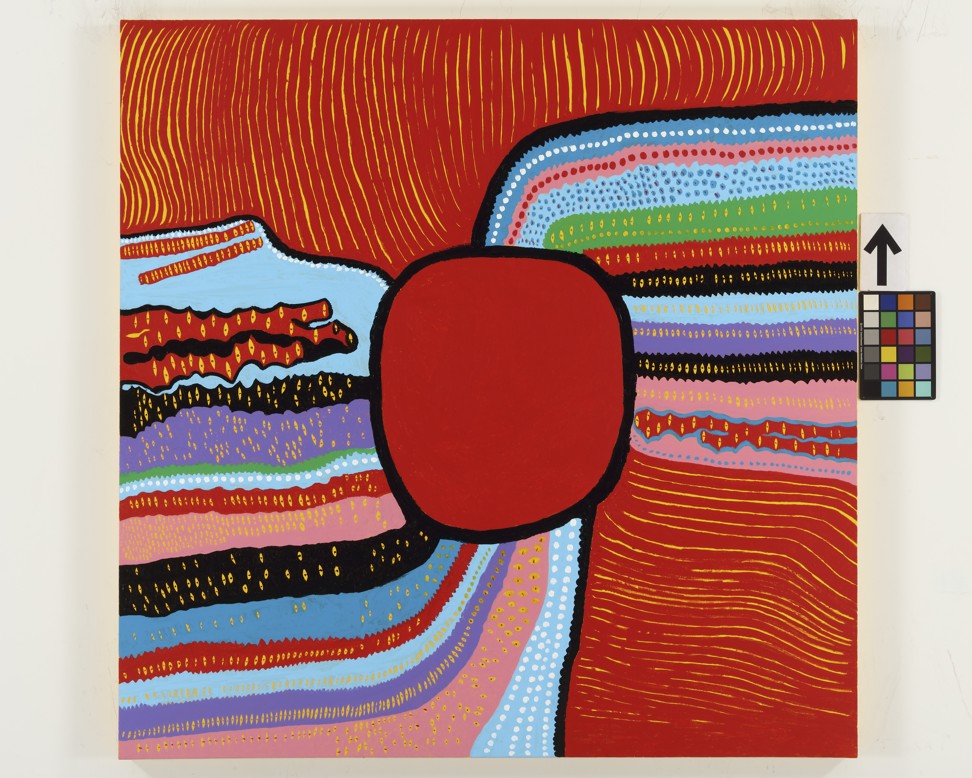 The show's title, "Life is the Heart of a Rainbow", is taken from the name of one of her new oil paintings, a series called "My Eternal Soul" which has familiar motifs but also new forms and colours.
The 88-year-old still paints in her studio every day before retiring to the mental institution that she has voluntarily called home for decades.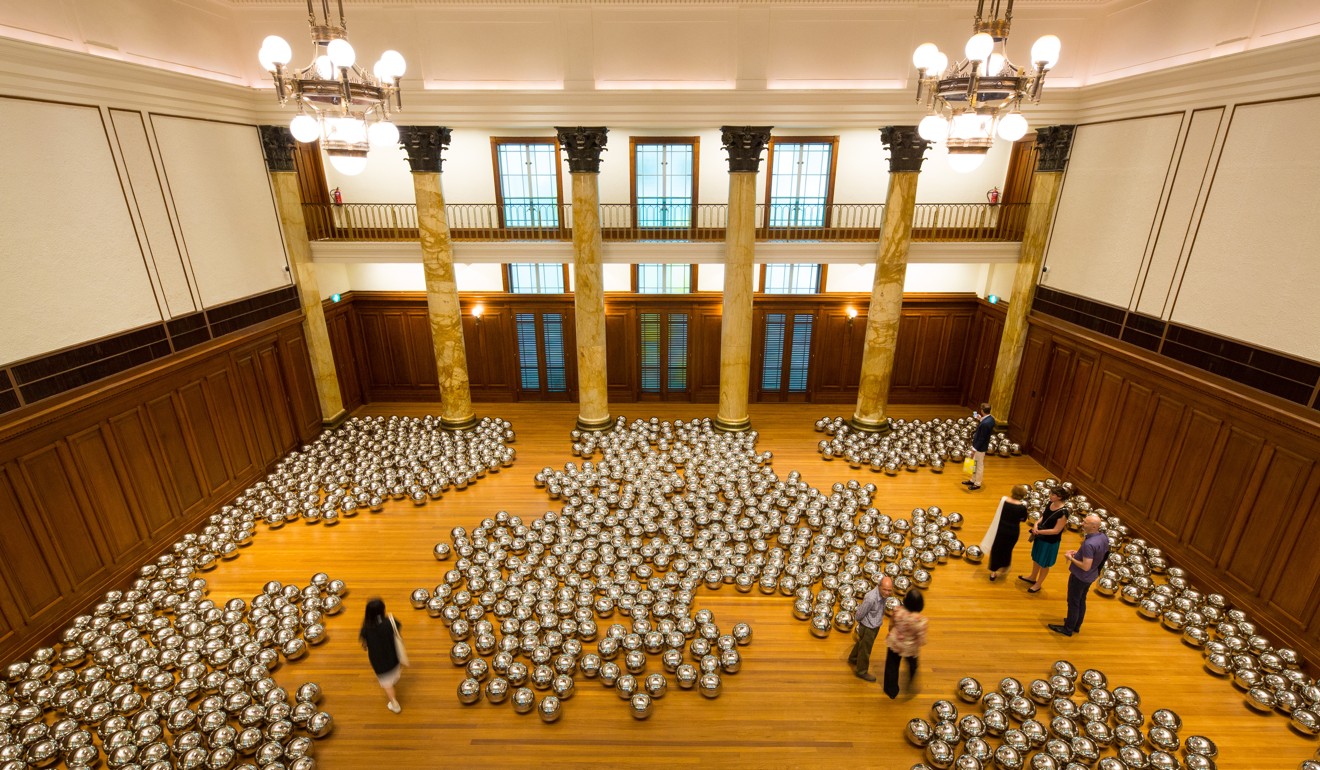 "She is without doubt one of the most influential and compelling artists today. A clear line runs through her work from the 1950s and her work now, and visitors will be able to appreciate her commitment to her vision, and her philosophy of life and art," says Russell Storer, gallery deputy director.
Kusama's distinctive voice, her obsession with combatting "the void" with repetitive patterns, is the result of experiencing hallucinations since childhood , as well as her determination to turn her neurosis into art. Her art holds universal appeal, for it is informed by her wartime experience, her rebellion against gender stereotypes, and of course, its visual accessibility.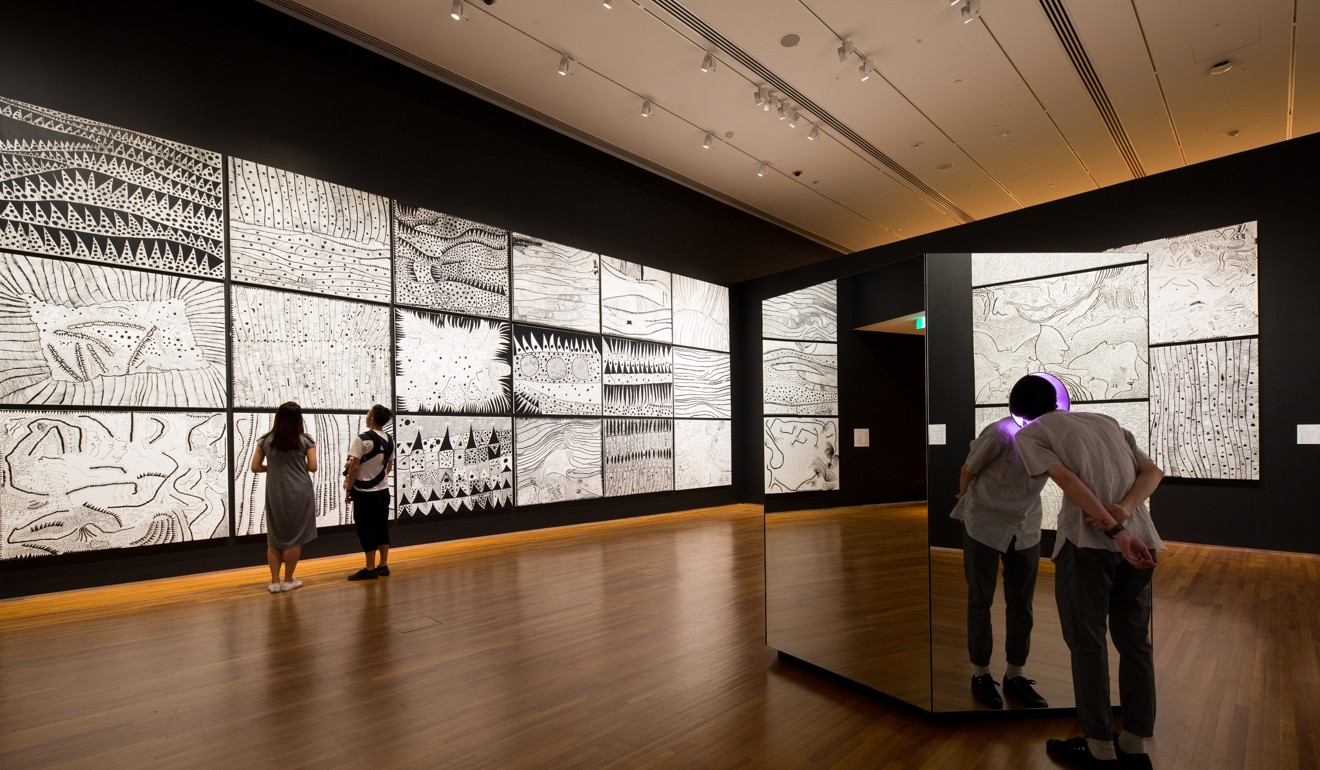 According to co-curator Adele Tan, the works in the exhibition come from her studio, private collections in Asia, the Chiba City Museum of Art in Japan and the show's co-producer, the Queensland Art Gallery / Gallery of Modern Art in Australia.
Yayoi Kusama: Life is the Heart of a Rainbow , City Hall Wing, National Gallery Singapore, June 9 - September 3. The exhibition will then move to Queensland Art Gallery / Gallery of Modern Art, November 4 - February 11, 2018