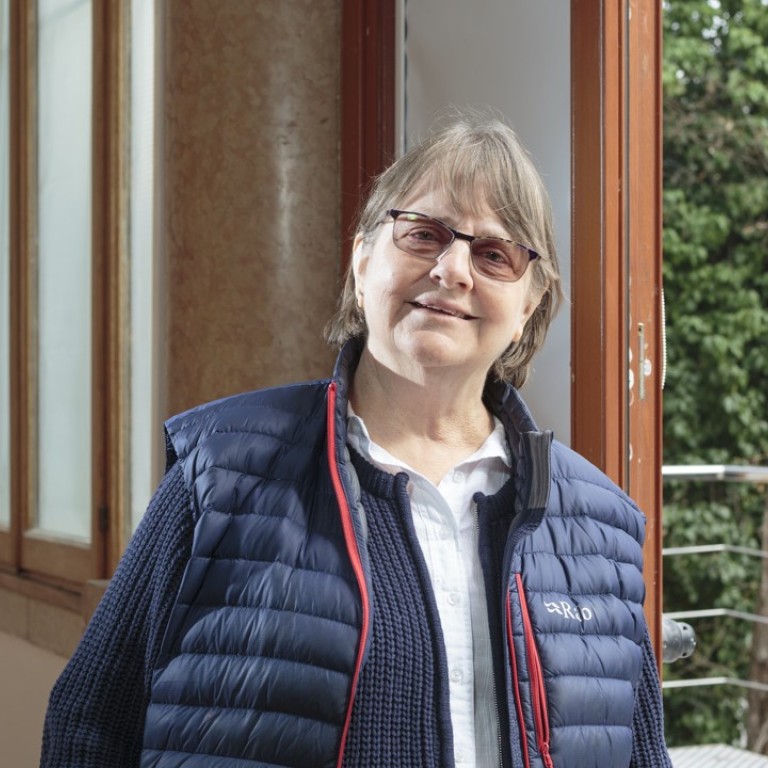 For Phyllida Barlow, Britain's representative at Venice Biennale 2017, fame was 40 years coming
Barlow hit the big time after retiring from four decades of teaching; now showing in Venice, the sculptor talks about young artists' rush for stardom and how she's never sought sympathy as a mother
At the 17th-century Palazzo Pisani a Santo Stefano, huge mounds of shaved ham and salami were dotted around the baroque interior, blazing red and orange lights fuelling carnivorous urges. Meanwhile, elegantly dressed VIPs shoved fistfuls of meat into their mouths on the way to the overflowing buffet table, inhibition loosened by the unlimited flow of cocktails, while a desperate crowd had gathered in the stairwell, begging the bouncers to be let in. It was a bacchanal without the sex.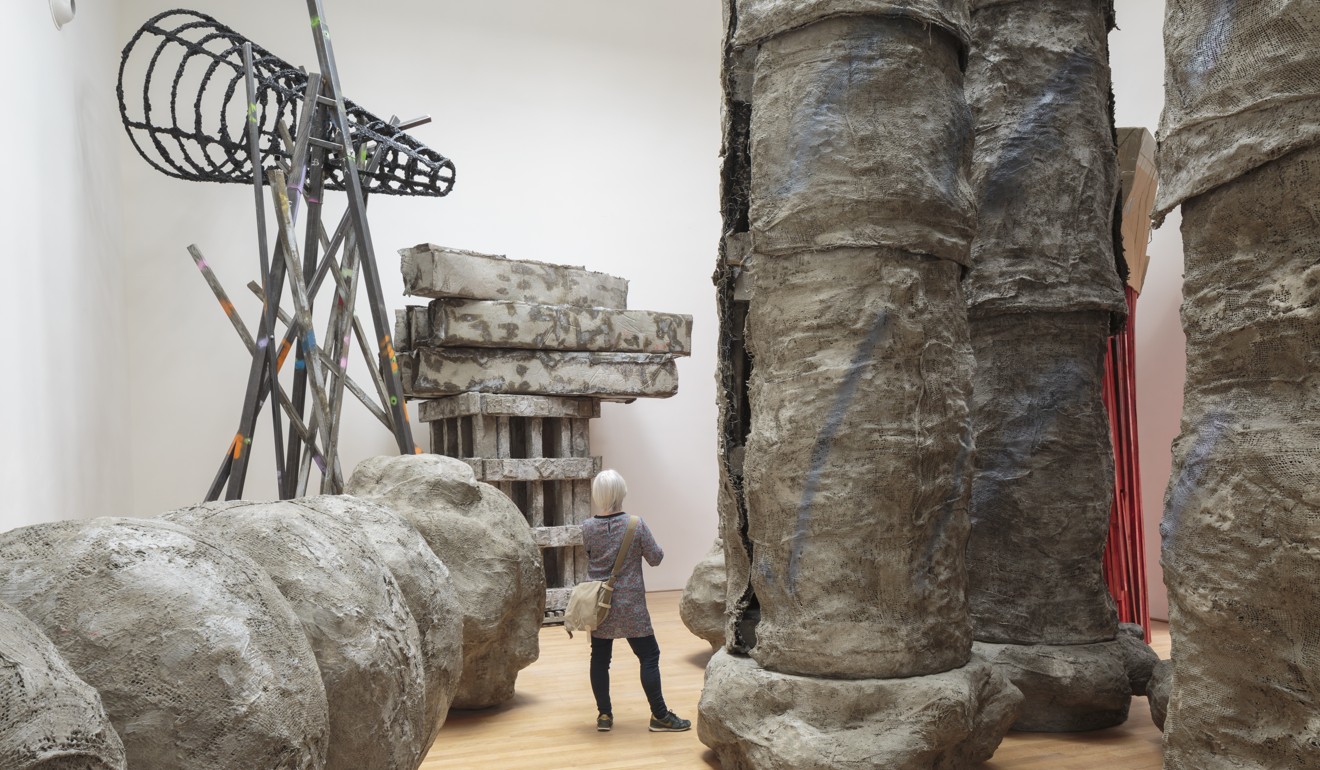 In person, the 73-year-old sculptor comes across as pensive and scholarly. She speaks with quiet conviction about art, as she would have done during her 40-plus years as a teacher at London's Slade School of Fine Art. Showy is not a word that springs to mind when considering her artistic practice. In fact, she spent decades in relatively obscurity and only became famous after retiring from teaching in 2009. "Phyllida Barlow: an artistic outsider who has finally come inside" was
The Guardian
's headline when
the British Council picked her for Venice
.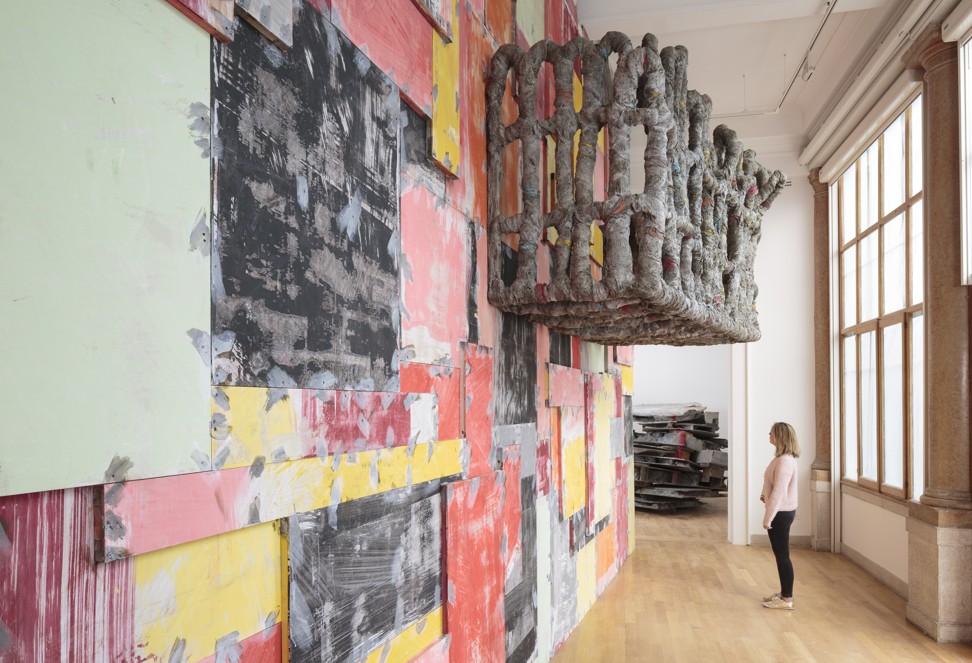 That doesn't mean her art lacks ambition. She often works on an architectural scale: huge, lumbering, superficially crude installations using everyday materials such as salvaged planks, cardboard, fabric and polystyrene. What she has put in the British Pavilion rebels against its staid, safe, neoclassical shell: precarious-looking columns, an intervening wall made from salvaged boards, a balcony inside a room. So perhaps the party is quite apt. Her show is called "Folly", after all, and it is about losing control.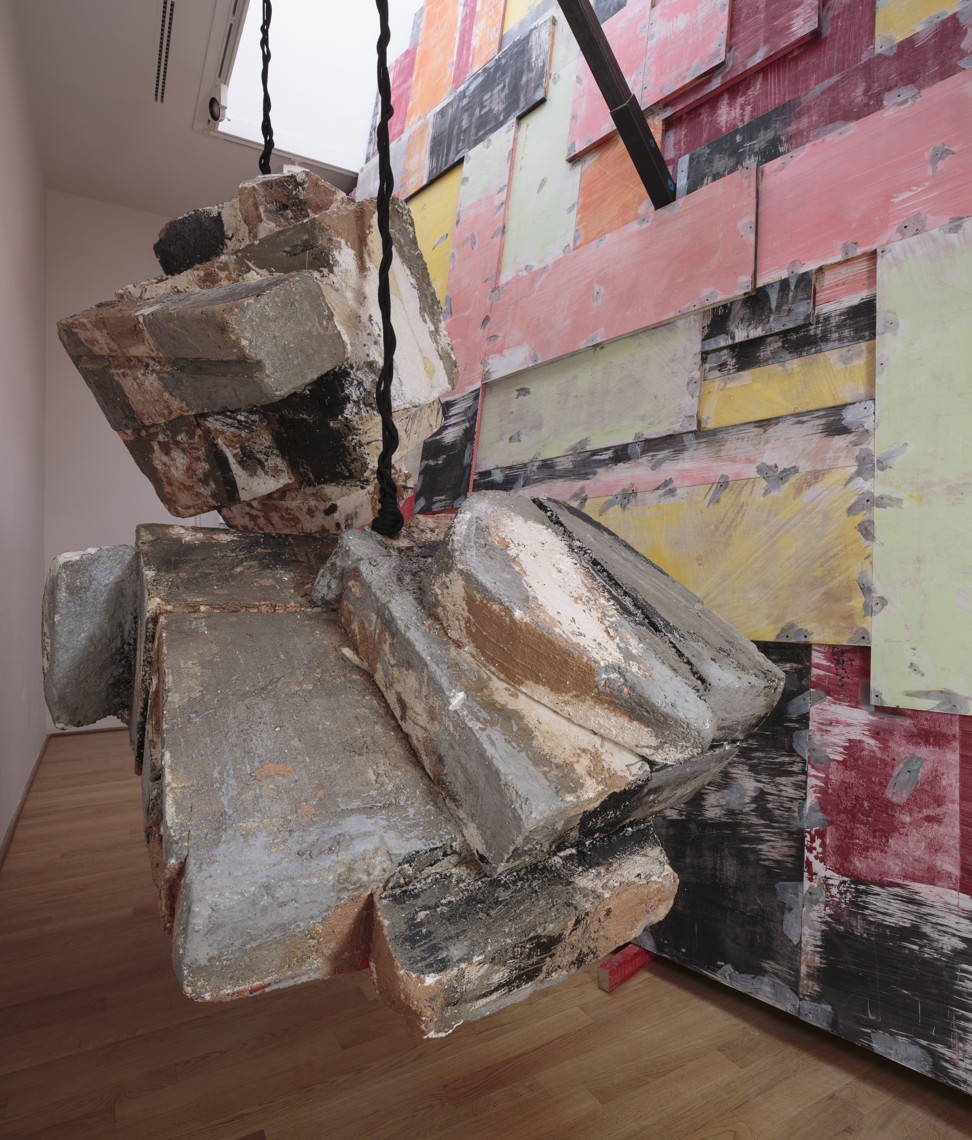 Barlow puts her late fame down to life choices and generational differences.
"I come from a generation when success was not a commodity and success wasn't defined for artists," she says. "Younger artists today feel they can define success: having your work seen in exhibitions, and climbing up via exhibitions. In my day, it was about what you desire, the ability to do it and finding some way economically to sustain it."
She has, by any measure, climbed to pretty heady heights herself: exhibiting at the Serpentine Gallery in 2010, signing with the Hauser & Wirth gallery the next year, getting the Tate Britain Commission in 2014 and now, representing Britain in Venice. But she had toiled for decades first. Now, she says, young artists try to get there much more quickly.
"I am not saying the old way was the right way. But artists often only start to reveal themselves five years after art school after they come out from the shadow of their teachers. But in the UK, the YBAs [Young British Artists] came on the scene in the late 1980s and broke the mould. They showed you don't have to hang around and struggle for years, that you can make the art world work for you, and that's admirable. Whether that has become a method is what is more problematic," she says.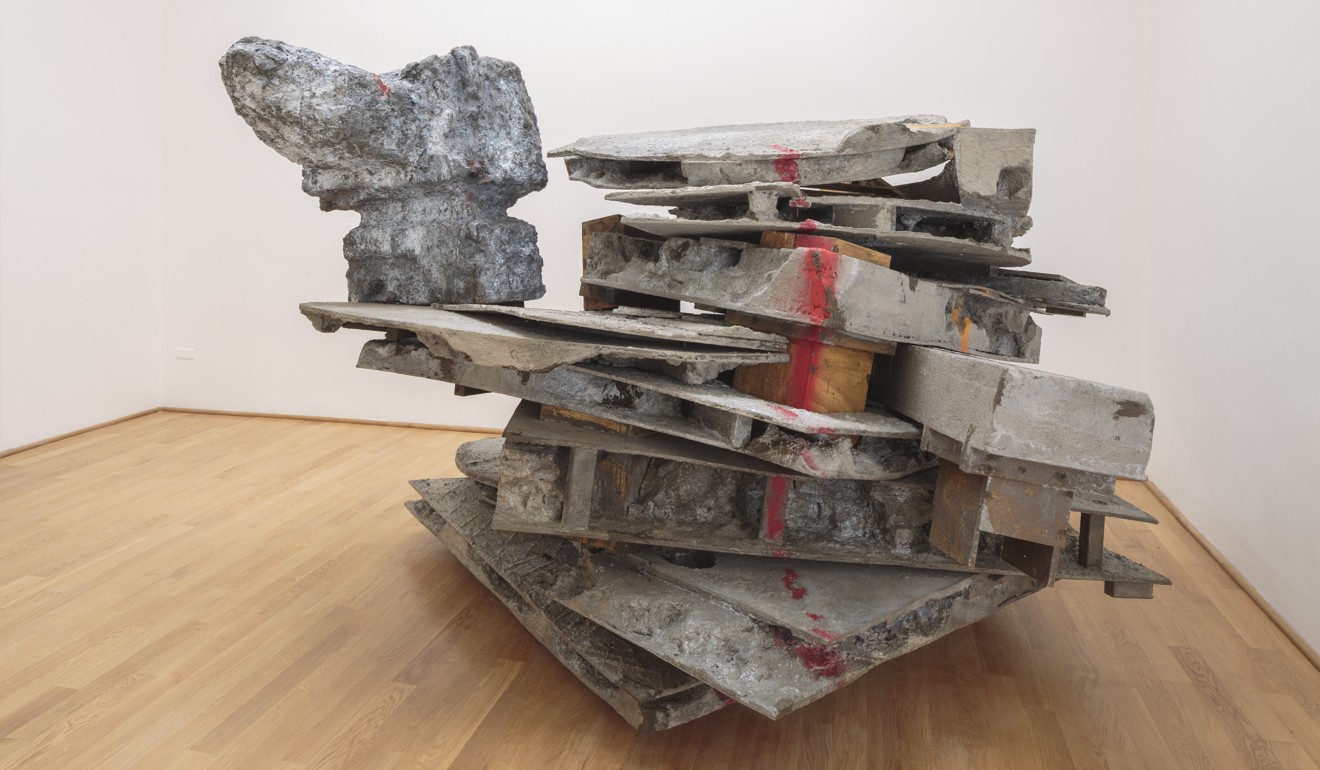 Barlow never stopped her studio work during her teaching years, though it took a back seat to some degree. She only started working in the studio on a full-time basis after retiring from teaching.
"I taught from 1966, and also had very big family commitments before," she says, referring to bringing up five children with her artist and writer husband of over 50 years, Fabian Peake. (Her son Eddie had a solo exhibition at White Cube in Hong Kong last year.)
But Barlow has never felt the need to align herself with, or seek sympathy and sustenance from, a sisterhood of wives and mothers.
"There's a very productive side to having children. When I had my studio time, I had to have some kind of result. And that discipline was ingrained within me from then on," she says.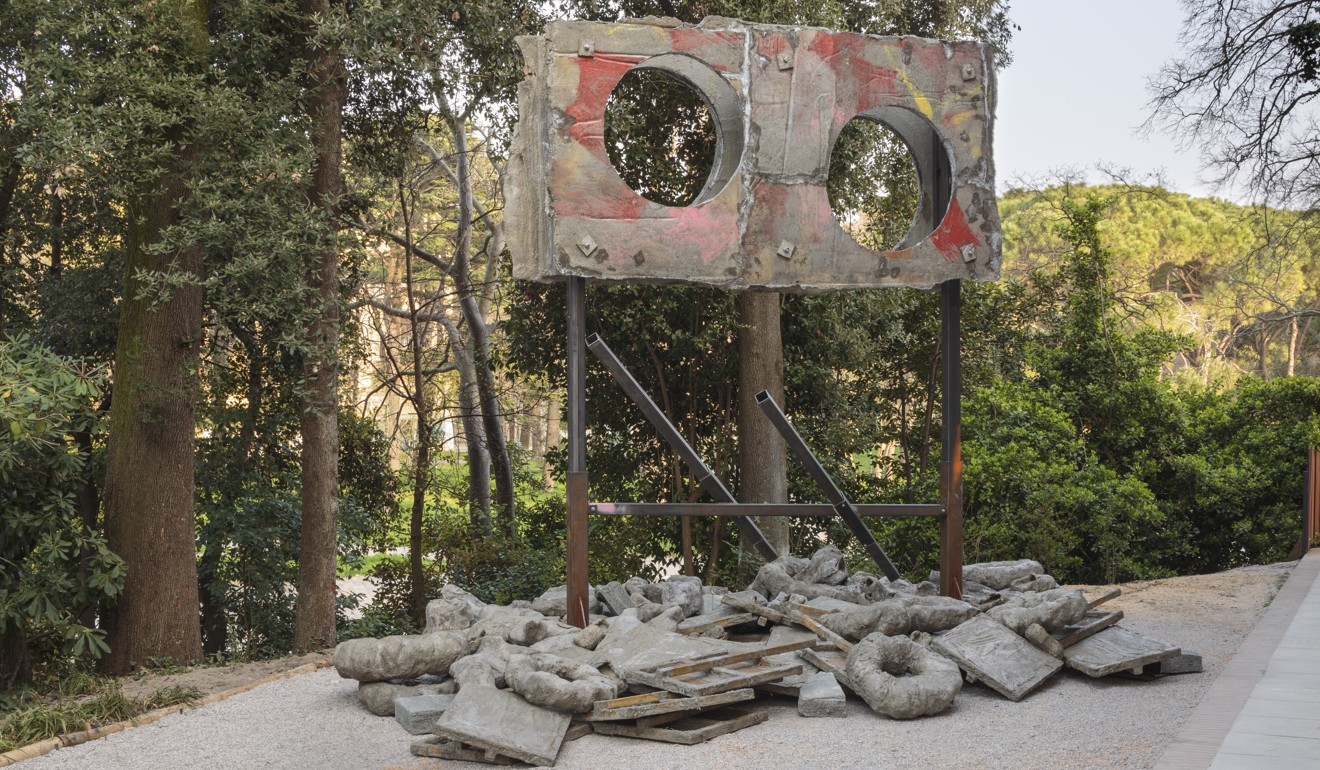 She feels strongly about gender inequality. She acknowledges the influences of Louise Nevelson, Eva Hesse and other female artists, and says of her Tate commission that it tried to question the "inherited masculine authority" of the building in which it was placed. Her choice of materials and methods were partly reactions against the male-dominated minimalist movement that was de rigueur in the 1960s: think Carl Andre, Richard Serra, Donald Judd. "It was a very macho conceptual movement that often involved the use of industrial processes," she says.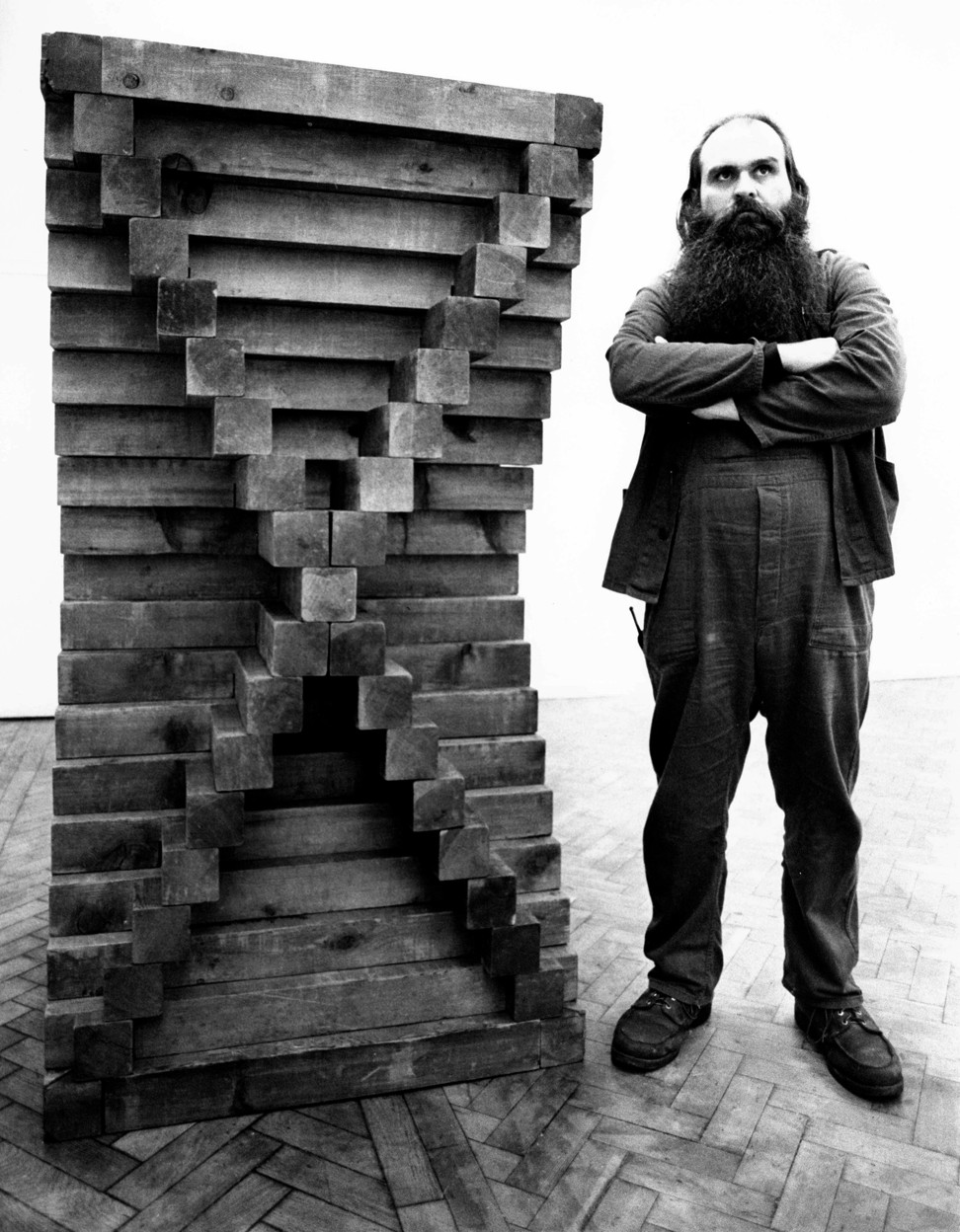 But she has no need for what she calls "team spirit entirely from a female point of view". Instead, she has always relied on "the audience of one": herself.
"Maybe it is arrogant, but it builds up resilience and endurance. When nobody wanted to show my work, I would put it in empty building sites or on the street so I got my exhibition anyway. It's a sort of freedom that gave me courage. And courage is something I cherish as a means for accomplishing work," she says.
The size of her audience has definitely grown, but now that she has everyone's attention, what does she want to say?
"My subject is not political, but changes that are beyond our control and unpredictability are very important elements in the exhibition," Barlow says.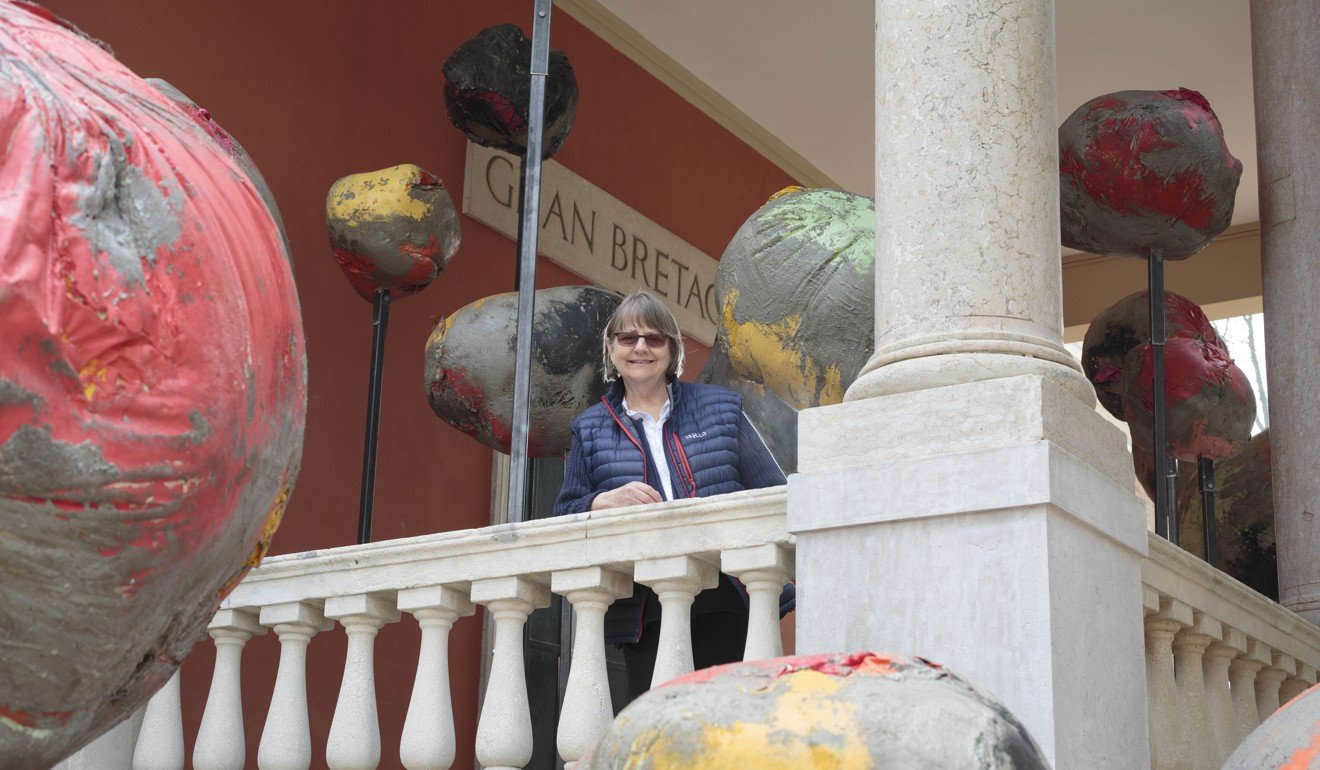 In a world where there is so much conflict between states and ideologies, she would prefer it if all the national pavilions in Venice took off their names and all participating artists were listed without their nationality.
"That would be fascinating, and reveal much bigger things about what it means to be alive now," she says.
Phyllida Barlow's British Council commission is at the Biennale Arte 2017 from 13 May to 26 November. britishcouncil.org/venicebiennale