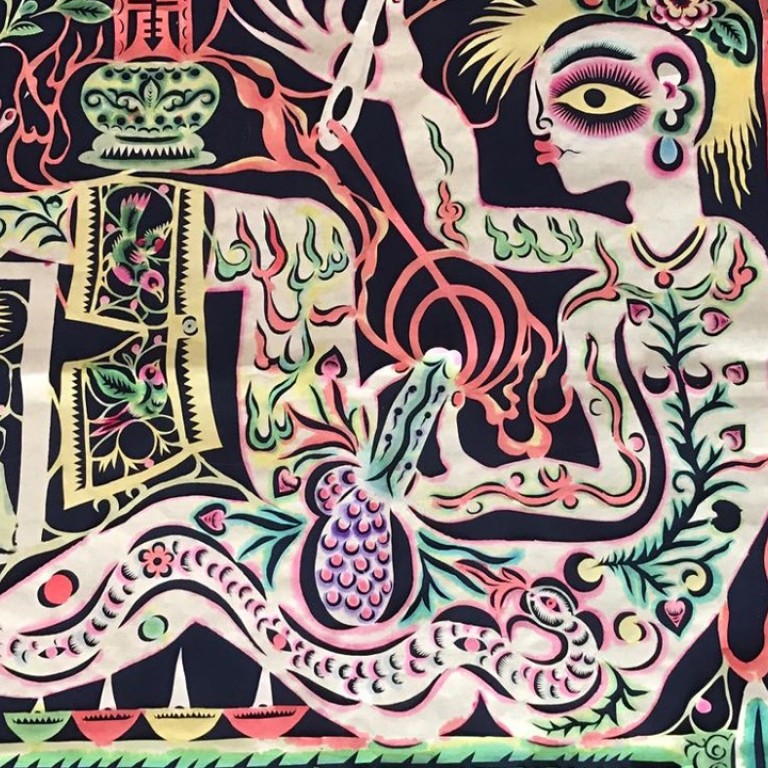 A Taipei showcase for LGBTQ-themed Asian art that's timely after Taiwan court's historic approval of same-sex marriage
Hong Kong organiser of pioneering show paying tribute to the gender diversity of Asia's contemporary art scene hopes to bring it to his home city
Taipei's Museum of Contemporary Art (Moca) is pressing ahead with the first major survey of LGBTQ-themed art in Asia this September, a timely acknowledgment of the diversity of Chinese-speaking artists following a Taiwanese court's historic ruling
approving same-sex marriage
.
"Spectrosynthesis - Asian LGBTQ Issues and Art Now", co-presented by Sunpride Foundation, will feature more than 50 works by artists such as Hong Kong's Samson Young Kar-fai, Singapore's Ming Wong, Wu Tseng in the United States and Taiwan's Wen Hsin and the late Shiy De-jinn.
It seems natural that a groundbreaking exhibition celebrating lesbian, gay, bisexual, transgender and queer identities should take place in a socially progressive city like Taipei. However, the gay Hong Kong collector behind the exhibition believes his home city is ready for it, too.
"I founded Sunpride Foundation three years ago to raise awareness and earn respect for the LGBTQ community through art," says businessman Patrick Sun Kai-yit. "We began planning the exhibition two years ago and I considered Hong Kong and other Asian cities before settling on Taipei.
"Taipei's advantage is that I have a second home there and a lot of the foundation's collection is kept there. Also, Moca Taipei's involvement is extremely important. But I really want to bring it to Hong Kong and we are considering several venue options."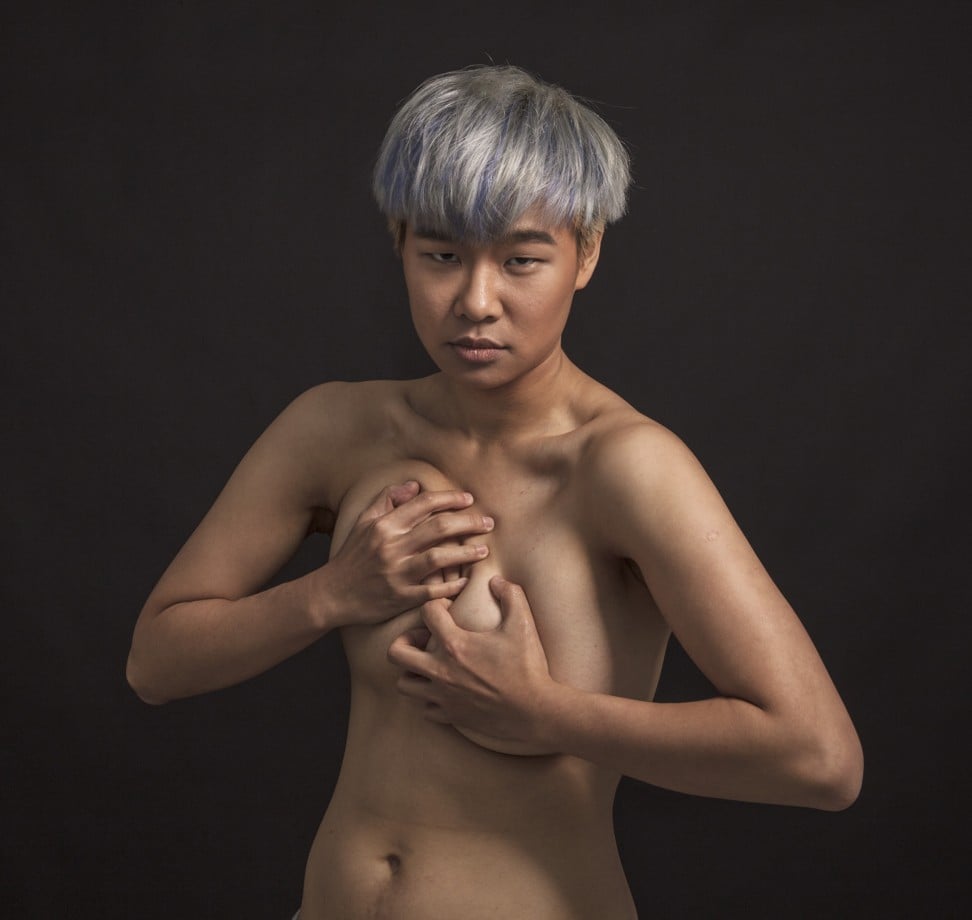 The word "spectrosynthesis" in the title merges the words spectrum and photosynthesis, and Sun says the show is intended to "shine a light on the LGBTQ community's rich and diverse history". He stresses it is not an exhibition about who is and who isn't gay.
"We don't specify the sexuality of all the artists since we believe in the fluidity of identities and that those who identify as heterosexual can also create art relevant to what we want to explore here: identity, equality, the mass media's hunt for novelty, social oppression, stigmatisation, lust, and life and death," he says.
However, the fact that some of the artists involved are, or were, open about their sexuality makes this show a rare tribute to the community's contribution to contemporary art.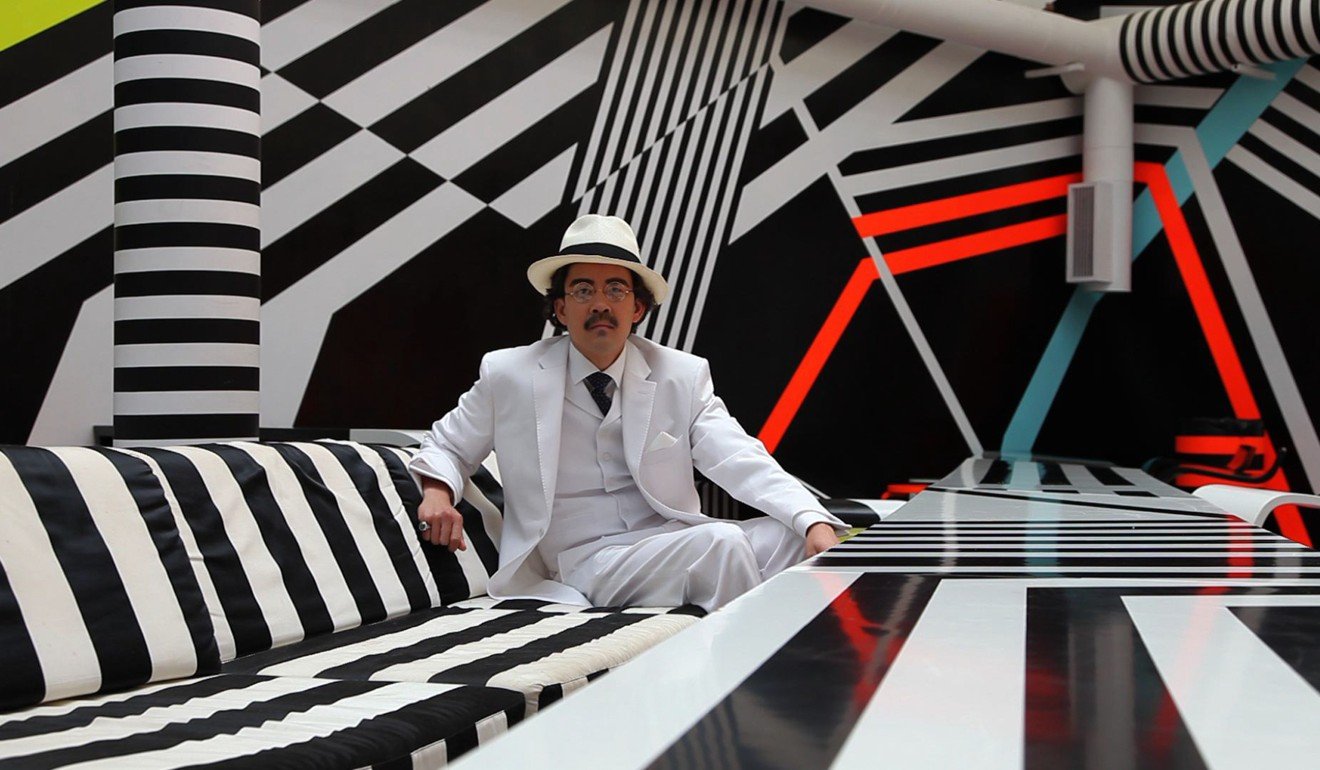 The earliest works featured are two paintings by Shiy, the Taiwanese modern master who died in 1981. "Shiy taught me when I was in art school and all the students knew he was gay. He was a real pioneer in every sense," says Yuki Pan Sheau-shei, director of Moca Taipei.
Singapore's Ming Wong, who is openly gay, is represented by his 2010 video work Life and Death in Venice. This revisiting of Luchino Visconti's film of Thomas Mann's novella Death in Venice was shot when Wong was representing Singapore in the 53rd Venice Biennale, and he played both main characters in the story – the older man, Aschenbach, and the young Tadzio, the object of the former's obsession.
Another gay artist with a work in the exhibition is Jimmy Ong, also from Singapore. His Heart Sons (2004), a charcoal drawing of two men holding a baby, is among the many works of his that address the issue of same-sex marriage and parenthood.
Tseng Kwong-chi's photographic portraits of himself wearing a Mao suit in front of famous landmarks do not address LGBTQ issues directly, but the work of the late Hong Kong-born, US-based photographer has to be seen in context of his life as a gay artist who was part of Keith Haring's close circle.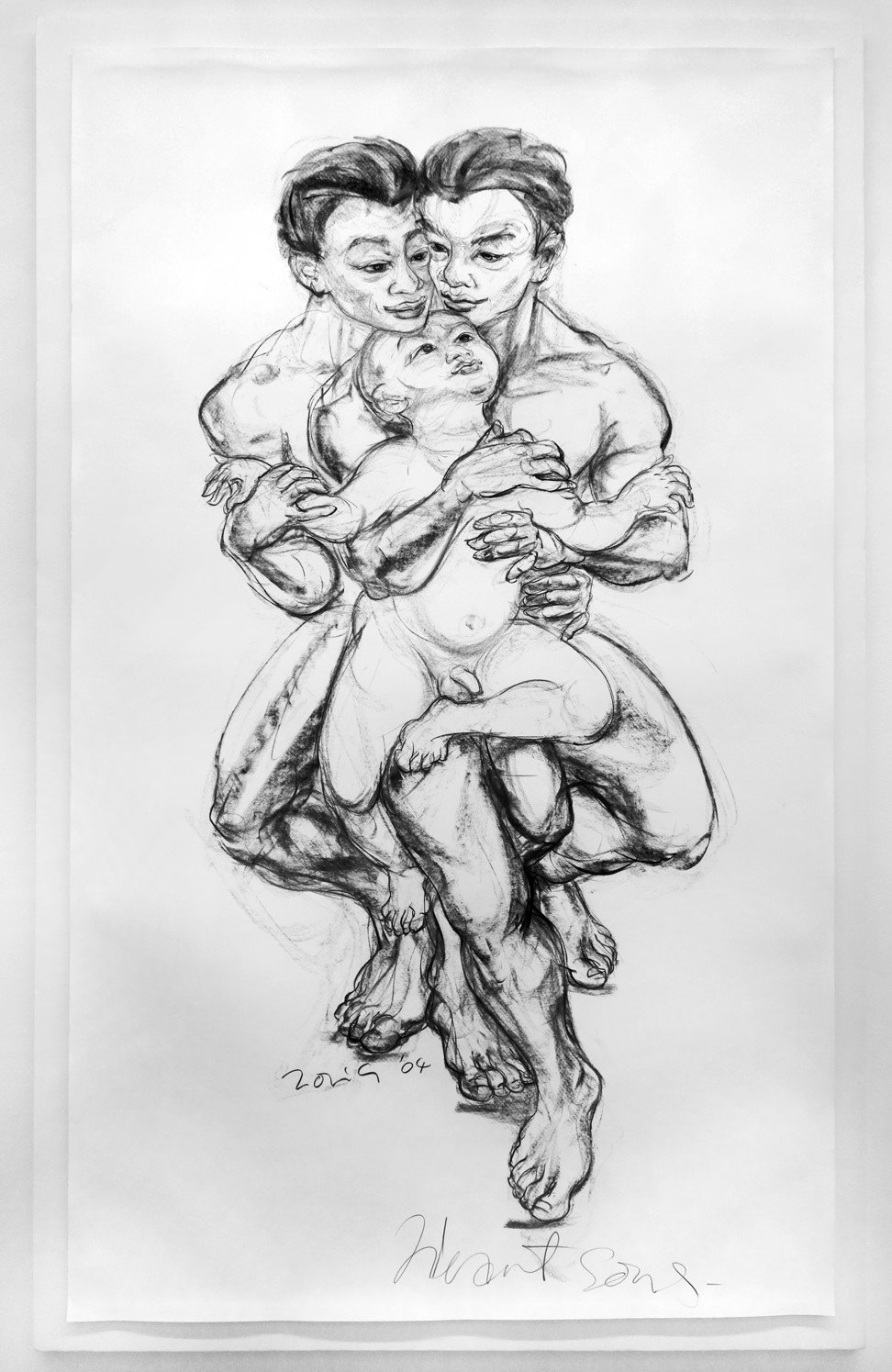 Also included in the show is Xiyadie, or Siberian Butterfly, the nom de plume of a gay farmer in Shaanxi province in China's northwest who makes homoerotic imagery through traditional Chinese paper cuts.
Young, who is
representing Hong Kong in the Venice Biennale
this year, doesn't directly address sexuality in his work, but the silent chorus in his
Muted Situation #5
(2016) seems to touch on the suppression of alternative voices, Sun says.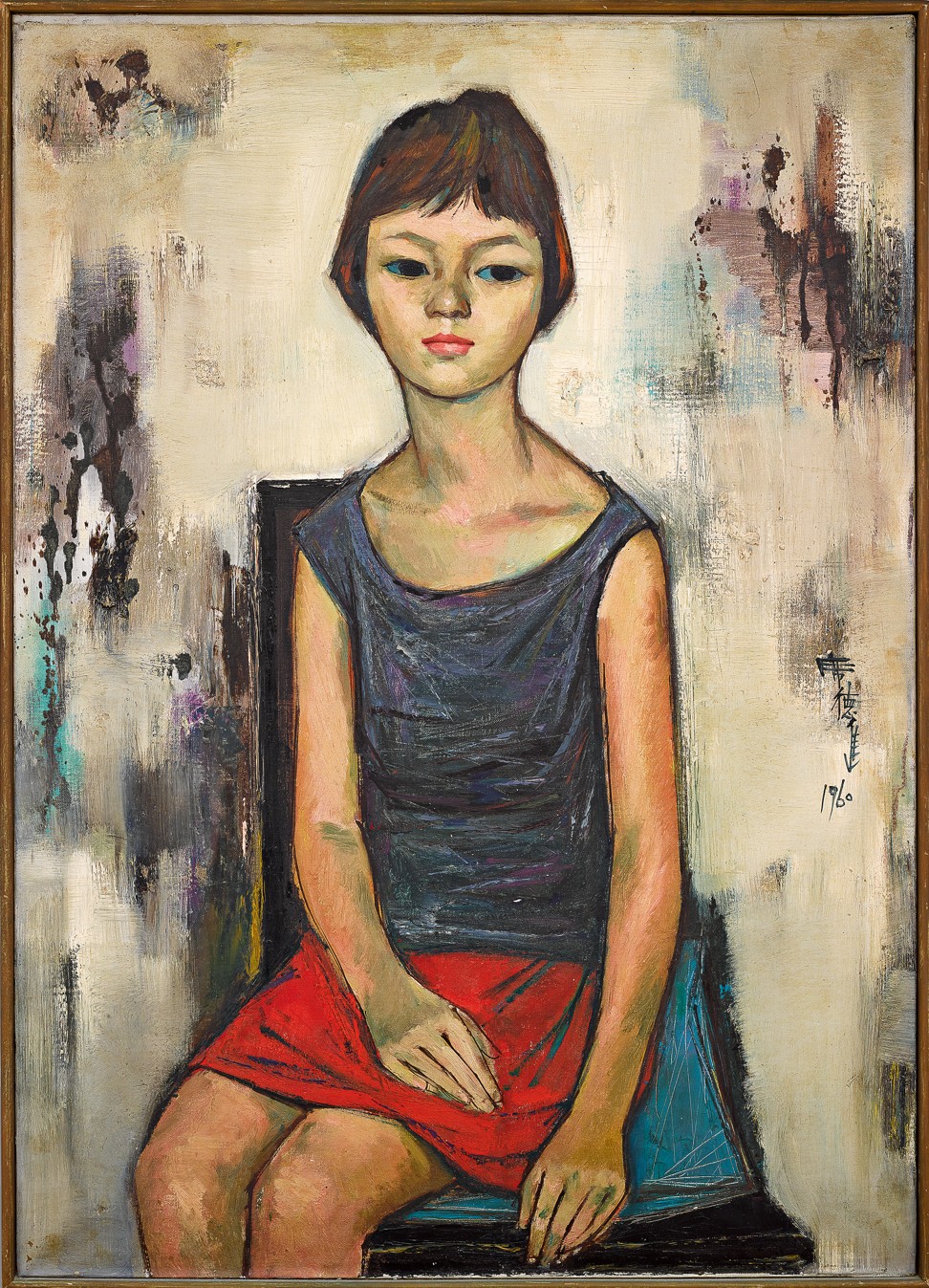 Taiwan's public museums have had other exhibitions exploring sexual orientation in the past, including 2015's "Your Closed Eyes My Extinction" at the National Taiwan Museum of Fine Arts, which featured nine contemporary Taiwanese artists. But this is the first international survey of its kind and features artists from Hong Kong, Taiwan, Singapore, and China, as well as ethnic Chinese artists in North America.
Around half the works are taken from Sunpride's collection. The rest are on loan or are new commissions.
Michael Chen Chan-wan, Sunpride Foundation's art consultant, says he used to think that good art is good art and the identity of the artist should not be a major curatorial criterion.
"As we can see from Tate Britain's current "Queer British Art" exhibition, our approach to art history is not linear any more and we want to include multiple value systems and the different ways in which people perceive themselves," he says.
Pan says it is the duty of a contemporary art museum like Moca Taipei to broaden the public's horizon and incorporate non-mainstream voices without fear of offending anyone.
"Art doesn't always have a direct impact on social issues, but we hope that this exhibition will encourage more people to join in the debate about same-sex marriage in Taiwan today," she says.
"Spectrosynthesis - Asian LGBTQ Issues and Art Now", the Museum of Contemporary Art, Taipei. Sept 9 to Nov 5, 2017
This article appeared in the South China Morning Post print edition as: allowed and proud