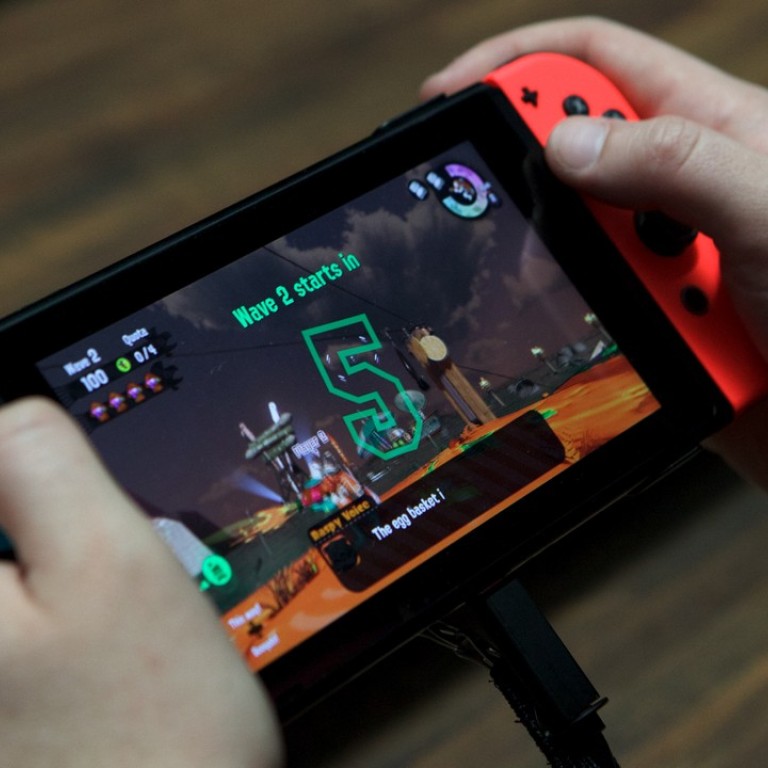 Nintendo Switch proves knockout hit for gaming giant, raising bar on console design and competitive gaming
Accompanied by a fleet of exclusive titles set to open up gaming to a new generation, Nintendo is once again on course to redefine gaming with its Switch console
It is indisputable that Nintendo has another hit on its hands with its portable-meets-home console, the Switch.
The system has been selling faster than the company can make and ship units, and during this year's Electronic Entertainment Expo, the crowds running to see the console verged on dangerous.
One might think the system's success has to do with its blending of a home console and a portable gaming system, but I think it really comes down to how Nintendo is using the Switch to redefine and broaden the appeal of eSports - a massively popular aspect of gaming.
To fully understand Nintendo's approach to gaming, it's important to go back to the 2006 release of the Wii, and what that console's design said about the company. The Wii was Nintendo's leap from a video game console maker, to a game and toy creator - as a result, opening up gaming to everyone.
The company's next console, the Wii U, was an unmitigated flop, but it did produce one very important game that helped shape the future of Nintendo: Splatoon.
Splatoon is essentially Nintendo's family-friendly take on the first-person shooter, a genre usually riddled with bullets, blood and death. In Splatoon, you play as cartoon squids and try to out-paint one another in arenas with a variety of paint rollers and paintball guns.
It took the typical military design of a first-person shooter and changed the language into something more about fun and less about death. Hisashi Nogami, the producer of Splatoon 2 - which is headed to the Switch - says the game didn't even start out as a shooter.
"Rather we wanted to make a game that the widest range of players possible could enjoy - from young kids to serious gaming fans," Nogami says. "If that means, as a result, that we've created a game that players new to the shooter genre can enjoy, but also that shooter fans find satisfying, then that's great.
"We also hope people watching this game for the first time feel that they're invited into it. If that lowers the bar for the genre as a side effect, then we'll consider that a success."
Splatoon also highlights Nintendo's increasing desire to get into not eSports, but competitive gaming.
It seems that in Nintendo's view, eSports is a rather inconsistent, sometimes indefinable sort of competitive gaming. It is, essentially, what the console was before the Wii entered the market: a form of entertainment that isn't exactly broadly appealing.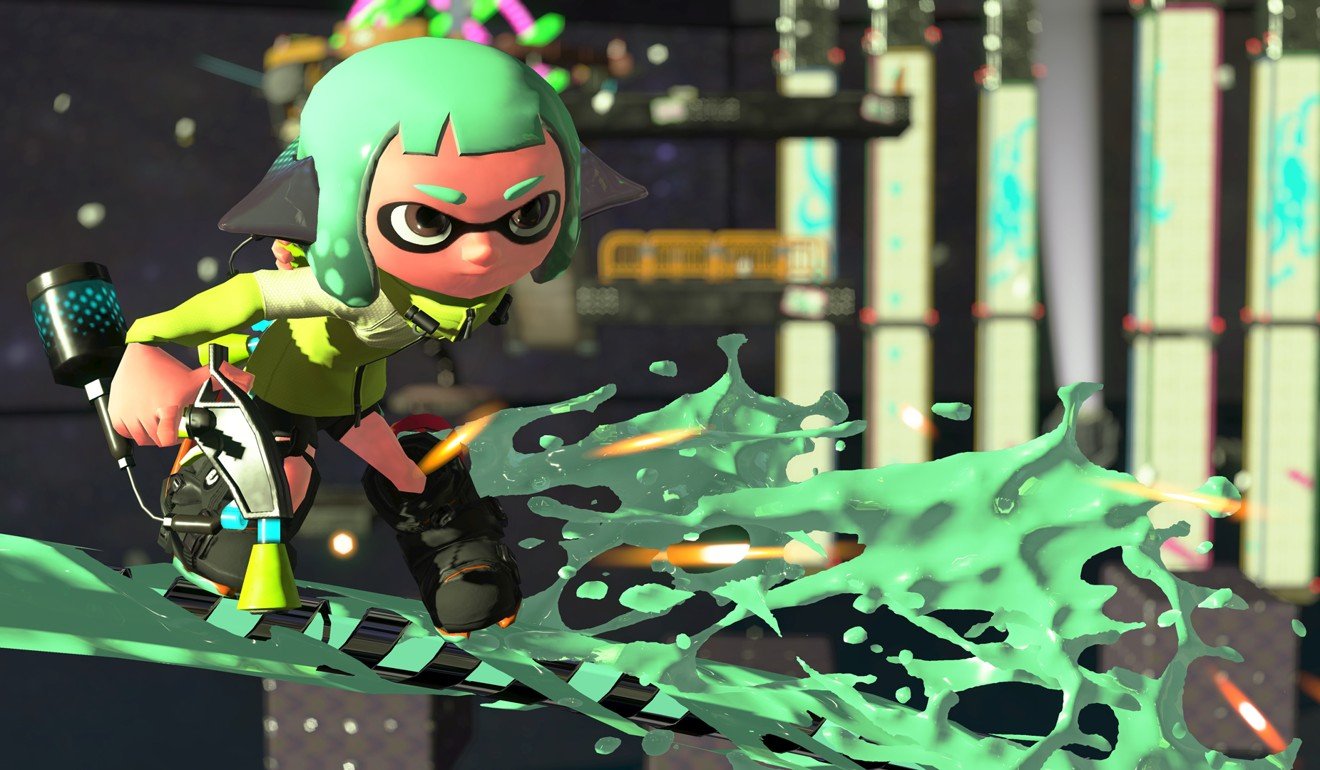 So while Nintendo supports eSports - seen when it held a first-of-its-kind Nintendo World Championships in 1995 - it's not where the company is putting its energy.
Instead, Reggie Fils-Aime from Nintendo America says its focus is on competitive gaming.
"Competitive gaming is all-inclusive of people playing online or together in person, while the term eSports has grown to incorporate a broad variety of things, including participation, sponsorship, staging and underwriting, and so on," he says. "It doesn't always have a consistent meaning."
The key thing here is that competitive gaming is a broader segment - it's something everyone does, be they professional eSports gamers or you and your family and friends. And, that is what the Switch is designed around.
"With Nintendo Switch, people can play anytime, anywhere, with anyone," Fils-Aime says. "Multiplayer games like Arms, Splatoon 2 and Pokken Tournament DX are great fun to play in a variety of settings, whether it is on the couch next to family and friends, online, at local fan-run tournaments or at larger events.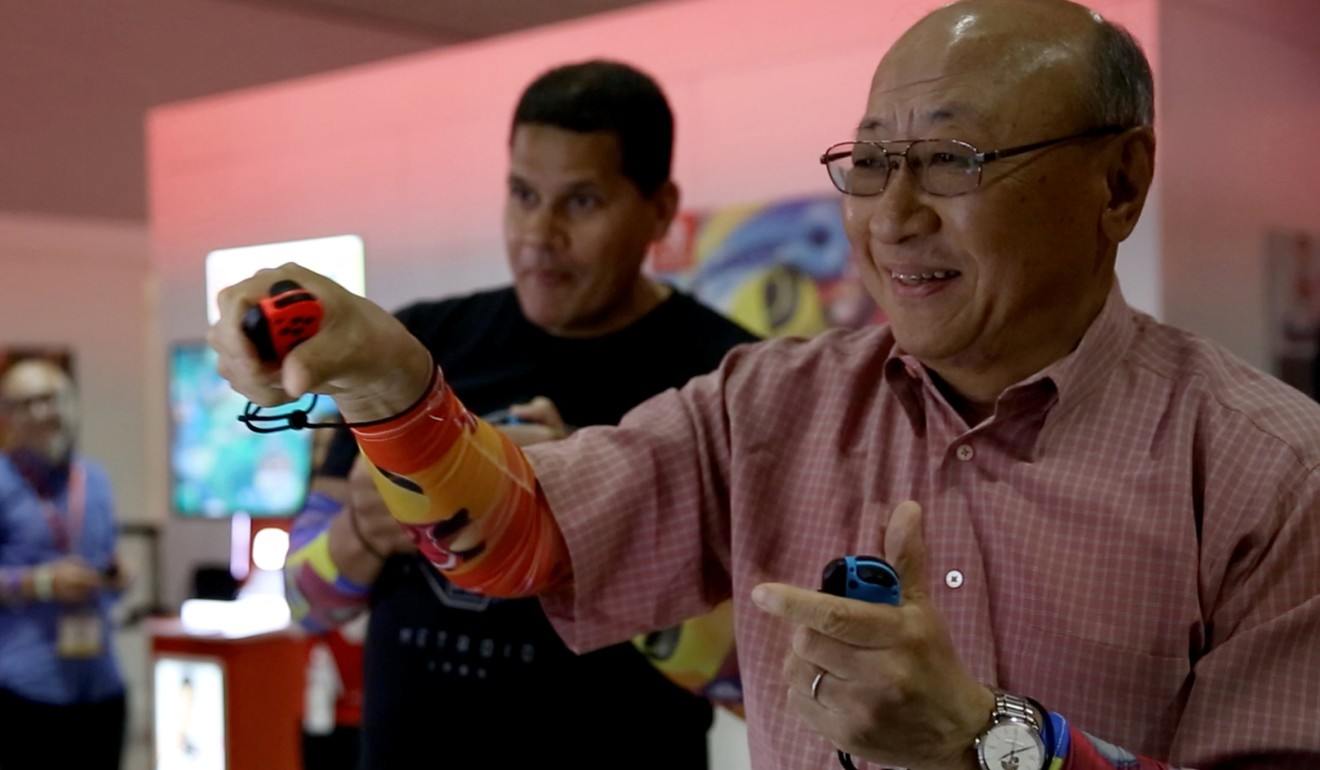 It's this ability to play competitively on a single system anywhere, basically anytime, that will bring in more players to the Switch - and Nintendo knows it.
That's probably why one of Nintendo's key, completely new games for the system is Arms, which essentially does for the fighting genre what Splatoon did for the shooter genre. Arms has players controlling spring-armed cartoonish fighters as they try to knock one another out in a mix of over-the-top arenas.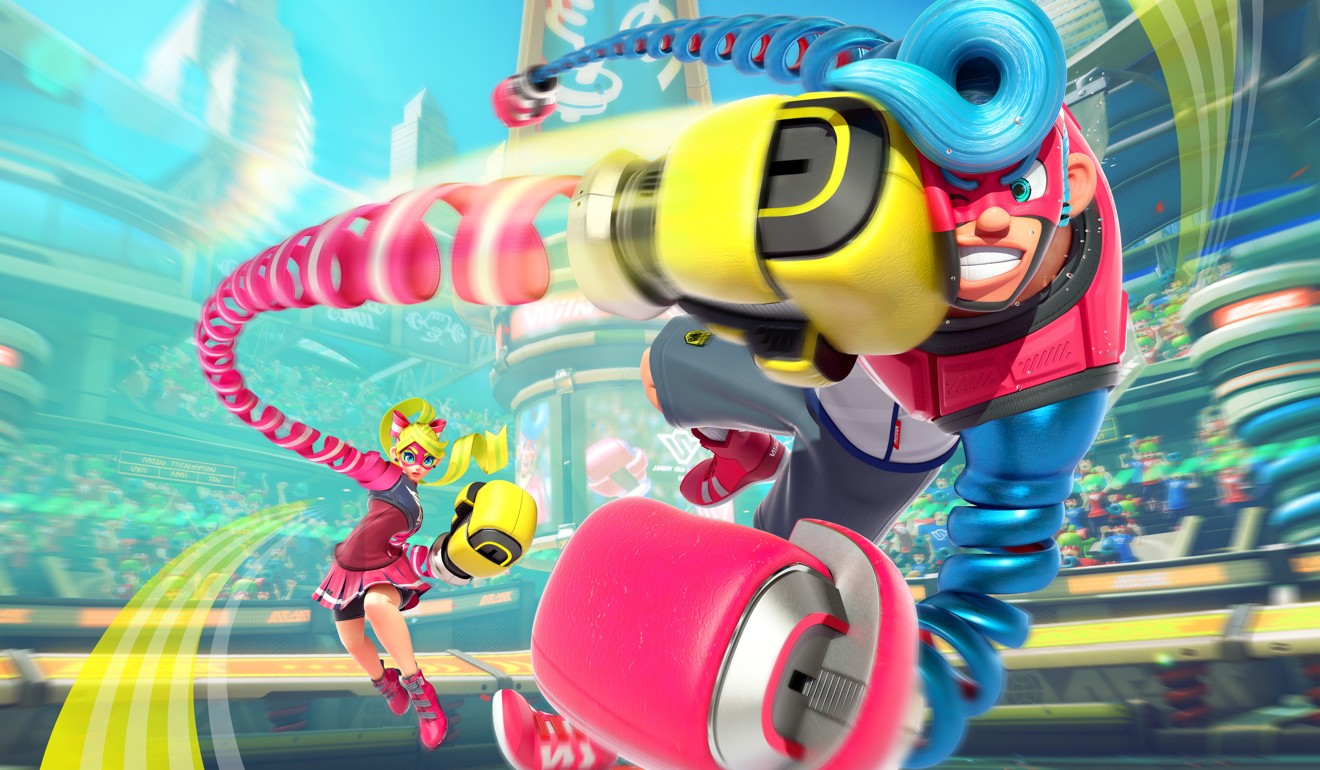 Kosuke Yabuki, producer of Arms, says that the game is a good fit for competitive play and a "very good game for people to play together".
"I think in particular it's a fun game to play on a split screen at home with your friends or family," he says. "Obviously we have online modes, as well, so I think it's a game that a lot of people are going to be able to enjoy.
"I think it's only natural that if people get good at a game, they'll want to show off, and if tournaments become a regular occurrence, then I'll be very happy."
Like the producer of Splatoon, Yabuki says it wasn't the intention of the team behind Arms to lower the entry point for a particular genre. Instead, he says, that was a result of the game's design, which incorporates a third-person view, motion controls (like Splatoon) and a silly extendable-arm fighting style.
"I think two of the results of that are perhaps that this is a more welcoming fighting game," he says. "At the same time, new techniques that we haven't seen are going to rise out of that. It's always the mission of Nintendo to be creating unique games, and I think Arms is unique compared to a traditional fighting game."
Fils-Aime says that anything that gets people more involved with video games is good for the industry. "While competitive gaming is important to us, what really sets Nintendo Switch apart is the ability to turn any coffee shop, dorm room or family road trip into a venue for some fun competitions," he says.