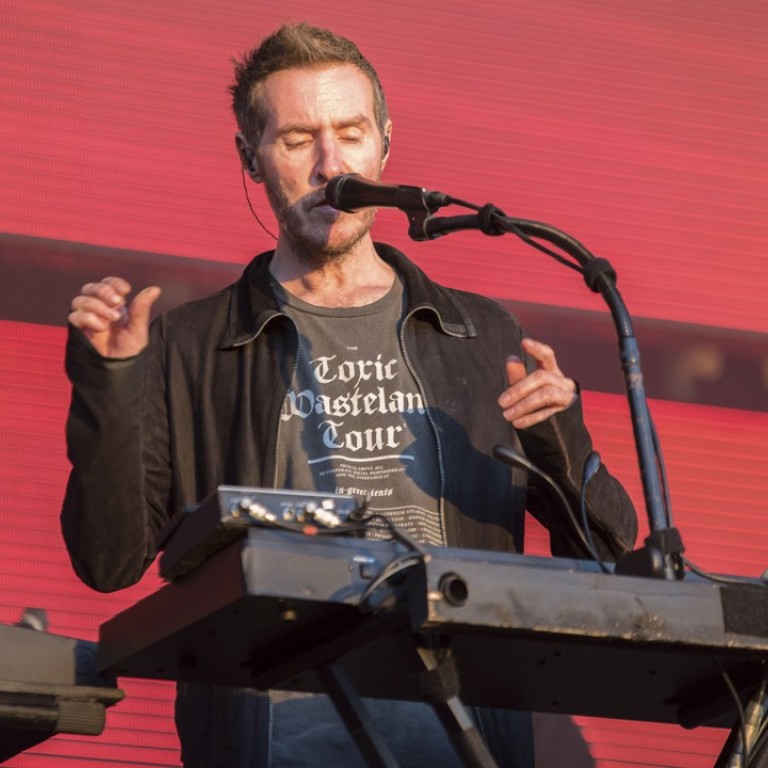 Street artist Banksy's band, Massive Attack, to headline Hong Kong festival ... could it be true?
With fresh rumours swirling that the anonymous graffiti artist is in fact vocalist of the band Massive Attack, will Hong Kong see its first Banksy mural when they play at Clockenflap festival in November?
Hong Kong may be about to get its first brush with mysterious British street artist Banksy, whose identity appears to have been accidentally revealed.
In a podcast rant yesterday about art and profit, British rapper Goldie seemed to imply that Banksy is in fact Robert Del Naja, vocalist of the band Massive Attack, which will headline this year's Clockenflap festival in Hong Kong in November.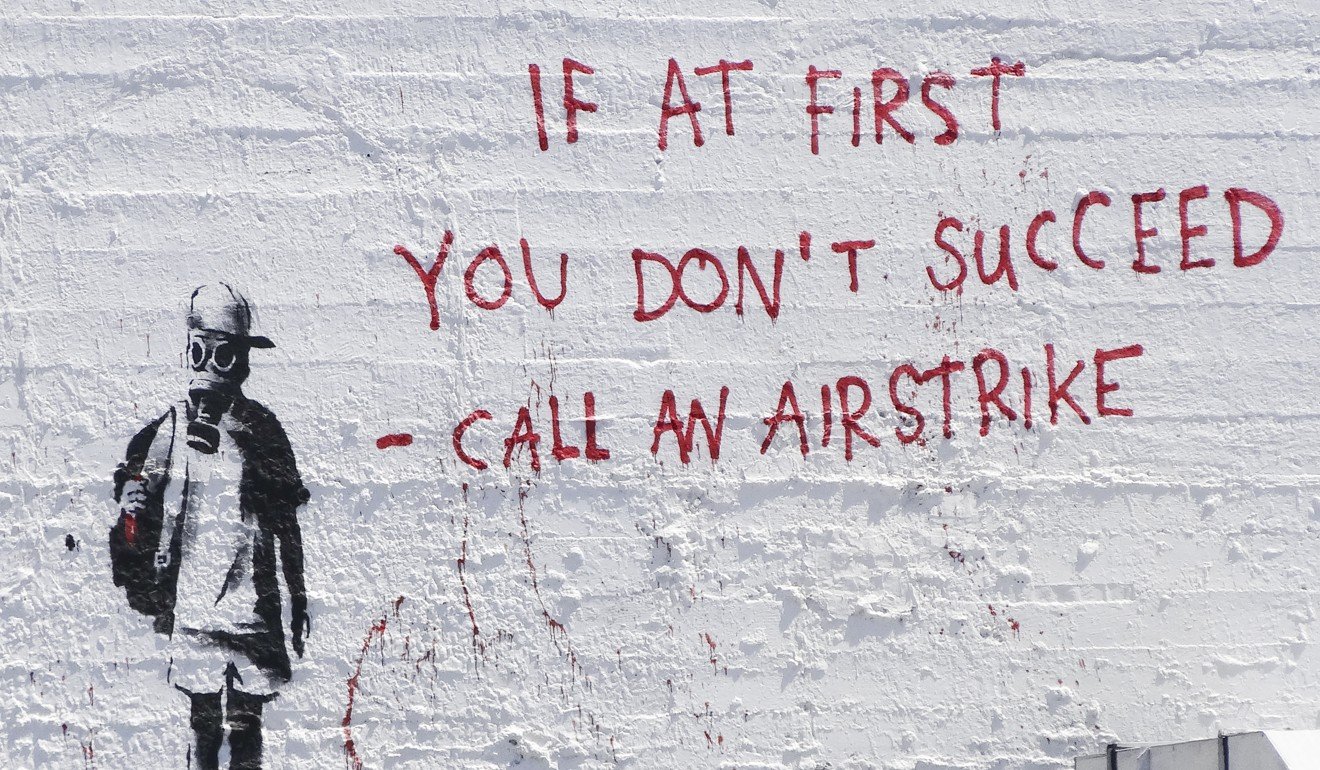 "Give me a bubble letter and put it on a T-shirt and write 'Banksy' on it, and we're sorted. We can sell it now," Goldie said on Thursday. "No disrespect to Robert, I think he is a brilliant artist. I think he has flipped the world of art over."
Listeners made the connection and quickly took to Twitter to analyse the apparent slip-up. "Is it me or did Goldie just out Banksy?" one asked. Another suggested that the gaffe may have been more calculated: "Marketing/publicity stunt for album sales possibly?"
The link between Massive Attack and Banksy was first put forward by investigative journalist Craig Williams, after he noticed that a lot of Banksy's art was appearing in the same cities in which Massive Attack was booked to play a gig. For example, six murals were spotted in San Francisco shortly after the band played two dates in the city.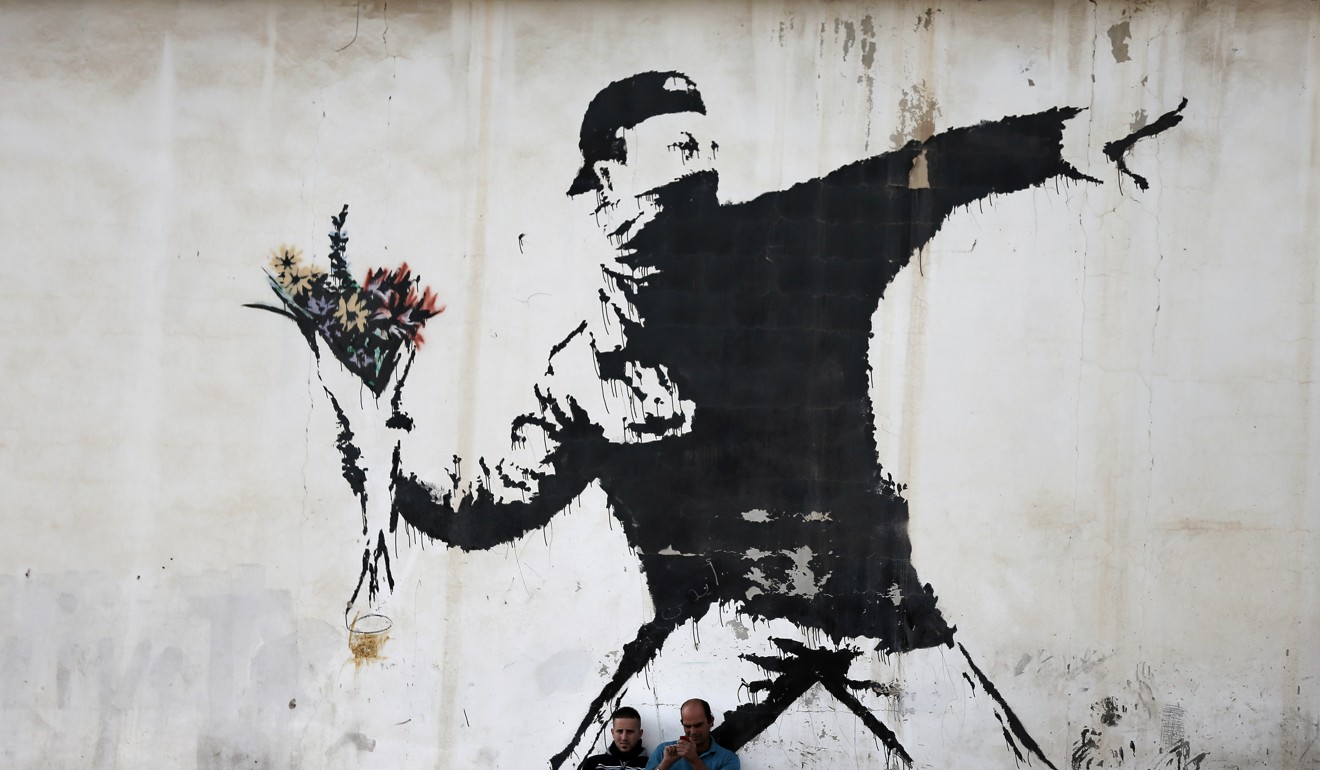 Goldie and Del Naja were both active graffiti artists in the 1980s and once even engaged in a street art stand-off. For the past two decades, Banksy has left his street art all over the world, though mainly in Britain, yet has gone to great lengths to remain anonymous.
However, it seems increasingly likely that Banksy and Massive Attack – both based in the city of Bristol, in southwest England – are linked. Williams also suggested that Banksy's secretive stencils may be the work of a street team, rather than a solo sprayer.
Either way, art watchers in Hong Kong will be keeping their eyes peeled towards the end of November to see if any murals coincide with Massive Attack's debut performance in the city.
If the artist is headlining Clockenflap, Hong Kong may finally see its first Banksy mural.
The graffiti artist is known for taking swipes at politics, war, consumerism, greed and capitalism so, with increasing inequality and political tension, the city may be ripe for a spraying.
Del Naja, also known as 3D, who performs alongside DJ Grant "Daddy G" Marshall, formed the Bristol trip-hop group in 1988. Massive Attack has sold more than 11 million albums to date, and two of their five studio albums – Blue Lines and Mezzanine – feature on Rolling Stone's 500 Greatest Albums of All Time list.
They'll headline the three-day Clockenflap festival, held at Central Harbourfront, alongside other international acts, including Feist, MØ , The Dandy Warhols and Blossoms.