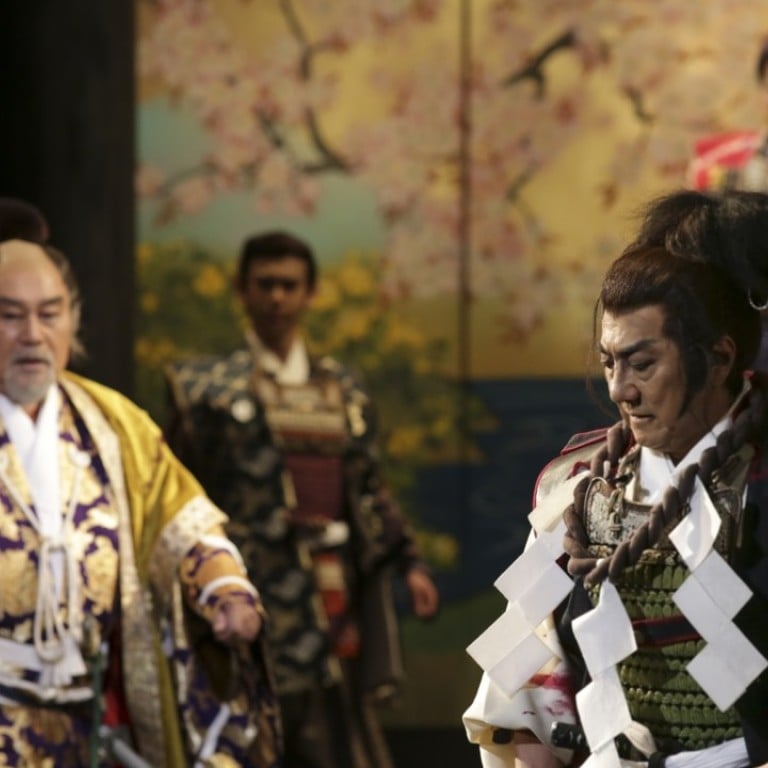 Review: Yukio Ninagawa's extraordinary Macbeth is testament to the genius of the late Japanese dramatist
Director uses the stylised movements of Japanese theatre to bring out the universality of Macbeth, with a cast that exudes chemistry, striking stage sets and - his masterstroke - Western classical music that underscores its pathos
Yukio Ninagawa was in the middle of rehearsals for the revival of his 1980 adaptation of Shakespeare's Macbeth just before his death in May 2016. In a programme note he prepared for a world tour that includes a Hong Kong stop this month, he expressed the wish that his interpretation would still "knock out the world".
"As I am now approaching ... the end of my life, I wanted to confirm if I had really created a production that expressed my vision of the world and if I had been able to display a definite ability [sic]," he wrote.
The extraordinary performance at the Hong Kong Cultural Centre last weekend left little doubt of the Japanese director's genius.
Ninagawa moved the setting from 11th-century Scotland to 16th-century Japan, and the Thane of Cawdor becomes a samurai serving a local warlord Duncan – a staging reminiscent of Akira Kurosawa's 1957 film treatment of the same play.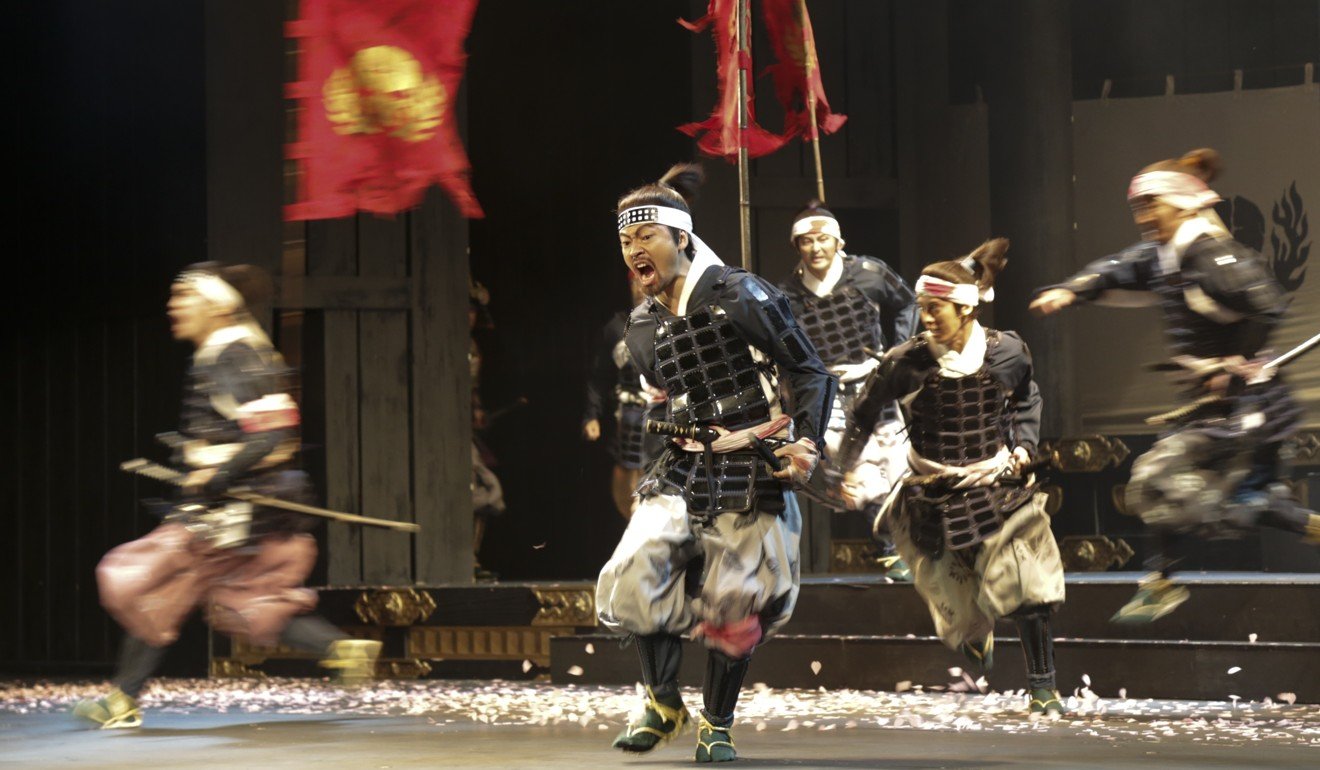 Like the film, the play is performed in Japanese and borrows the form of traditional Japanese Noh and kabuki theatre. But Ninagawa's Macbeth goes beyond cultural transposition, a fact sometimes ignored by who accused him of pandering to Western tastes for the exotic.
The stage is a scaled-up butsudan (a household Japanese altar normally the size of a small dollhouse), a shrewd device that highlights parallels between Buddhism and some of the play's key themes – karma, fate, prayers for redemption – and firmly draws a line between the audience and the performers.
A curtain of wooden shutters forms a conspicuous proscenium arch at the front of the stage, framed by two stooped crones who pull them back as the house lights dim. The two sit on opposite sides of the stage for the duration of the play, mimicking the audience as they watch the action with cool detachment at times, and at other times pray or wail melodramatically.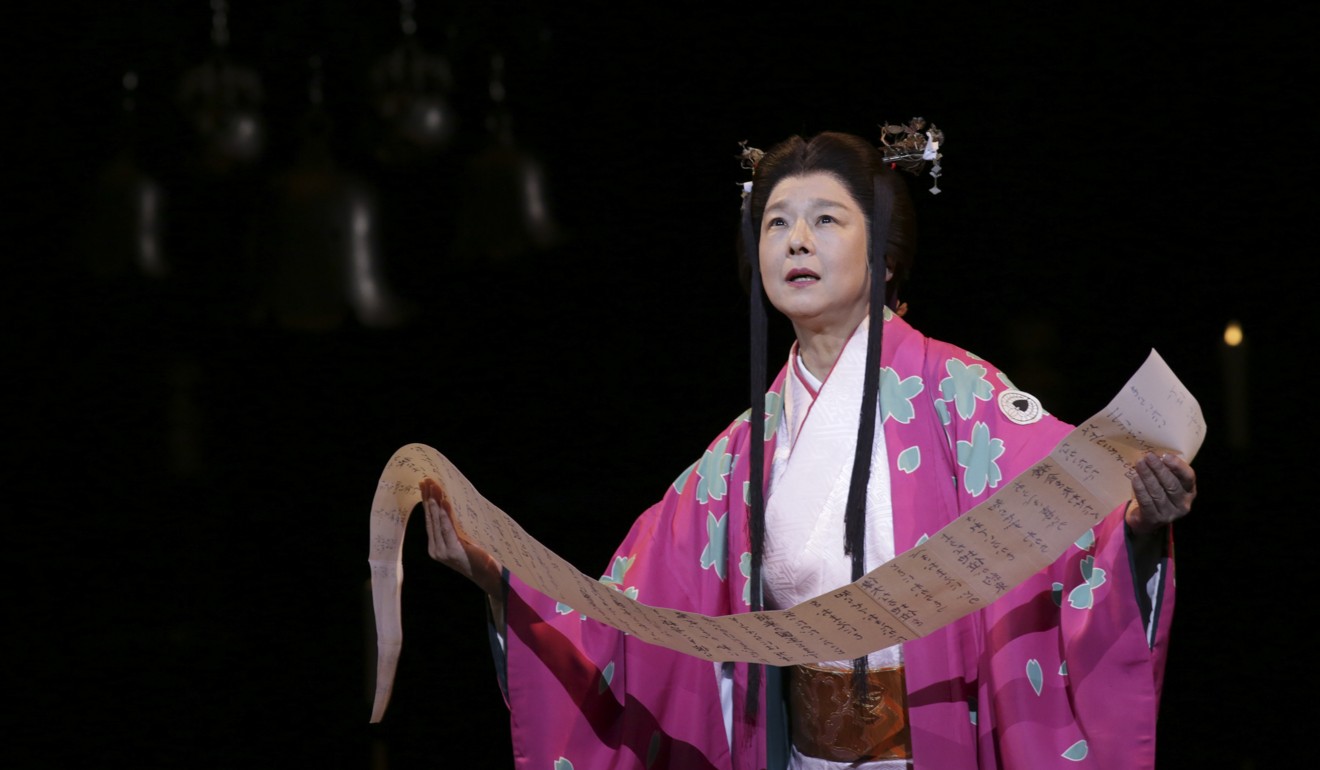 Lead actors Masachika Ichimura and Yuko Tanaka heighten the universality and tragedy of the couple's greed and self-destruction by adopting the highly stylised movements of classical Japanese theatre.
At no point is the audience allowed to forget that they, and the Macbeths, are mere chess pieces, or as Macbeth puts it, "a poor player that struts and frets his hour upon the stage".
Ichimura and Tanaka strike a fine balance between the "hamming up" that is required of them and making their characters believable. Their performance exudes chemistry. Much credit should be given to the rest of the cast, including Erika Shumoto's superb Lady Macduff, who makes a brief but memorable appearance in an unbearably tender moment with her son.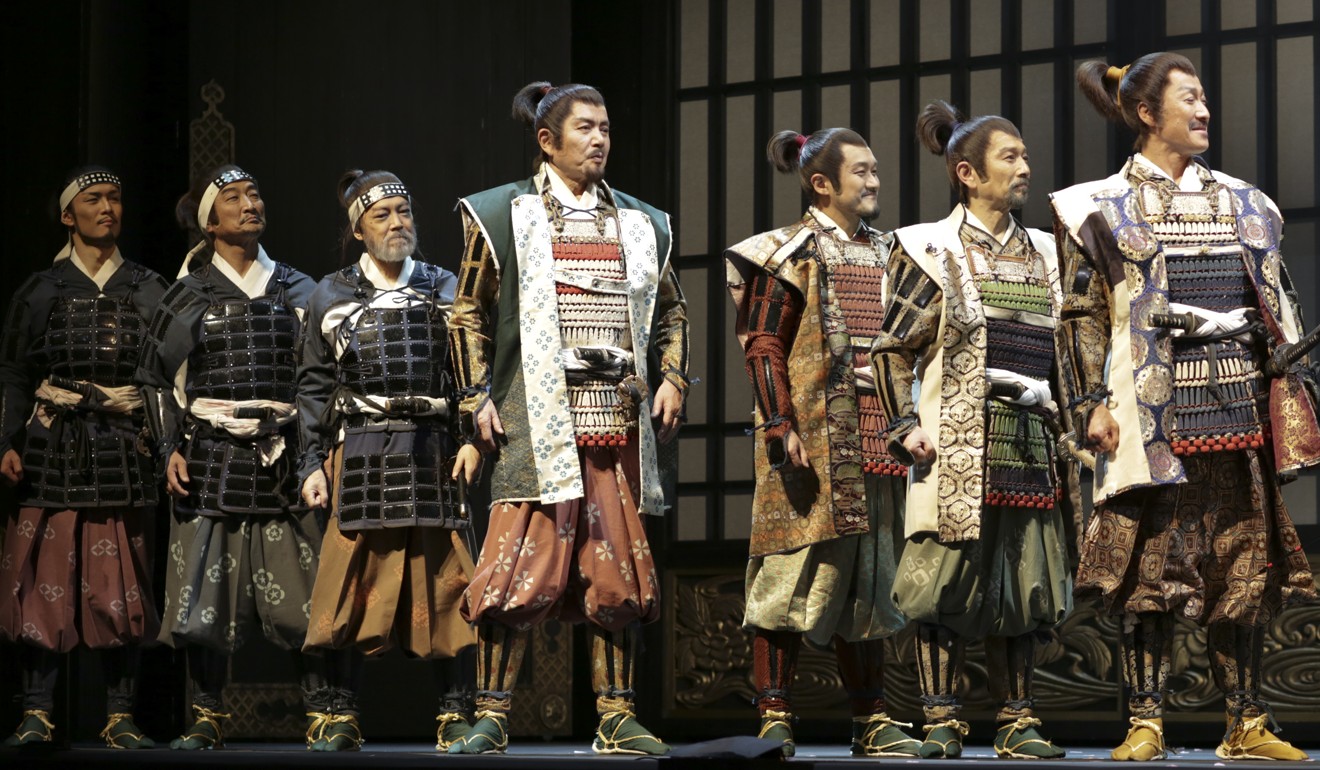 Ninagawa's real masterstroke is his cranking up of the play's pathos by the use of Western classical music. Sanctus from Fauré's Requiem is invoked repeatedly, as is Samuel Barber's Adagio for Strings.
Familiarity with a play like Macbeth can dull its power, but Ninagawa's radical treatment serves merely to enhance it.
Ninagawa Macbeth, Ninagawa Company, Hong Kong Cultural Centre Grand Theatre. Reviewed: June 24