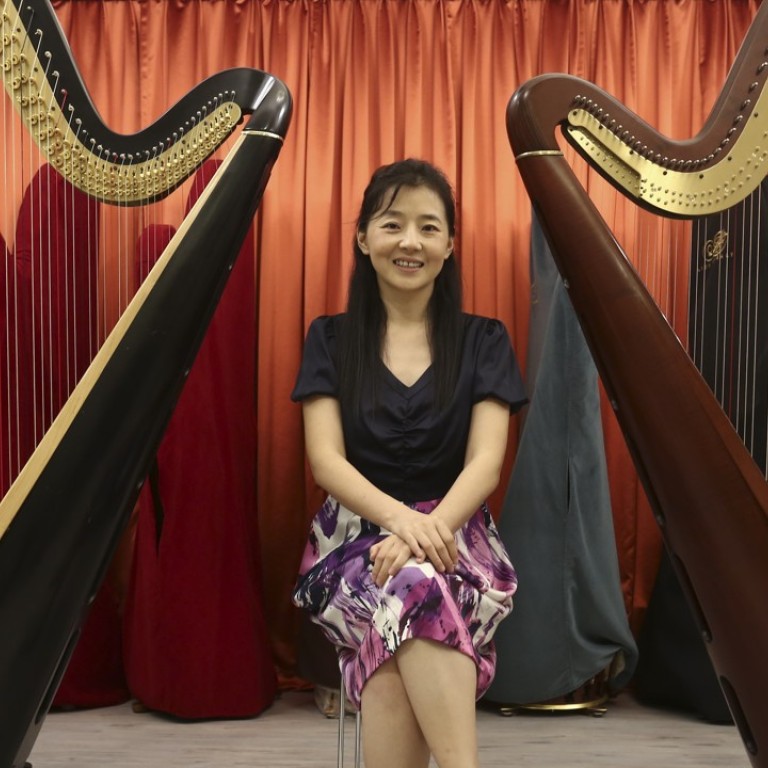 Hong Kong's World Harp Congress showcases ancient Chinese vertical harp
The konghou has been in existence for more than 2,000 years and the Hongyun Konghou Ensemble's performance promises to be a highlight of the week-long event
The konghou, the Chinese equivalent to the Western harp, will come under the spotlight at this year's World Harp Congress.
The Hongyun Konghou Ensemble, founded by Zhao Guangyun in 2004, will kick off the week-long event at the Hong Kong Academy for the Performing Arts on July 7, with a programme that showcases the ethereal sounds of the ancient Chinese musical instrument.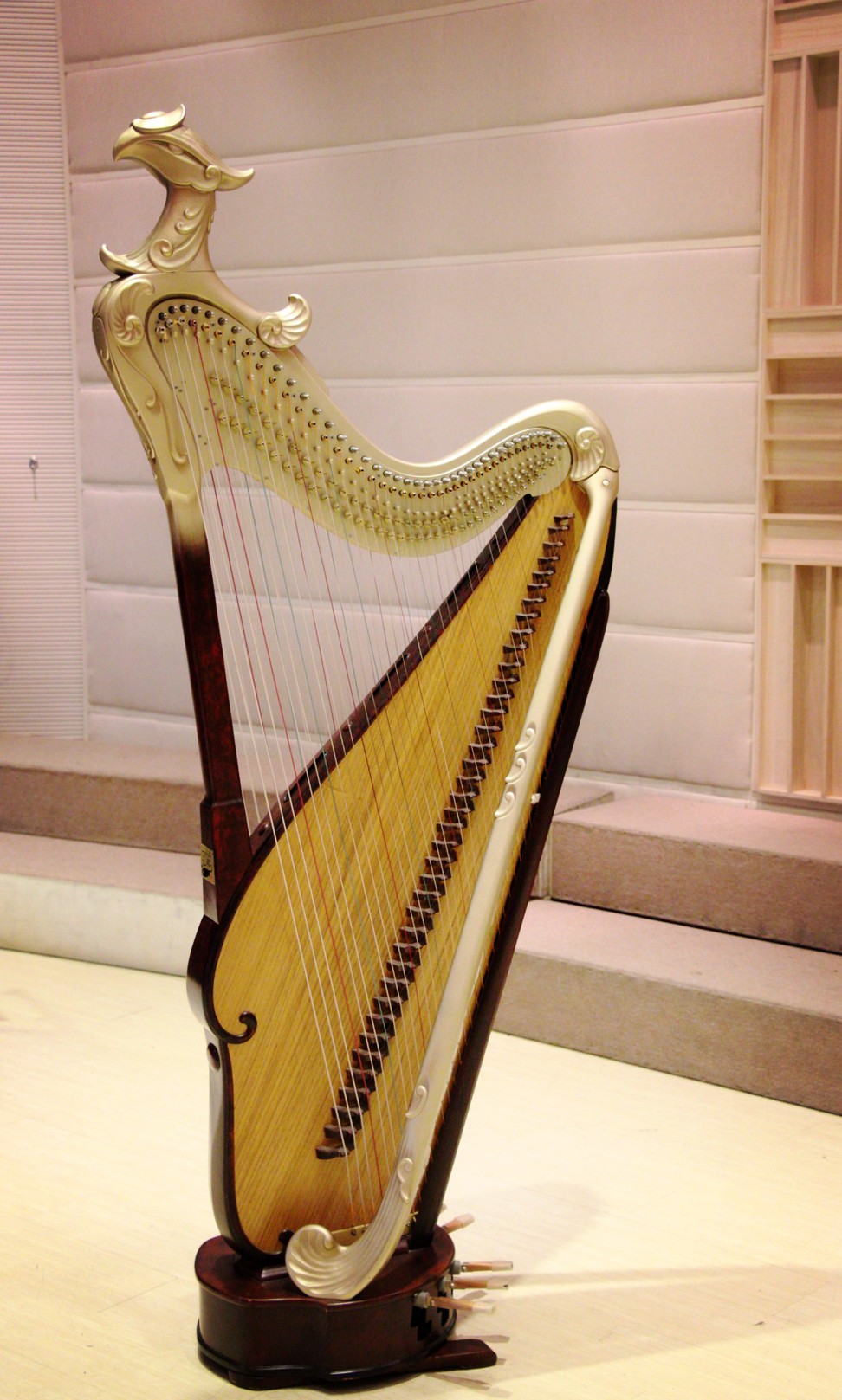 According to the Hong Kong Chinese Orchestra, the earliest version of
konghou
– which is played horizontally – dates back to the Spring and Autumn Period (771BC to 476BC) and the Warring States Period (475BC to 221BC). The vertical version was introduced to China from the West during the Eastern Han Dynasty (AD25-220).
"The konghou was introduced into China through the Silk Road," says Zhao.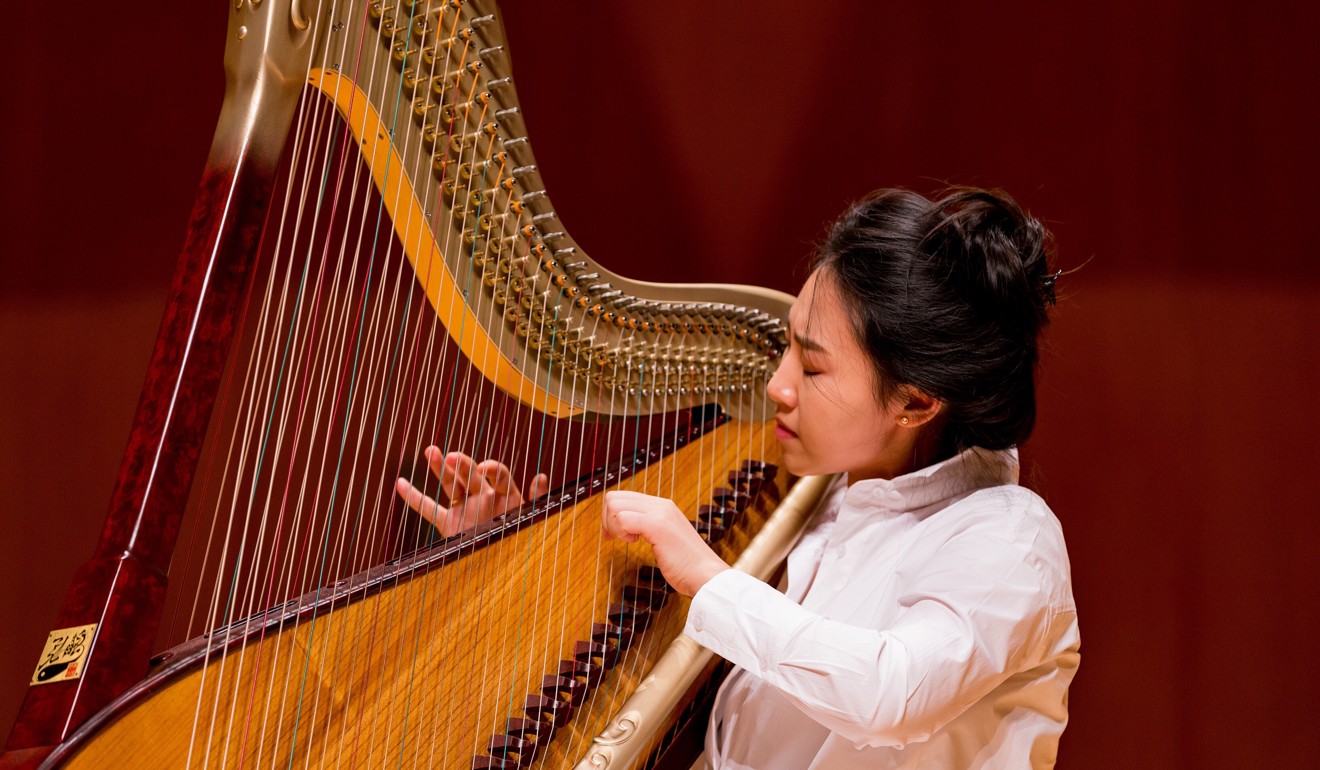 The instrument went out of fashion during the Ming Dynasty and didn't make a comeback until the 20th century, says Zhao, who produced the first double-stringed
konghou
(a modern version that most professional players use today) in 1984.
Dan Yu, renowned harpist and artistic director of this year's World Harp Congress, says the Hongyun Konghou Ensemble's style is eye-opening and revolutionary. "Harpists from the West and all over the world do not have easy access to this traditional Chinese court instrument, so we thought that it would be appropriate as an opening for the congress," she says.
Yu also recommends the daily "Asian highlight' concert, which will feature harp music written and played by harpists from all over this region. There will be crossover performances featuring Chinese and Western instruments such as the er-hu, guzheng and jazz harp.
Another highlight will be the concert "The Banquet" at the Hong Kong Cultural Centre on July 11. The programme consists of four contemporary concertos (two of which are world premieres) to be performed by five international soloists and the City Chamber Orchestra of Hong Kong under the baton of Yang Jiao.
Hong Kong beat Berlin and Amsterdam to host the 13th World Harp Congress. More than 350 delegates – from harp artists to manufacturers – from this city, mainland China, Taiwan and Singapore are expected to attend.
World Harp Congress Opening Concert, July 7, 8pm, Amphitheatre, Hong Kong Academy for the Performing Arts, 1 Gloucester Road, Wan Chai. Inquiries: 3151 8900/3151 8822