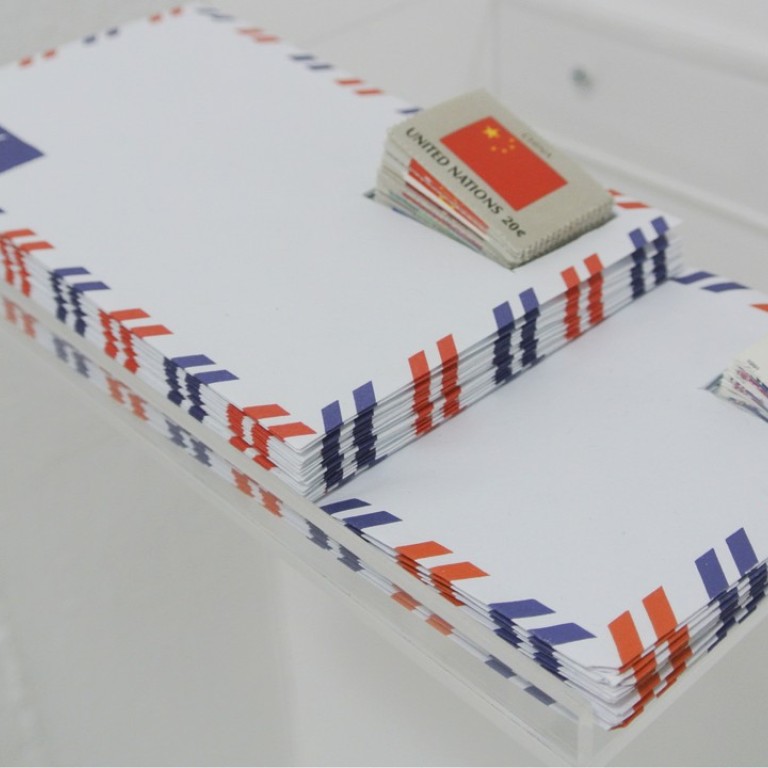 Hong Kong handover-themed exhibitions give artists freedom to explore political landscape
A group of artists have joined forces to respond and reflect on Hong Kong's changing political scene through installations, letters, and drawings
Plenty has been said this past week by the Chinese president, by protesters and most of all by the press about the 20th anniversary of Hong Kong's handover. But conventional narratives leave plenty unsaid about what it feels like to live through the former British colony's tumultuous and uncharted transition into a Chinese city. However, four group exhibitions
and a new anthology of personal recollections
, on show in Hong Kong, are helping to fill in some of the gaps. There are no authoritative voices and no tidy conclusions, just attempts to capture the many shades of emotion, the private fears and desires that are experienced while living in Hong Kong at this historic moment.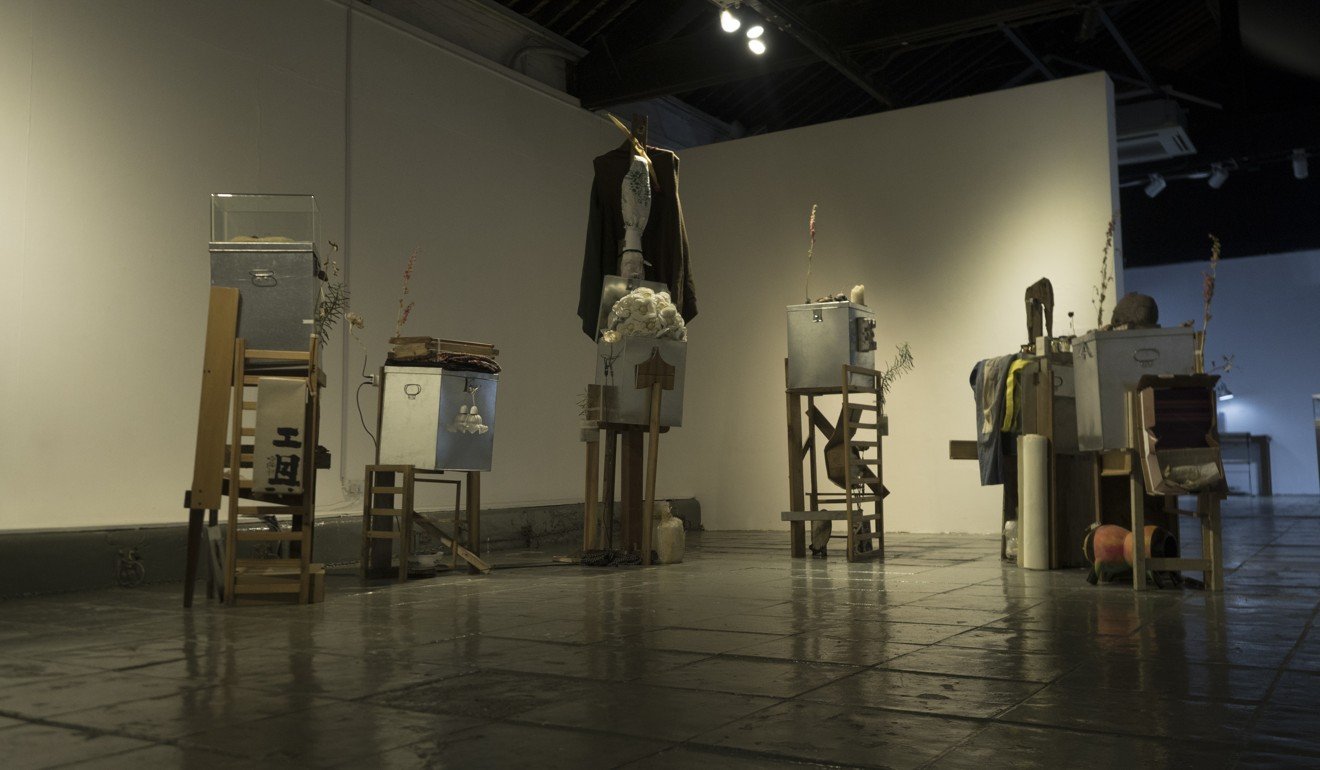 The Talkover/Handover 2.0 exhibition, 1a space gallery
The first Talkover/Handover project was launched at the 10th anniversary of the handover in 2007. This year, a group of artists have again invited peers to discuss the most pressing issues of the day: art in a politically sensitive era, the rise of localism, censorship, the future of independent art spaces and labour issues in the art world.
Lively debates have been held in the weeks leading up to the July 1 anniversary but the creative side of the project – works by some of the artists involved in the discussions – has just been unveiled at the
1a space gallery
in the Cattle Depot Artist Village to coincide with the big day itself.
The works are relevant to the discussion topics but none makes overt comments. As Yim Sui-fong says, her performances and videos about identity are open to different interpretations because they are meant to encourage reflections, rather than to describe her own views. Tsang Tak-ping, a co-founder of Para Site who has become a Buddhist and a farmer in recent years, goes even further in removing traces of the artist's intent. His Six Scenarios of Mindful Practice: Ego-centric Suffering, Severe Attachment (2017) is an installation of random objects that he put together while he looked back on his life. "There is no need to try to look for anything representational", he says.
Law Yuk-mui's Project 123, has been created by the voice of a factory worker left accidentally on a set of electronic recorders that she bought online.
1a space, Unit 14, Cattle Depot Artist Village, 63 Ma Tau Kok Road, To Kwa Wan, Kowloon, 11am-7pm, Tue-Sat. Until July 30.
31 June 1997, Videotage
Held next door to 1a space,
David Clarke's project
to mark the 20th anniversary is based on an intriguing, politically explosive concept. What if Hong Kong had a day of independence after the British left and before the Chinese took over?
The recently retired art history professor addresses a host of issues, such as post-truth politics and Hong Kong's identity, through his work. This includes the recording of 50 interviews with unnamed members of the public in which he asked them to recall what they did on June 31, 1997. Some fell for the ruse and told him what they did on the last day before the handover – which was actually June 30, 1997. Others realised it was a day that did not exist, but played along and imagined what could have happened.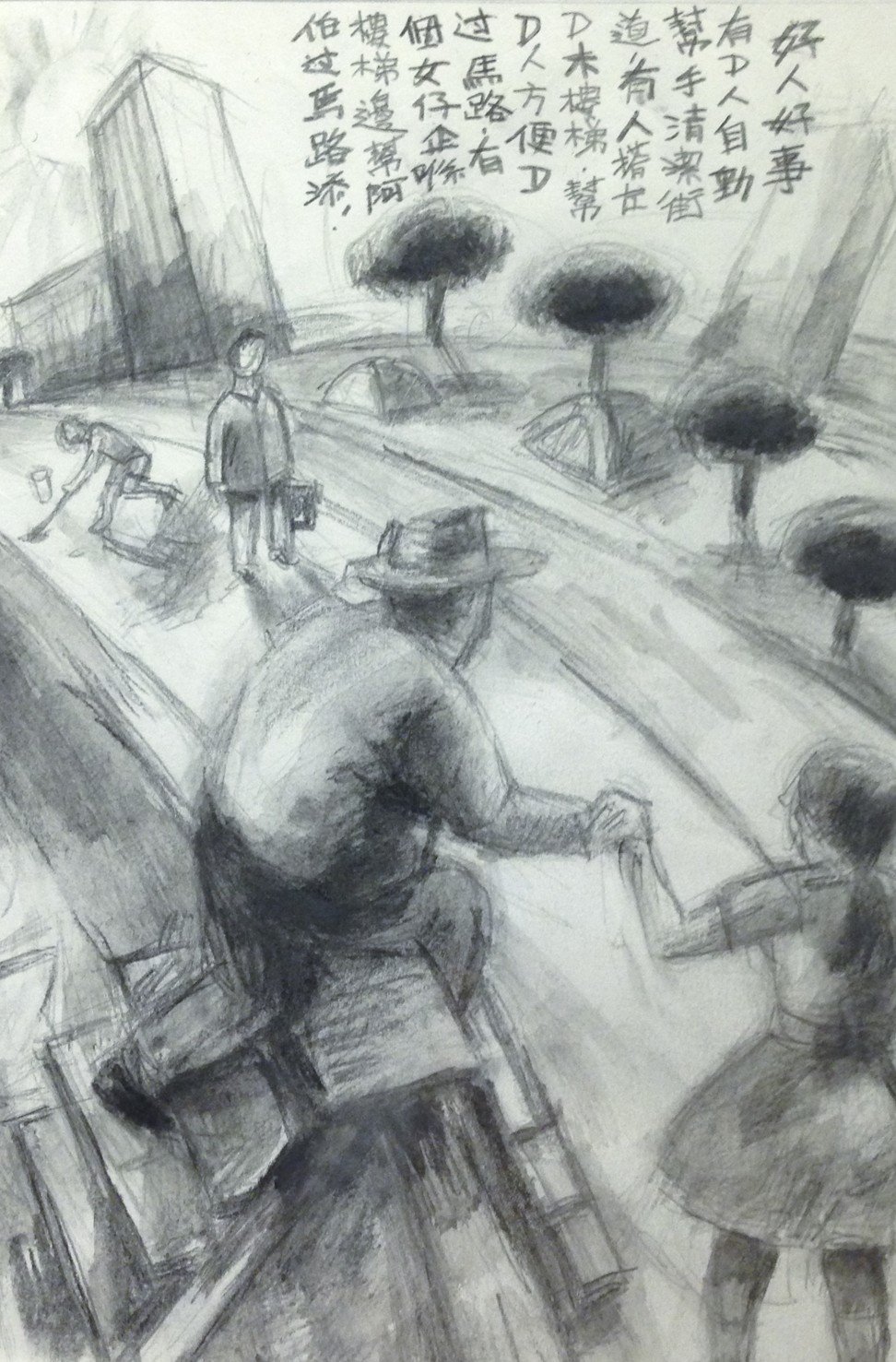 The project's collaborator, Oscar Ho Hing-kei answered the question with a series of eight drawings. In between rainstorms and being kept up by nightmares on June 30 and July 1, the artist imagined an idealised 24 hours inspired by memories of the Occupy movement. Locals became uncharacteristically courteous and caring, volunteers helped students with their homework in the middle of the city, and artists and performers entertained the masses on the street.
Writer Xu Xi has also contributed a short story called The Transubstantiation of the Ants for the occasion.
Videotage, Unit 13, Cattle Depot Artist Village, 63 Ma Tau Kok Road, Kowloon, Mon-Sat, 12-7pm. Until July 30.
Reload_HK, Videotage
Organised by Videotage, the "Reload_HK" video shorts screening and interactive exhibition is a treat for the eyes. This third handover-themed exhibition at Cattle Depot is a loose survey of both old and new works about Hong Kong.
The meticulous video game landscape in Ip Yuk-yiu's Another Day of Depression in Kowloon (2012) is all the more evocative as the incessant rain in the video parallels the weather the city experienced on July 1, 1997 and the weeks before July 1, 2017.
Looking at the illustrations of Hong Kong streets by artist Pat Wong Wing-shan, aka Flyingpig, through VR goggles is pure and immersive fun. Visitors are also handed a souvenir that turns their smartphones into a portable fireworks display. It doesn't quite match the annual July 1 harbour fireworks, but it is an example of what can be done with the simple GIF image format. Members of the public can learn how to make their own handover anniversary GIF
here
.
Z+, Unit 15, Cattle Depot Artist Village, 63 Ma Tau Kok Road, Kowloon, Thur-Sun, 1-7pm. Until July 29.
Composing Stories with Fragments of Time, Karin Weber Gallery
Eight local artists were shown a letter from a Hong Kong emigrant to Australia in 1997 and asked to respond with a new work.
Luke Ching Chin-wai's Imagine There's No Countries, Imagine There's No Heaven (2017) is a collection of envelopes where, in place of the stamp, a sunken well holds a flip book made up of used stamps from the colonial years. There is also one made of stamps showing the flags of all the United Nations member states. As you flip through, the flags look as if they are all being lowered.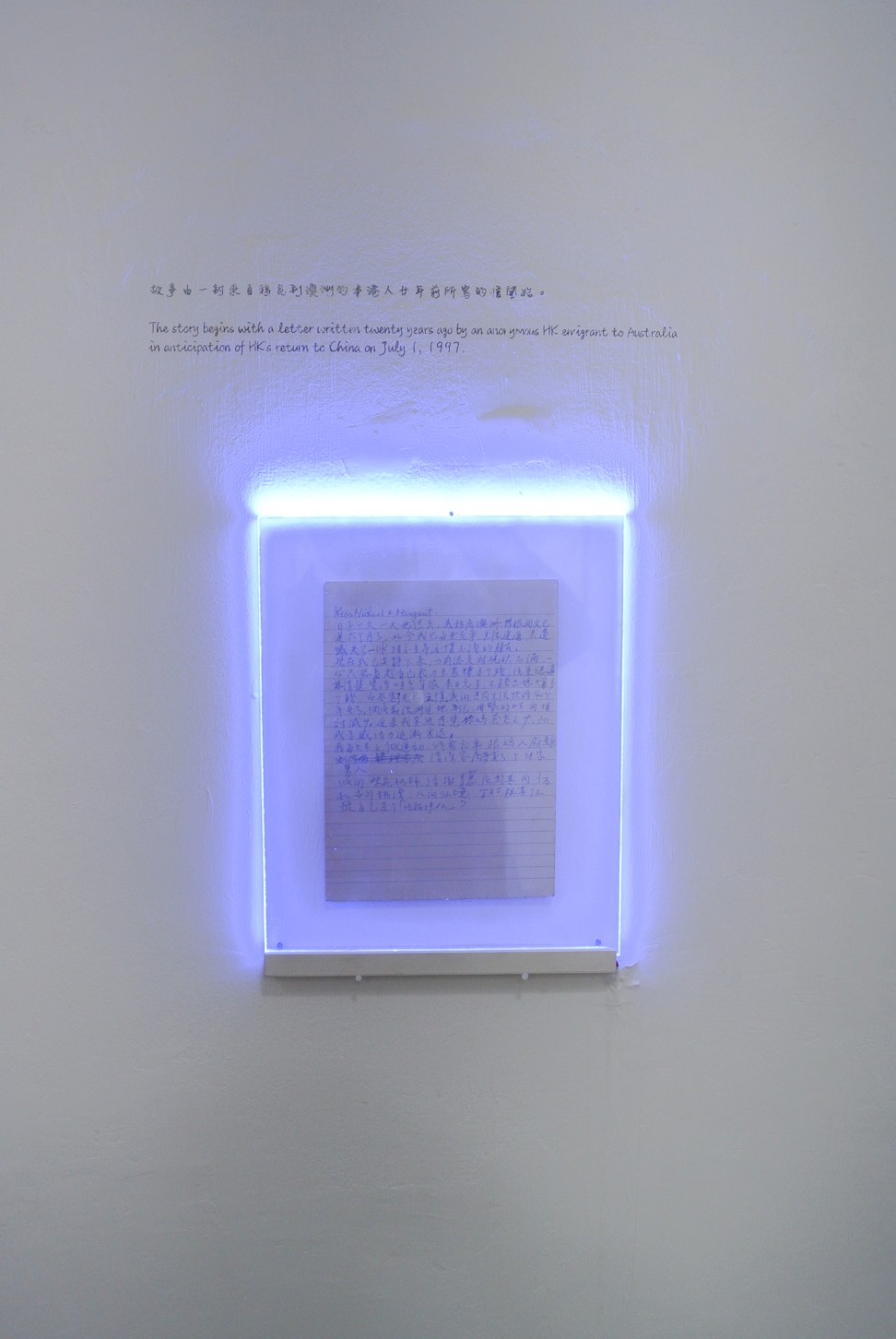 Annie Wan Lai-kuen's (Lost) Art of Writing Letters/Hand-copy of Excerpts from Zhi Tingguangshu by Tang Junyi (2017) is made up of three porcelain panels with lines taken from letters written by the Chinese philosopher. Wan had posted the panels to the gallery and one was smashed on the way there, a foreseeable outcome that she said mirrored the fragility of letter writing.
Angela Su's Caspiar (2017) is a video based on the late American comic Andy Kaufman's story of an island that sank in the middle of the Caspian Sea. In her tale, a former Caspiar resident made his way to North Point, in Hong Kong, and became a domestic worker.
The exhibition also includes works by Kurt Chan, Francis Yu, Lau Chi Chung, Carmen Ng and Elva Lai. It is fascinating to see how the artists all went off on different tangents, such as Hong Kong history, the concept of home, and comfort food.
Karin Weber Gallery, G/F, 20 Aberdeen Street, Central, 11am-7pm, Tue-Sat. Until Aug 12.
This article appeared in the South China Morning Post print edition as: All that's left unsaid