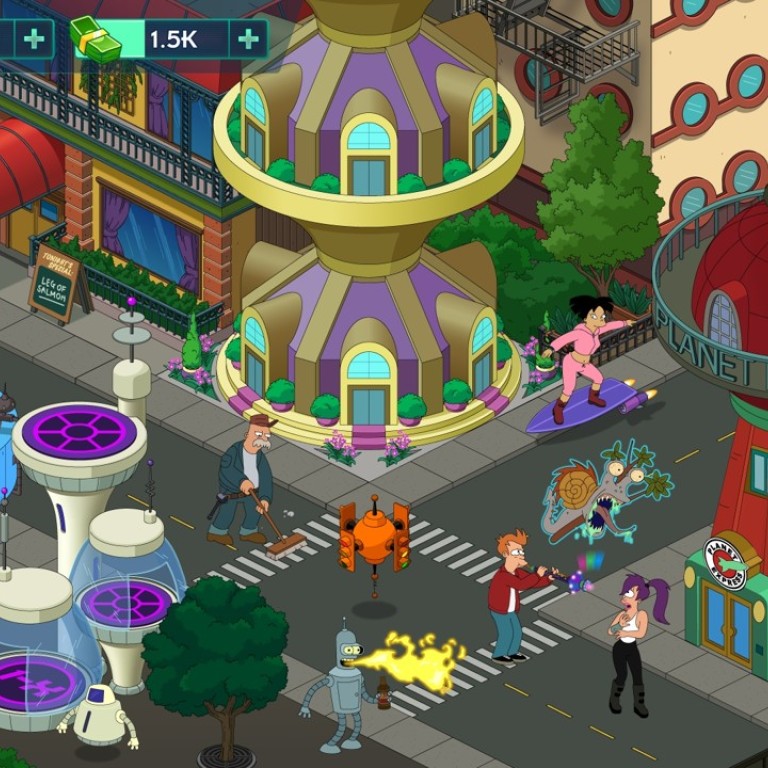 Review

|
Game review – Futurama: Worlds of Tomorrow – shallow fan service meets the worst of freemium
Expectations were high for this mobile game based on the cult animated sitcom, but classic characters and dialogue can't paper over the lack of substance – and the constant urging to reach for your credit card
Jam City
2.5 stars
The cult of Futurama isn't to be trifled with. When Netflix this month announced the removal of the show from its US roster, a million geeks cried out in terror and trolls took to forums to protest this blow to modern culture.
But wait until they get a load of Futurama: Worlds of Tomorrow (available for Android and iOS), because things are going to get much worse. Made with input from creators Matt Groening and David Cohen, alongside voice talent from the original cast, expectations have been high for this mobile game – which makes its lows seem all that much lower.
You can't argue that the signs weren't there – it was made by the developers of the god-awful Family Guy: The Quest for Stuff and utilises a similar city-building formula.
You're placed into one of the show's key settings, New New York, with the overall goal of unlocking characters and portions of the city through various missions, some of which require you to board your ship and explore the far reaches of the galaxy. The deep space portions are easily the most entertaining, involving classic RPG elements and battles with monsters and aliens from various episodes.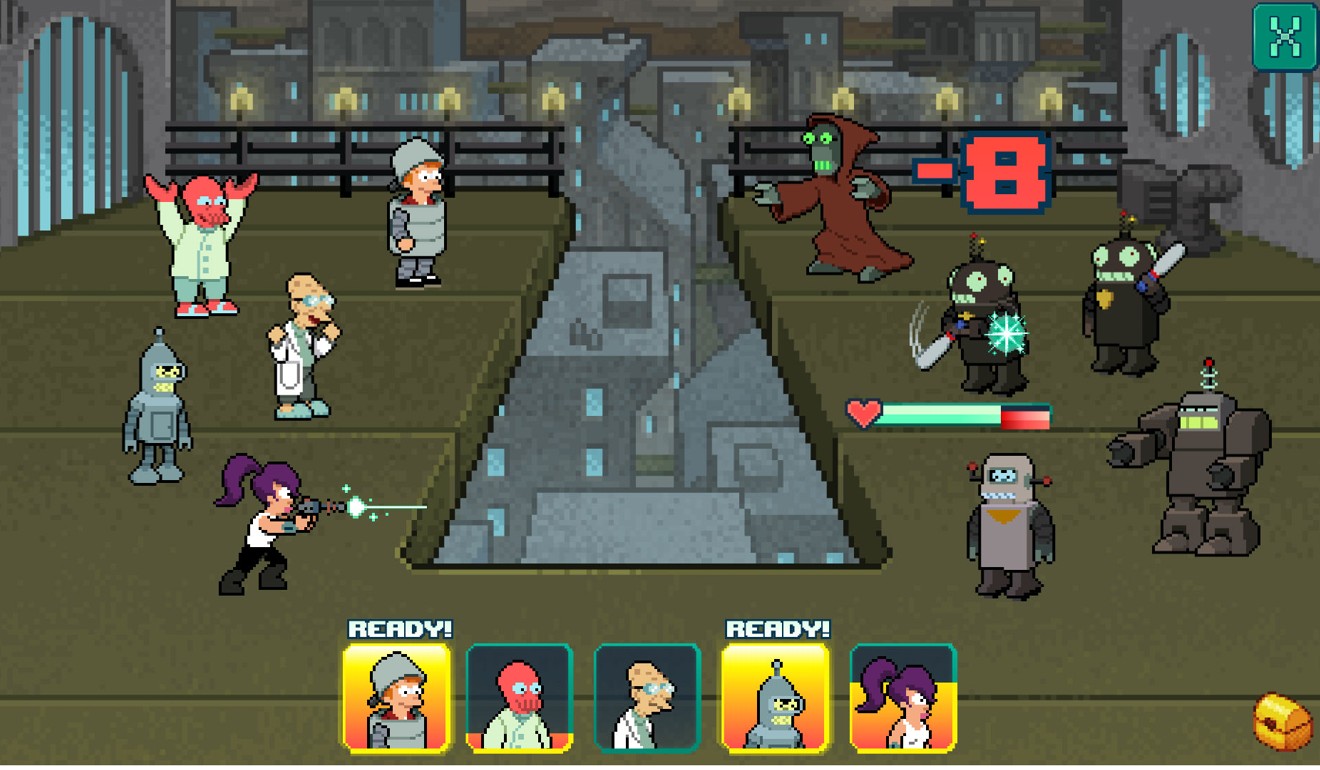 But then it's a waiting game, literally, as the worst freemium elements are thrown at you until you can't take it anymore. Timers are everywhere, alongside constant reminders that you can quickly relieve your frustration using your credit card.
There are positives, but they're the exploitative kind: dialogue straight from the show, classic characters up to their old drunken antics, and visuals based heavily on the bizarre animation of the TV series. But it's all lip-service paid to fans, with none of the substance that actually adds up to a decent game.
Maybe it's our fault for expecting anything better. Movie and TV franchises are ditching PCs and consoles, and getting into mobiles for one important reason: money. The studios understand that they'll get rich slowly if they put up a familiar face and get us addictively clicking. Don't fall for it.