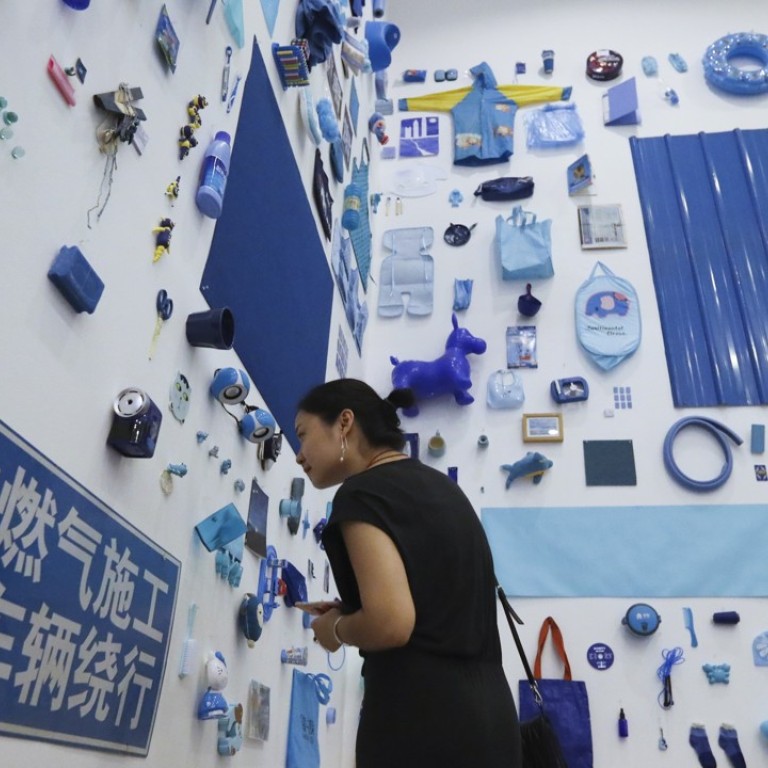 Can a Shenzhen art project about the Cultural Revolution soothe Hong Kong's political blues?
Showing at OCT Art & Design Gallery, 'Our Red Pocket for Your Favourite Blue' by art collective PSFO encourages visitors to connect and collaborate as during the Cultural Revolution – without the hatred and violence
News of Nobel laureate Liu Xiaobo's death on July 13 and concerns about the fate of his widow Liu Xia have sent shock waves around the world – a sobering reminder that China's treatment of citizens who speak out against its authority is at odds with the principles of many countries who do business with it.
Meanwhile, the pro-democracy camp in Hong Kong is furious about the disqualification of four elected lawmakers. The recent heavy summer storms seem to reflect the general despair felt among those who fear that China's overwhelming concern for national unity and stability will strip them of their individual rights and freedoms.
As values clash, an art project on the "unfree" side of the border promoting certain aspects of the Cultural Revolution would no doubt be anathema to many people in Hong Kong.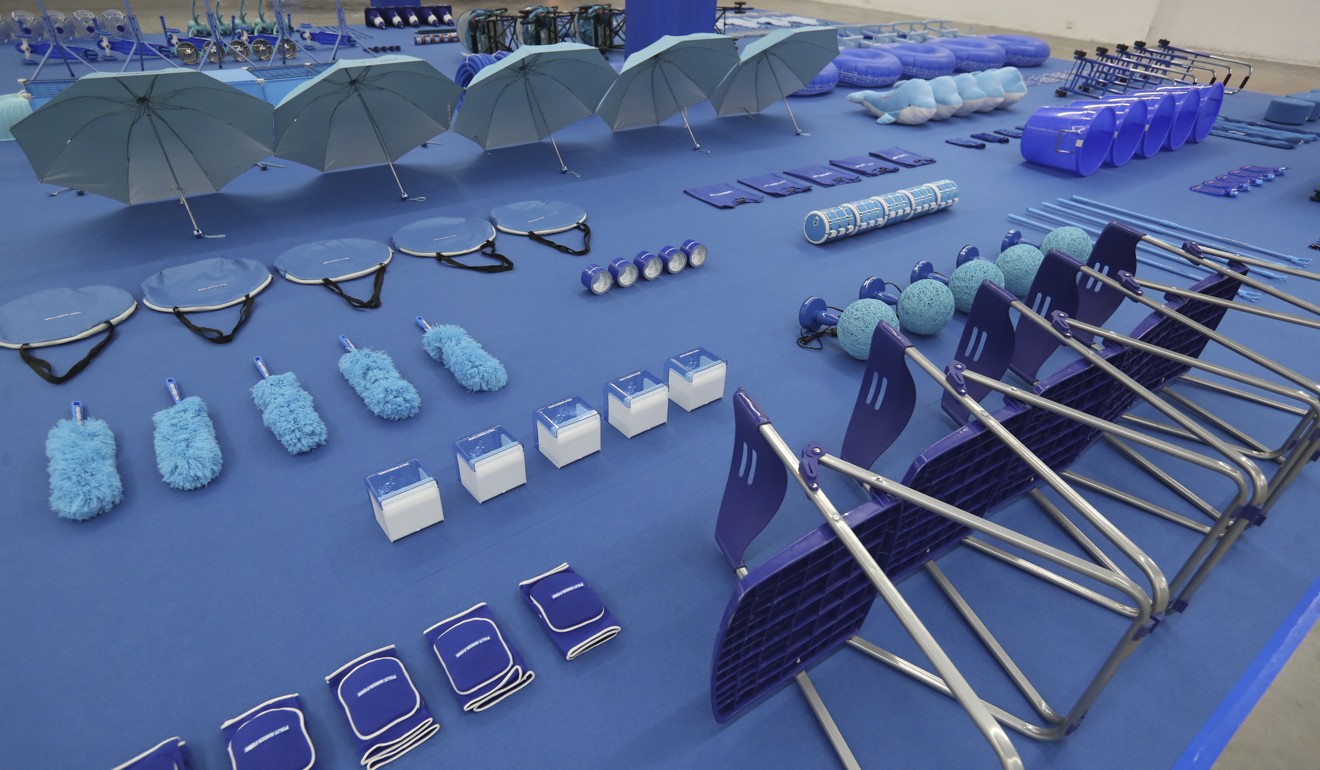 However, "Our Red Pocket for Your Favourite Blue" is in fact a quietly subversive, uplifting and humanistic project that attempts to help mainland China come to terms with a painful chapter in its recent history. It also proposes a new form of socialism that respects the collective, while giving space for the individual.
The exhibition and associated social media campaign ask members of the public to swap a nominal digital "red pocket" (a lucky gift of money) for one of the 1,000 blue items that complete strangers have donated to the OCT Art & Design Gallery in Shenzhen (the museum will pay for postage). The whole thing was conceived by Polit-Sheer-Form Office (PSFO), a Chinese artist group founded by five artists who grew up during the Cultural Revolution.
The blue pieces collected so far by the museum are uniformly quotidian: cloth bags, buckets, T-shirts, plastic bottles and the like. They may not amount to much in economic and practical value, but PSFO hopes that each simple exchange will spread its radical ideas a little bit wider.
Leng Lin, the Asia partner of US modern art gallery Pace Gallery and its Beijing and Hong Kong president, is one of the five members of this idiosyncratic, all-male organisation. The others – Song Dong, Liu Jianhua, Hong Hao and Xiao Yu – are all highly respected artists in their own right.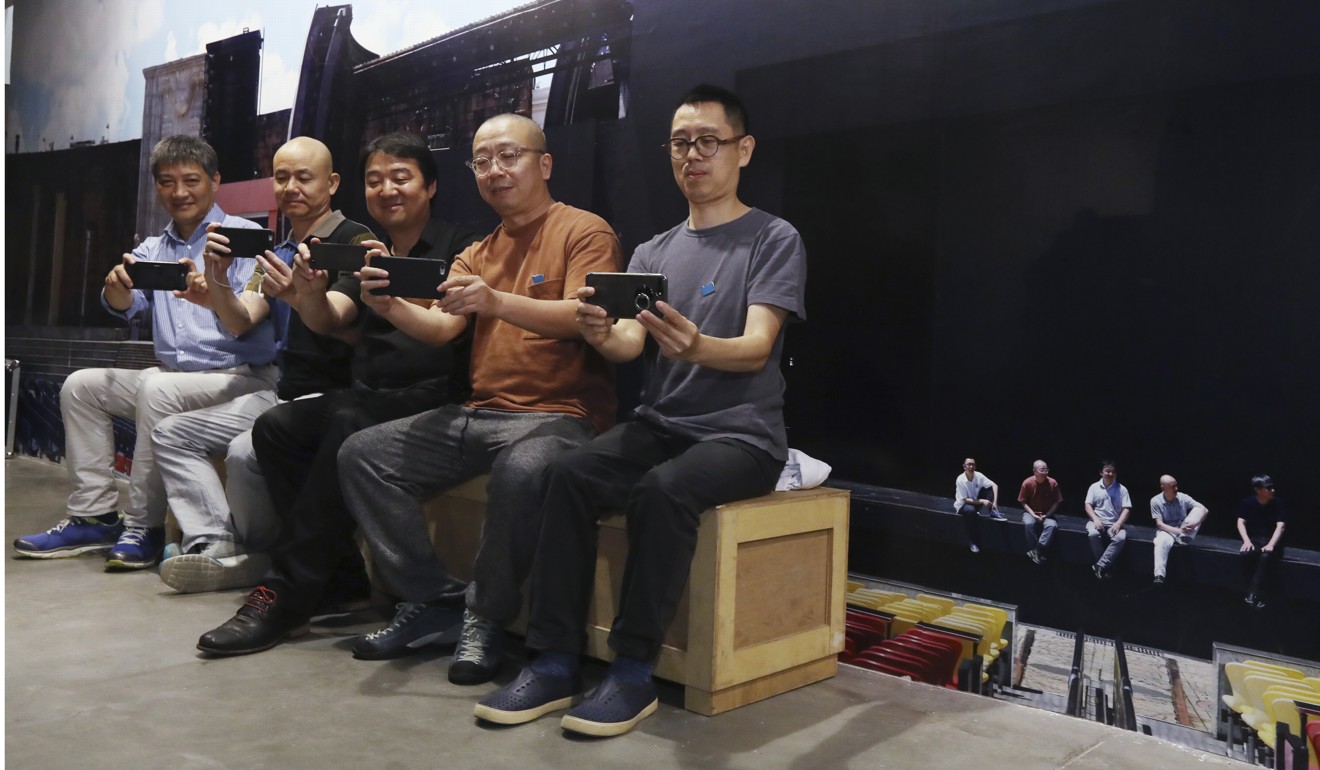 Leng says China's dramatic embrace of capitalism has left a young generation increasingly isolated and ideologically at sea. Given that, the red-for-blue campaign on WeChat wants to encourage them to connect, to collaborate and to challenge each other in a way that people did during the Cultural Revolution – without the hatred, violence or class struggles.
PSFO is a "bromance" that has at its roots a shared memory of growing up in China the 1960s. It was founded in 2005, just after Leng, then a 40-year-old critic and curator, opened the Beijing Commune gallery in the city's 798 Art Zone – an alternative art space that aimed to break away from the increasingly commercial and individualistic contemporary art world.
Leng invited his friends Song, Liu, Hong and Xiao to talk about doing something together. The five men admitted they were too young to be marked by the terrors of Cultural Revolution and still felt a yearning for the collective spirit and rituals of the time. A circle of five folding chairs with beer and cigarettes on the floor on display in Shenzhen is a nod to their intense, impromptu get-togethers. A 2008 painting records how the group once had a seven-hour discussion on a train (not included in the exhibition).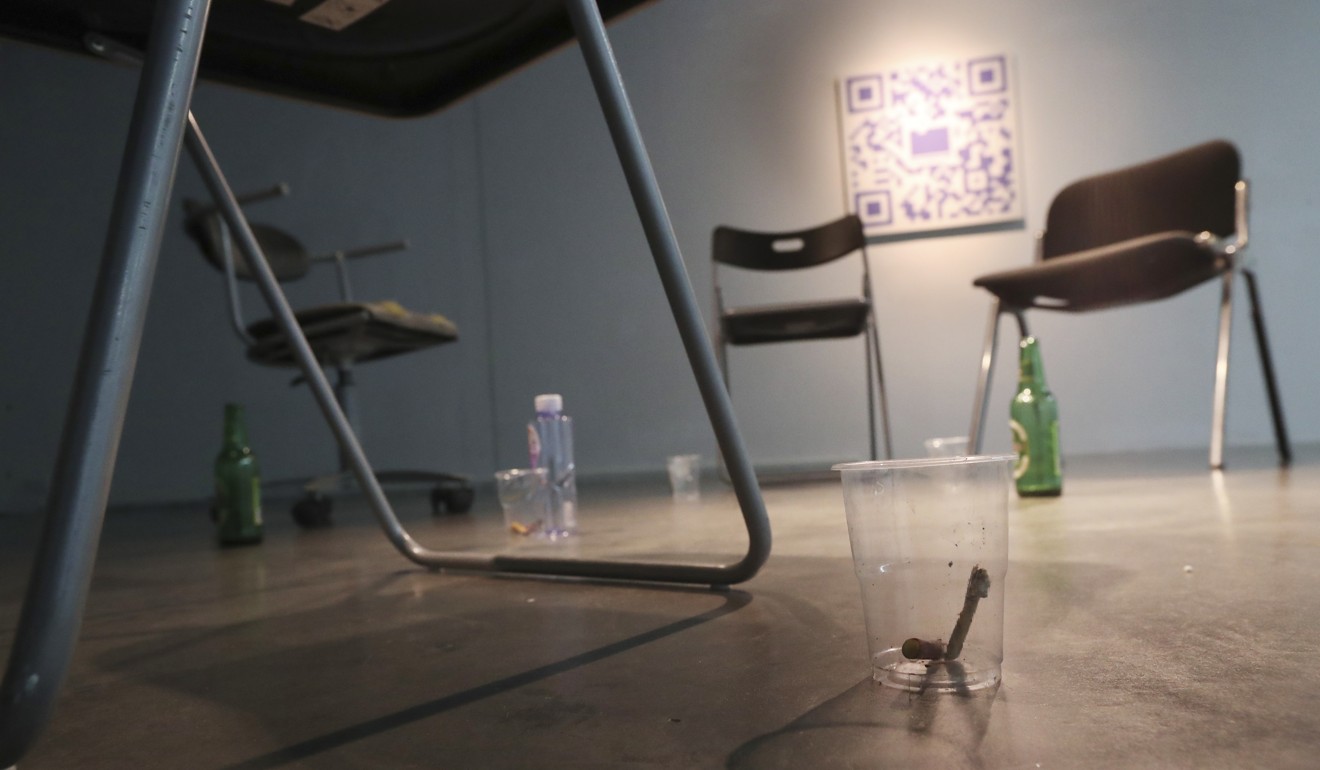 As they explained in their 2005 manifesto, PSFO is based on the "sheer form" of '60s collectivism, with the destructive political content removed.
"We can't pretend we are not affected by that era, that none of it happened, and that the collectivism was all bad," Leng says. "For example, people were in theory asked to respect others with opposing views, and to learn to live and work with them."
The five made a blue wall for their first exhibition in 2005 as a symbol for a new socialism – one distinguishable from the old-school, "red" ideas in China, and one that still keeps its distance from a purely capitalist society.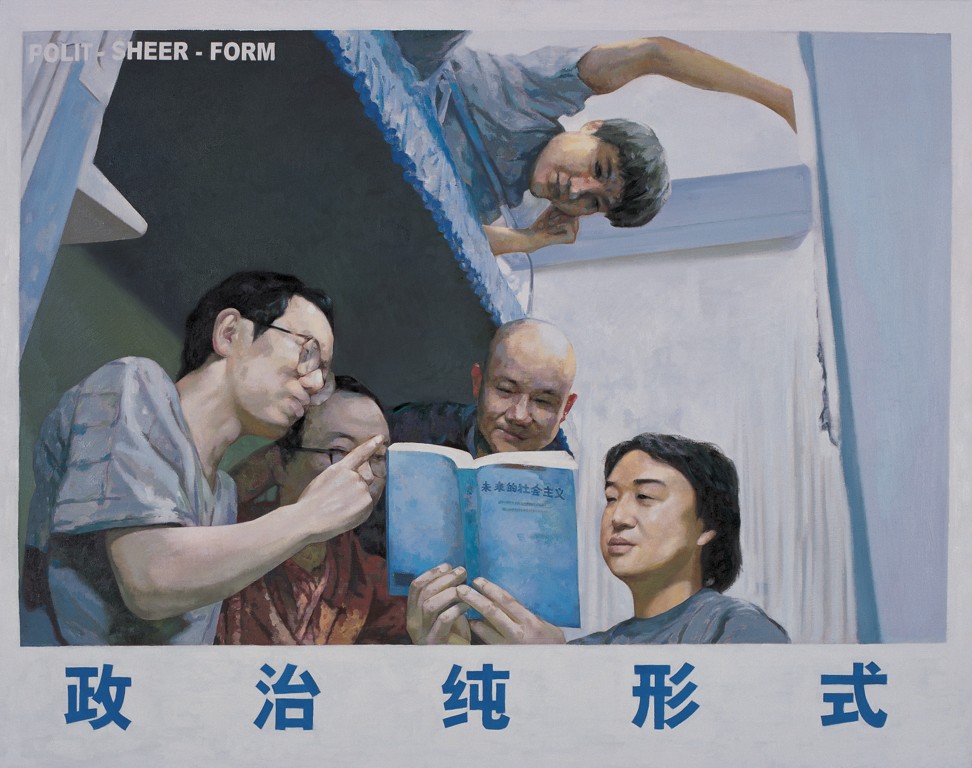 The colour blue also stands for an ocean culture as opposed to a close-minded continental culture. It stands for fresh ideas. It stands for a vast, open space for individual imagination.
The five also created a suitably collective icon for the group called Mr Zheng (or Mr Polit in English), an avatar of a man Photoshopped together from different facial features of the five artists.
PSFO is a way of living rather than making art, the five say, though they have managed to produce dozens of artworks together in the past 12 years and have even conducted socialist experiments abroad through art.
For example, in 2014 they asked 400 people in New York to mop up Times Square together while 100 Guangzhou residents washed a bus at the same time. These are shown in a video called Do the Same Good Deed at the Shenzhen show.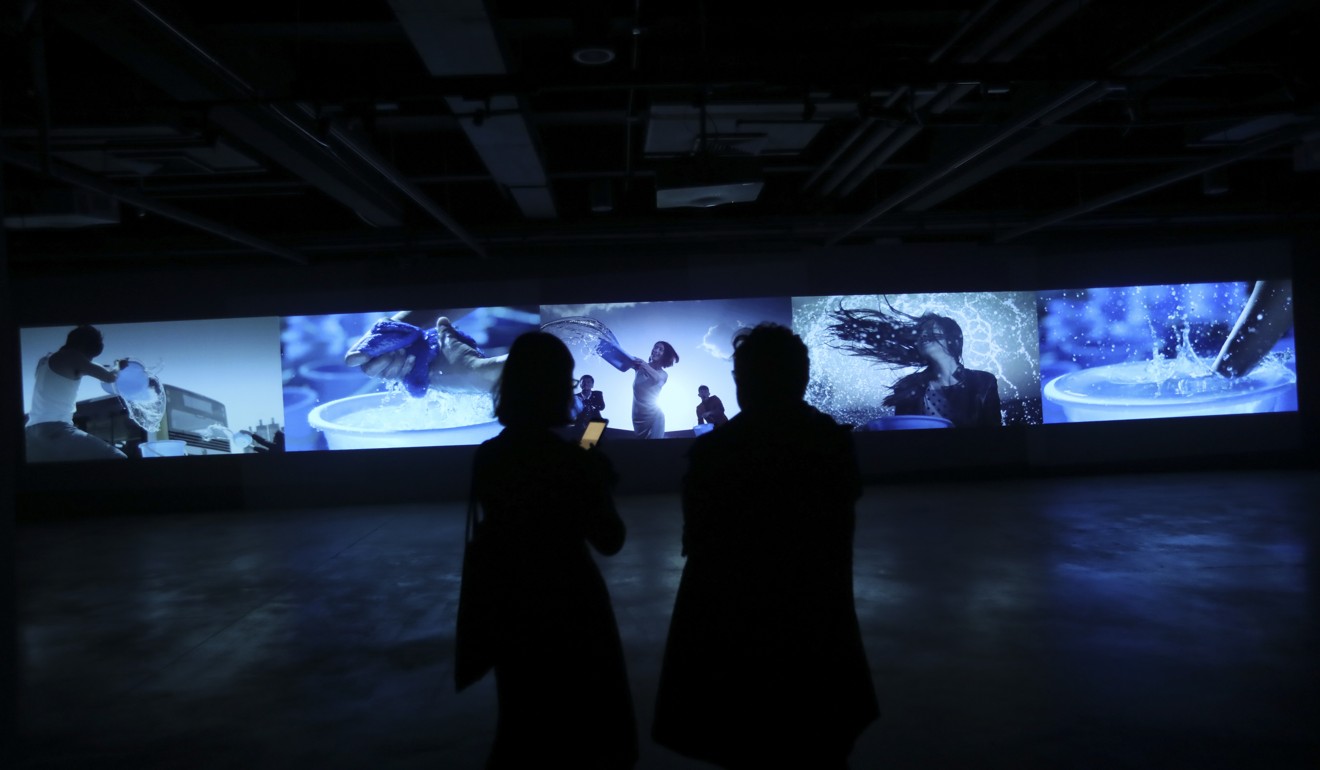 "The group will carry on as long as the five of us are around because it is not represented by the art we make," Liu says. "Our relationship is its spirit."
There is no leader. All decisions have to be reached through consensus rather than a vote to avoid excluding the views of those in the minority.
Proceeds from any PSFO artwork sold are shared equally, with Leng not even taking anything extra for his gallery if Pace was involved in the sale. When the group travels they try and spend most of the time together, sometimes staying in the same hotel room. Most importantly, they eat, drink and have fun. (There is a display in the Shenzhen museum called Window of the World with all the little momentos picked up from their travels, the thrill of going on an adventure together made palpable through restaurant receipts, train tickets and trinkets.)
Echoes of their individual artworks exist in PSFO's group output. The display of crowd-sourced blue items in the Shenzhen exhibition resembles Hong Hao's series called My Things – beautiful, mosaic-like arrangements of worthless, found objects. The illuminated sign above the museum proudly declaring the exhibition's title recalls Song's illuminated slogan for his "Doing Nothing Garden" project at Oi!, a government-run art space in North Point, Hong Kong, two years ago. And the group's reluctance to reject their country's recent history is reminiscent of Liu's contemplation of Chinese culture against the context of globalisation in his ceramic works, such as Square (2014), on show at the Venice Biennale.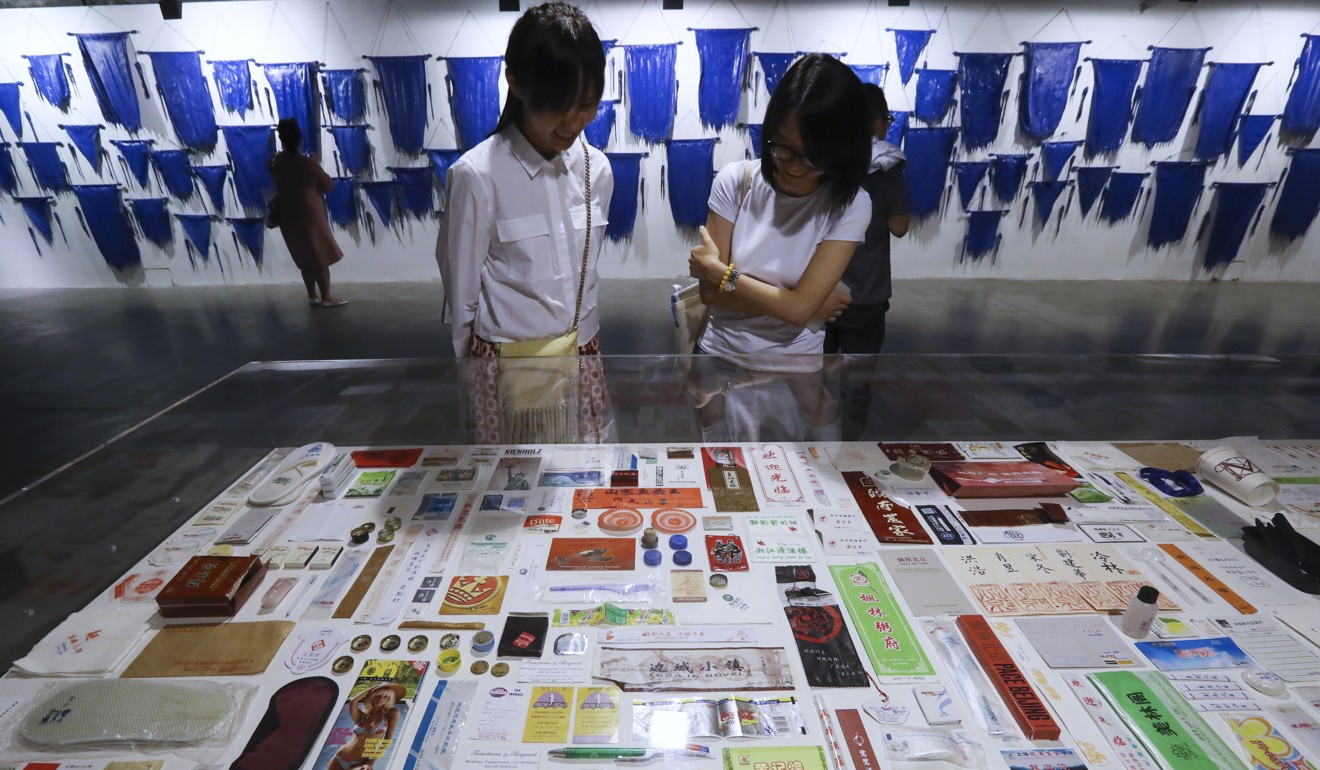 Song, one of China's most highly regarded and versatile contemporary artists, says the group encourages each artist's individuality, rather than eradicating it. "Young people are terrified of the collective. They fear a loss of the individual. But look at us. We are very different people but we are still together after 12 years," he says.
"Together, we are a greater energy than the sum of what we are capable of separately and I am a better artist for it. Without PSFO, there would not be today's Song Dong."
Playful and good-natured, PSFO resolutely refuses to go with the flow. While it offers no answer for how to ease the growing ideological tension arising from an increasingly powerful China, their vision shows that camaraderie is not dead in China, and that the desire for a free flow of ideas is strong.
This blue-themed exhibition may be a soothing balm to Hong Kong's current political blues. You can propose your own blue item by visiting
here
(simplified Chinese only).
"Our Red Pocket for Your Favourite Blue", OCT Art & Design Gallery, Shenzhen, 10am-5.30pm, Tue-Sun. Until Oct 22
This article appeared in the South China Morning Post print edition as: collective wisdom