Macau
Get more with myNEWS
A personalised news feed of stories that matter to you
Learn more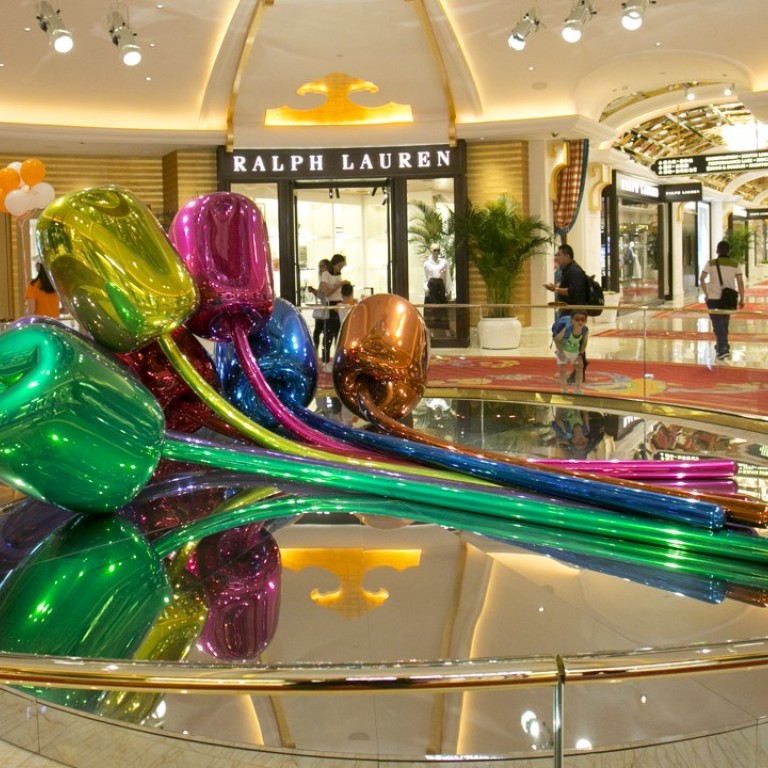 Macau for arts lovers – how to pack the most into a 12-hour tour
Known for its bright lights and gambling high rollers, Macau has a surprising amount of art to see. When you've finished feasting on it, catch some more culture with a show at one of the casino theatres
It would be easy to write off Macau as a temple of bad taste and nouveau riche bling, but the former Portuguese enclave is working hard to reposition itself in China's ever-changing cultural landscape. In fact, it gives Hong Kong a run for its money when it comes to new art and culture.
Yes, it is still the same odd cocktail of sin city, Unesco heritage sites, sardines and sausage. But as we found out, there is a lot for even a frequent visitor to discover in just 12 hours this summer.
10am: Macau Museum of Art
No fewer than seven exhibitions are on show at the spacious art museum that forms part of the Macau Cultural Centre. One of them, "The Art of Zhang Daqian", is reason alone to hop on that ferry to Macau – as some of Hong Kong's top Chinese art collectors have done.
It is an exceptional exhibition of 100 early and mid-career works by the great Chinese artist, including the painstaking reproductions that he made of the crumbling Buddhist frescoes in Dunhuang (he stayed for long periods in the caves from 1941 to 1943), later portraits and landscapes that reflected the influence of those anonymous, ancient craftsmen that he had so admired, and carved seals that he designed for his many aliases.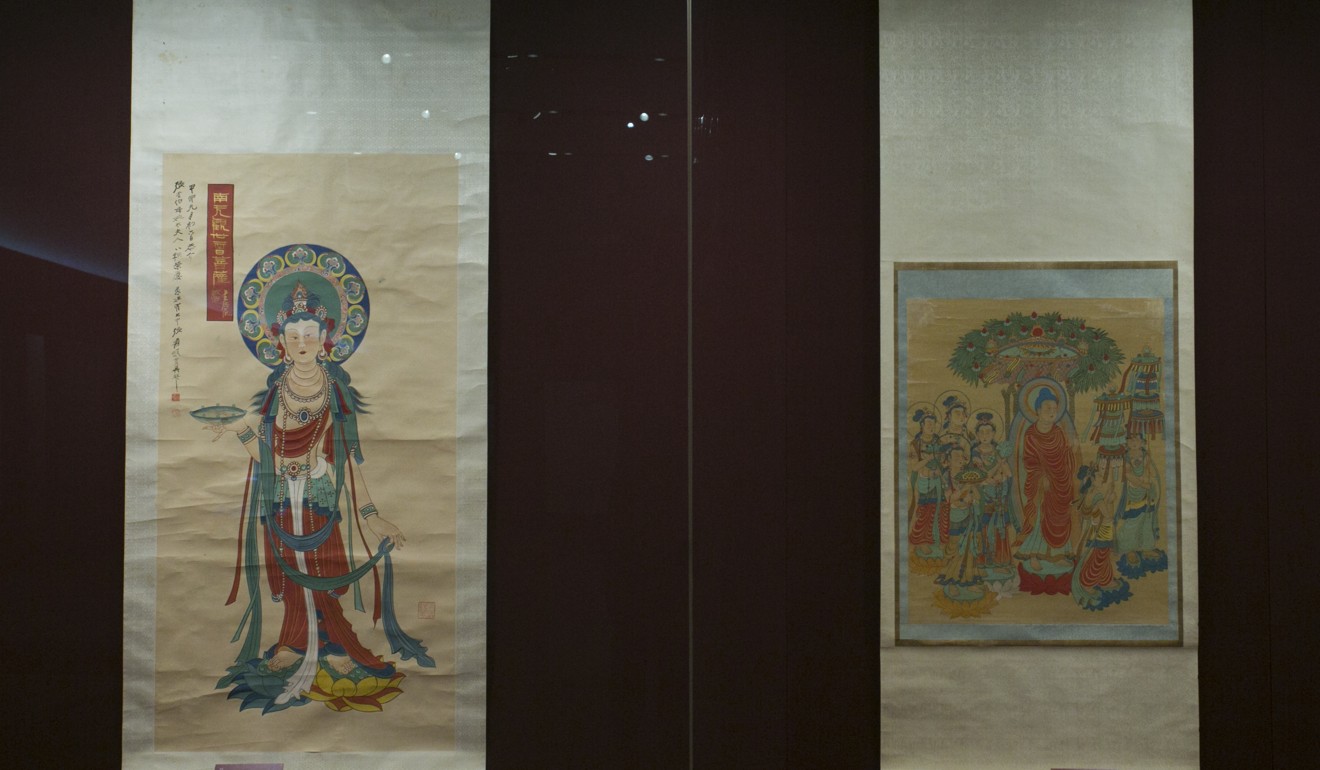 Most of the paintings shown here were done in fine, gongbi style, in sharp contrast with his later, freer, "splash-ink" style landscapes. The pieces are on loan from the Sichuan Museum, in the province of Zhang's birth. There is less than a week left of the exhibition, so hurry.
"The Art of Zhang Daqian", Macau Museum of Art, Xian Xing Hai Avenue, Tue-Sun, 10am-7pm. Until Aug 6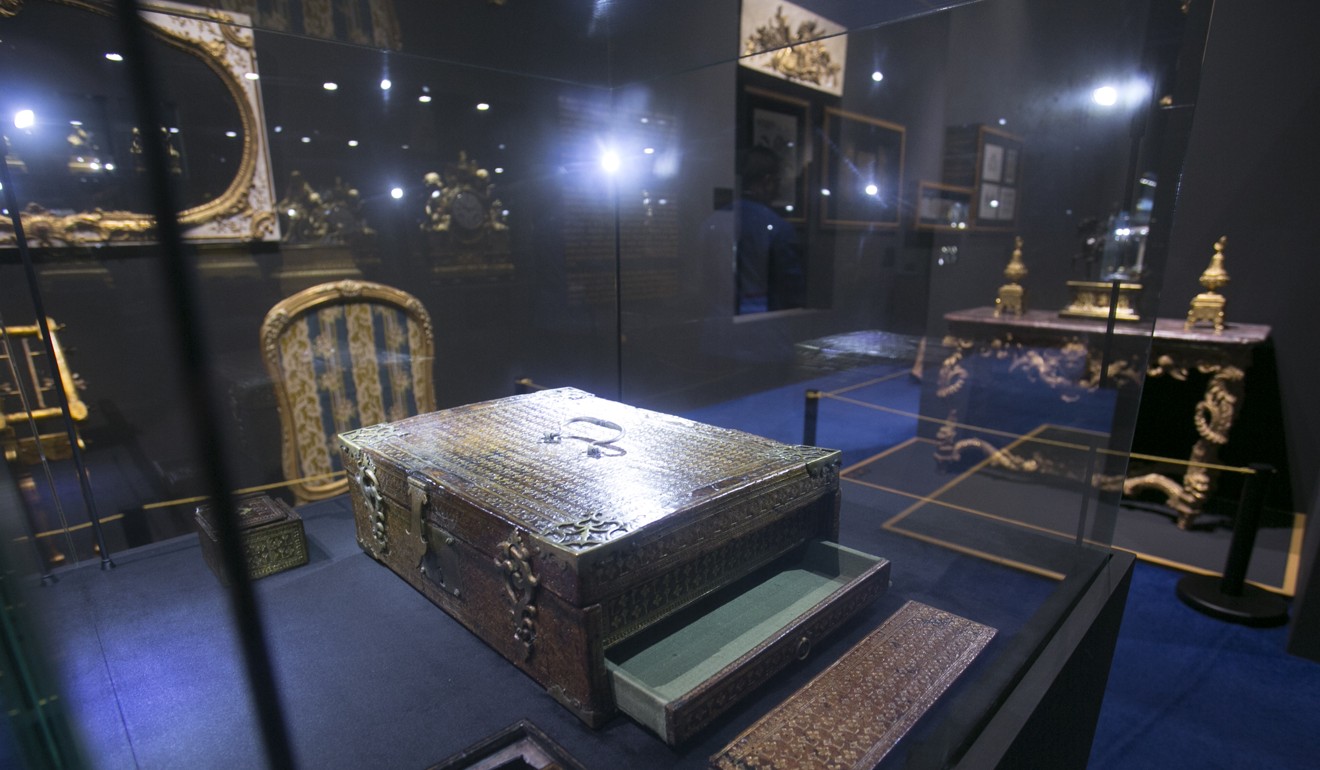 11.30am: MGM Macau
Macau casino resorts have a penchant for fake European grandeur. Just think of the Venetian, the Parisian, the "royal" carriage outside the Emperor Hotel and The 13 – an upcoming, "baroque-inspired" property previously marketed under the more auspicious name of Louis XIII. And so our Macau kitsch detector twitched as we approached an exhibition celebrating MGM Macau's "golden days" with 250 French-made golden pieces.
"A Golden Way of Life – Tres'Ors" turns out to be quite a treasure trove: personal and religious objects from the past 400 years that conjure the ghosts of their original royal – or just fabulously rich – owners. There is a gilded leather casket for inkstands made for King Louis XIII's use, an 18th century travel case that holds an impossibly long list of beautifully crafted accessories, even a 1742 book comparing Chinese and Latin grammar attributed to an Arcadio Huang Jialue, Louis XIV's Chinese interpreter and librarian in charge of Chinese books in the Royal Library. The curators, thankfully, did not let the gold theme get in the way of a good exhibition. The wonderfully random selection also includes examples from vintage and modern fashion as well as a few contemporary art pieces.
"A Golden Way of Life – Tres'Ors" (Part of this year's Le French May festival), MGM Art Space, Level 2, MGM Macau, Av Dr Sun Yat Sen, Macau, Tue-Sun, 12-9pm. Until Sept 3
2pm: Cinematheque Passion
Cinematheque Passion is a new independent art house cinema housed in a century-old former school building in the atmospheric Travessa da Paixao – dubbed "love lane" in Chinese. The state-of-the-art screening room was being used for a class on filmmaking on the day of our visit, but we managed to catch up with chief executive officer Rita Wong and artistic director Albert Chu.
The cinema is operated by Associacao Audio-Visual CUT, an 18-year-old organisation that promotes Macau's film industry, and it has an ambitious programme that includes screenings of local and foreign films, workshops and talks. Last month, film buffs from Hong Kong and Taiwan flocked to its International Documentary Film Festival in order to meet Naomi Kawase, the famed Japanese director.
"There wasn't much of a Macau film industry 10 years ago but now, the government and investors are more willing to back local productions such as the award-winning Sisterhood (2016)," says Chu.
From August 12 to 27, the cinema will hold a summer festival of world animation, featuring 13 acclaimed recent films from Europe, the US, Japan and South Korea, such as
The Red Turtle
(France/Belgium/Japan) and
Ethel & Ernest
(UK).
Cinematheque Passion, No 13, Travessa da Paixao. Tue-Sun, 10am-11.30pm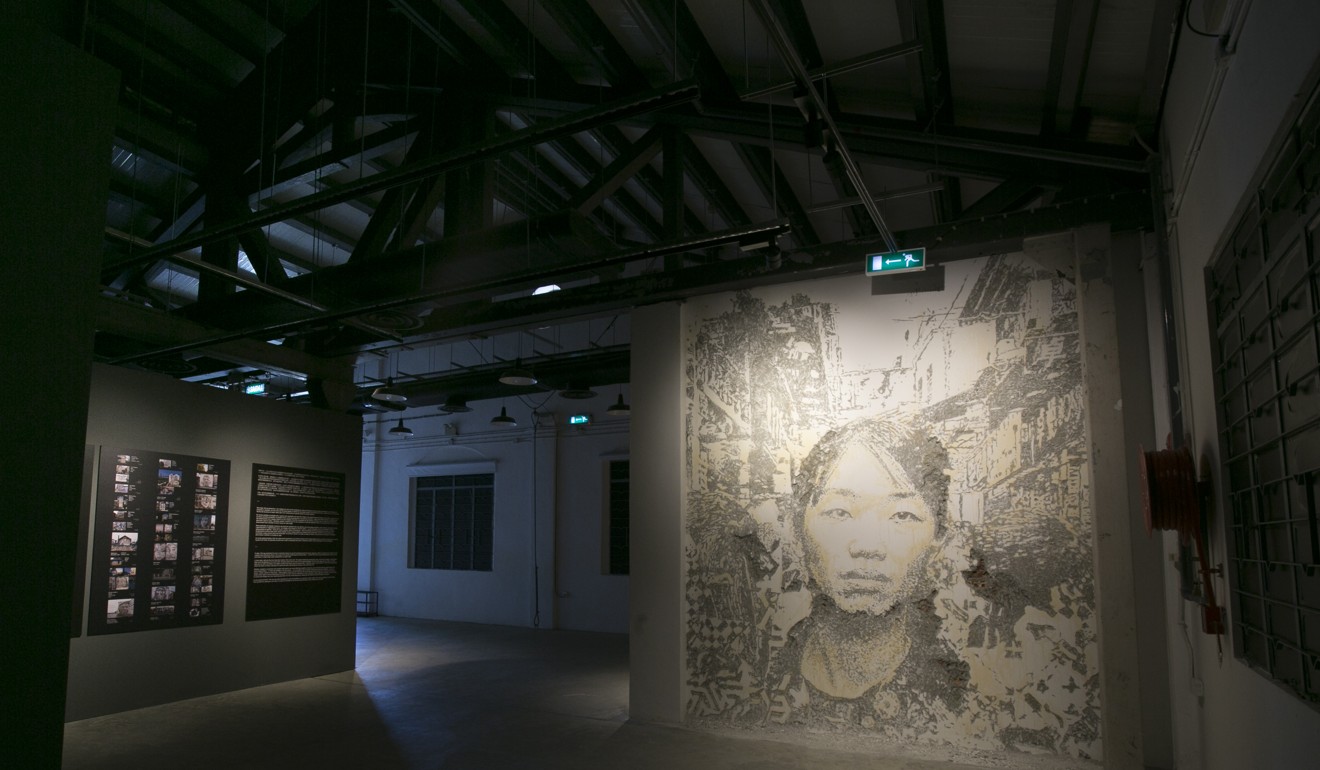 3pm: "Debris", an exhibition by Vhils at the Navy Yard No 1 Contemporary Art Centre
The urban art of Alexandre Farto (aka Vhils) works best in a rugged, industrial setting and the former government shipyard makes for an ideal venue for the Lisbon artist's long-anticipated debut in the former Portuguese colony. The exhibition is presented by the Hong Kong Contemporary Art Foundation, which put on a similar show on the rooftop of the Lamma Island ferry pier in Central last spring.
The Macau version features some of the works shown in Hong Kong, as well as new works produced locally, such as an evocative, slow-motion video of the city's distinct street life and mural carved on a wall inside the art centre. A collection of neon signs is placed outdoors, next to an inlet where a model of an old ship sits.
Navy Yard No 1 Contemporary Art Centre is just the kind of quirky exhibition venue that Hong Kong needs, and it is conveniently located next to A-Ma Temple, one of Macau's most popular tourist spots.
"Debris – Works by Alexandre Farto aka Vhils", Navy Yard No1 – Contemporary Art Centre, Rua Santiago da Barra, Tue-Sun, 10am-7pm. Until Nov 5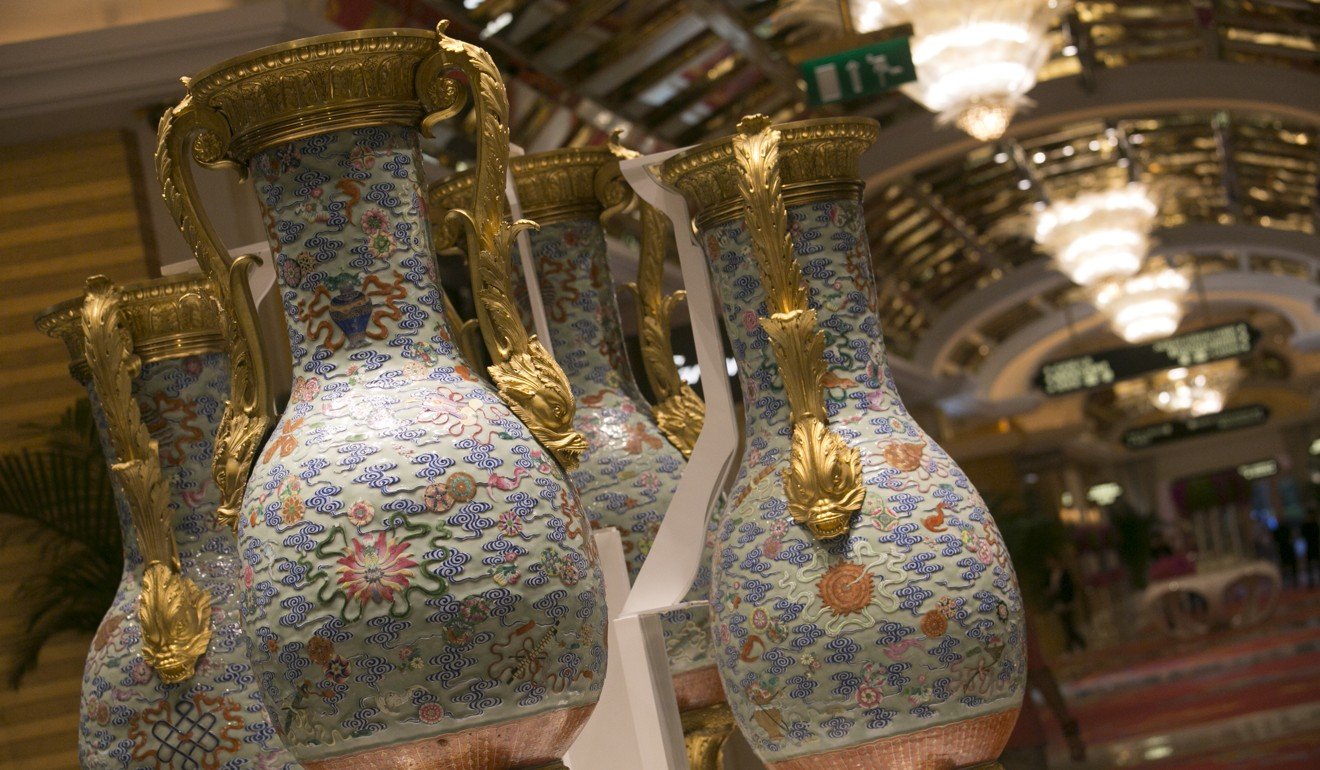 5pm: Art treasure hunt at Wynn Palace
Steve Wynn, the Las Vegas casino magnate, spent US$4.2 billion building this sprawling resort in Macau's Cotai strip. Among the casino floors, luxury stores and Michelin-starred restaurants are scattered pieces of art that helped push up the total cost.
Having heard about a Jeff Koons at the Wynn Palace, we decided to go there in search of some "wow, fancy seeing that here" moments. The showy setting isn't ideal for showing art, of course, but works such as Koons' multicoloured Tulips (1995-2004) fit right in with the decor. The 2.7-tonne giant metal flowers by the east entrance are valued at US$30 million.
The Buccleuch Vases, a set of Qing dynasty vases that once belonged to the Scottish Duchess of Buccleuch, used to be kept at Wynn Macau on the peninsula but can now be seen in one of the aisles going through the ground floor shopping mall. Wynn bought these for £8 million (HK$82.5 million) at auction and "returned" them to his Macau resort in 2011 as part of his commitment to repatriate Chinese relics found in the West.
Other noteworthy pieces include a Louis XV tapestry with chinoiserie subjects that are particularly amusing to Chinese eyes, such as white men wearing queues. You'll find that inside Wing Lei Palace, the Chinese restaurant.
Wynn Palace Av da Nave Desportiva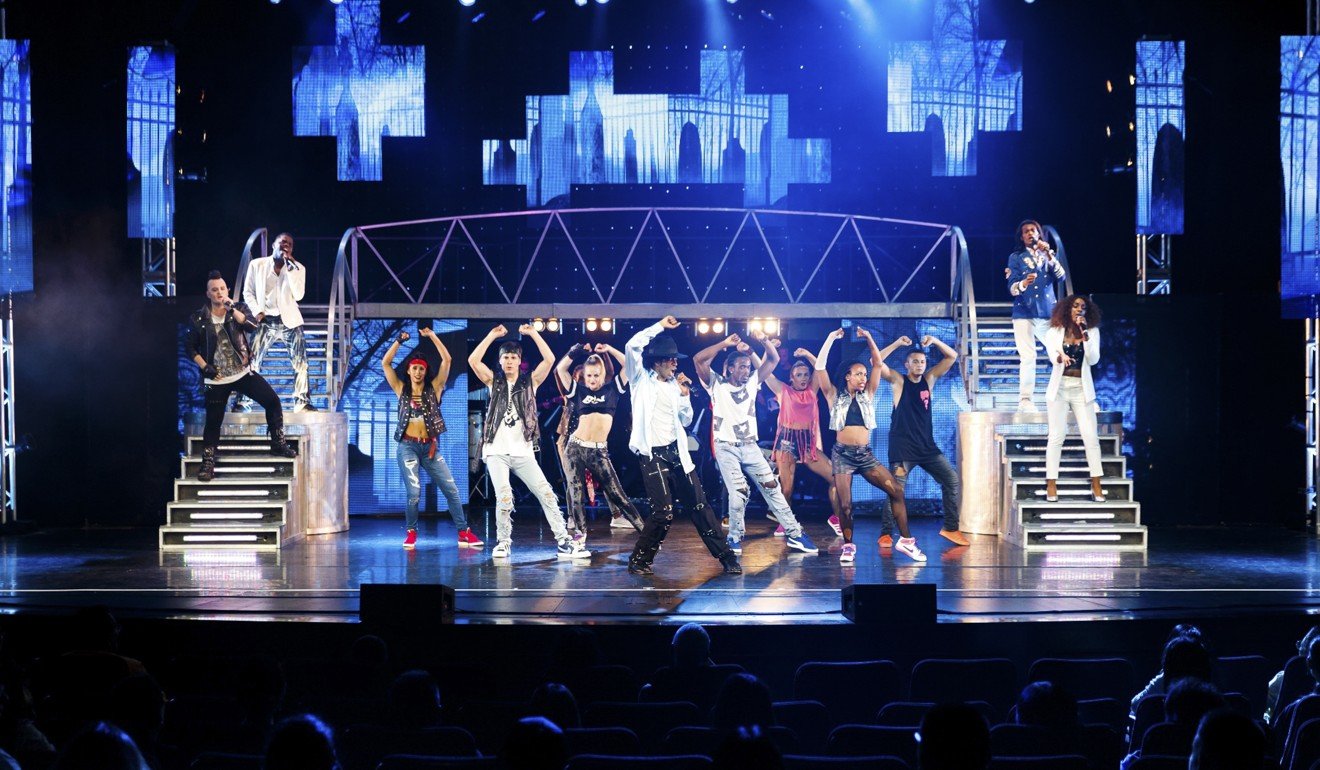 8pm: Thriller Live at The Parisian Macao
You don't have to be a diehard Michael Jackson fan to enjoy the West End musical tribute to the late, great King of Pop. Even the most reticent member of the audience will be jiggling about to the energetic singing and choreography.
It's a bit of a misnomer calling it a musical since there is no story. But why waste time on a plot when all people want are the tunes and those memorable moves? Four lead singers take turns to belt out hits from the Jackson 5 days and all his solo albums, all sounding and dancing like they are possessed. Meanwhile, the accompanying dancers bounce about like gymnasts.
The Macau version lasts 90 minutes, a condensed version that still manages to cover a lot of songs. Here's the partial song list: I Want You Back, ABC, Man in the Mirror, Black or White, Smooth Criminal, Beat It, Billie Jean, Dirty Diana, Bad, Dangerous and Thriller.
You can rewatch our Facebook Live interview with two of the show's lead singers, Alex Ko and Shaquille Hemmans
here
.
Thriller Live, The Parisian Theatre, Tue-Sun, various times, HK$180-HK$480. Until Sept 3

This article appeared in the South China Morning Post print edition as: behind the glitZ