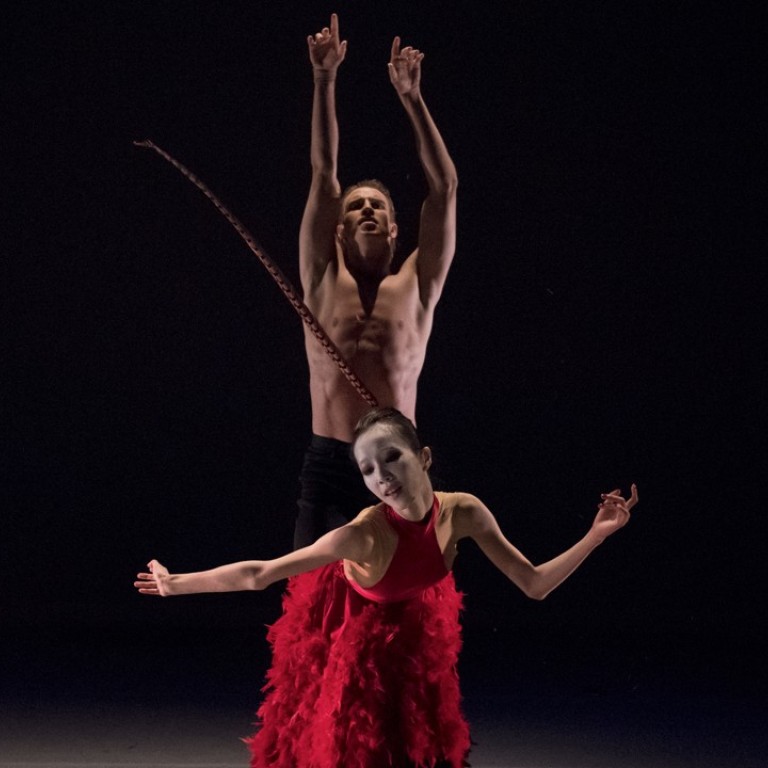 Review

|
Review: Hong Kong Ballet Choreographers' Showcase – dancers present a focused collection of short works
Company's dancers jump at chance to choreograph their own short pieces, encompassing a riveting exploration of desire, a loving tribute to a friend, and items that were quirky and ambitious
The 2017 edition of Hong Kong Ballet's annual
Choreographers' Showcase
was the first under new artistic director
Septime Webre
.
One of his stated goals is to build a stronger connection between artists and audiences and a lively new style of presentation gave a taste of things to come under his leadership, with the programme introduced both by video of the choreographers and dancers in the studio, and Webre bringing the choreographers out on stage to talk about their work.
Another innovation was setting up a mentorship panel to give the young choreographers artistic and technical guidance. This seems to have paid off, with all eight short pieces looking impressively polished and focused despite the limited time available for their creation.
Having recently tried bringing in outside choreographers, it was good to see this year's show giving the company's own dancers the opportunity to choreograph, along with a welcome emphasis on classical technique, with the women on pointe in most pieces.
Not surprisingly, the most accomplished work, Demons, came from the most experienced choreographer, Ricky Hu Songwei. Superbly performed by Chen Zhiyao and Lucas Jerkander, in just seven minutes this duet offered a riveting exploration of lust, desire and dominance, with some ingenious lifts, and enhanced by Hu's characteristic visual inventiveness.
Chen first appears with the upper half of her body concealed in what looks like a huge red lantern, her long, pale legs creating a striking image like a wading bird. The red carapace is then transformed into a skirt covered in plumes and Chen's head is shown to be crowned by a pheasant feather, the ultimate emblem of eroticism in Chinese opera, which she wields to mesmerising effect.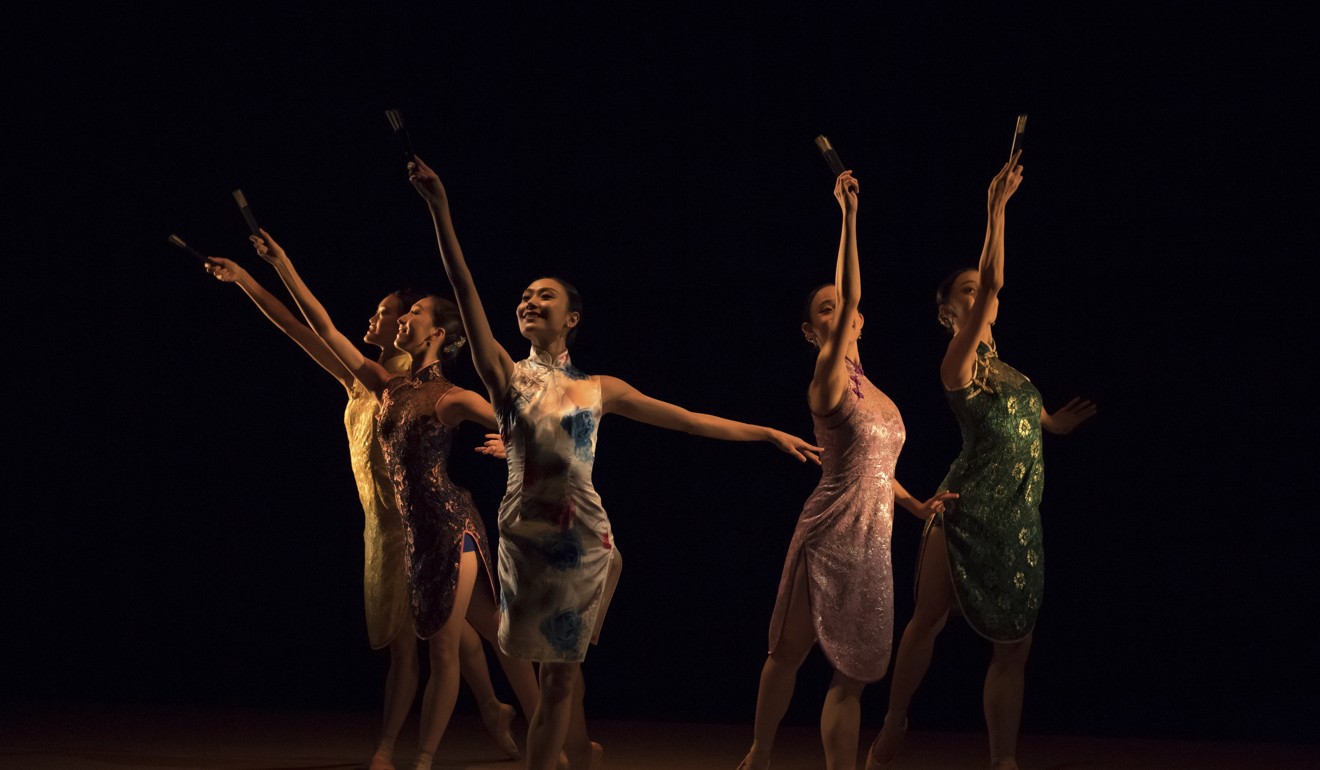 In Infinity Awaits, Li Jiabo and guest He Chaoya pulled off the feat of creating a complete narrative ballet in miniature.
The story was clearly told and the atmosphere of 1930s Shanghai was vividly evoked with well-chosen music and attractive costumes by Jenny Chui. An intelligent combination of Chinese dance movements with ballet technique showed the gracefulness of the women, led by the enchanting Liao Miaomiao, and the athleticism of the men in fights between doomed hero Li Lin and the gangsters who assail him, while Ye Feifei was touching as the older woman remembering her lost love. This is the kind of Chinese-themed piece which, expanded just a little, could make a great touring card for the company.
Leung Chun-long's L'espoir was a big step up in ambition and complexity from the young dancer's first piece last year. The three-part work showed him making good progress in structure and highlighted his ability to make effective use of space in the placement of groups of dancers.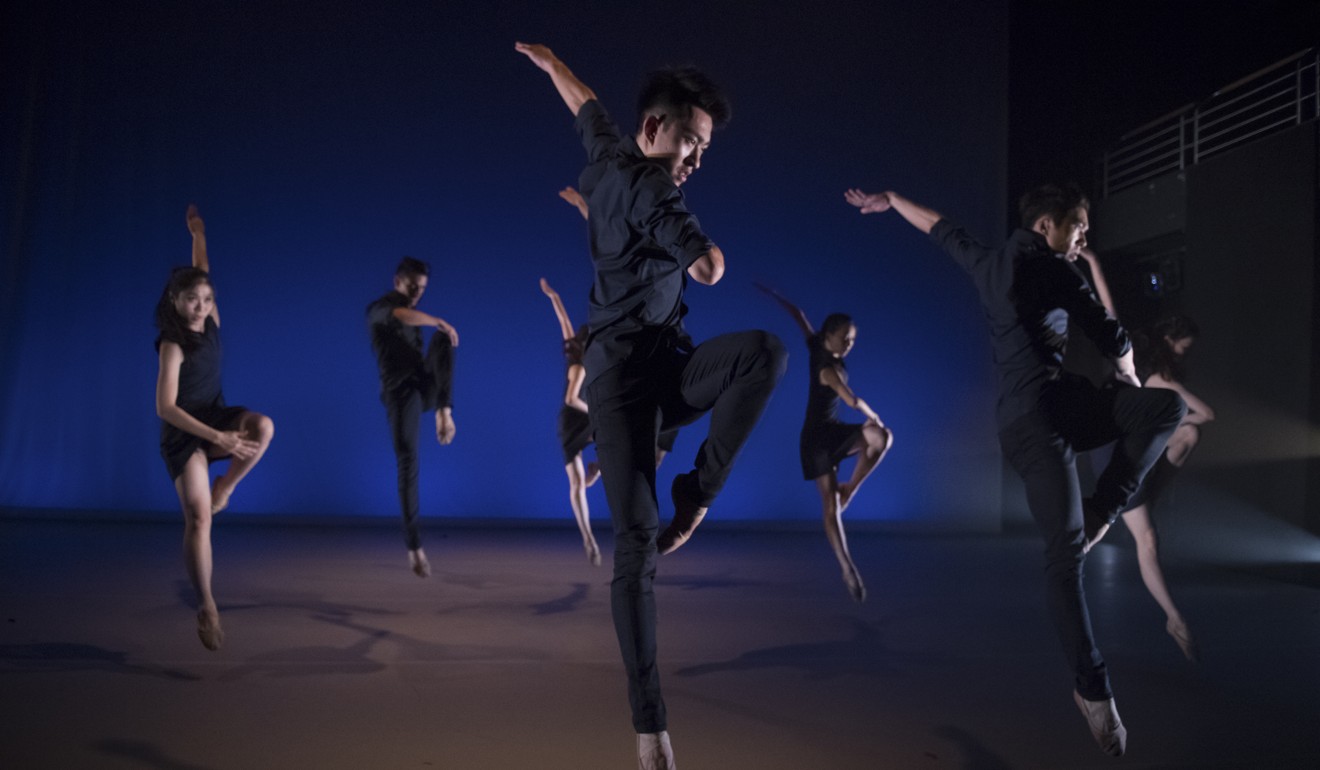 Lucas Jerkander's Same Old Joe was a loving tribute to a friend, dancer Joseph Bunn, who tragically died of leukaemia last year at the age of 32. In his introduction, Jerkander said his focus was not on creating dance but conveying a message, and the piece did just that, chronicling in deeply moving fashion Bunn's courage and love of life as he waited for a cure that never came.
Luis Cabrera's With-IN was inspired by the theme of the Holocaust and performed to music from Schindler's List. While this is too big a subject for such a short piece, you have to applaud his bravery (an essential quality for any artist) in tackling it, and a powerful duet for Liu Miaomiao and Lia Jiabo showed Cabrera has the potential to create interesting work.
Jonathan Spigner's typically quirky BubbleGoose featured some demanding choreography for two women, well executed by Tirion Law Lok-huen and Liang Yonglin, who gets special kudos for stepping in at the last minute after the original dancer was injured.
Li Lin described The Bow as his first attempt to create an abstract piece – ambitious but confused, it came as a let-down after his excellent Follow Your Heart in 2016.
The weakest piece of the evening was Yang Ruiqi's all-female A Rebel at Heart. The choreography was banal and the girlie-show costumes teetered on the edge of vulgarity.
Choreographers' Showcase 2017, Hong Kong Ballet, Hong Kong Cultural Centre Studio Theatre.
Reviewed: September 15