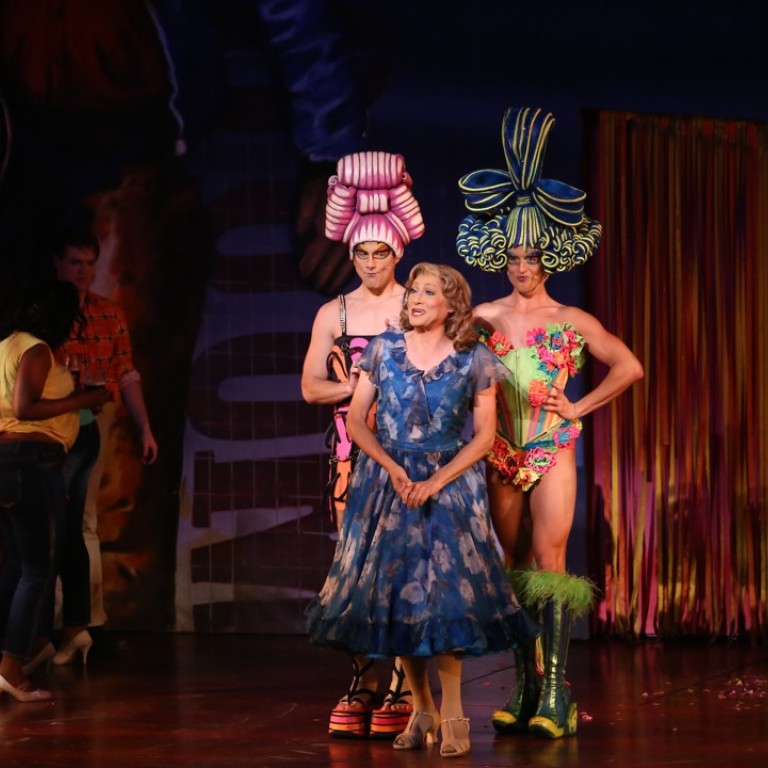 Video

|
Priscilla Queen of the Desert in Hong Kong – a backstage look at the hit musical
Based on the 1993 road movie starring Terence Stamp, Hugo Weaving and Guy Pearce, this South African production has all the glitz, all the glamour and all the laughs. We go behind the scenes to talk to the cast and crew
If you like The Adventure of Priscilla, Queen of the Desert (1993) – an Oscar-winning road movie that follows a trio of drag queens across the Australian Outback in a lavender-painted bus – chances are you will enjoy the musical that is stopping off in Hong Kong for almost a month starting on September 29.
First adapted for stage in 2006 by the original director, Stephen Elliott and co-author of the musical's script (known as the book), Allan Scott, this production comes from South Africa, where it ran between April and June this year.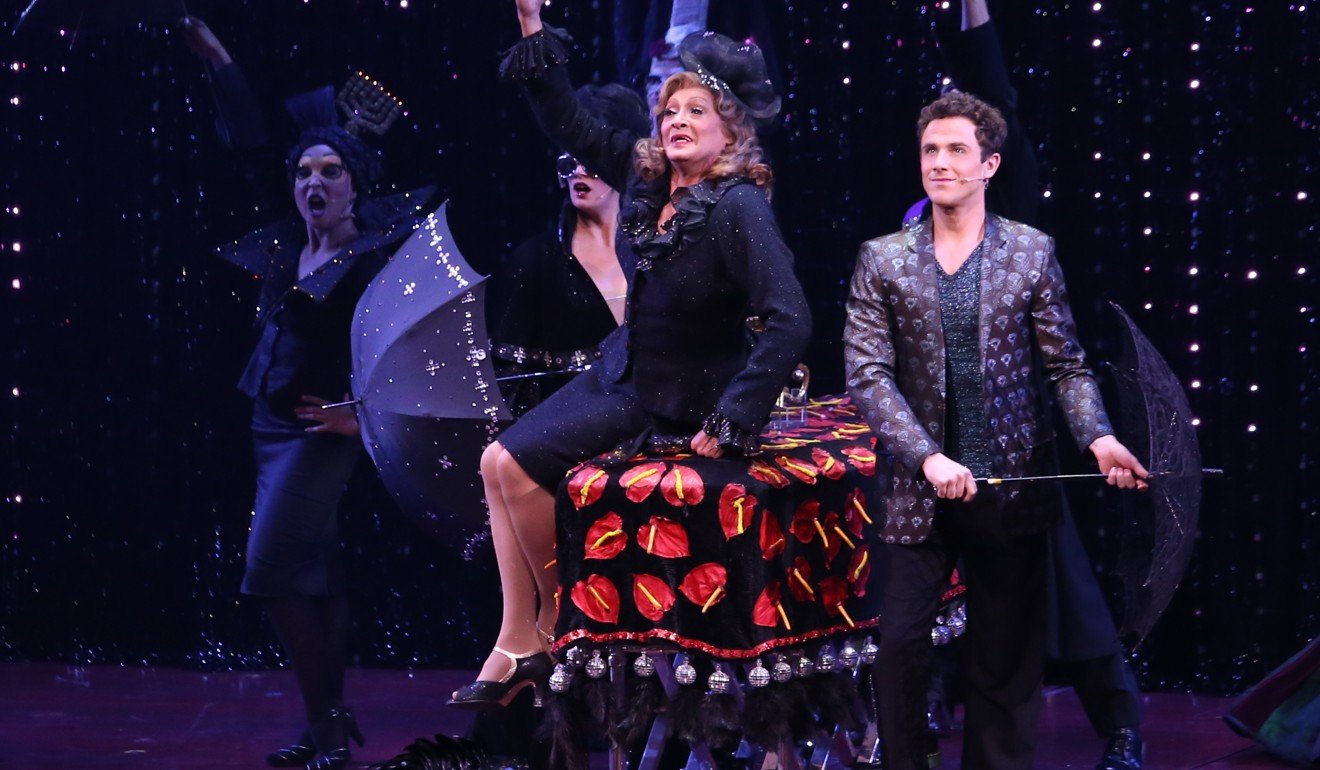 The story is pretty straightforward: Tick, a drag queen in Sydney, receives a call from his wife to meet their son in a small resort town. So he invites two friends – Bernadette, a recently widowed transgender and Adam, a peppy, wild drag performer – to come along, camping out on a bus called Priscilla.
What transforms the musical into a glamorous spectacle are the lights, colours, energy and, of course, those tunes. As in the film, Priscilla features an array of iconic drag-friendly pop songs spanning three decades including Gloria Gaynor's I Will Survive and It's Raining Men by The Weather Girls.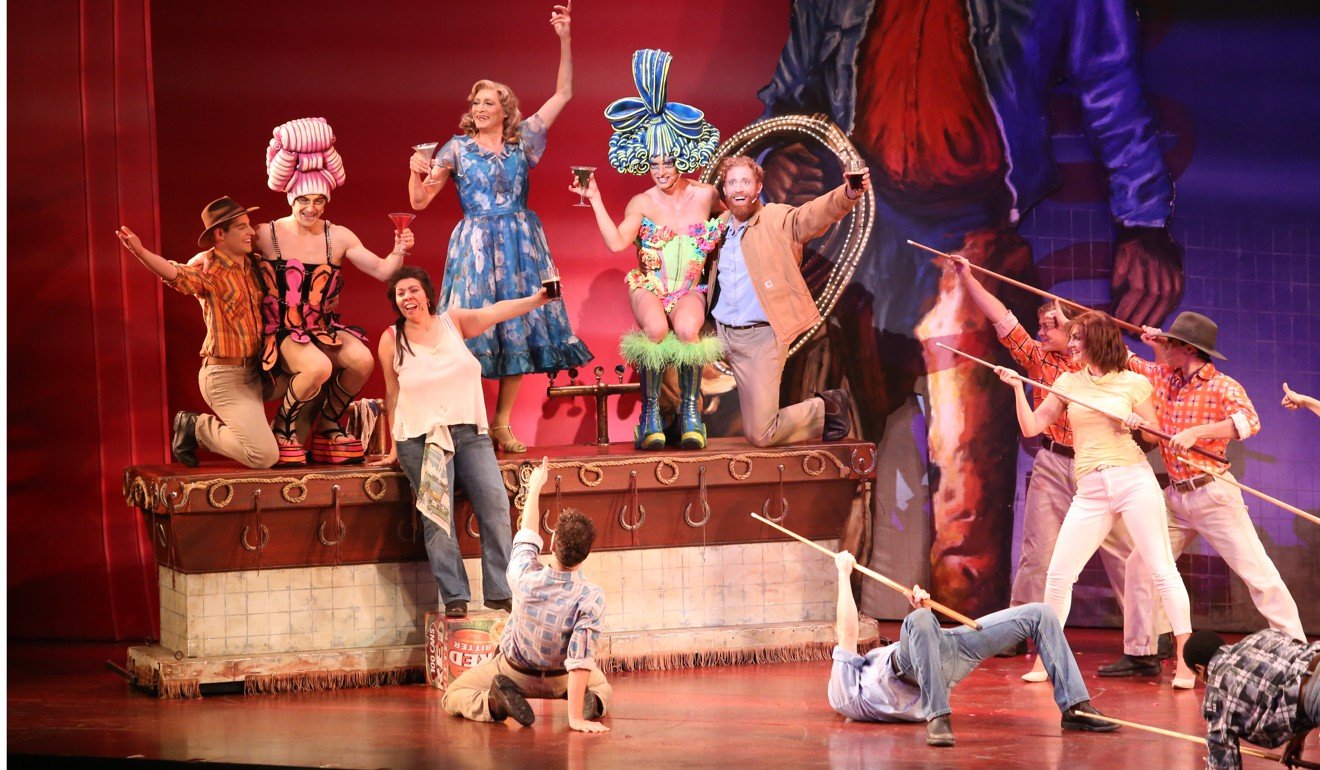 "The songs are chosen to make us remember a time or a feeling," says the play's music director Bryan Schimmel.
But just great songs are not enough.
"Many musicals made today are what we call the jukebox musical," says Anton Luitingh, the resident director of the touring production.
"They are all based on one famous singer's songs ... or a combination of pop songs, hence the jukebox reference. Very often they fall flat because they rely heavily on the music.
"But Priscilla has what really good jukebox musicals have – a story that is really full of emotion."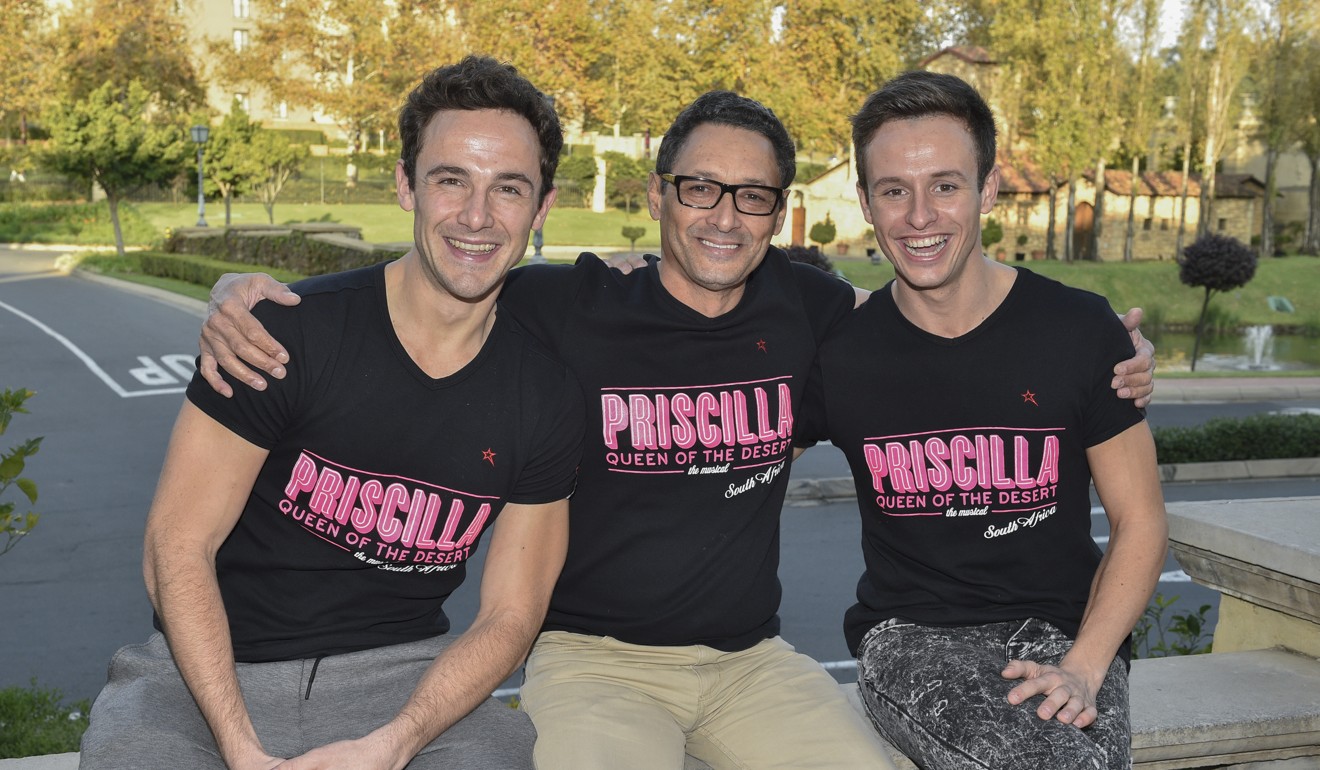 And plenty of humour, too. Filled with sassy lines, foul language and offensive jokes, the show had audiences in Johannesburg howling with laughter throughout the performance.
"Nobody's safe, nobody is free from ridicule. But that's all it's about," says Luitingh. "You wouldn't be able to find a platform out of the theatre and say these things. But when you're in the magic of the theatre space, anything goes."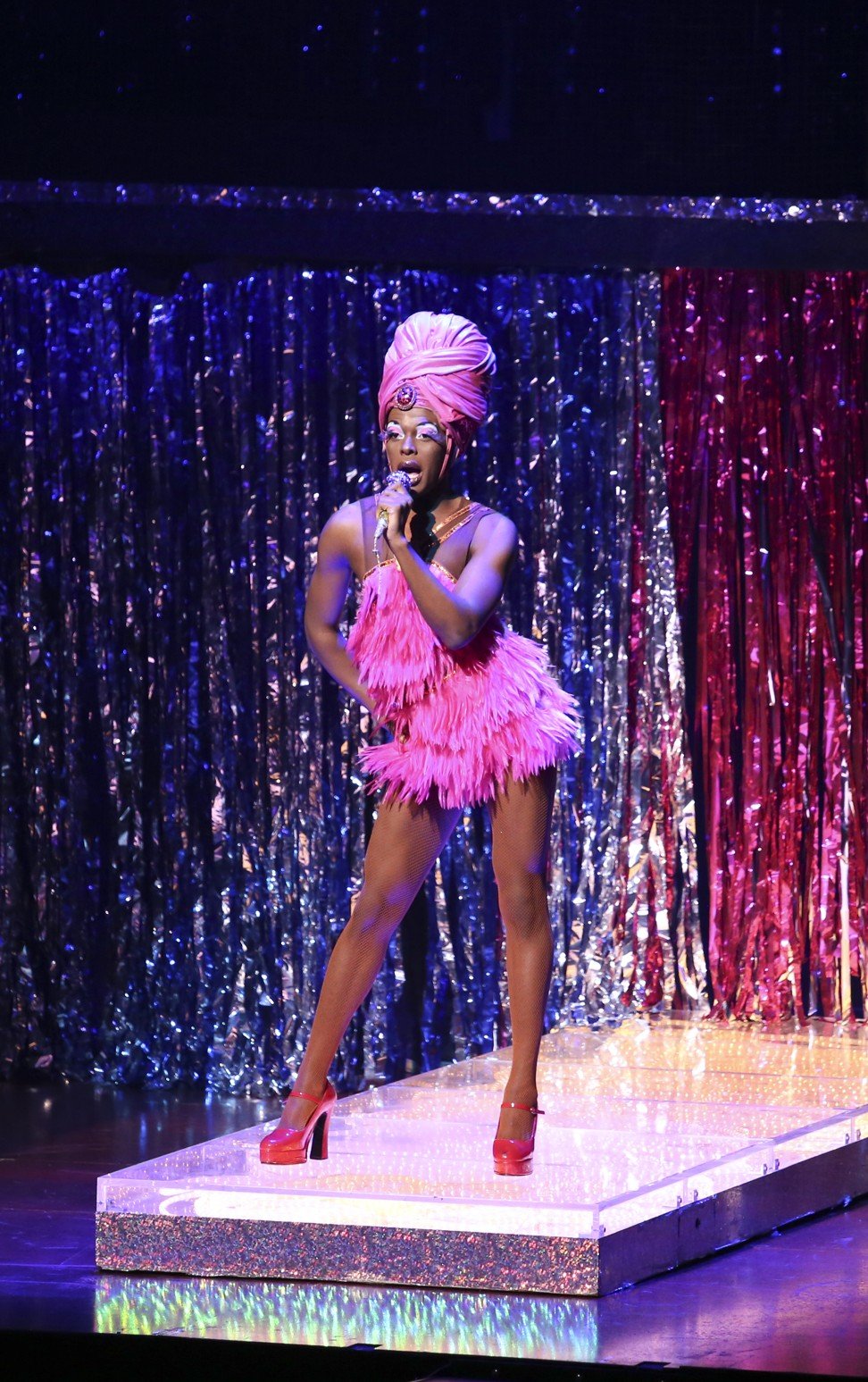 In the 1993 film, the roles were played by Hugo Weaving (Tick/Mitzi Mitosis), Guy Pearce (Adam/Felicia) and Terence Stamp (Bernadette) – so the lead cast have big, well, stilettos to fill.
David Dennis' Bernadette gives off an air of grace even in the most outrageous costumes. The award-winning Shakespearean actor was approached by the creative team to audition for the role and is returning to the stage after a decade's hiatus to act on screen.
"He brings a sense of gravitas to the role. His attention to detail is something I haven't seen in an actor for a very long time. It's something that he innately has – the ability to be completely truthful and become a character. You don't at any point go, he's acting," says Luitingh.
Two hours of singing and dancing is quite a physical challenge for the 57-year-old, but it is one he willingly takes on.
"I love the story, particularly the relevance with the world we live in today. I'm tired of paying lip service to gender and racial equality. We as creative people ... can change notions and perceptions, it's our job to do that," says Dennis, who sees the role as an opportunity to fight prejudice against sexual minorities.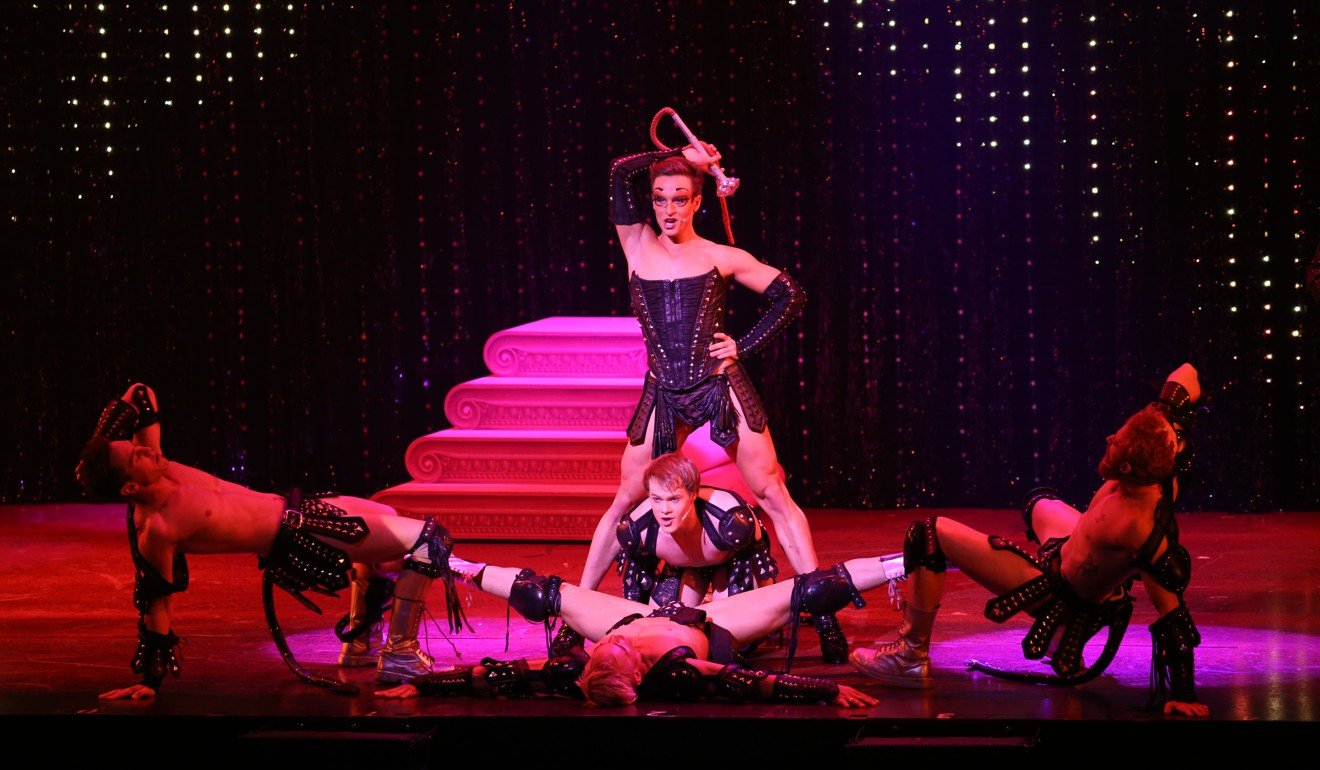 Also quite a daunting role is that of Adam, portrayed by Phillip Schnetler. He won the role as he has a decade of experience as an acrobat and hence the flexibility and strength required of his character.
The role of Tick went to Daniel Buys, who took hints from his drag queen friends on how to craft his persona, Mitzi. "I watch them with closer scrutiny and try to understand and see all the nuances they bring to their performance – the gentle hands and eyes, the subtle looks and even how they shape their mouths," says Buys.
Another highlight of the show will have to be the 500-plus outlandish costumes, including the iconic flip-flop sheath dress, designed by Tim Chappel and Lizzy Gardiner, who won an Academy Award and a Bafta for best costume design. They also took home Tony Awards in 2011, when they recreated the costumes for the Broadway production.
"I often wish people could have a seat backstage, just to see how it works. It's as choreographed as it is onstage as it is offstage," says Luitingh.
In addition to changing costumes, the performers also have to frequently switch in and out of drag, and to reveal an industry trick, they are in fact masks the actors put on.
Priscilla will have you laughing until your stomach hurts and it is a wholly entertaining adults-only show.
Priscilla Queen of the Desert, Lyric Theatre, Hong Kong Academy for Performing Arts, Sept 29 to Oct 22, HK$445 to HK$995, HK Ticketing. Inquiries: 3128 8288
This article appeared in the South China Morning Post print edition as: let's hear it for the girls