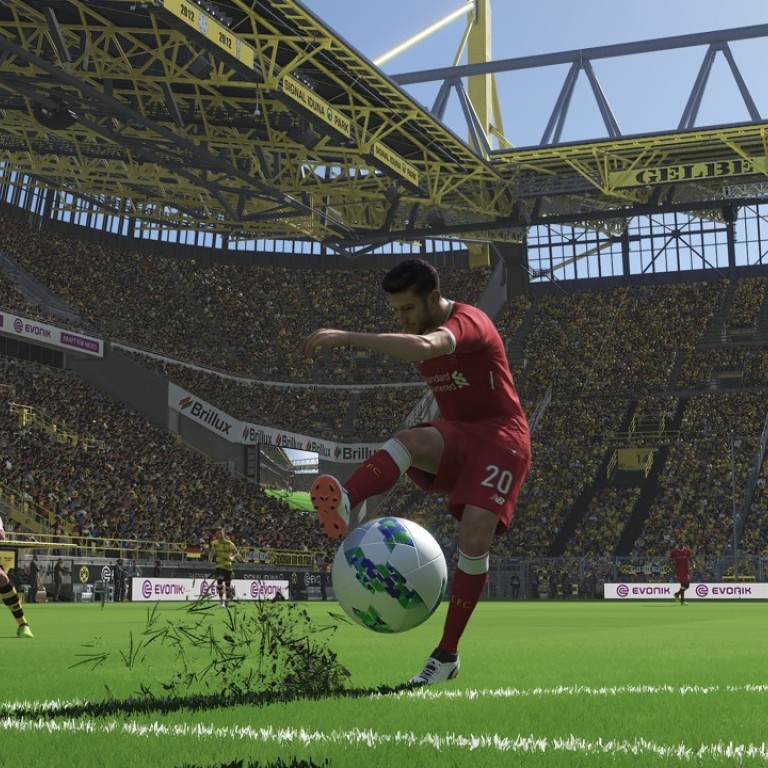 Review
Game review: Pro Evolution Soccer 2018 – Fifa rival is more realistic than ever, but makes no major leaps
Improved ball movement, better tactical balances, and multiplayer matches that feel much like the real thing make this year's PES another winning entry, but it doesn't make the sort of progress that the 2016 and 2017 versions did
Konami
4 stars
Strong rivalries are necessary to drive progress; without one side spurring the other, innovation dies. Nowhere is that more true than in video games, specifically of the sporting kind.
With new releases traditionally rolled out annually, lazy publishers and their limited development teams are often content to churn out "sequels" that merely put a spit-shine on last year's edition. What keeps them going are the guys on the other side. In the obsessive realm of football simulators, two names rule the roost.
There is Fifa, from American mega-developer EA Sports, which usually takes a more arcade-like approach to its gameplay so that any player can easily pick it up. Then there is Pro Evolution Soccer (or Winning Eleven in Japan) by Japanese developer Konami, which focuses more on simulation and requires technical skills built up over plenty of practice. (Incidentally, the PES production team is said to be about a quarter of the size of Fifa's.)
Like a true football rivalry, both sides have their base of fanatical fans. Purchases often come down to brand loyalty, with most players ignorant of their game's yearly limitations.
Take PES 2018 (available for PlayStation 3 and 4, Xbox One and 360, and PC) for example, the first of the two games to be released this year (Fifa 2018 is scheduled for release at the end of this month). It is a strong game that continues the focus on a more skilful approach that has kept Konami top of the table – in terms of review scores at least – for the past couple of years. But there is nothing here that pushes boundaries – nothing akin to the massive leaps in quality seen by the game in 2016 and 2017.
Konami's focus has always been on recreating the many little details that only obsessive football-watchers notice. There are the real-life approximations of the players of course: Neymar's ferocious attacks, Lukaku's strong hold-up play, and the all-around virtuoso that is Messi.
The matches themselves also reflect many real-life challenges. Get into the knockout stage of a tournament, for example, and nerves begin to show; player morale flip-flops back and forth, affecting the way they play. Play as a lower-league team against a top division opponent and you're not just restricted to lower-quality players but also limited tactics, with defensive counter-attacking football often the only route to victory.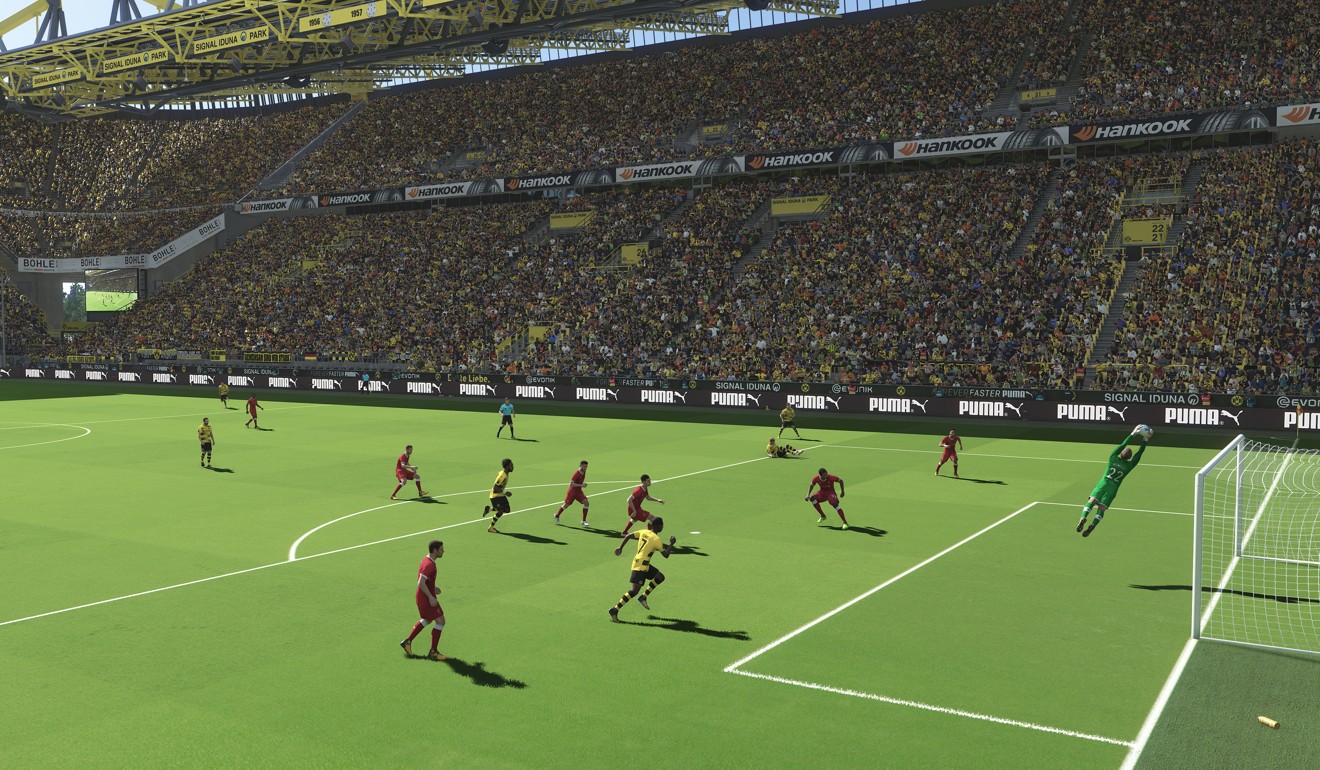 It is all impressive stuff, especially for honest fans of the sport, made all the better by this iteration's improved ball movement, forcibly physical players, and a better balance between attack and defence. When playing against another human, either shoulder to shoulder or online, matches power past at an energetic pace, with fierce back-and-forths that feel much like the real thing.
In single-player mode, things are not always quite as smooth and the gameplay can be surprisingly slow. But if you only play against the computer, you're doing PES 2018 an injustice.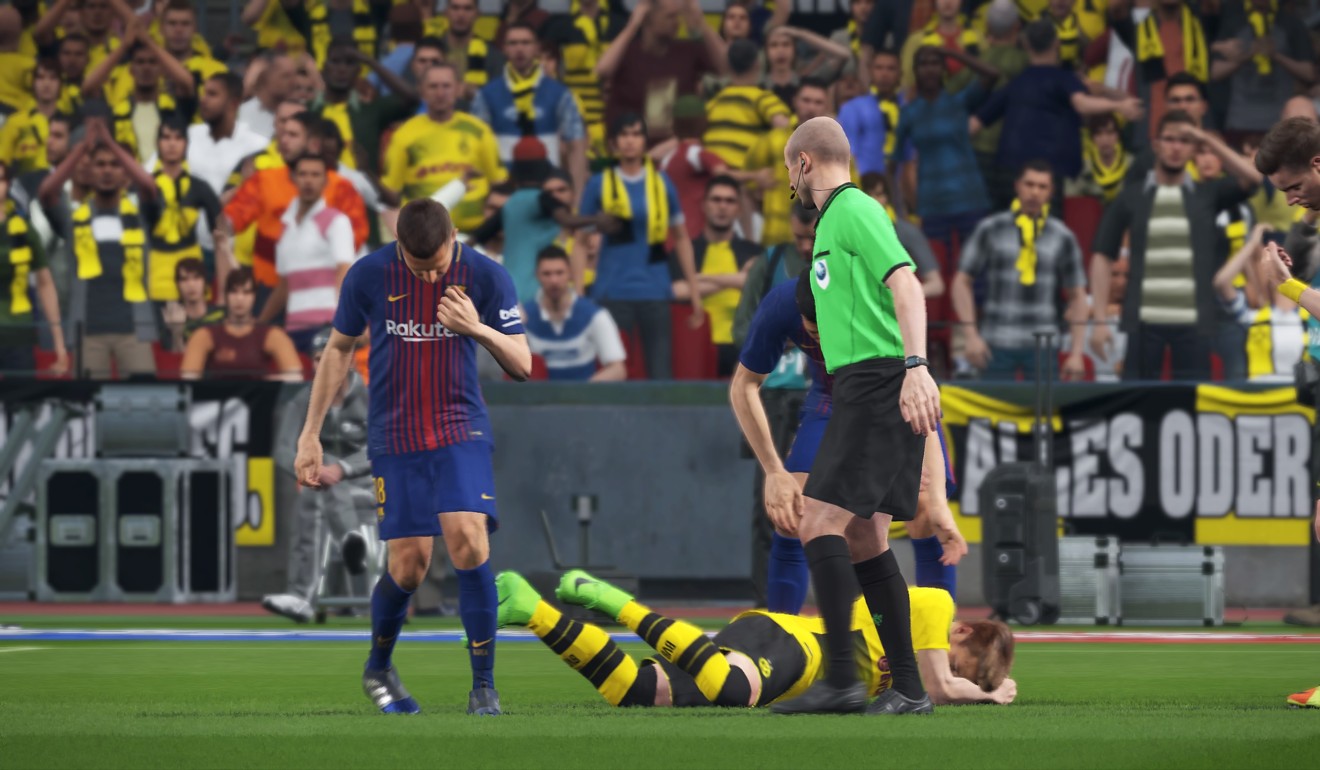 One bigger drawback, though, are the competitive modes, few of which have been improved. Master League, the single-player mode in which your team starts right at the bottom of the ladder and works its way up, has somehow got worse with its more challenging system of buying players. MyClub, meanwhile – Konami's inane attempt to challenge Fifa's story-based Ultimate Team mode – once again lacks a strong narrative focus. But for some reason you can buy Olympic runner Usain Bolt, which I'm chalking up as a plus.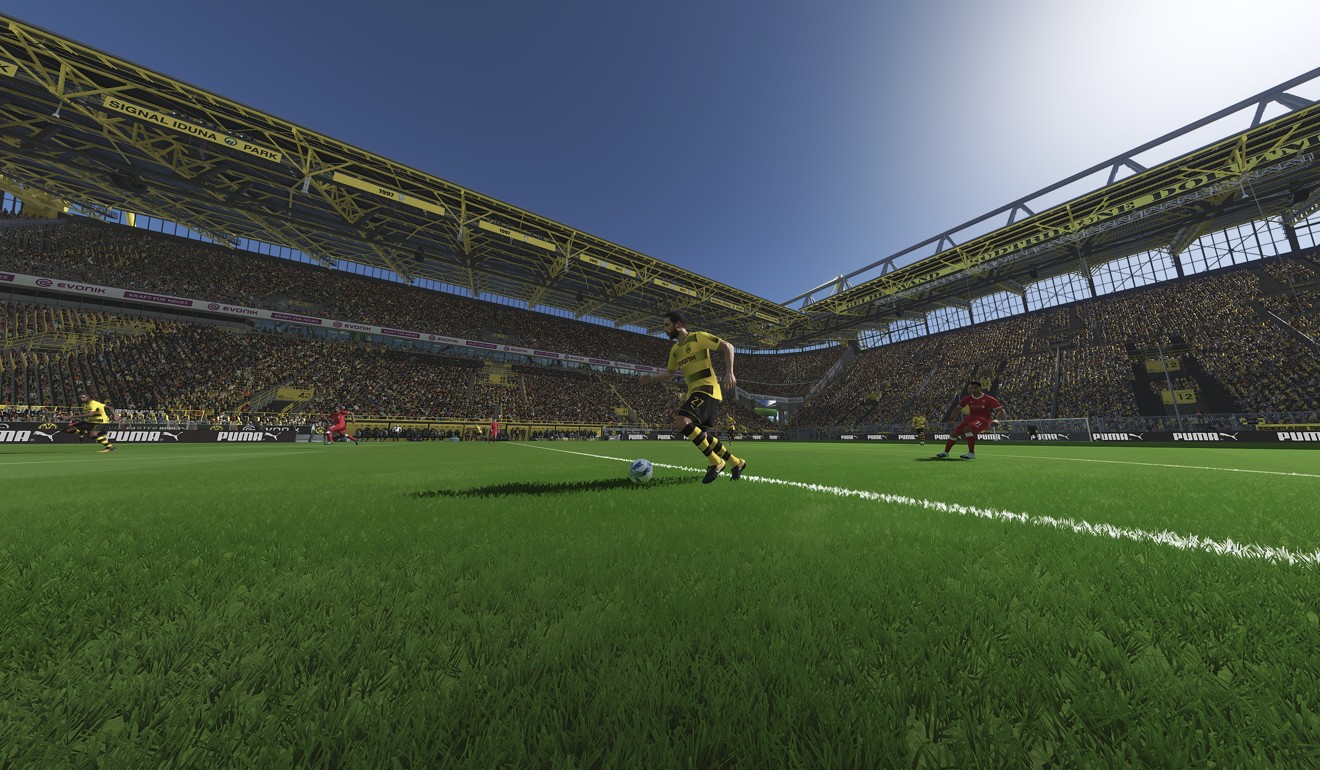 There are other niggling little things: the series' outdated arcade-style menus and sound effects, the endlessly repetitious Drury-Beglin commentary duo, and several other weird little charms that aren't as cute as they used to be. But that is Konami for you, an eccentric company stuck in the 1990s design-wise, even if its games are often innovators.
PES 2018 is apparently the first in a new three-year cycle for Konami. Think of it as a decent team under a new manager: the foundation is there but the side is still finding its footing. Things can only get stronger.
The PES series will likely never compete with the juggernaut sales of Fifa, nor ever tap into the full range of official licenses and authentic advertiser-emblazoned kits that its rival does. But as the beautiful game faces ever more complaints that it is being bogged down by big business, maybe this is just what we need: the little football game sticking it to its bigger, richer rival.