Art
Get more with myNEWS
A personalised news feed of stories that matter to you
Learn more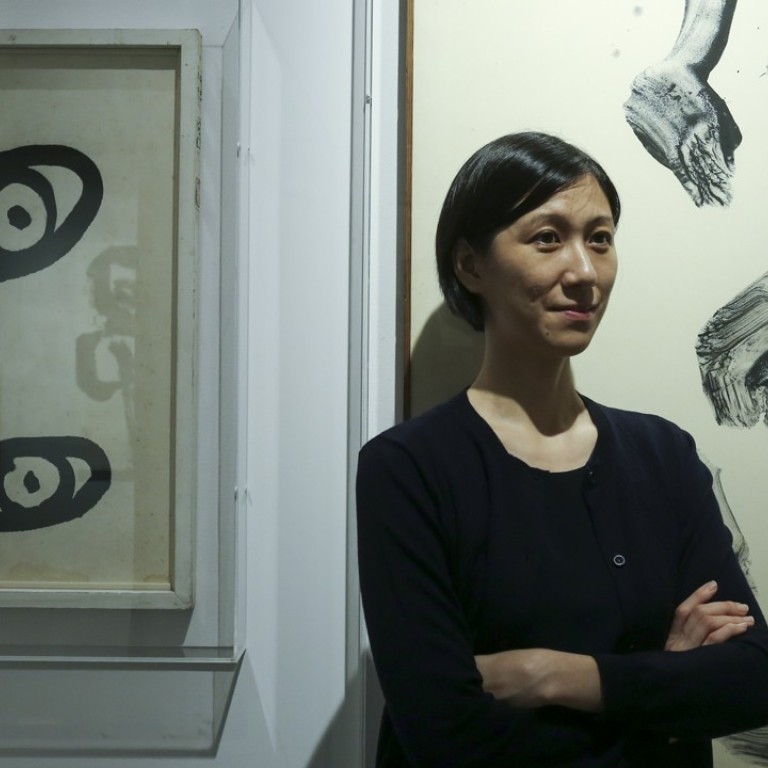 Hong Kong show out to redraw image of ink art as genre in thrall to its glorious past
Influenced by Western ideas of what makes art new, many people struggle to see today's ink art as contemporary. A new exhibition by city's M+ museum of visual culture aims to change that by setting it in a wider cultural context
The past can be a burden as much as an asset.
Take ink art: it is an intrinsic part of east Asian aesthetics, philosophy and so much else in the region's cultural make-up because it is a sophisticated and powerful system of expression that has survived for thousands of years. Yet the conventions and techniques that bind today's ink artists to their forebears can make it hard to define their contemporaneity, especially in a world dominated by a Eurocentric idea of what makes art new.

This month, the first ink art exhibition organised by Hong Kong's M+ museum of visual culture will reveal just how it intends to make its collection resonate with today's audiences.
"The Weight of Lightness: Ink Art at M+" features around 60 pieces by 42 artists from more than 10 countries. According to Lesley Ma, the M+ ink art curator, the genre needs to be examined from a radically international perspective that takes it well beyond its Chinese roots.
"We want to show that boundaries are more porous, that different cultures have more commonality than we may think," she says. She is not dismissing the relevance of ink art's history, but she wants to place it within the context of a world in which ideas and people have always travelled, and where ideas and expressions can overlap through sheer serendipity.
"Ink is an eastern material, philosophy and practice but it is not just from the Chinese-speaking world, but also Japan and Korea," she says. When it comes to calligraphy, she also sees parallels with how it is practised in South Asia and in Middle Eastern cultures. "They just write a different form of script," she says.
One of the most surprising clusters of art on show in the exhibition at the M+ Pavilion in the West Kowloon Cultural District juxtaposes a painting by Shanghai's Qiu Deshu with works by Nick Mauss, an artist who describes himself as American and German, and Krishna Reddy, who was born in India but who later moved to the United States.
Qiu's Seal (1982), a red and black deconstruction of traditional Chinese seals, is shown with Mauss' Untitled (2012), in which colour glazing on a flat piece of ceramic appears with inklike qualities, and with works by Reddy that are studies of calligraphic brush strokes.
"I don't think Mauss, for example, was thinking about ink art at all, but I want to draw the connection between how these artists express their basic impulse to communicate," Ma says.
Many of the artists whose work features in the show have moved away from their places of birth, including Taiwanese artists such as Hsiao Chin, who was born in China, moved to Taiwan in 1949, and later settled in Milan. Ma, daughter of former Taiwanese president Ma Ying-jeou, says the exhibition reflects how the M+ collection as a whole will highlight, from an Asian standpoint, international visual culture.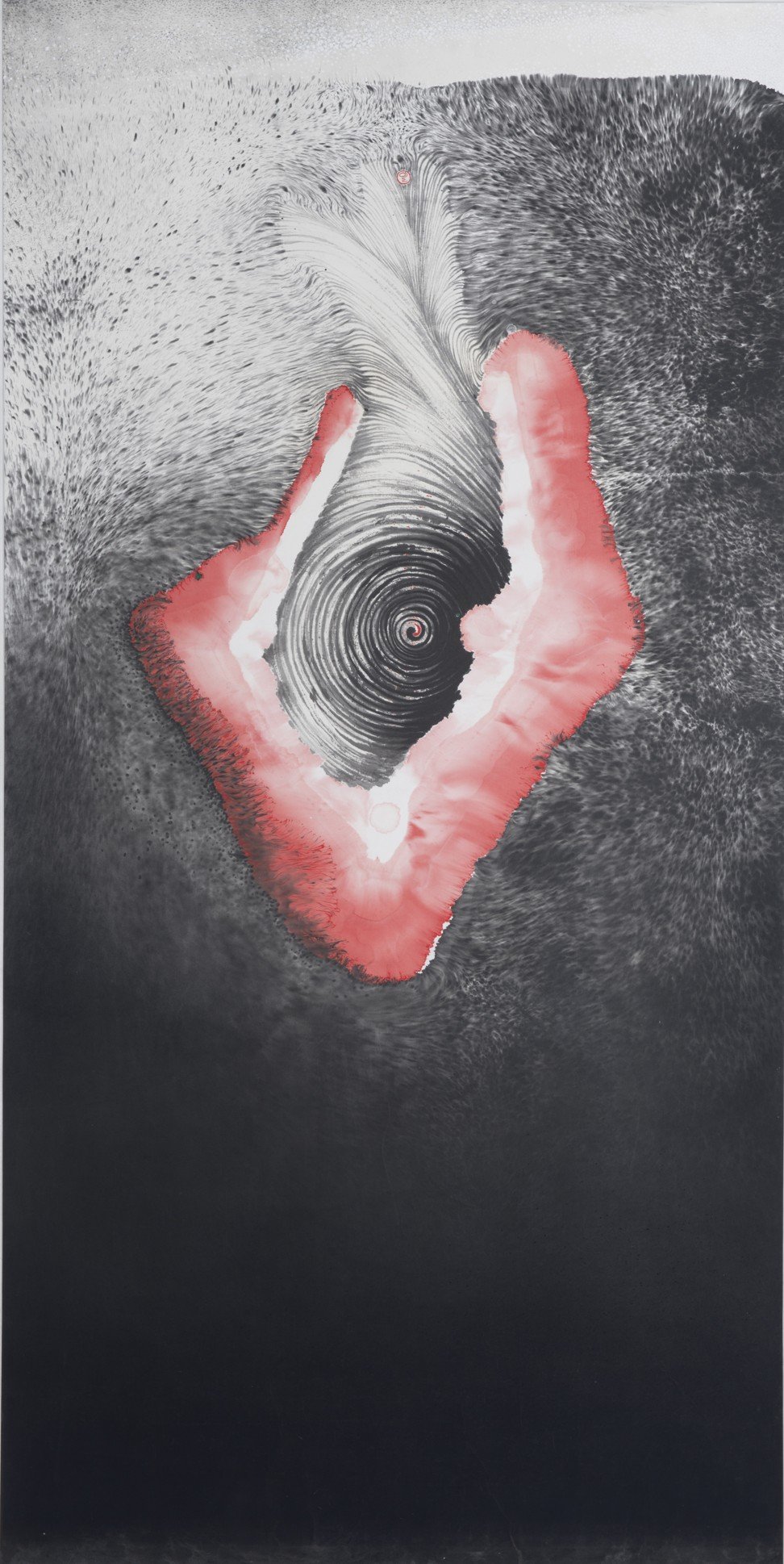 "Our point of view is international because the makers of so many pieces in our collection have personal lives that have spanned so many cultures, and that affect their artistic or architectural practices," she says.
But at the end of the day, ink art is part of a specific tradition, and the title of the exhibition reflects the weight of history upon it. "The weight of ink's legacy is carried by a lot of artists who may come from a very rigid training in art. Yet they need the training. It allows them to then take off in imaginative ways. That's what I mean by 'lightness'," Ma explains.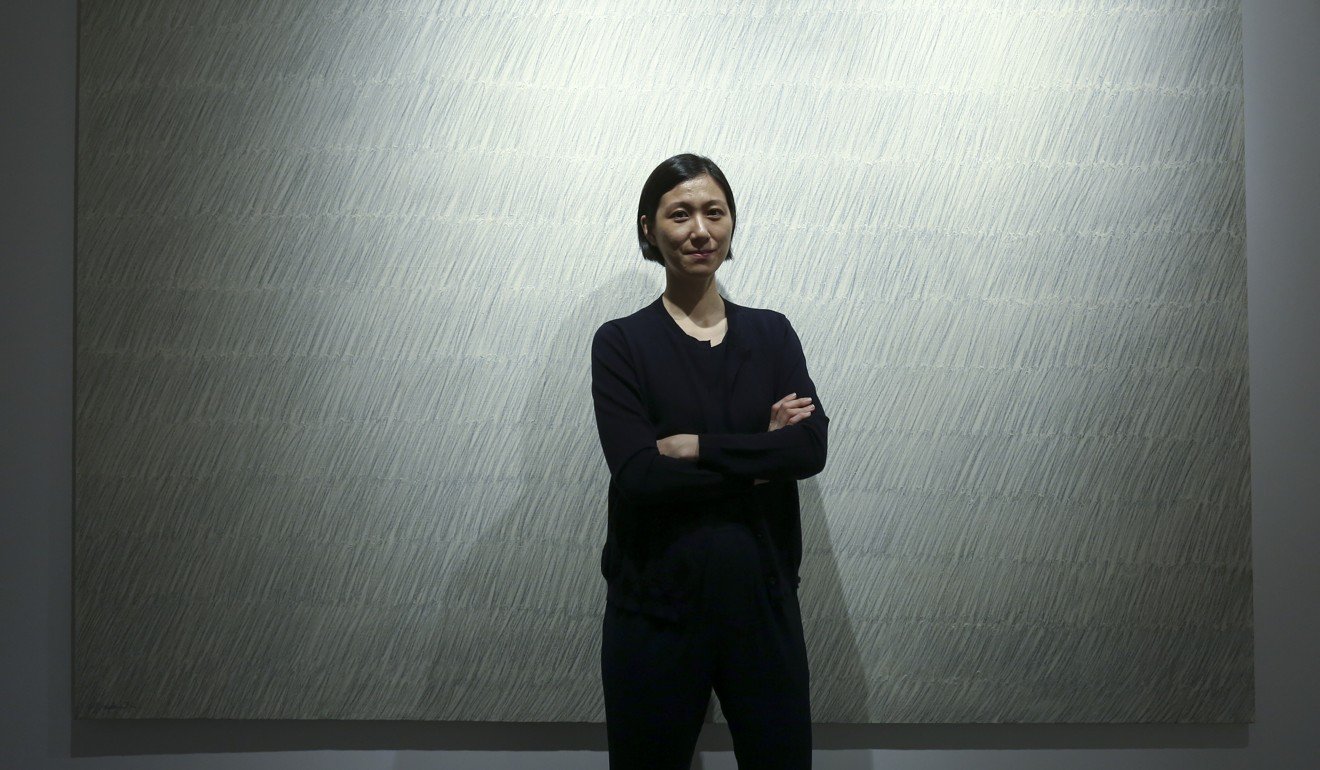 There are many examples of how ink takes flight in the show. Hidai Nankoku's works from the 1950s show simple diagrams and strokes on paper, as the Japanese artist incorporated the influence of American abstract expressionism with classical calligraphy. Beijing artist Peng Wei's scrolls resemble traditional landscape paintings but she subverts the subdued and abstract ideas of classical Chinese works by adding, say, a translated letter from Lord Byron to his lover Teresa.
There are works that don't feature ink or even the use of a brush at all, such as Qiu Anxiong's videos, in which the camera just points quietly at a scene in nature, like an animated still life.
The exhibition will also be accompanied by a music playlist and a dance programme.
"I really hope we can popularise the understanding of ink paintings and speak to the younger generation, and let them know that ink is fresh, and full of new ideas," says Ma.
The Weight of Lightness: Ink Art at M+, M+ Pavilion, West Kowloon Cultural District, Wed-Sun and public holidays, 11am-6pm. From October 13 to January 14, 2018
This article appeared in the South China Morning Post print edition as: Don't stop inking about tomorrow