For Hong Kong's Instagram artists there's life beyond the swipe at new exhibition
Geneyclee Gallery's show of well-known Instagram artists – including Patrick Wong, Daniel Syrett and Roberta Diazzi – shows that while social media is a great way to build a following, you can lose the beauty of physical creations
For Patrick Wong Pui-chung, social media has made him the artist he is today.
The 25-year-old says it was his 68,000-strong following on Instagram that gave him the courage to quit his full-time job at a mural company three years ago to become an illustrator. A number of companies had sought him out for collaboration through social media, as had students who signed up for his watercolour classes.
For emerging artists such Wong, Instagram has become a game-changer. No longer do they have to rely on traditional institutions such as galleries and auction houses to find buyers.
In the 2017 Hiscox Online Art Trade Report, 57 per cent of art buyers surveyed said that Instagram is the most popular social media platform to check out works of art. Of those surveyed, 56 per cent were aged between 20 and 39 and about a third said they had been collecting art for more than 10 years.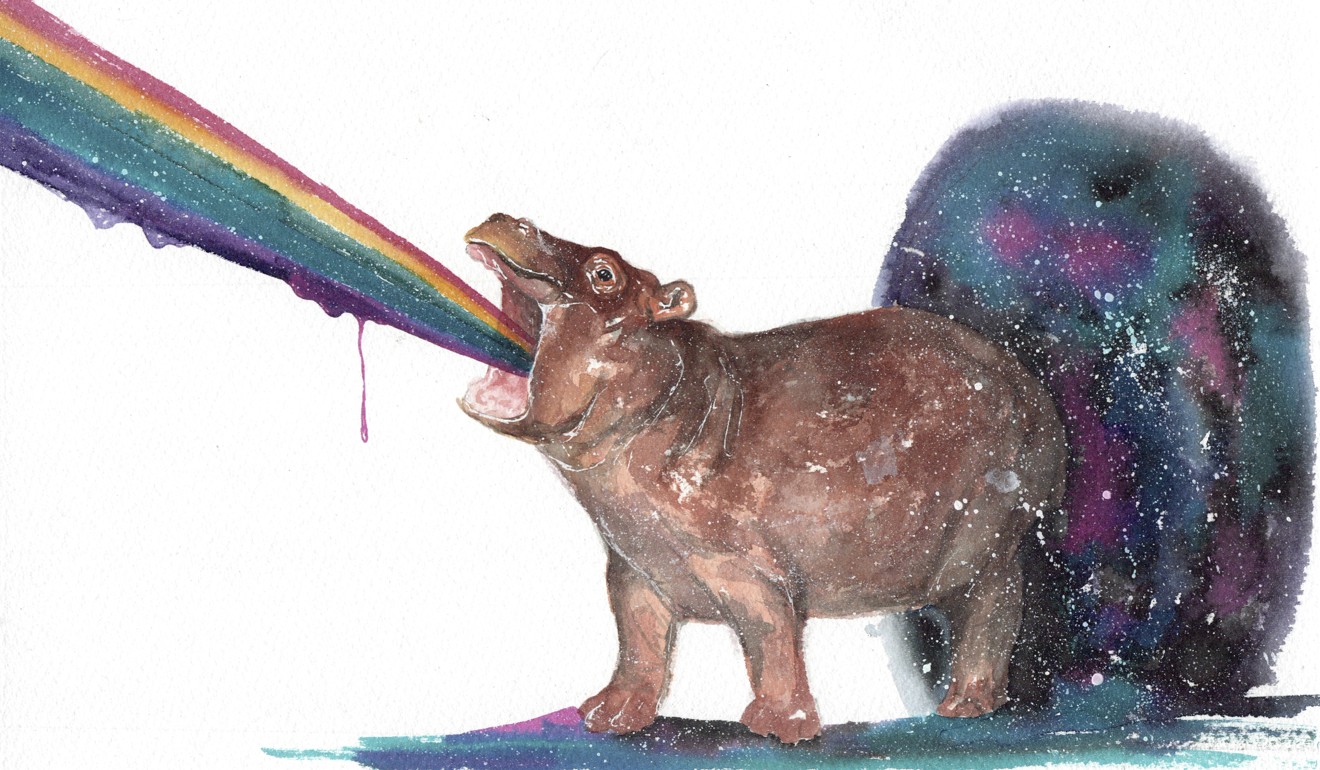 South Africa-based miniaturist painter Lorraine Loots, for example, uses Instagram's comments section to auction off her pieces. Others like Wong use the photo app as a marketing tool to gain recognition both locally and internationally.
However, a recently opened group exhibition called "Instacollective" at Geneyclee Gallery in Kwun Tong proposes that there are still advantages to be gained by artists showcasing their work in a brick-and-mortar space. Visitors are able to view works, up close, by 15 artists who primarily promote their creations on Instagram.
Wong, who studied illustration at the Kwun Tong Vocational Training Centre, considers himself lucky because he is among the few who have been able to build a career in illustration after graduation. But it is not all down to luck. Promoting your own account and building an online following requires skills in social media management, without which even the most talented artists cannot make it big in the online community.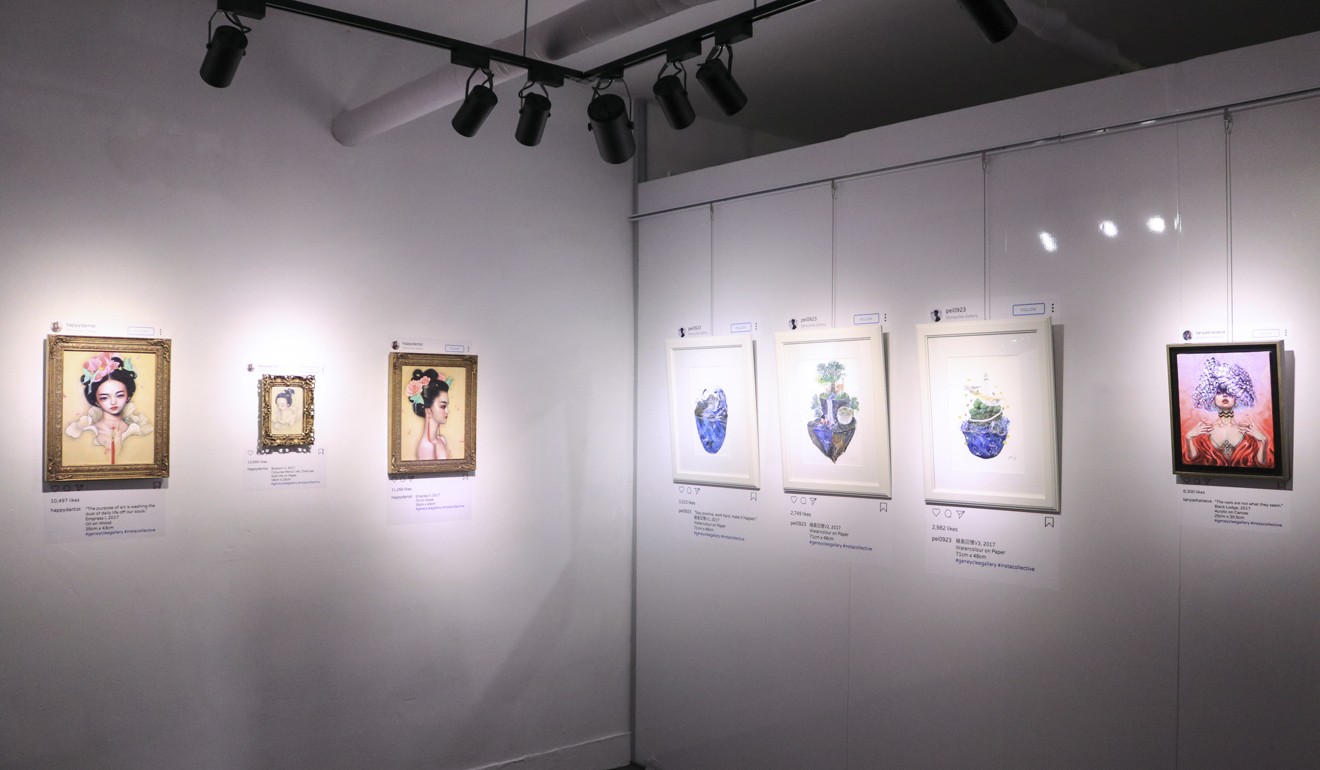 Eugene Lee, owner of Geneyclee Gallery, says that Instagram is a good platform to showcase art, "but there are a lot of things you need to take into consideration in order to do well, such as what hashtags and geotags to use, or what time to post during the day".
There are also downsides to social media. Despite all the opportunities such platforms have brought Wong, he admits the need to curate or constantly update his Instagram feed – and the pressure of building a bigger online following – can be a distraction to art creation.
With Instagram altering its algorithm and becoming more of a commercial marketing platform, it is also becoming increasingly difficult to boost the organic reach of each post, Wong says. His artwork, he explains, is increasingly becoming drowned in paid content, such as ads.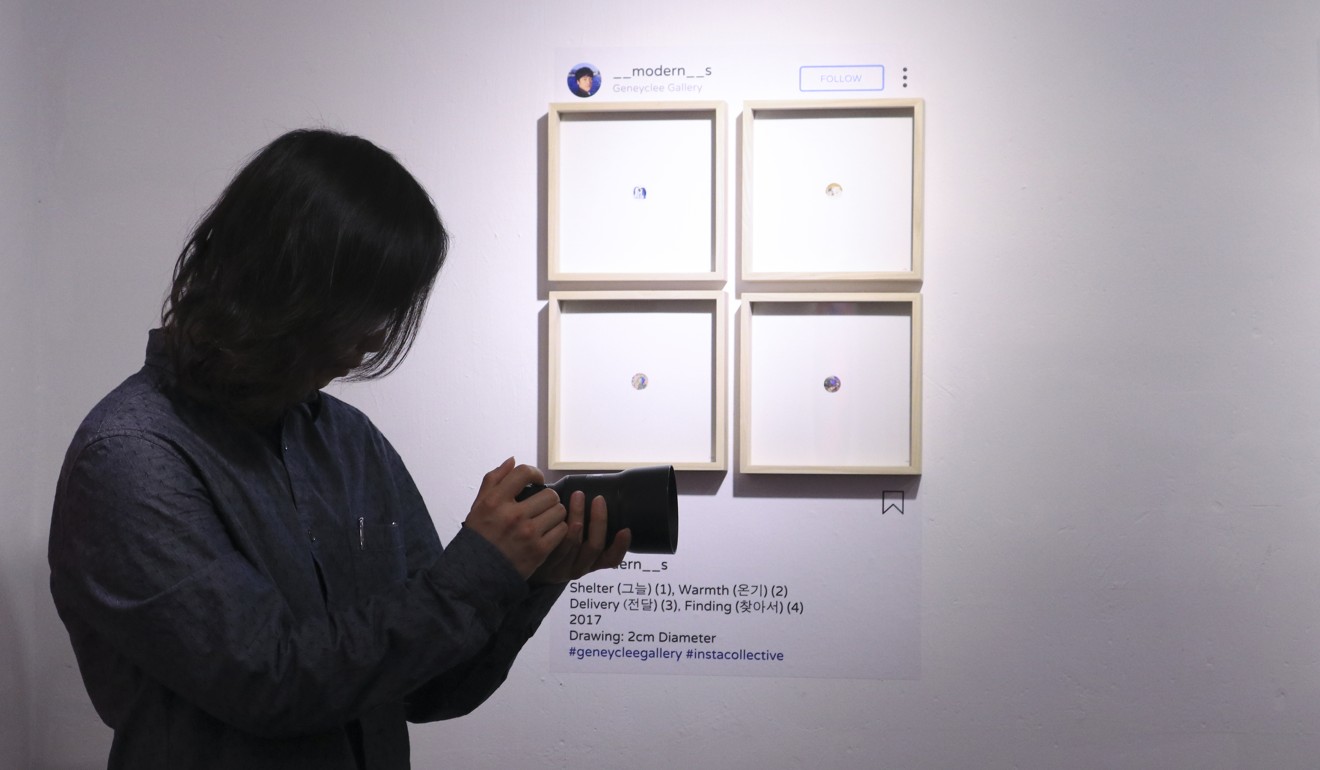 Wong also questions whether his illustrations are being appreciated on Instagram, especially given how fast people scroll through their feed. Lee echoes this point: "Because you just swipe, everything ends up turning into a blur."
Lee, therefore, still sees the value in having artwork in a traditional space. He says that the abstract paintings of UK artist Daniel Syrett, for instance, are best appreciated in their physical form.
"He specialises in painting with nail varnish. So when I opened the package [of his work], I could actually smell the nail varnish," he says.
The same goes for the works of Italian artist Roberta Diazzi, who uses Swarovski crystals to create stunning pictures of animals. Details such as texture and how the crystals reflect light are lost when shown digitally.
"On Instagram, people don't see it as an artwork, just a digital photo," Lee says. "When you transform the medium of the artwork into another, it loses its touch and meaning."

"Instacollective", Geneyclee Gallery, room 702, 7/F Sunbeam Centre, 27 Shing Yip Street, Kwun Tong. End January 1, 2018
This article appeared in the South China Morning Post print edition as: why tradition still has its space