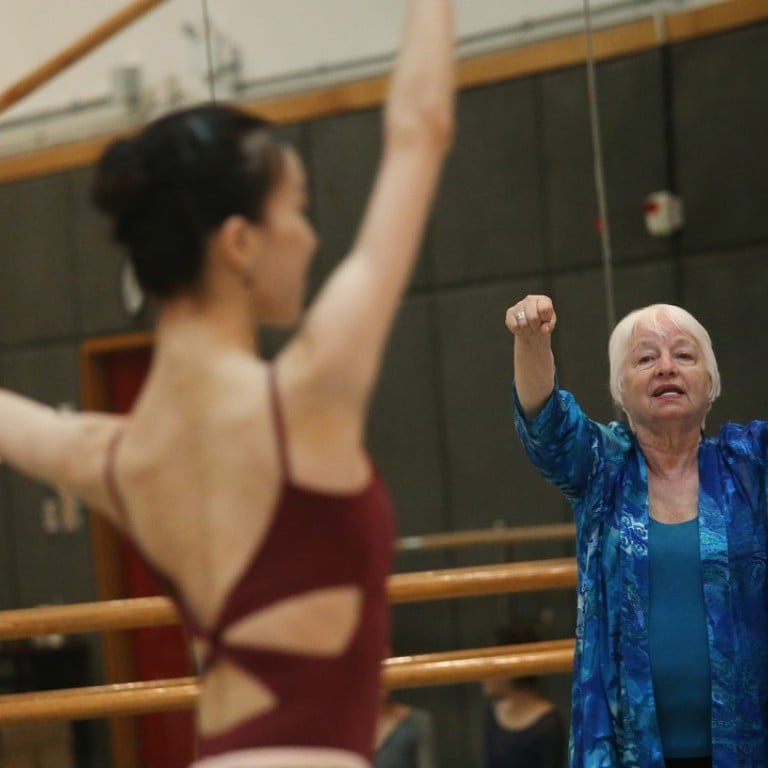 Hong Kong Ballet put through their paces for Le Corsaire, piratical romp that Anna-Marie Holmes has made her own
Canadian former ballerina whose affair with Le Corsaire has lasted a lifetime is polishing dancers' style ahead of performances next month and says audiences can look forward to an evening of bravura ballet
"It's a good night out," says choreographer Anna-Marie Holmes, referring to her celebrated production of Marius Petipa's classic 19th-century ballet Le Corsaire, which she will stage for Hong Kong Ballet in November.
Taking its title (but little else) from Byron's epic poem and set in a wildly fictional Ottoman Empire, the work is an incorrigibly politically incorrect extravaganza packed with swashbuckling pirates, gorgeous harem girls, a sneaky slave trader and a lecherous pasha.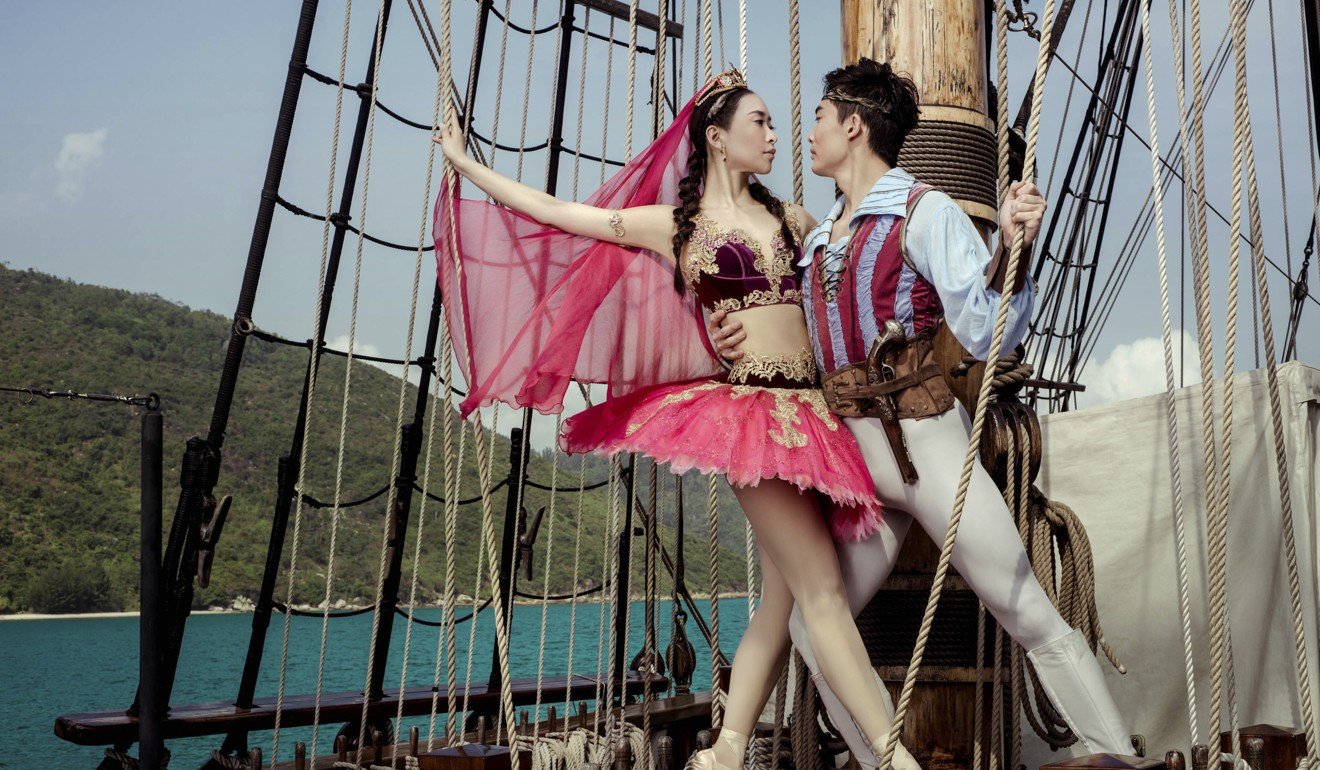 While Le Corsaire's story and score lack the coherence of other comic ballet classics such as Don Quixote or Coppélia, it is a lavish spectacle and offers a feast of virtuoso dancing for both women and men.
Hong Kong Ballet is pulling out all the stops for this major premiere, bringing in not only Holmes but the great Argentinian dancer Julio Bocca as coach plus two guest stars, Maria Kochetkova and Matthew Golding, who will be dancing in different shows on the first weekend of the run.
Nowadays the Le Corsaire pas de deux, with heroine Medora partnered by the sinuous, bare-chested slave Ali, is a staple of every ballet competition and gala. However, it was unknown in the West until Rudolf Nureyev made it famous after his defection, while the full-length ballet was not seen outside Russia until the late 1980s, when Oleg Vinogradov's 1977 production for the Kirov (now Mariinsky) Ballet toured overseas and caused a sensation.
Holmes has a special history with Le Corsaire. In the 1960s she and her then husband, David Holmes, became the first Western dancers to star at the Kirov, where they worked with some of Russian ballet's most legendary figures. They were the first to perform the pas de deux in North America ("We did it there before Fonteyn and Nureyev did," she says), and Holmes was the first person to stage the full-length ballet in the West.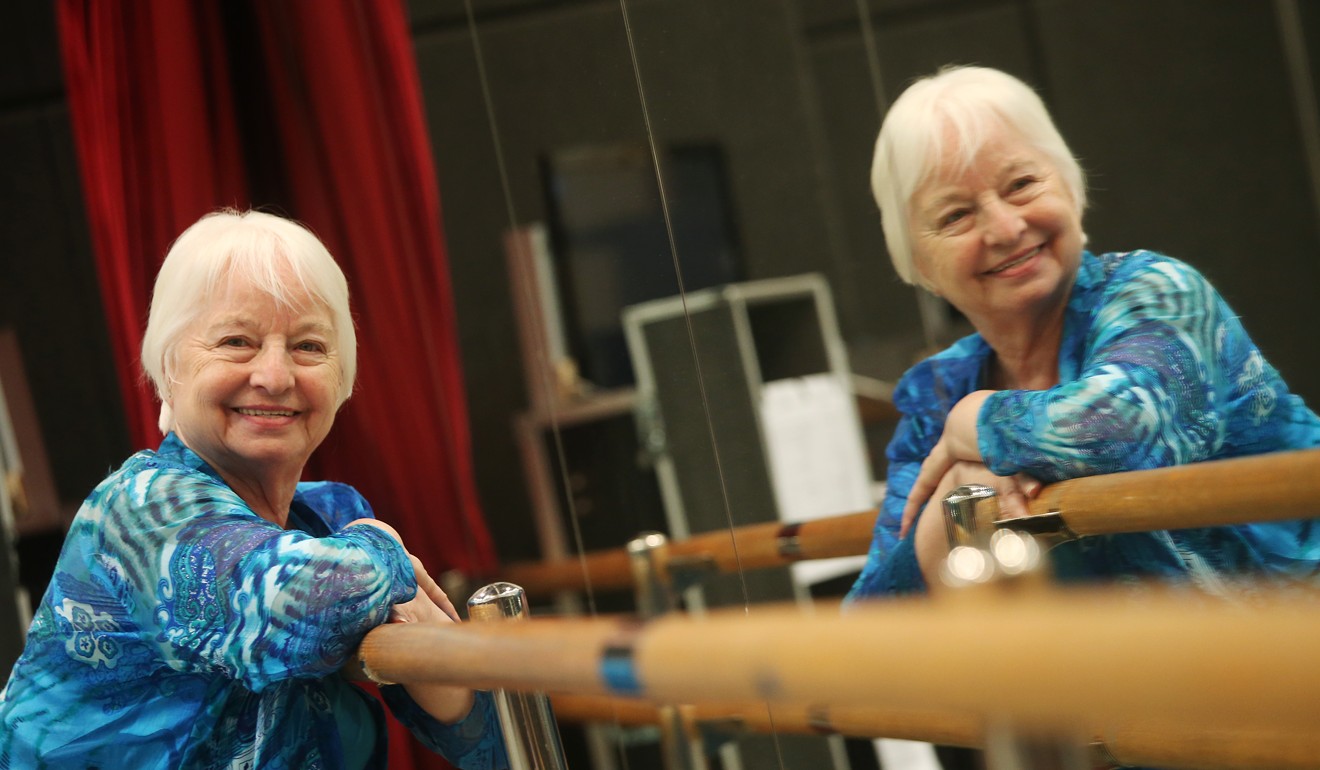 This is the first time she's worked with Hong Kong Ballet and, while she's impressed by how hard they work and their "willingness to try anything", she's a perfectionist and says that "a lot of coaching is needed" on polishing classical style and bringing out their acting skills.
"Face, face, face," she shouts when a ballerina forgets to smile during a series of turns at a recent rehearsal. She makes soloist Li Lin do Ali's exhausting solo again and again, finally conceding "Better" as he doubles over, panting uncontrollably.
"They're going to be dead by the time I finish with them," she says with a mischievous grin.
Holmes has always been tough. Born in Canada, she spent a tomboy childhood in the countryside. "I used to ride horses and swing from vines … That's how I learned to fall. I think that's why I never got injured as a dancer."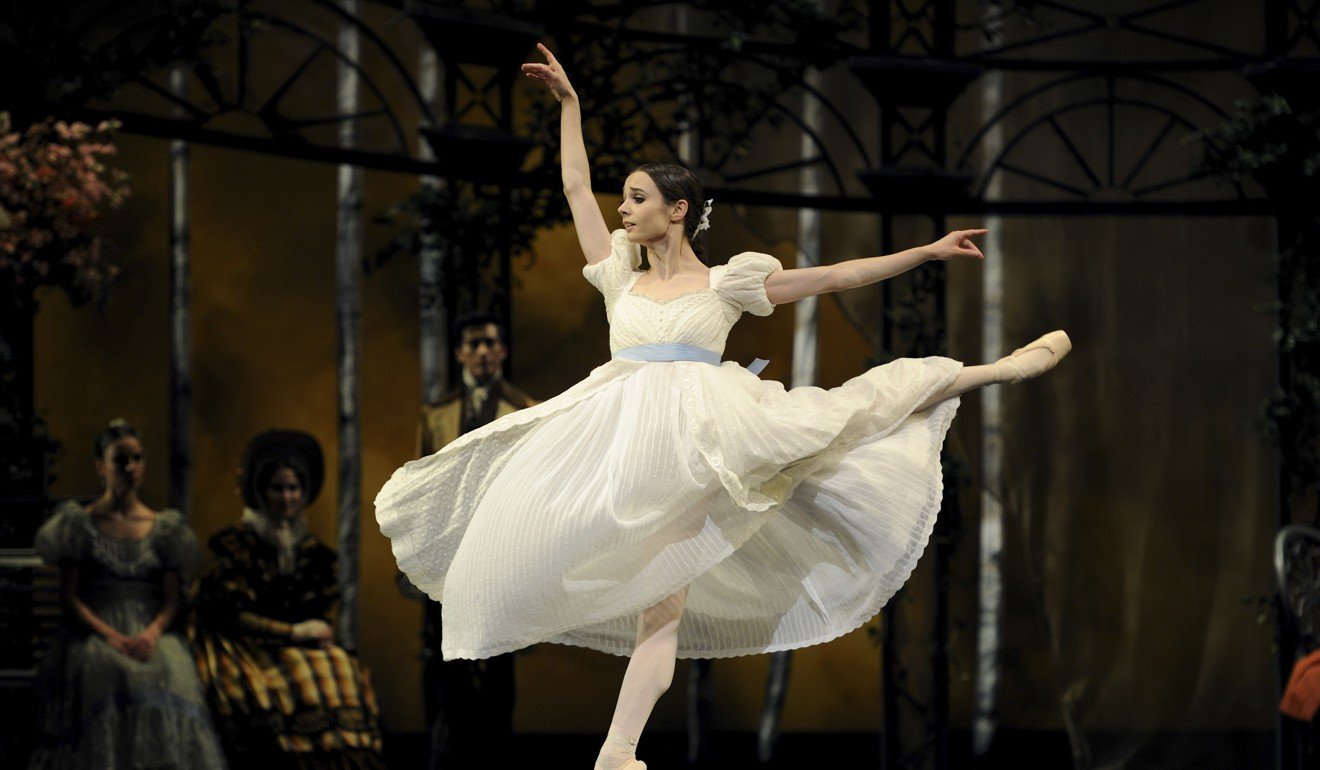 At her first ballet lesson, when she was nine years old, the teacher whacked her on the legs with a stick and told her she was useless. Characteristically, instead of giving up, she set out to prove him wrong and later went on to study with distinguished Russian teacher Lydia Karpova.
By the age of 17 she was dancing with her husband at Royal Winnipeg Ballet; when an official from the Soviet Ministry of Culture spotted their Russian style he suggested they come to the USSR to study.
After various hiccups the pair arrived in Leningrad, where the Kirov's renowned director, Konstantin Sergeyev (who was much astonished by their arrival – nobody had told him they were coming) assigned them to two iconic teachers: his wife, Natalia Dudinskaya, one of the greatest ballerinas of the 20th century, and Alexander Pushkin, who taught both Nureyev and Mikhail Baryshnikov.
"It was like a dream," says Holmes. The young couple did so well that they soon found themselves on stage, starring in Flames of Paris. They scored a huge success and spent the next five years dancing with the company.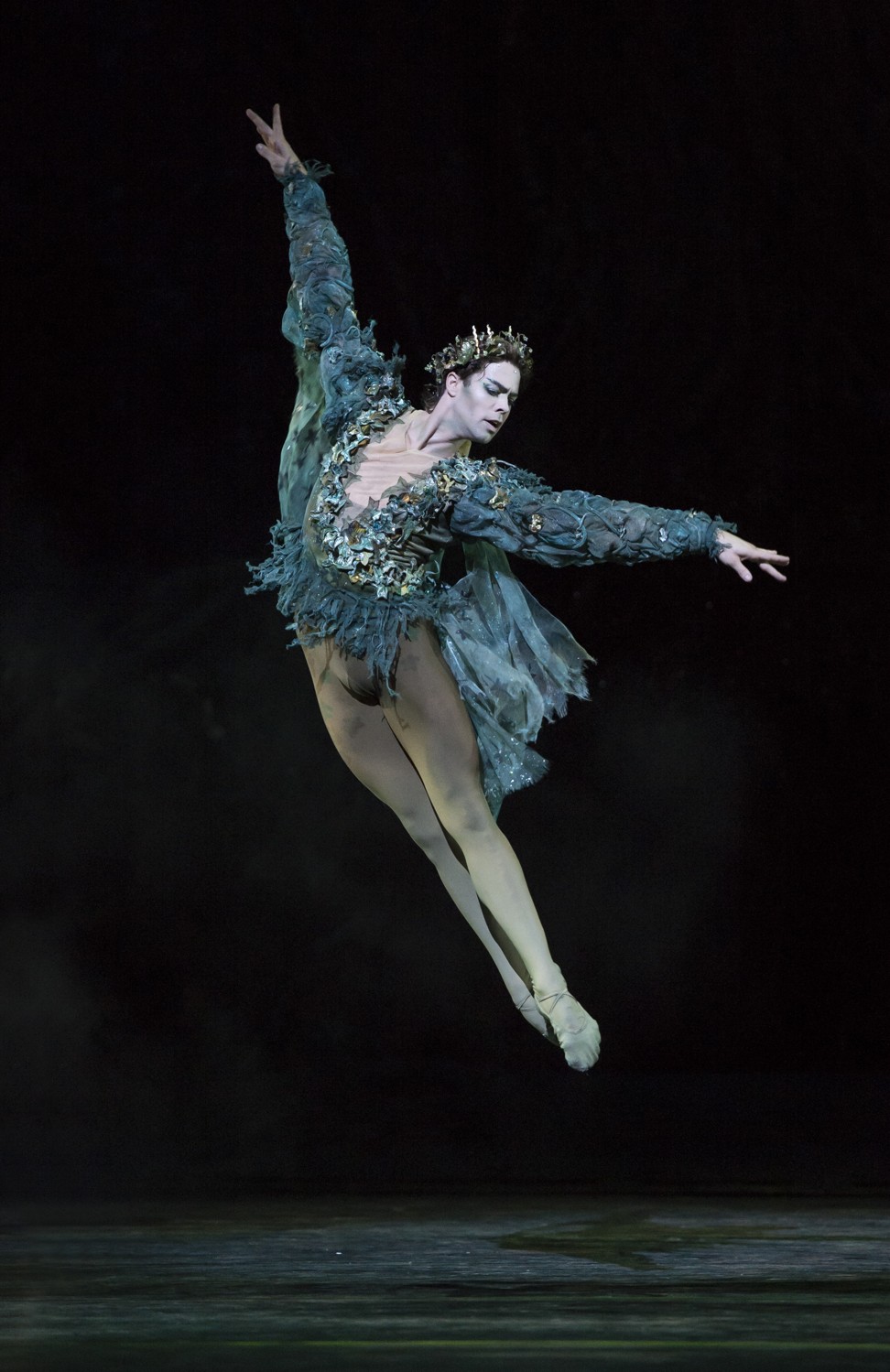 Theirs was a unique experience in the cold war era. On trips out of the USSR, Holmes and her husband smuggled music to the exiled Nureyev and were followed by agents of the CIA and MI6, who assumed they must be spies. "We used to see them hiding behind trees," Holmes says, laughing.
Upon their return to the West they performed as principals with companies such as the London Festival Ballet and Dutch National Ballet, where Holmes created roles including Juliet in Rudi van Dantzig's Romeo and Juliet, well known to Hong Kong audiences as part of Hong Kong Ballet's repertoire.
After she stopped dancing Holmes began teaching in Boston, and became artistic director of Boston Ballet in 1997. The company was performing in Tokyo when her friend and mentor, Dudinskaya, asked if she'd be interested in acquiring Sergeyev's production of the full-length Le Corsaire. He'd staged it in Moscow but it had been dropped in favour of a version by the Bolshoi's own Yuri Grigorovich, and Dudinskaya was sure Holmes could get it for a low price.
Holmes flew to Moscow for negotiations and succeeded in purchasing the production, helped by her interlocutors not realising that she spoke Russian and could understand asides like "Don't let her see those sets which were stored outside in the snow".
After seeing the ballet in Boston, American Ballet Theatre's artistic director, Kevin McKenzie, invited Holmes to restage it for his company. She took the opportunity to make a number of changes, notably shortening it ("It went on forever!") to suit Western audiences better. The result was a smash hit which won an Emmy when it was shown on TV.
Since then Le Corsaire has become Holmes' signature production (ironically, had it not been for that "bargain" at the Bolshoi, she says she wouldn't have thought of doing it). She's staged it all over North America, in Argentina and Uruguay, Hungary and the UK, even (astonishingly in view of the content) in Turkey. Next up after Hong Kong will be La Scala, Milan, next spring.
So what should Hong Kong audiences expect from the upcoming production? "This is not a ballet for deep feelings," Holmes points out. "Just go to the theatre, have fun, enjoy the bravura dancing – then go home and have a good meal!"
Le Corsaire, Hong Kong Ballet, Nov 3-4 and 10-11, at 7.30pm; Nov 4-5 and 11-12, at 2.30pm. Hong Kong Cultural Centre Grand Theatre. Tickets: HK$140 to HK$680. Inquiries: 2573 7398. (Maria Kochetkova appears on Nov 3 and 4 evenings; Matthew Golding appears in Nov 4 and 5 matinees.)
This article appeared in the South China Morning Post print edition as: It's a pirate's life as Le Corsaire makes Hong Kong debut