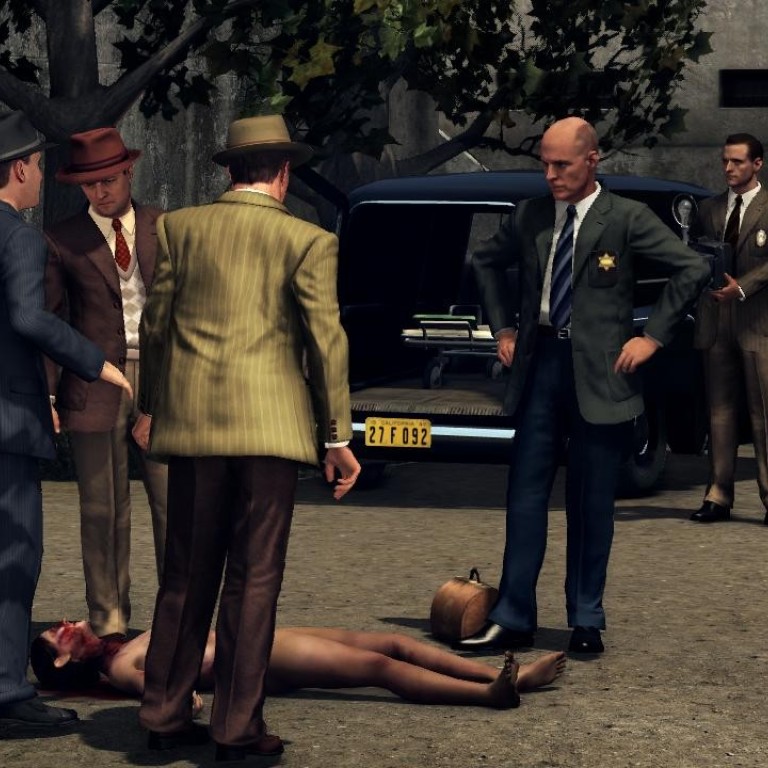 Game review: L.A. Noire – quirky Rockstar classic is given a beautifully rendered update
This neo-noir crime thriller set in post-war Los Angeles puts players in the role of a policeman who rises through the ranks by solving crimes. The visuals are stunning, the soundtrack amazing and the gameplay is engaging
Rockstar
4/5 stars
It's been about four years since Rockstar Games came out with a new release. As the developers behind some of the greatest franchises of the past few decades, including Grand Theft Auto, Red Dead and Max Payne, that comes off as a little surprising – until you consider the context.
Rockstar's previous release was Grand Theft Auto V, released in 2013, arguably the peak of the record-breaking series. But considering the state of the modern gaming world, which is dominated by multiplayer modes, online purchases and endless micro transactions (all seen in GTA V), Rockstar's apparent lack of motivation is a obviously a business decision, one driven by a greater demand to keep core gameplay interests the same while adding infinite unlockable extras – and really, we can't blame anyone but ourselves.
At the height of their release cycle, from 2003 to 2011, while we were running amok in hyper-realised versions of Los Angeles and the wild west, Rockstar was being creative with games that often went unheralded: Manhunt, Bully, The Warriors, even Table Tennis was pretty great. Most were given second lives through recent download-only ports on the PlayStation Network – but not L.A. Noire.
L.A. Noire was too strange, too unlike anything else out there to appeal to occasional players. An obsessive ode to the particular world of cult film noir – think Kiss Me Deadly and Touch of Evil, or more recently, L.A. Confidential – the game developed its own fractured following.
Due to its love-it-or-hate-it reception, the only logical step forward would be a "remastering", complete with massive billboards dotted all around Hong Kong (for a six-year-old game, remember) advertising its recent re-release on modern consoles PlayStation 4, Xbox One and Nintendo Switch.
The concept is simple enough: set after the second world war in Los Angeles, a city bursting with opportunities, players step into the shoes of patrolman Cole Phelps. The overarching goal is to take on cases as you work your way up from rookie to detective, from the tedious traffic department through to the salacious vice, arson and homicide divisions.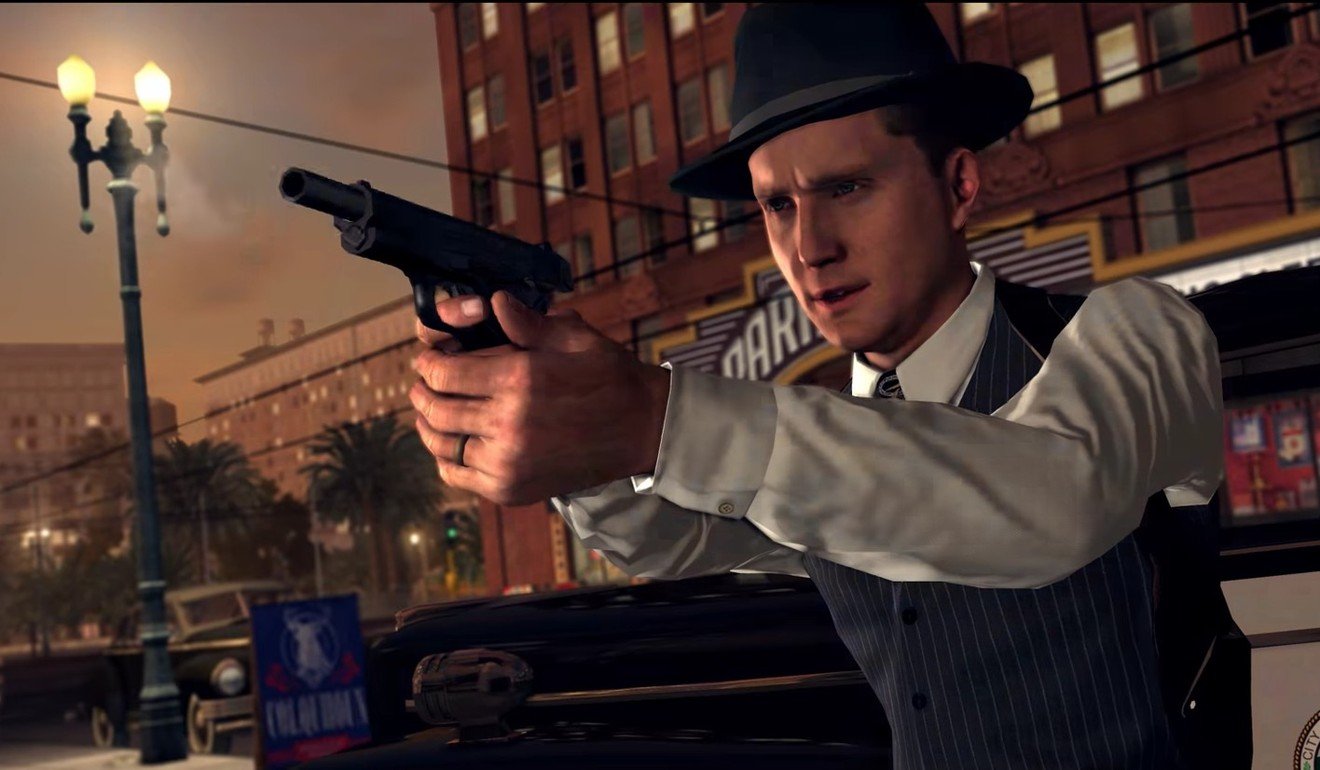 It's the classic Rockstar set-up, an open-world setting encased in an evocative era – or so it first seemed. Gamers originally expected the developer to follow a format similar to
GTA
, but what sets
LA. Noire
apart from other games is what it isn't. It isn't a game with indistinguishable mission structures, a tongue-in-cheek adoration of sex and violence, and a free-roaming structure that limits while it expands. It isn't
GTA
, basically, and that is a good thing.
L.A. Noire aims for realism for the most part, rare for a game of its scope and scale, following the dirty, downtrodden path of a detective in the sprawling City of Angels. Blood-soaked flophouses and grand mansions, wayward hobo camps and smoky late-night jazz clubs. It's a level of detail that extends from gorgeous art direction and a note-perfect soundtrack, through to it its thorough, often trying gameplay.
In retrospect, it's easy to see where the game's ambition lies: an evolution of sorts from the classic point-and-click adventures, where the overall mood mattered as much as the puzzles. Crime scenes here aren't rooms full of clues; they're dreary scenes that reward patience while painting pictures of entire suspect's lives.
Interrogations, employing the still impressive MotionScan technology matching mapped facial tics, are key components that test our intuition and insights and into human behaviour, with points sparingly doled out and a single automatic save ensuring cheat-restarts aren't possible.
And the narrative, often secondary or a means to an end in most Rockstar releases, is labyrinthine and hard-boiled. Arrests are never as simple as good and evil, black or white, and as the ending creeps up, there are no neat resolutions to save our non-virtual souls.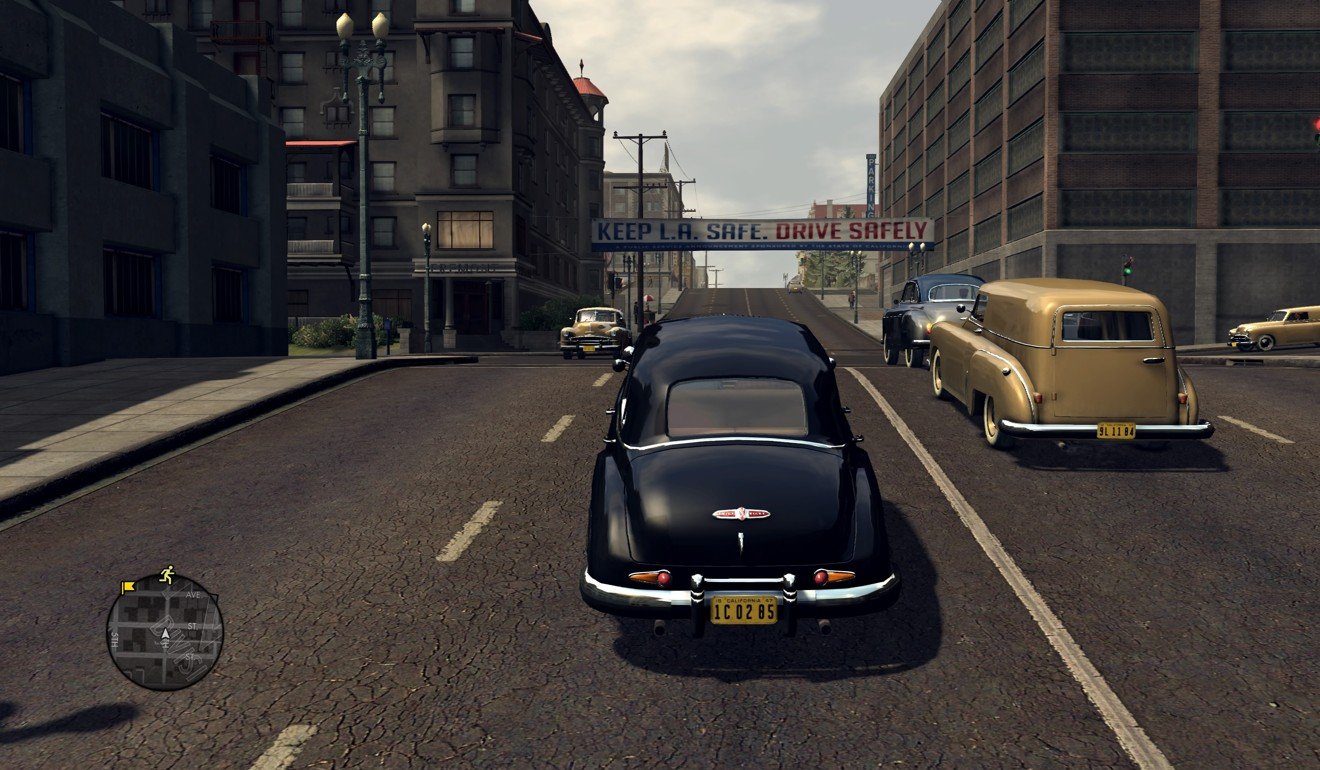 But ambition is one thing, success something else, and a release of this size was always destined to be shackled by demands. There is, of course, plenty of violence – how could there not be, in a crime-focused game? The game's cases are certainly the most involving part, carving their own path even when they feel repetitious, but it's the action that is incongruously the boring bit. The driving/chasing/shooting parts are necessary and serve an obvious purpose, but they can feel clunky and thrown in to satisfy demanding
GTA
fans.
At times, L.A. Noire is guilty of that virtual felony: feeling like two different games jumbled together, one that is flawed but engrossing, the other familiar but uninspiring. Rockstar had obviously planned great things for L.A. Noire, with plans for a GTA-level franchise. That never happened, and with the company's new focus, is unlikely to ever happen.
But here at least, is the chance to experience the developer at its most creatively ambitious. It might not always work, but like the film noir filmmakers, who crafted unique visions that often had to meet the demands of the public, here's a compromise that is certainly worth cross-examining.