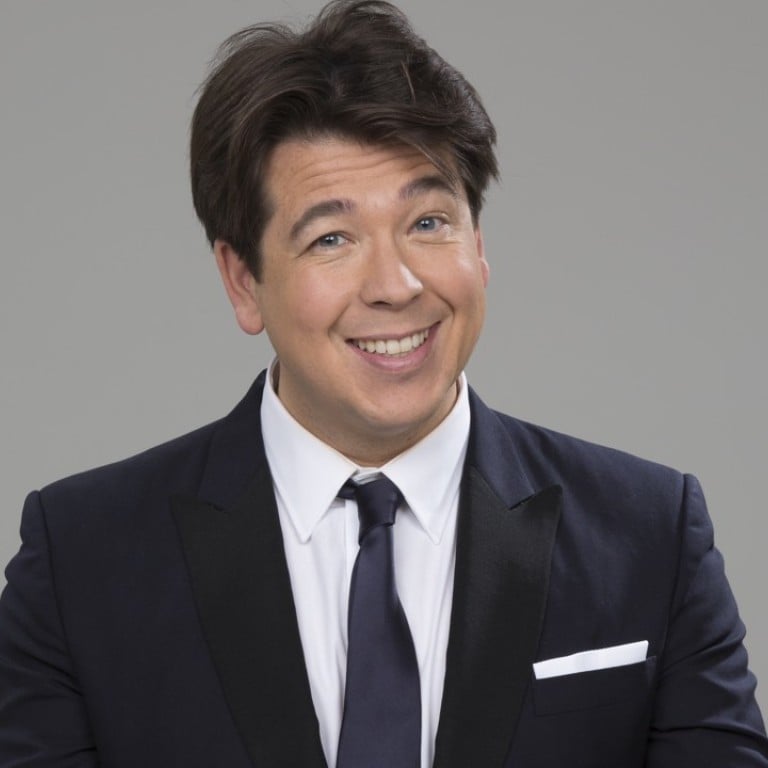 Hong Kong holds no fears for Michael McIntyre: the further he travels, the 'better audiences get'
The British comedian performs over two consecutive nights at Kitec's Star Hall, in Kowloon Bay, on his 71-date Big World Tour. Not that he's a stranger to the city, the Bafta winner having done his first Hong Kong gig in October 2006
When British comedian Michael McIntyre performs in an unfamiliar city, he likes to spend as much time as possible learning about his surroundings to gather material for his show.
"Even when I go somewhere like Scotland, I'll land, get in a taxi, start looking around and chatting and picking out things to talk about, and audiences always really appreciate that," the British stand-up comedian reveals.
"I've lived in London my whole life and have written zero jokes about London because it's just normal for me," he says. "I recently did some gigs in Malta and I talked about Maltese politics – I didn't know what I was talking about, I was just repeating what someone had told me in the taxi, but people were laughing their heads off."
When McIntyre spoke to us from his home in London, the 41-year-old was looking forward to embarking on his most extensive tour to date. This week, the comedian will perform two consecutive nights at Kitec's Star Hall, in Kowloon Bay, at barely the midpoint of his 71-date Big World Tour, which will also take in North America, Europe, South Africa, other regions of Asia and finally Australia and New Zealand, where the show will conclude in April 2019.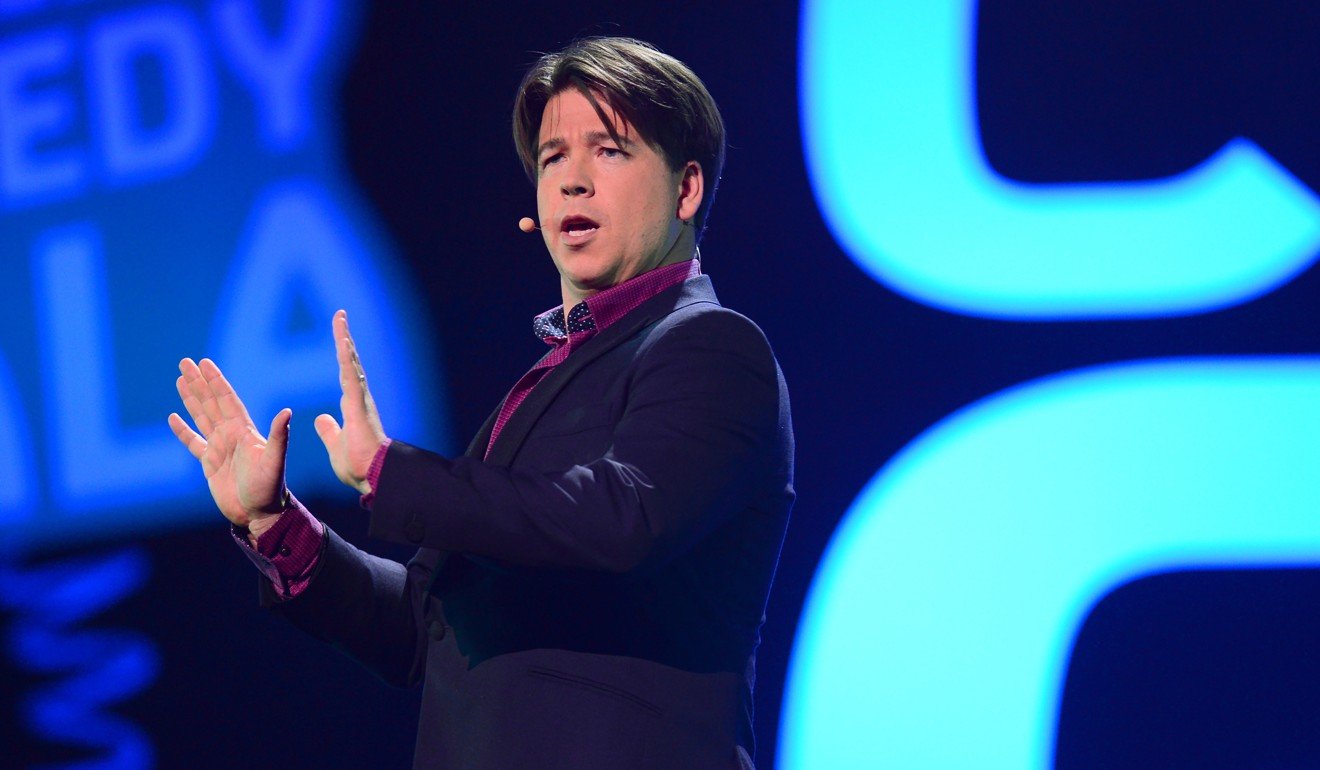 Although long stints on the road force the father of two to be apart from his family, he relishes the novelty of visiting new places and feeling the enthusiasm of foreign crowds. In particular, he enjoys chatting to members of the audience during his routine.
"I have to travel to have good audiences!" he declares. "The further [away] you go, the more excitable everybody is. That is what I enjoy about being away. I do gigs down the road and people don't really care – they're used to it. They've stopped clapping before I've reached the microphone."
That dedication to making each performance feel unique sets McIntyre apart from comics who deliver the same material each night, says veteran comedy promoter and founder of Hong Kong's Punchline Comedy Club John Moorhead, who brought McIntyre to town for the first time in October 2006.
"I'd seen him once before in the UK and thought he'd work really well in Hong Kong. Unlike some comedians, who are only very good in England or parts of England, Michael's style is observational and he can work anywhere," Moorhead says.
McIntyre, then 30 years old, remembers little of the city or the show, which came when he was on the cusp of serious fame. Moorhead says: "Like everyone, probably even himself, I'd never have predicted he would suddenly be as well known as he is."
His animated, slightly bumbling, rarely profane approach to observational-style comedy helped him climb the ranks on the British circuit before he landed a coveted slot on the BBC's stand-up programme Live at The Apollo and became a familiar face on panel shows.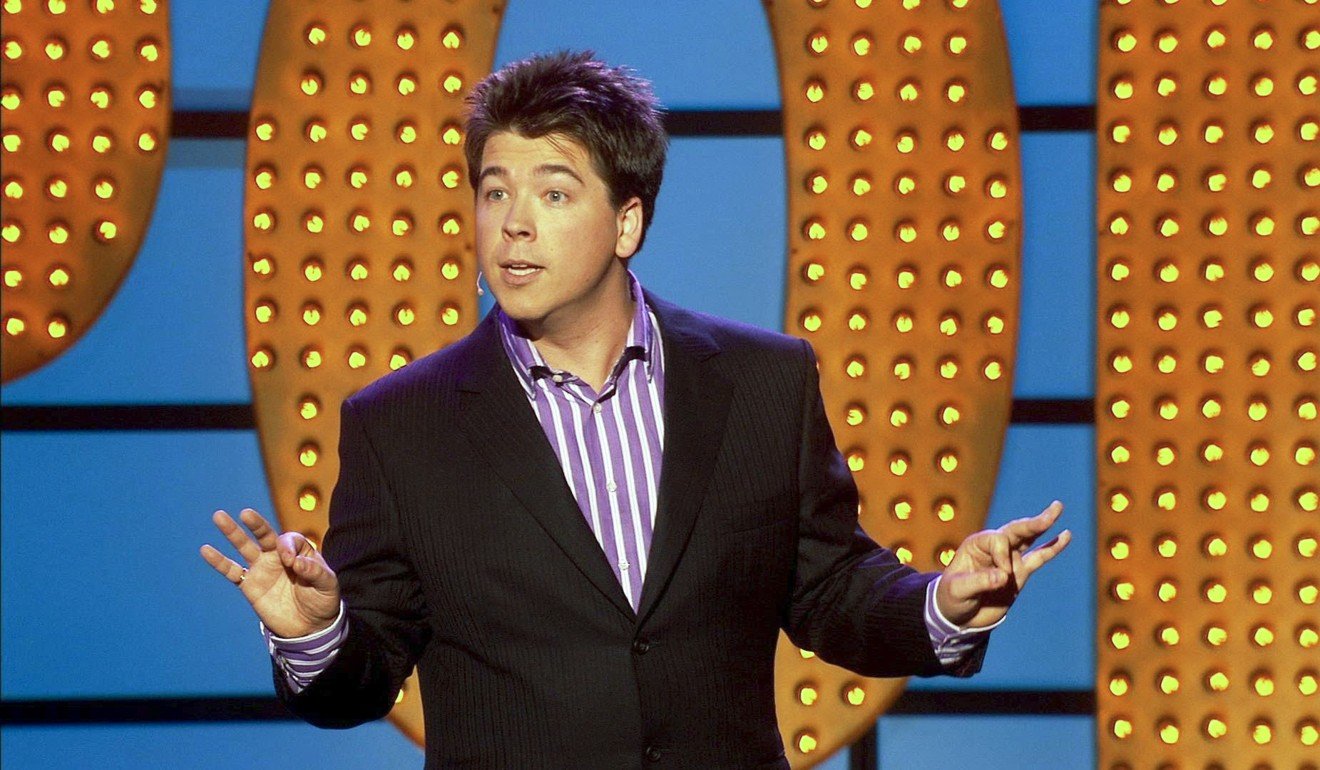 He was named one of the world's bestselling comedians in 2012 after performing to 700,000 people during a 71-date stadium tour.
McIntyre's comedy is ready-made for modern meme culture – his online merchandise shop sells mugs, canvas bags and T-shirts bearing slogans from some of his best-known jokes, such as his "five spice" skit (in which he role-plays jars of spices talking to each other) and "gazeboed", used in a routine about euphemisms for being drunk.
Since early 2016, he has presented Michael McIntyre's Big Show, a family-friendly Saturday night entertainment series, which features celebrity guests and pranks on members of the audience.
In May this year, McIntyre won his first Bafta (British Film and Television Award) for best entertainment performance, having previously been nominated in 2010 and 2012. Collecting his gong, he said: "Everybody says they don't expect it, but I genuinely didn't."
Months later, and he still can't quite believe he is the rightful owner of the shining mask trophy that now sits on his mantelpiece. "It's strange," he says. "I watch other awards shows where people say, 'I don't think I was going to win this award'. You wonder how true that can be when they're wearing a suit and a bow tie and are nominated. But I just didn't think I would win at all. I told [my children] not to get excited about it."
Watching the ceremony from home, his eldest son, Lucas, filmed the moment his father stepped on stage to collect the prize. "The video is about a minute and 32 seconds, but it's probably my favourite movie," says. "It's quite egocentric! I'll go and watch it if I'm feeling a bit down. It's just the kids jumping up and down and celebrating like our football team had scored a goal. It was awesome."
While his sons are usually two of his most enthusiastic fans, McIntyre reveals that they have inherited his mischievous streak. "They enjoy laughing at other comedians when I'm in the room to upset me, especially my youngest. I'll walk in the room and he is obviously not laughing at the television, but then he'll see me and start going 'Ha ha ha!' Sometimes, I'll be on the telly and he'll be like, 'Dad, you're on!' And then I'll come in and he'll be watching something else. I'll say, 'I thought I was on?' and he'll go, 'Yeah, it was boring'."
A recurring gag throughout McIntyre's career has been his ethnicity; he claims he is often mistaken for a Southeast Asian when, in fact, he mother is of Hungarian descent and his father is Scottish-Canadian. In his autobiography, Life and Laughing: My Story (2010), he tackles the question "Why do I look foreign?" and describes being considered "remarkably oriental in appearance" as an infant.
"A midwife once asked my parents if my father was Chinese or Japanese," he wrote. "Questions were asked about my mother's fidelity. My father beat up our local dry-cleaner, Mr Wu."
But is he brave enough to break out the same gags while in Asia, where such material risks being deemed insensitive or even offensive?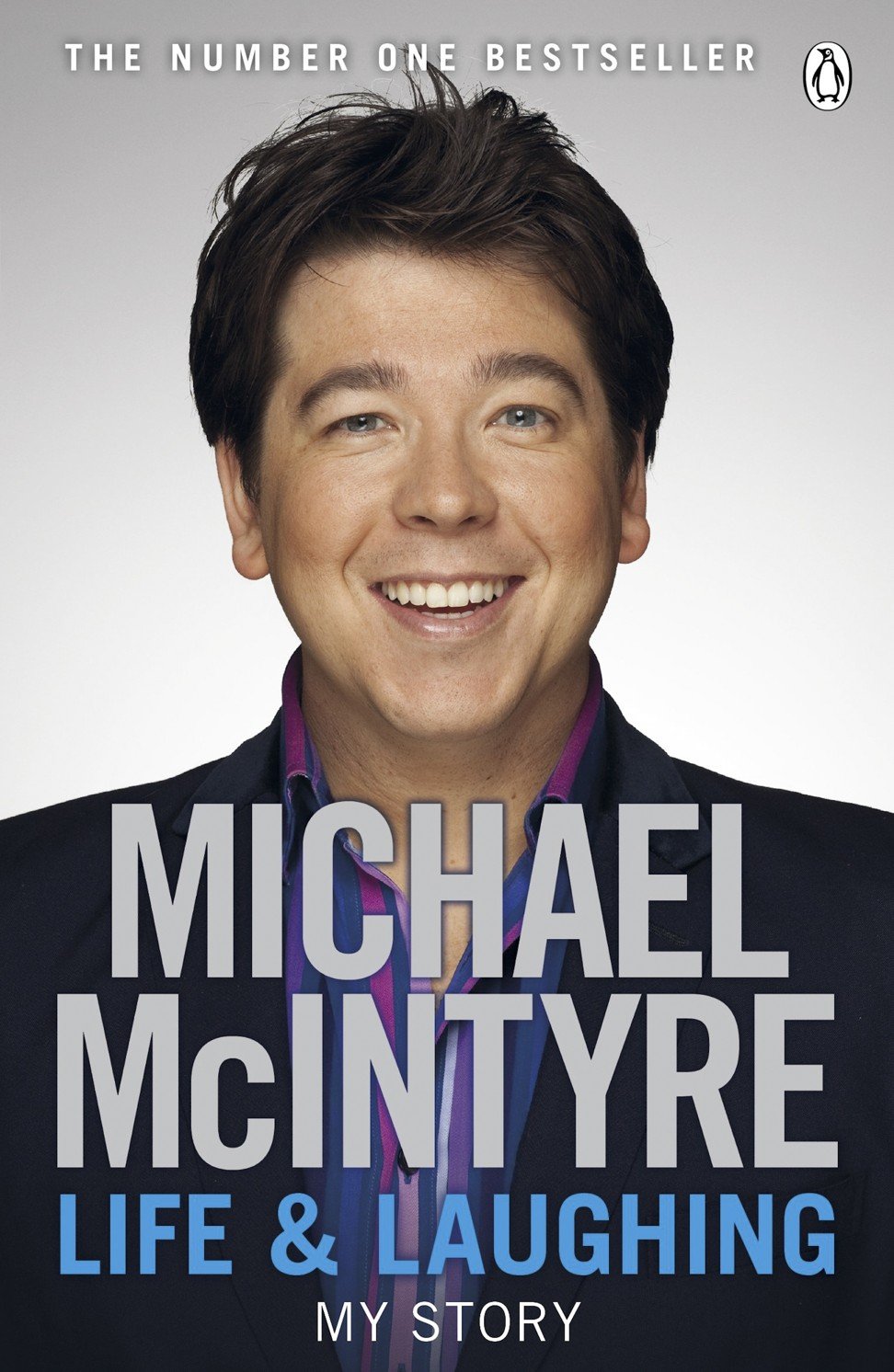 "It seems like it's going to be unavoidable – they do seem very obvious and people always laugh at them," he snickers, before sneaking in a punchline: "Especially when you factor in jet lag, which only adds to the effect … I've got to stop making those jokes!"
He recalls that while jet-lagged in Singapore ahead of a performance, he headed down for breakfast early one morning and was ushered into a business meeting held in Chinese.
The comic continues: "Even my own children are now starting to think I am Chinese. Once when we were riding bikes through Central Park in New York, I rang my bell and cycled past my son really fast. He said, 'Seriously dad, I thought that was a Chinese man overtaking me'.'"
It's safe to say that he'll be performing to a predominantly Western audience over his two nights in Hong Kong, with its large British expatriate community. Demand for tickets for his first date outstripped supply, prompting a second night to be added, with tickets starting from HK$488 (US$62) and going up to HK$988. For comparison, the prime seats during the British leg of his tour will set fans back about £62, or HK$644.
He asks where would be the best place to stay to experience the city. I offer: "Chungking Mansions" and explain it's a famous location that offers cheap, hostel-style accommodation. He chortles at the name. "Wow!" he exclaims.
"I would absolutely love to stay there. At £100 a ticket and me staying at Chungking Mansions, my profits should be wonderful. I'll keep my overheads super low at Chungking."
Michael McIntyre's Big World Tour 2017, Nov 27-28, 8pm, Star Hall, Kitec, 1 Trademart Drive, Kowloon Bay, HK$488-HK$988, HK Ticketing
This article appeared in the South China Morning Post print edition as: accidental oriental is happy to take the long way home