Art
Get more with myNEWS
A personalised news feed of stories that matter to you
Learn more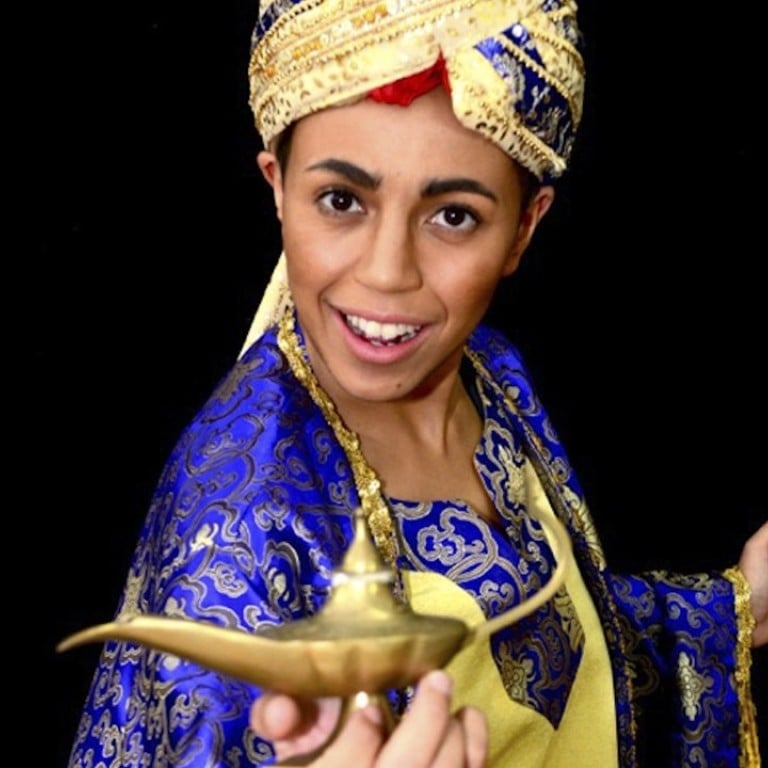 Look out Trump: Hong Kong Players' pantomime is back with trademark topical humour and slapstick
Script co-author Teri Fitsell and director Jodi Gilchrist explain how this year's pre-Christmas production of Aladdin has been an almost year-round job, but will have all the family rolling in the aisles
For more than half a century the Hong Kong Players' pantomime has been a cherished pre-Christmas tradition. With a new original script each year, addressed at one level to children and at another to the adults who bring them, it genuinely offers fun for all the family.
"We try to make it as topical as we can – expect Trump to get a mention or two!" says co-author Teri Fitsell. "There's plenty of silly humour and slapstick for the children, plus there's satire for the adults. And, of course, panto would not be panto without double entendre."
For their 56th pantomime the Players have chosen Aladdin, an Arabian folk tale set in China, first printed in French in the 18th century.
The story was adapted in English for the London stage as long ago as 1788, and has been a popular basis for pantomime ever since. It has also been filmed many times in various forms and under various names – most notably in relatively recent years as a 1992 Disney animation feature.
"Aladdin is the second most popular pantomime after Cinderella," says director Jodi Gilchrist of the Players' productions. "Part of the reason for its continuing success is that it has all the components required to keep the audience 100 per cent engaged – it is like a repeated recipe that can be adapted or decorated to suit what works for that year."
Preparing the pantomime is an almost year-round job for writer Fitsell, who has a new collaborator in Adam Hugill, a regular performer in past Players' pantos.
"We started putting the outline of the show together in March," she says. "The Players hold open auditions for panto in June each year, so that we then have the summer to write the script when we know who has been cast. It makes it easier to write a character when you know the actor's strengths and talents."
Many changes are made during rehearsal, however, and the entire company has an input.
"The script definitely evolves during the rehearsal period," Fitsell says. "You find out what works and what doesn't, the director brings her own interpretation, and the cast contribute too."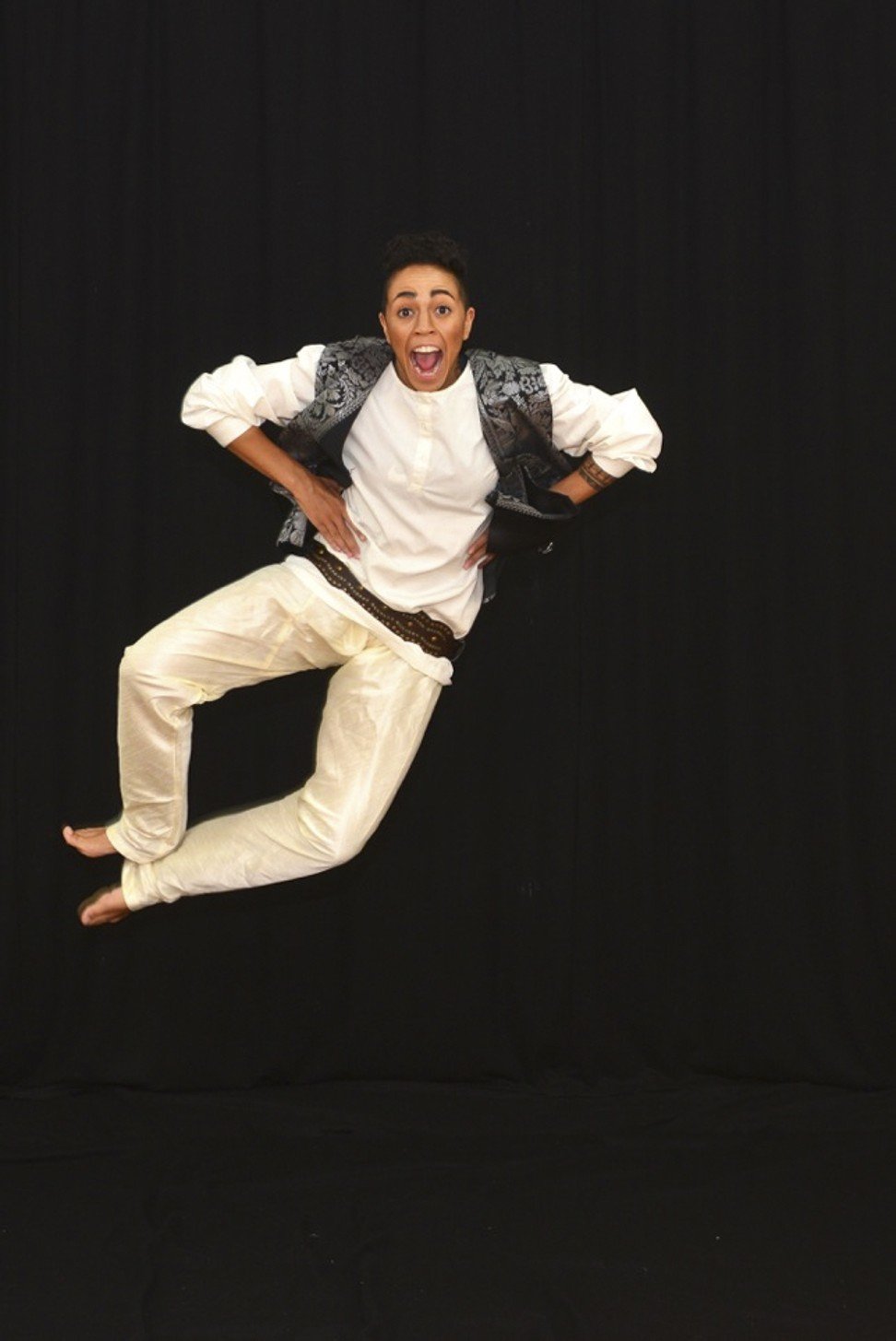 Gilchrist is a veteran Players director, and comfortable with comedy, but she is new to panto – on which she says she is now "totally hooked". She stresses that in addition to the writers and the mostly adult principals – not to mention the ensemble cast of mainly 10 to 18 year olds – the success of the production depends on a strong technical team and the creative input of choreographer Kathy Mak and musical director Vanessa Noble.
And then, of course, there is the all-important role of the audience. The success of a pantomime depends substantially on their vocal participation.
"You've got an audience aged anything from five to 95 and you've got to keep them all interested the whole time," Gilchrist says. "That's what makes it so special."
Aladdin, Hong Kong Players, December 1-3 and 7-10; Shouson Theatre, Hong Kong Arts Centre. Tickets: HK$280, HK$300 and HK$320 from Urbtix. Inquiries: [email protected]
This article appeared in the South China Morning Post print edition as: Trump in the mix in Hong Kong Players' panto