Art
Get more with myNEWS
A personalised news feed of stories that matter to you
Learn more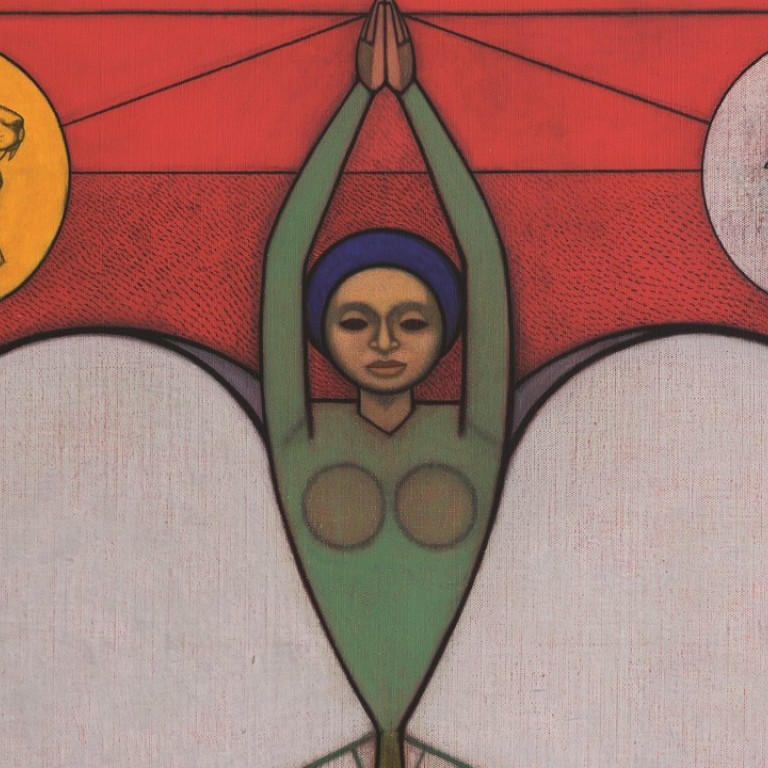 Annual Indian art exhibition returns to Hong Kong, encourages collectors to look beyond modern masters
While mostly featuring well-established artists including Ganesh Pyne and M.F. Husain, this year's Kalasutra show will also draw attention to up-and-coming Indian artists such as Neeraj Goswami and Maya Burman
The Kalasutra exhibition of Indian art returns to Hong Kong bigger than ever this year, with paintings by 26 artists including Ganesh Pyne, Jogen Chowdhury, Lalu Prasad Shaw and M.F. Husain.
This is the fourth such exhibition that the New Delhi-based Sanchit Art gallery has held in Hong Kong since 2014 and it hopes that the annual event is helping to address the peculiar invisibility of Indian art in Hong Kong.
International auction houses have traditionally held their main Indian art sales in London, New York and Mumbai rather than Hong Kong. There is no major gallery in the city that specialises in modern and contemporary Indian art, despite a sizeable and long-established Indian community which counts many serious collectors among them. One of them is Harry Banga, the commodities billionaire, who will inaugurate the exhibition's opening with his wife Indra at 6.30pm on Wednesday.
The Hong Kong show continues to feature mostly well-established artists, including some of the biggest names associated with the Progressive Artists' Group (PAG) such as Husain and F.N. Souza. These artists, whose works heralded a new internationalism in Indian art, remain the most in demand, as shown by the prices for their artwork. The two most expensive Indian pieces of art sold at auction were both by PAG-affiliated artists: Untitled (1995) by V.S. Gaitonde and Birth (1955) by Souza, which both fetched over US$4 million in 2015.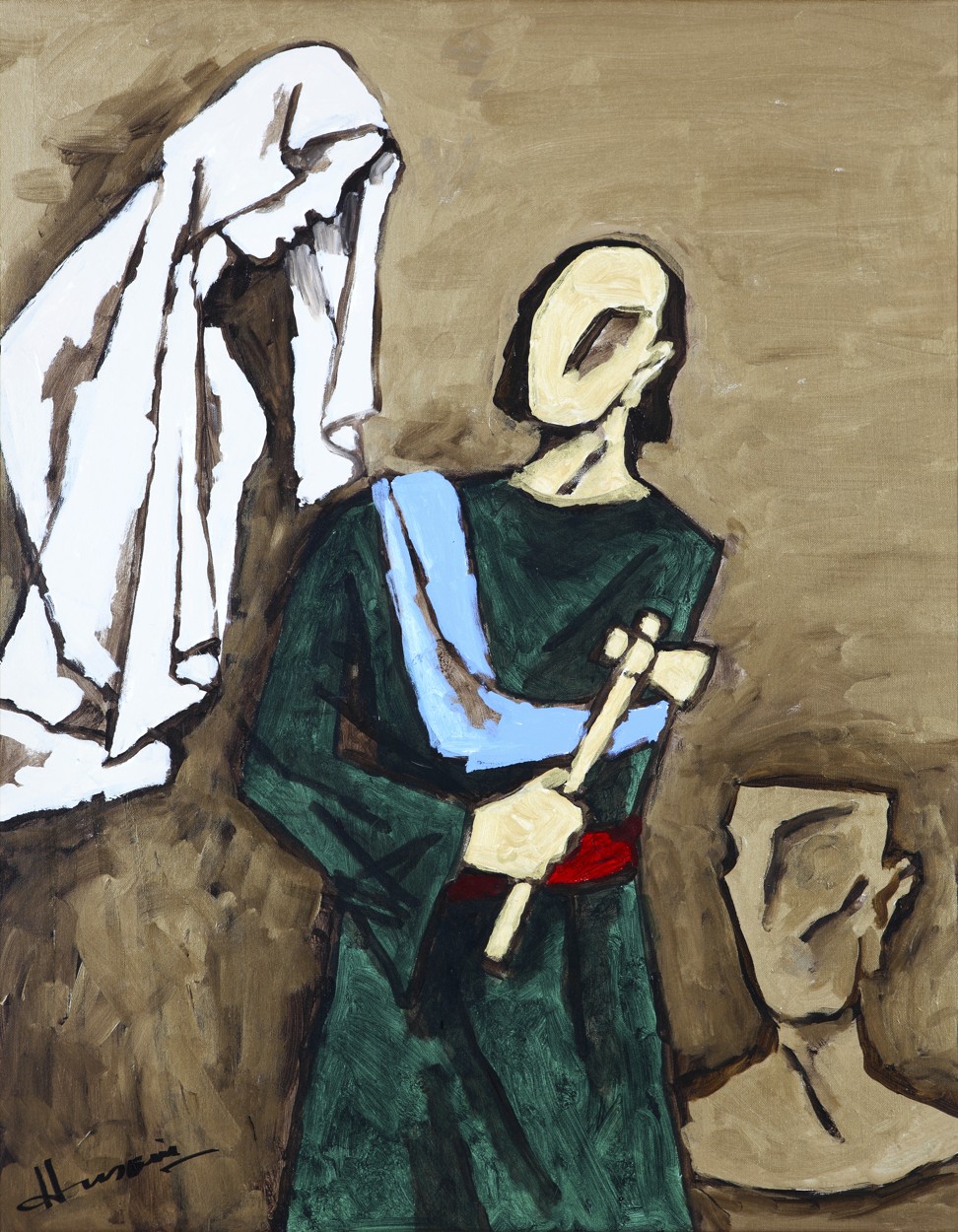 The exhibition also features artists from a range of other schools and styles. There are paintings that draw directly from Indian traditions, such as one of the Hindu gods Radha and Krishna by Calcutta artist Subhaprasanna, and Dipak Banerjee's Gautam Buddha (2014). This year also marks a conscious attempt to encourage collectors to look beyond mature artists, as curator Arun Ghose explains.
"We are trying to establish a visual link between the modern Indian masters and up-and-coming artists today," he says. "We have seen strong demand for well-established artists in Hong Kong in the past, especially names that do well in auctions, but we are hoping to introduce collectors here to what is happening in the Indian art scene today."
Ghose also hopes that – with the prices for older masters increasingly out of reach for most art lovers – the more affordable new works on show by younger artists including Neeraj Goswami and Maya Burman can entice more international collectors to consider buying Indian art.
Sanchit Art has been organising overseas pop-up sales of Indian art since 2013, and its Kalasutra show – which loosely translates to "the thread of time" in Hindi – has been to Singapore and Dubai as well.
"We still mostly sell to Indians living overseas, but we are seeing more interest from non-Indians," Ghose says.
Prices for paintings at the exhibition range from US$1,500 to US$115,000. Kalasutra is co-organised by Sanchit Gallery and local events organiser Red Peppers Entertainment.
Kalasutra, Hong Kong Visual Arts Centre, 7A Kennedy Road, Central, Nov 30-Dec 3, 11am-8pm.