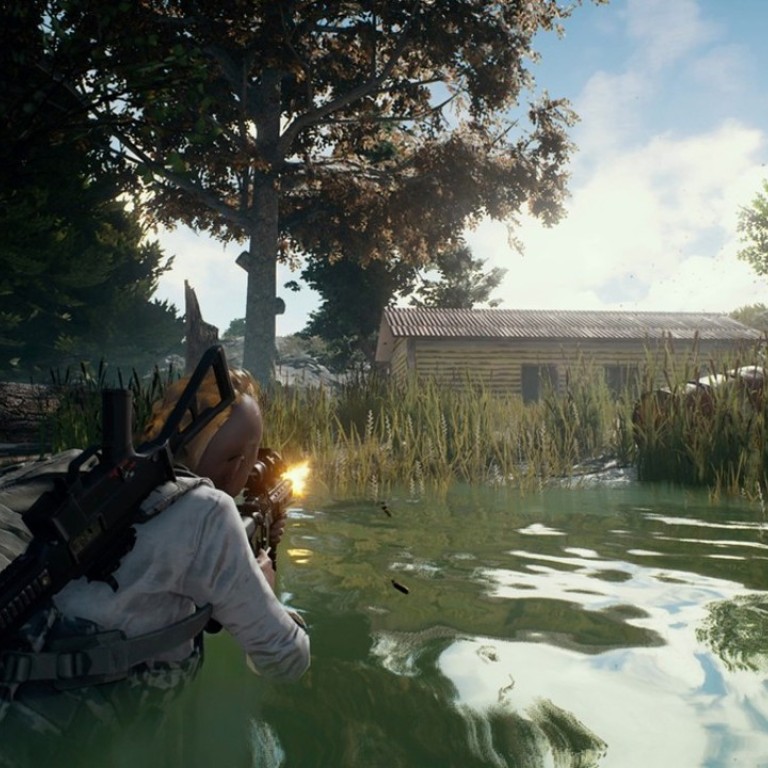 Lost meets Hunger Games: PlayerUnknown's Battlegrounds turns around battle-royale genre
Outpost Games' latest creation, SOS, is also looking to make an impact, but with a different take for video gamers. Here the battles are made into a reality show, with The Hunger Games used as a basic template
With the runaway popularity of the PC game
PlayerUnknown's Battlegrounds
, battle royale games – in which video gamers fight to be the last man standing – could be seen as the next big thing.
Other studios have thrown their hat in the ring and found success. Now, new California developer Outpost Games is entering the fray, but it has a different take on the category.
Instead of copying the concepts of PlayerUnknown's Battlegrounds, the fledgling studio is coming at the battle royale genre from an entertainment angle.
"We didn't want to feel like we are chasing a trend. We wanted to do something that was universal and timeless," says Wright Bagwell, CEO of Outpost Games. A veteran who worked on Electronic Arts' James Bond and Dead Space games, he said: "We have to stop thinking about gamers as consumers and think about them as performers."
That led them to the creation of SOS. The game takes the battle royale genre and turns it into a reality show. It pits 16 contestants against each other and places them on an island full of ancient ruins and monsters. The goal for each player is to escape within the 30-minute time limit and the only way to do that is to get one of the first three relics in order to win a seat on the chopper that will ferry them to safety.
The gameplay can be chaotic, constructive, funny and thrilling. It all depends on the personalities of the online competitors.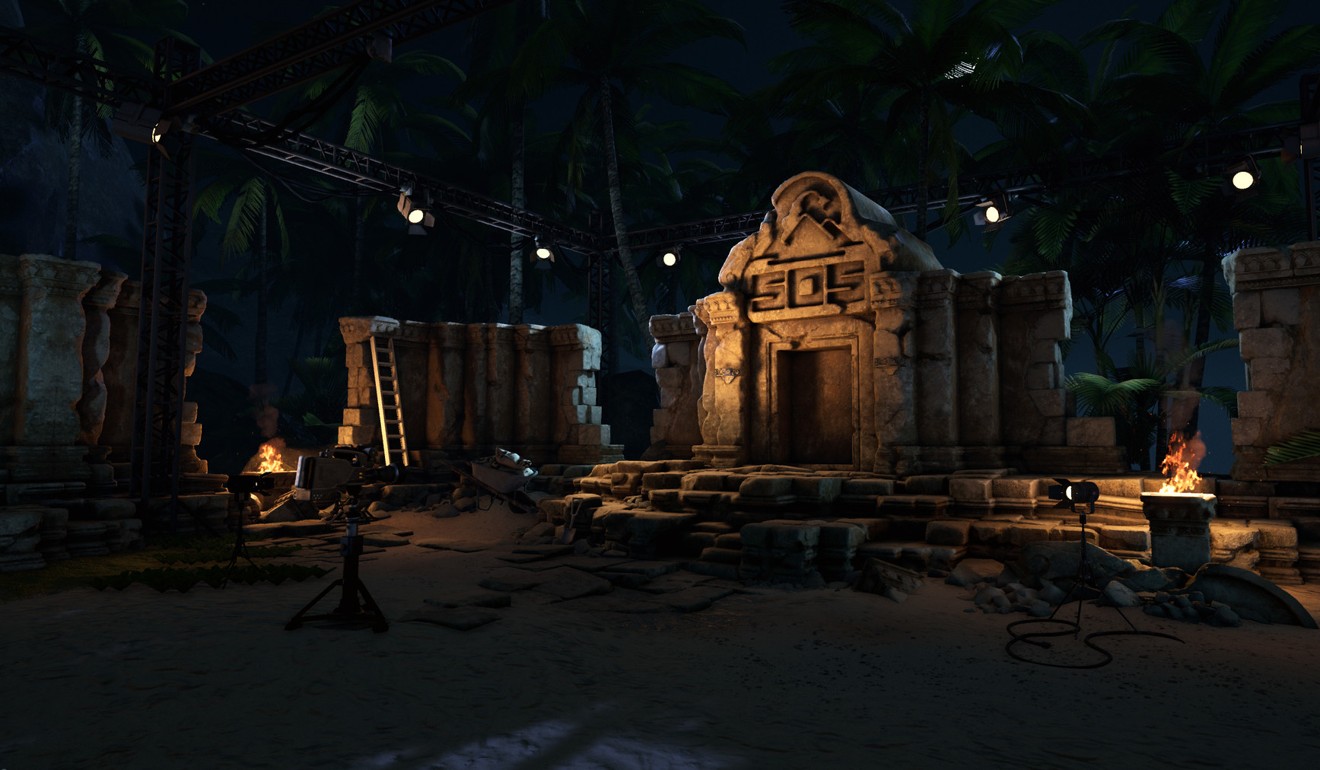 That is what separates SOS from other games in the genre. Before players are even put on the island, they are introduced reality show-style to the audience and rivals watching the stream. They give a brief five-second blurb about themselves to show their personality and the game highlights history between players if they've encountered each other before.
The game will highlight if one player betrayed another or other past deeds to add context to the game. It's a nice touch that pushes the reality show vibe.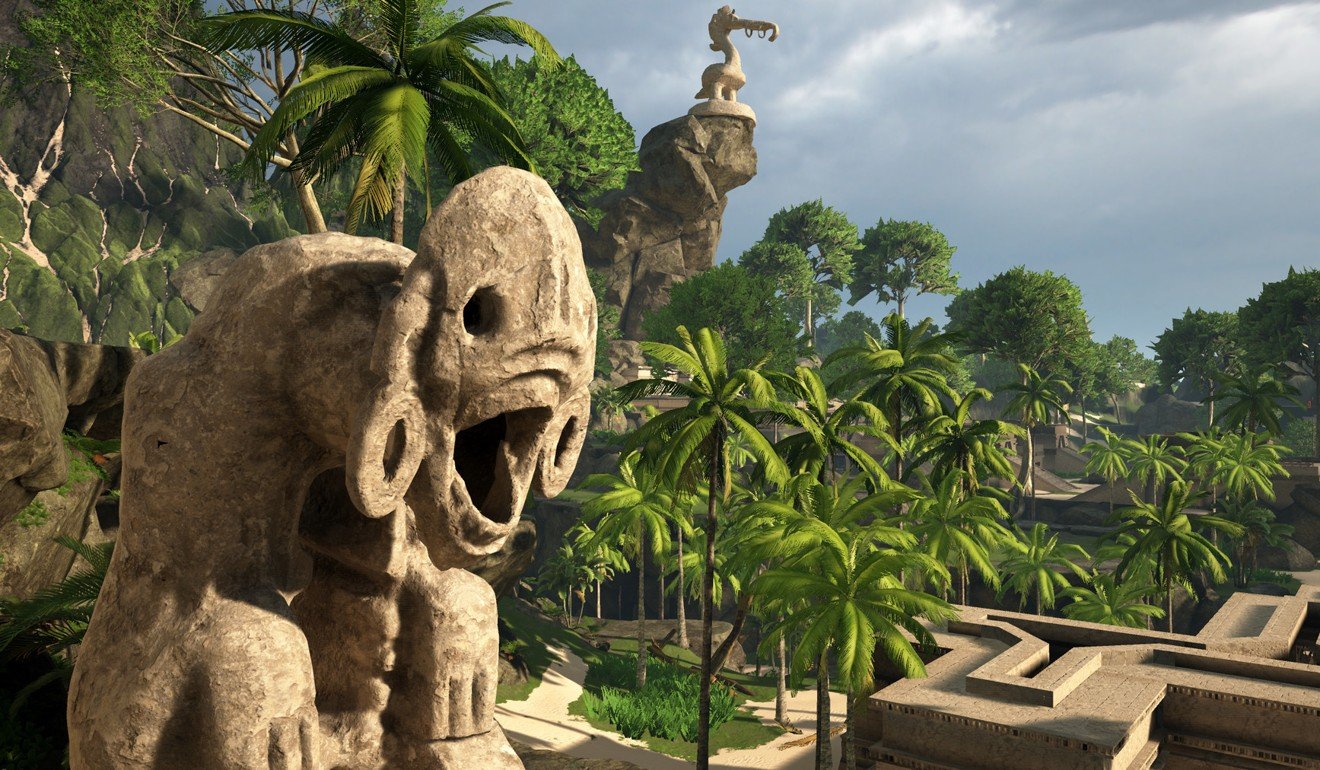 From there, it's basic survival. Players venture into the dangerous island of La Cuna and they'll have to gather resources. They can find crudely made knives in canisters. They can break through vines to get to a first aid kit hanging on the wall. They'll find lock picks that can open secured crates. Players may even find headlamps so they can venture into dark caves.
Eventually, they'll run into other players and this is where they'll have to make a decision. They can be like some reality stars and say, "I'm not here to make friends" before stabbing them in the face or they can team up to improve their chances of survival. Keep in mind, because SOS lets three people win, a trio can work and escape together.
The game almost feels like Lost combined with The Hunger Games. It's a compelling concept that could catch on if players decide to stream the game on Twitch or another service.
SOS is scheduled to be released early 2018 for PCs.