Art
Get more with myNEWS
A personalised news feed of stories that matter to you
Learn more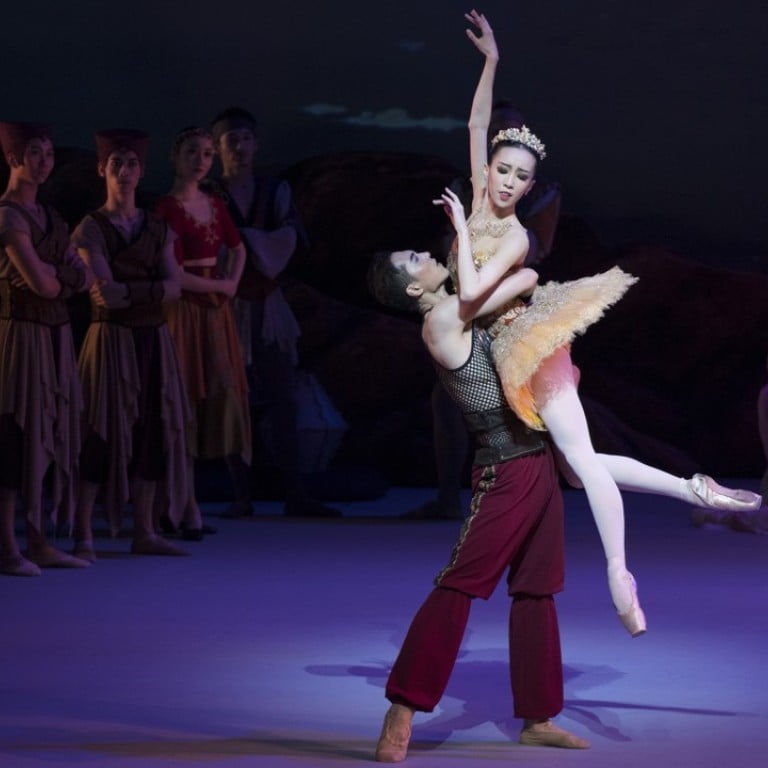 Hong Kong dance productions in 2017 – from dazzling to dreadful
A hugely entertaining new production of Le Corsaire and a long-awaited revival of Helen Lai's 2006 Testimony were highlights, while City Contemporary Dance Company delivered the dud of the year
The wheel of fortune continued to turn for Hong Kong's three flagship dance companies this year.
This time it was Hong Kong Ballet that finished the year in the ascendant, with an injection of fresh energy and innovative ideas from new artistic director
Septime Webre
, who took up the reins in July. His tenure got off to a flying start with an excellent
re-run of
Don Quixote
(the last day's performances taking place despite a No. 8 typhoon signal in the morning in classic "the show must go on" style) followed by a good edition of the annual
Choreographers' Showcase
.
Above all, a hugely entertaining new production of
Le Corsaire
, staged by
Anna-Marie Holmes
with extra coaching by Julio Bocca, raised the company's classical dancing – from principals, soloists and corps de ballet alike – to a new level. Among the up and coming dancers to make a strong impression were Chen Zhiyao, Xia Jun, Ayano Haneishi and Shunsuke Arimizu.
The 2017/18 season was planned under Webre's predecessor, Madeleine Onne, and it will be interesting to see what lies ahead when he takes over the programming himself.
The last few months of Onne's own eight-year stint at the helm featured a revival of Ronald Hynd's delightful Coppélia, with sparkling performances from Shen Jie and Liu Yiu-yao in the leads, and a striking new version of Carmen which reaffirmed the talent of in-house choreographers Yuh Egami and Ricky Hu Songwei.
The addition of the internationally ubiquitous Jirí Kylián to the repertoire was a matter for delight or dismay, depending on whether you regard his choreography as terrific or terrible.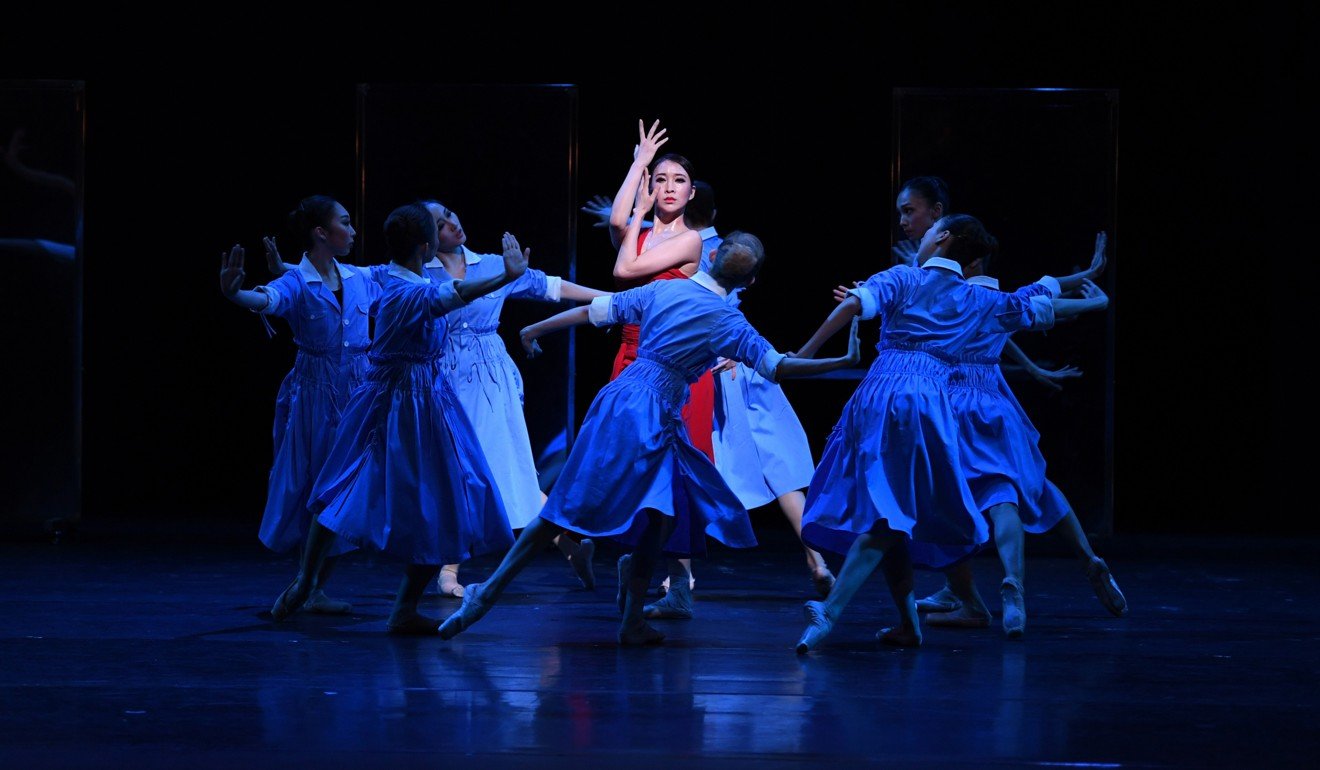 City Contemporary Dance Company offered three full-length productions plus one for children (The Little Prince), with results which ranged from dazzling to dreadful.
A long-awaited revival of Helen Lai's 2006 Testimony proved the lasting worth of this magnificent work inspired by the life and music of Shostakovich and was a salutary reminder of a golden age for the company.
Bruce Wong's well-received martial-arts themed Why Not Kill Us All … had a strong message and showed Wong's increasing maturity as a choreographer. Dud of the year was Sang Jijia's Post-Perception/ Transcendance , a dreary mishmash of outdated modern dance/performance art clichés which had many of the audience walking out before the end.
Hong Kong Dance Company performed three full-length works by artistic director Yang Yuntao – a re-run of L'Amour Immortel plus two premieres.
Vipassana , a meditation-inspired joint project with other art forms, while strong on visual impact and music, had little to do with dance and left some audience members closer to sleep than spiritual awakening.
Lady White of West Lake was a disappointing interpretation of the White Snake Lady legend – short on dramatic or choreographic substance (a fault from which too many of Yang's narrative pieces suffer) and, like Vipassana, distinctly unexciting.
Away from the main stages, the company continued to do a good job as venue partner at Tsuen Wan with shows aimed at local family audiences and to present the refreshing 8/F Platform studio series. The latter included a promising choreographic debut by principal dancer Li Han with O, which made innovative use of Chinese dance elements and showcased the company's female dancers. The cast was led by Tang Ya, who was outstanding in this and in the title role of Lady White.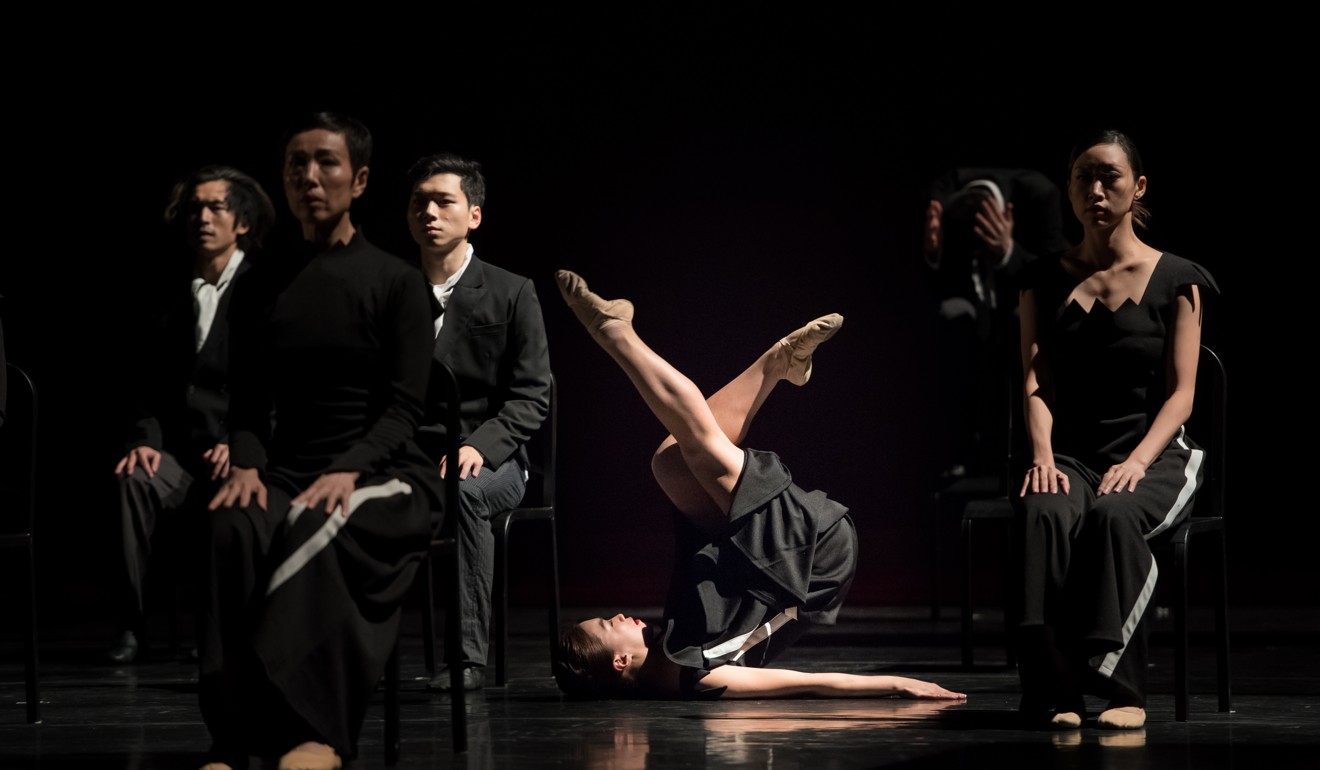 If not everything was rosy in the garden at home, 2017 was a vintage year for visiting companies. The Hong Kong Arts Festival boasted a boundary-busting display of virtuoso tap from
Dorrance Dance
and a high-energy show packed with spectacular dancing from Canada's
Ballet Jazz Montreal (BJM)
, although the only classical company,
Munich Ballet
, was lacklustre.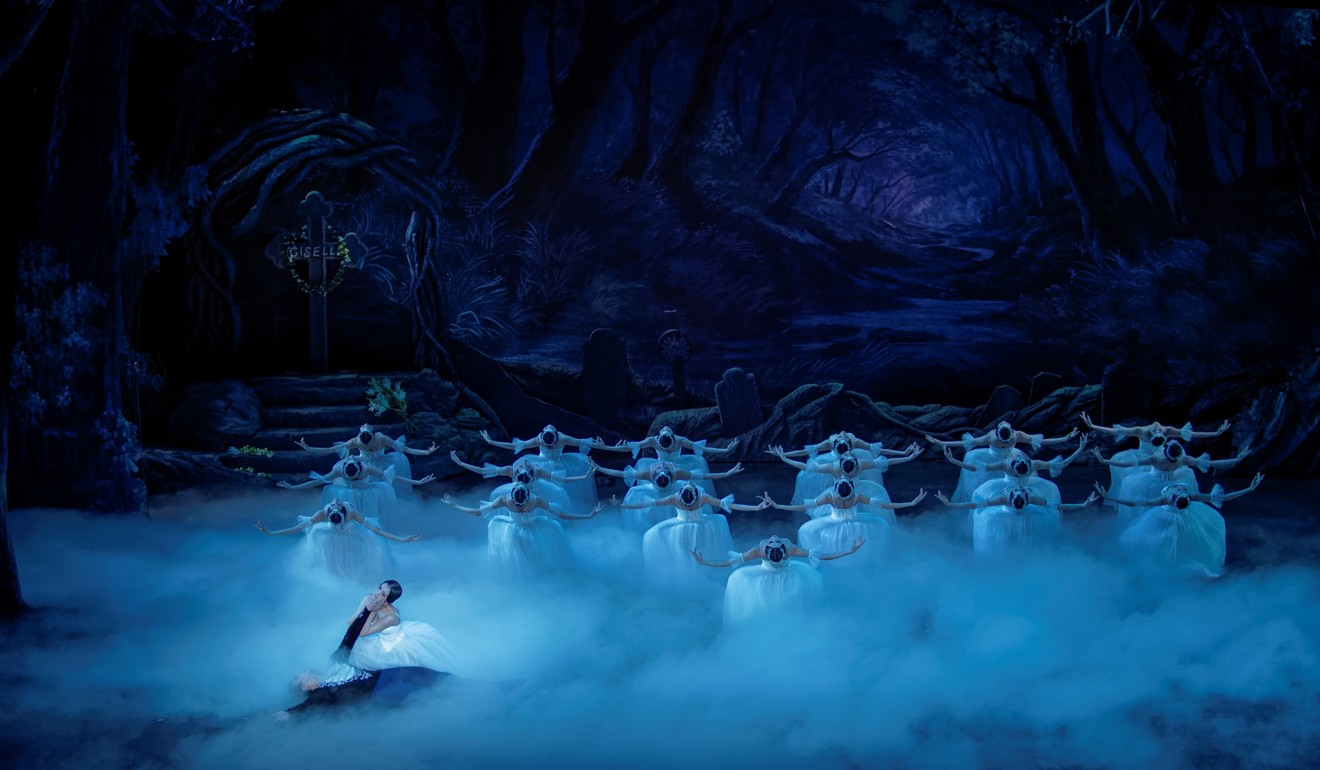 The National Ballet of China made a long-overdue return as part of celebrations for the 20th anniversary of the restoration of Chinese sovereignty over Hong Kong, presenting Giselle plus two mixed bills. If the male dancers were surprisingly low key compared to the women, the company's corps de ballet was flawless and two rising stars among the ballerinas, Qiu Yunting and Zhan Xinla, made a strong impression.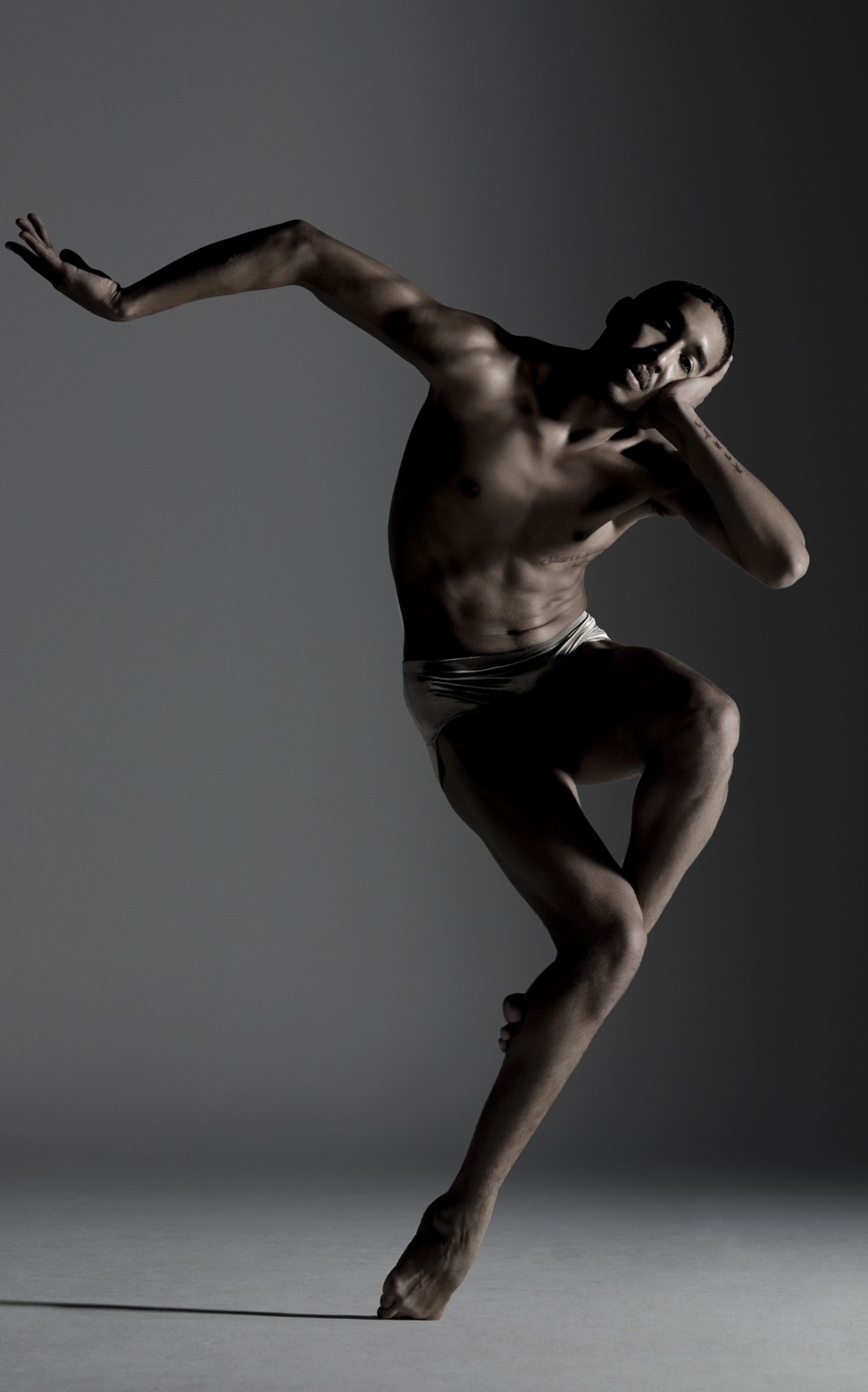 Alonzo King Lines Ballet's The Propelled Heart brought not only spectacular dancing from its thrillingly athletic ensemble but spectacular singing from the extraordinary Lisa Fischer.
Another welcome return was byNederlands Dans Theater's
NDT 1
with a well-chosen programme of outstanding contemporary choreography, superbly performed.
Last but not least, the 8/F Platform series presented The Great Man, a mesmerising 30-minute solo piece from Korea's Jjbro – stunningly original and inventive in movement, witty and moving by turns, it was an object lesson in what contemporary choreography can achieve with the simplest of means if the talent and ideas are there.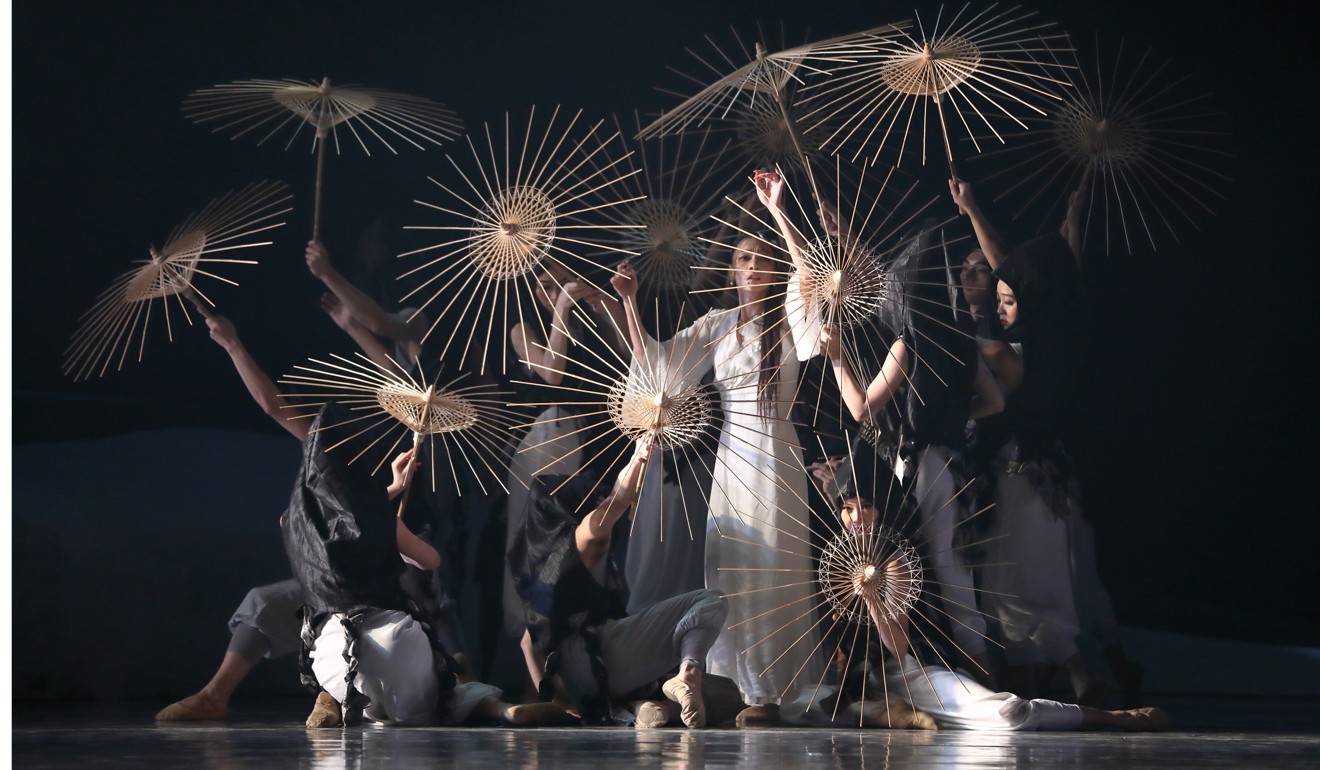 This article appeared in the South China Morning Post print edition as: A look at the year in dance, from dazzling to dreadful