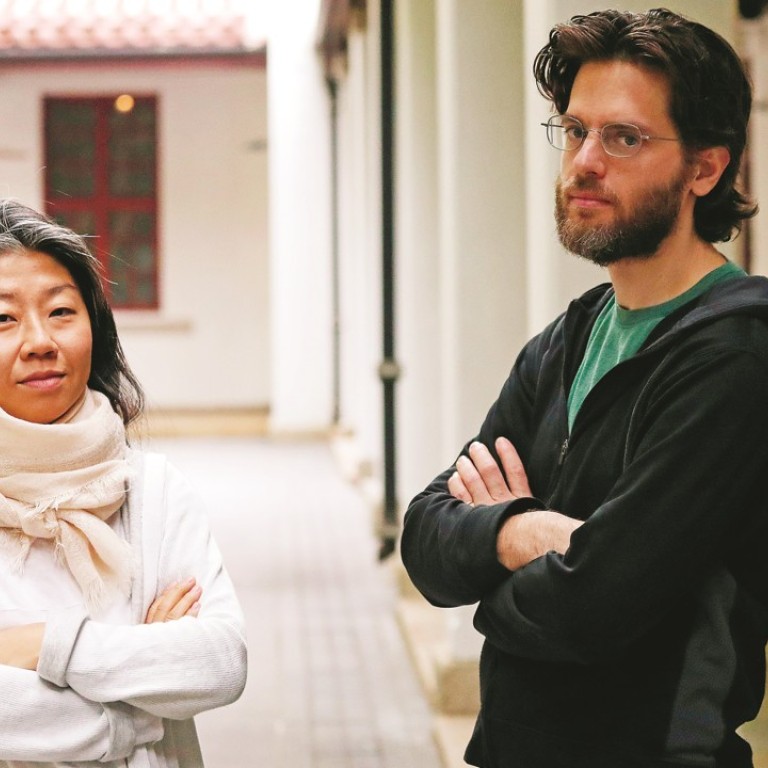 Life of a domestic helper dramatised in chamber opera for Asia Society by Hong Kong playwright
Asia Society Hong Kong is staging Mila, written by Candace Chong with music by Eli Marshall. They talk about the work's story of a domestic helper's struggle to be accepted by a cold and unfriendly family
When playwright and librettist Candace Chong Mui-ngam was approached by Alice Mong, executive director of the Asia Society Hong Kong, to write a chamber opera, she jumped at the chance.
"Most of the time I write subtle dramas about daily life. But a libretto can be more dramatic," she says. "The freedom in writing opera is very different; you have to use fewer words than a play but be more dramatic with the text. That is what attracted me."
Called Mila, the work Chong created centres on a domestic helper of that name who works for a Hong Kong family. The drama arises from the relationships and tensions between the characters.
The production was commissioned to mark the fifth anniversary this year of the opening of the society's centre in Hong Kong's Admiralty neighbourhood. Performances will be staged from January 18 to 21 at its Jockey Club Hall. A chamber opera is typically in one act 40 to 90 minutes long, and is performed by no more than 15 musicians. Chong's work clocks in at 60 minutes.
Mong's brief to Chong, delivered four years ago, was to celebrate Asia and Hong Kong's role in it, as well as the city's ethnic diversity. At first Mong had hoped the opera could revolve around the origin of the centre – formerly an explosives magazine compound of the British military dating to the mid-19th century.
Chong tried to accommodate Mong's wish, but didn't like her first draft, and instead came up with various other story ideas that appealed to her. Ultimately, she says, Mila was chosen because it focuses on a meaningful social issue in Hong Kong. Mong was on board, as was Asia Society co-chair Ronnie Chan Chichung,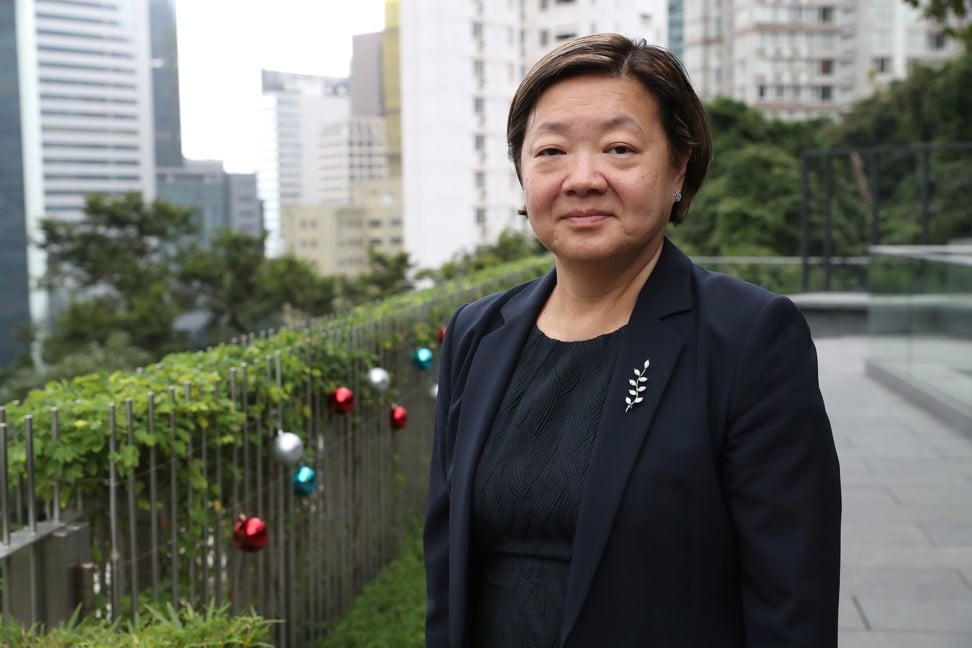 Mong was inspired by the 2015 book
Strangers at Home
by journalist So Mei-chi, who conducted in-depth interviews with domestic helpers and their employers, and went to the Philippines to interview the helpers' families.
Chan hopes the production will be performed elsewhere, including the Asia Society in New York. Even in countries that do not hire overseas help, "it's not hard to understand a woman who travels elsewhere to work and isn't included in the family", Chong says.
Mong agrees, saying Mila is a relevant Hong Kong story about families and their struggles that won't be too much of a stretch on stage.
"In January 2016, I saw a chamber opera in New York that was also intimate and topical, about human-trafficking, called Angel's Bone, by Du Yun, and it touches the heart strings," says Mong. The opera subsequently won the 2017 Pulitzer Prize for Music.
The story of Mila revolves around a middle-class Hong Kong family with a cold and detached husband and wife. "They are nicknamed 'The Terminator' because they always fire their domestic helpers. Mila is their 13th one and the couple say they have to make it work this time," Chong explains.
Apart from the tensions between the employers and Mila, there's also the helper's relationship with the couple's son, who she believes has suicidal tendencies that remind her of her own experiences and struggles.
Mong doesn't believe Mila paints Hong Kong in a negative light, instead describing it as triumphant. The story is about how domestic helpers are transplanted into families, and how that changes the definition of "family". The family Mila becomes part of has its ups and downs. The parents are caught up in their own lives, not really listening to each other, and the story also details the frustrations of living in Hong Kong today, she says.
Mila is not an us-and-them story, however; it's a universal story of family that happens to be set in Hong Kong.
"This could be set in any major city. I am sympathetic with all four characters. It's about tiger moms, tiger dads, and the helper, who could be Hispanic," she adds. "It's not an indictment on Hong Kong at all. I think we can talk about issues, and arts can transcend news."
Mong wants to involve the other Asia Society branches around the world – there are 12, including in Manila, Mumbai, Seoul, Houston, Zurich and Sydney. The Manila branch helped find the lead singer for this chamber opera, and there is hopes Mila will be performed in these cities. "Then we will truly be a global Asia Society product involving other Asia Society centres," she says.
"We want to collaborate and have a product of international standard and make it global. When it's good, you don't care what nationality it is. Everyone is good together and that is my vision and aspiration for this production. We start it and it can be transformed, revised and get better with each performance and adaptation, but the birth is here."
With production costs of around HK$500,000, Mong describes it as "a risk-taking adventure".
"You are very brave," Chong interjects with a laugh.
Mong replies: "I'm only brave because of people like you. I don't think on my own I could have jumped [into the project]."
Hong Kong-based American composer Eli Marshall was enlisted to write the score. Marshall, who has worked with Hong Kong film directors Ann Hui On-wah and Wong Kar-wai, had to wait for the storyline to be finalised before he could start putting it to music.
"It's honestly been a race to get to the finish line," he admits, with only a nine-month time frame, but says it's fun because it's a collaborative effort.
He started writing the score around February last year and has structured it such that stories of the different characters are told in parallel, in some cases the characters singing at the same time.
"For me one of the biggest challenges was finding a convincing way to have this type of speech – everyday normal speech – turned into convincing musical roles," Marshall explains.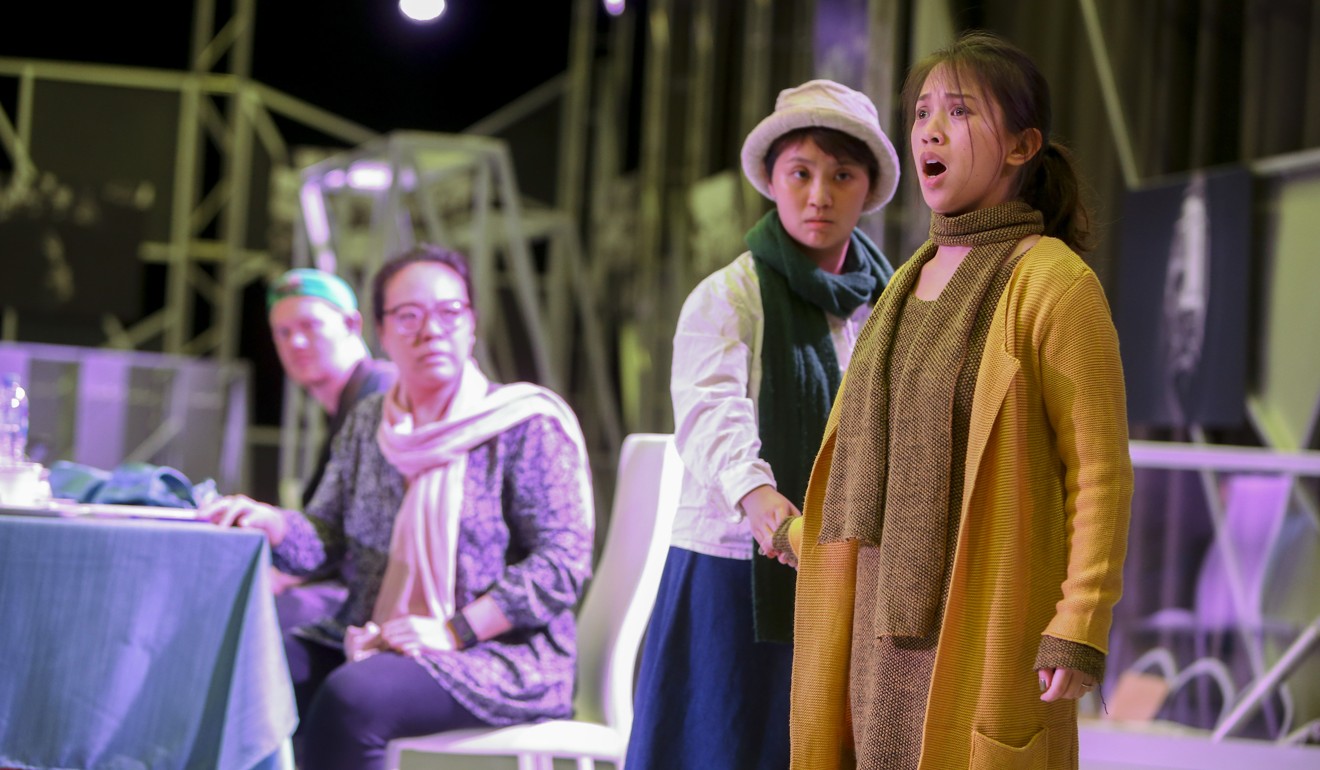 Another interesting aspect of Mila is that the lyrics will be predominantly in English, with some Cantonese and Tagalog. Marshall managed to get help from Maria Theresa Centeno Savella, a senior lecturer in Tagalog at Cornell University in New York, while respected Filipino soprano Stefanie Quintin, who plays the role of Mila, also gave a lot of input.
At first Marshall was unsure if he was culturally the right person for the job, suggesting that the society should find a Filipino composer. "But it's a Hong Kong story first, and I hope this can be another step in it becoming a regional hub for the arts, looking north and south for talent. Hopefully, when musicians hear Tagalog on the opera stage, that may inspire them to commission an opera from the Philippines."
How was the task of incorporating English, Cantonese and Tagalog into music? "Make a lot of mistakes and then fix them," he says with a smile, adding this is his usual process of writing music. "I write multiple drafts and then pick the best one. Most composers are like that. Even Mozart did it. He would have drafts in his head and then pick the best one and write it."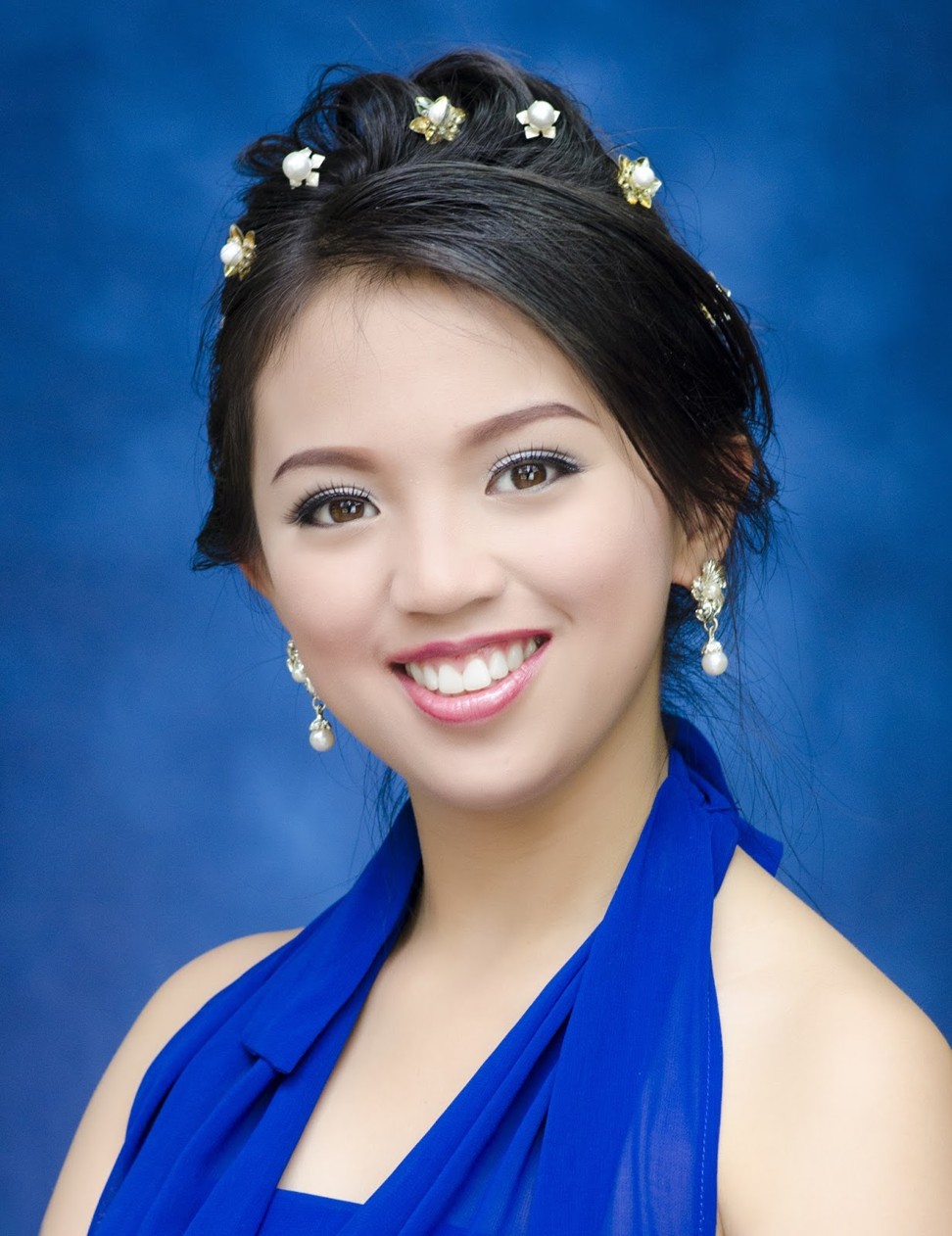 Having a story about a domestic helper in Hong Kong as a chamber opera for Chong is cool, as opera is considered a high art form. "This issue in Hong Kong is very important to our daily lives but these domestic helpers are invisible. But now we're putting them in the spotlight," she says. "We see them on stage doing daily chores we don't like doing, like the laundry."
Marshall sees another angle. The storyline is also about work, something we all have in common – whose work matters and what sacrifices are or aren't made are all part of the equation.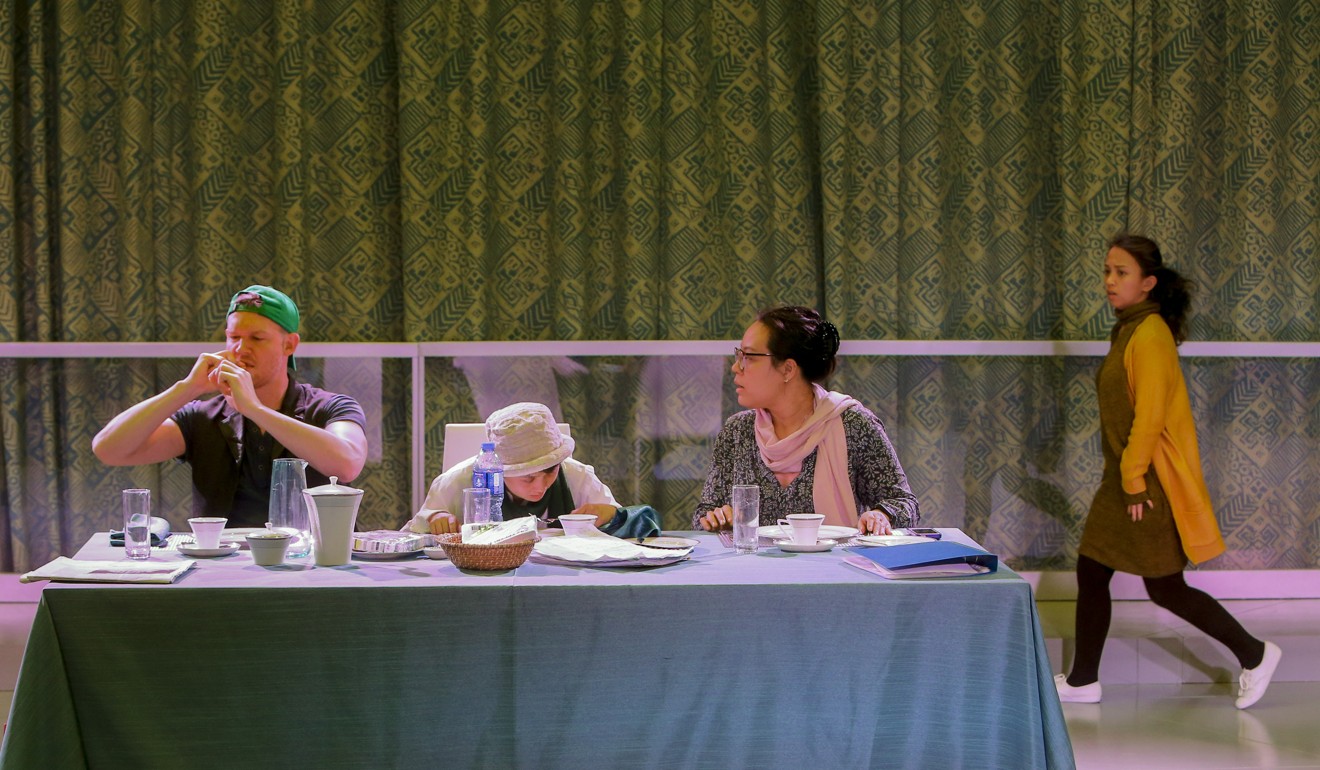 "For me, these women sacrifice so much and are paid so little. What value are they creating? In many cases they are allowing the wife to work to allow for a second income that is much higher than their own, [but] paying them more is not 100 per cent the solution," he says.
In the end, Marshall hopes Mila will spark reflection and conversation. "People in Hong Kong might hear it's happening and it may inspire people to think about how the sacrifice and value created is far beyond the compensation [domestic helpers get financially]."
Mila, Jan 18-20, 7pm. Jan 21, 3pm. Tickets: HK$250 for Asia Society Hong Kong members, HK$380 for non-members. Asia Society Hong Kong, 9 Justice Drive, Admiralty

www.asiasociety.org/hong-kong/