Nintendo's US$70 cardboard Switch accessory Labo causes internet debate
The gaming giant's latest accessory is its most lo-tech: cardboard cut-outs that the user folds into holders for the console and controllers. At US$70, some say it's expensive and unlikely to last in the hands of children; others say it's innovative
Nintendo sparked fierce debate with a new line of cardboard DIY accessories for its smash-hit Switch console, delighting some fans, but leaving others bemused by the lo-tech offering.
The Nintendo Labo is a range of perforated cardboard sheets that users fold into holders for the Switch and its controllers.
They range from a mini piano to a fishing rod, and users can manipulate the DIY holders to interact with the Switch as they play games, for example pressing a cardboard piano key to produce music.
Nintendo unveiled the line with a slick video, featuring ways the accessories can be customised with stickers and paint.
"With Nintendo Labo, building is just as much fun as playing," it said.
The online reaction was mixed, with many Nintendo users hailing the unusual idea.
"This isn't something I'm personally interested [in] but I just love how Nintendo continues to be unique and innovative," tweeted Matt Martin.
But others balked at the cost of the kits, which go on sale on April 20 costing US$69.99 for a set of five different DIY sheets, or US$79.99 for a single more elaborate "robot kit."
"Feel free to tell me I'm nuts … but doesn't US$70+ for the Nintendo Labo cardboard stuff seem incredibly expensive for something that's not that durable, especially in the hands of kids?" Twitter user Jason Stoff wrote.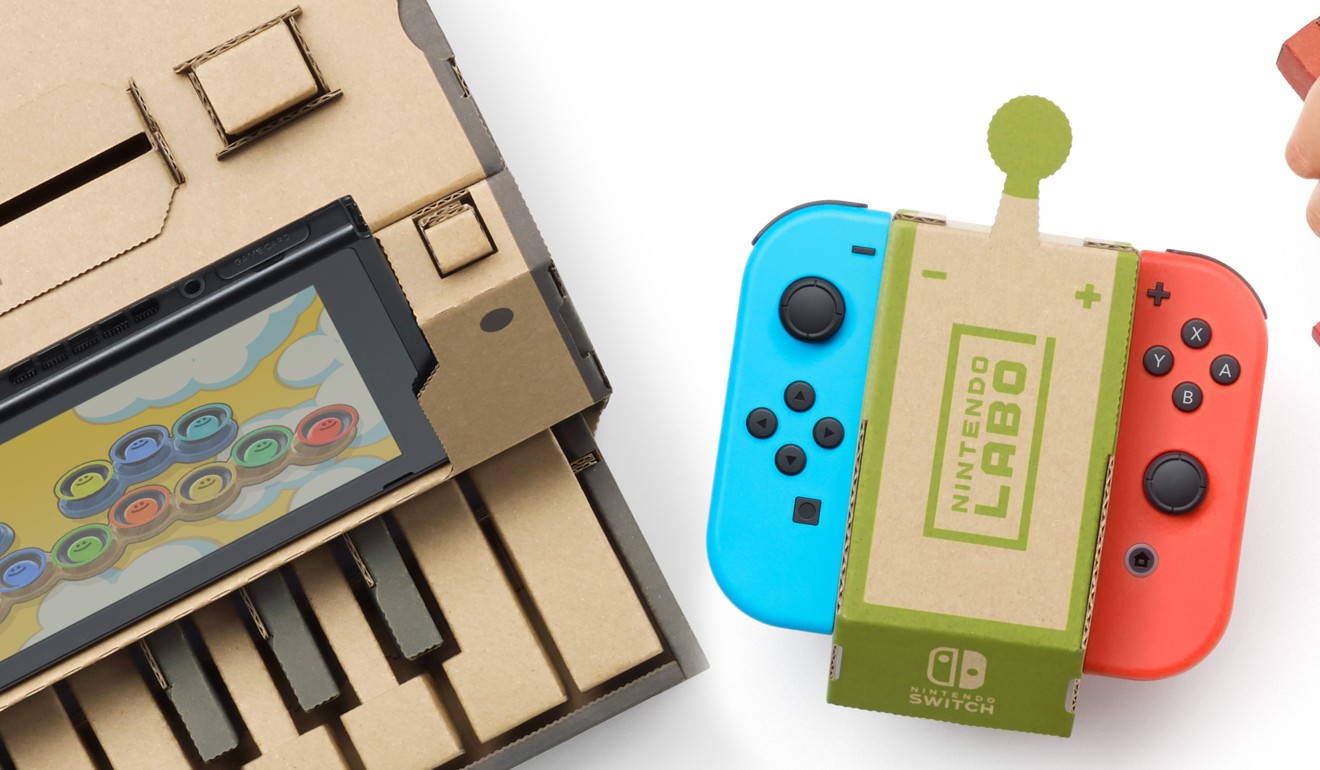 "I applaud Nintendo's ingenuity, but I'm not handing my US$300 Switch and an US$80 cardboard box over to my kids," Matt Silverman tweeted.
Investors responded positively, however, with Nintendo stock closing up more than 2 per cent.
"This is extremely fresh. It's a surprise," says Hideki Yasuda, an analyst at Ace Research Institute.
"It's hard to estimate how many it will sell. They're targeting families, so likely kids will buy it first, but it could broaden to other generations."
Nintendo launched the Switch console in March 2017, and aims to sell 14 million units by March 2018.